AMM-56: Vietnam Commits to The Common Work of ASEAN
The 56th ASEAN Foreign Ministers' Meeting (AMM-56) and related meetings will discuss all issues related to peace, stability and common prosperity of the whole region, not only Southeast Asia but also Asia and the Indo-Pacific region.
From July 10-14, Vietnam's Foreign Minister Bui Thanh Son leads a Vietnamese delegation to the 56th ASEAN Foreign Ministers' Meeting (AMM-56) in Jakarta (Indonesia). According to Vietnam's Ministry of Foreign Affairs, the Vietnamese delegation will attend more than 20 meetings, contributing to strengthening solidarity and consensus in ASEAN and tightening cooperation between the bloc and its partners.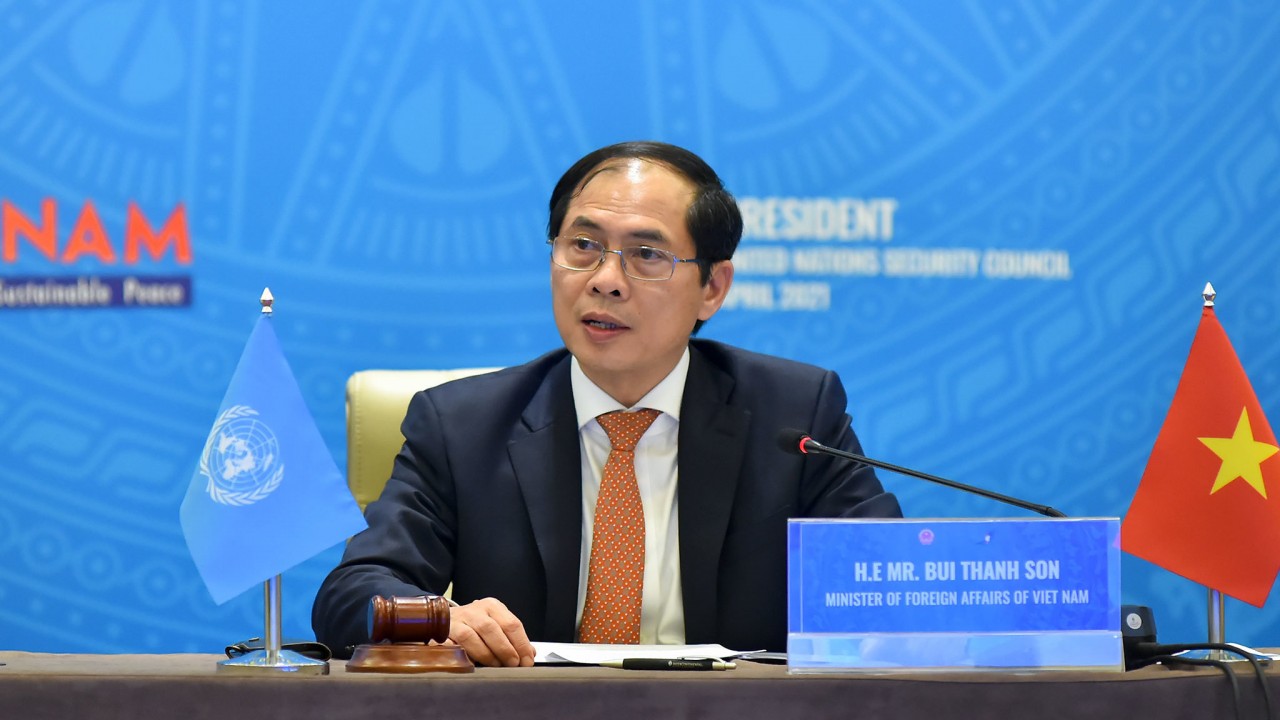 Vietnam's Foreign Minister Bui Thanh Son (Photo: MOFA).
Addressing the significant role of the Vietnamese Delegation to ASEAN, Vietnamese Ambassador to ASEAN Nguyen Hai Bang said that from the beginning of 2023 when Indonesia assumed its role as ASEAN Chair, Vietnam has prepared thoroughly to be able to participate in and effectively contribute to all ASEAN activities.
Tasked with negotiating several documents of this meeting, the Vietnamese Delegation to ASEAN has actively contributed to initiatives proposed by Vietnam.
The AMM-56 and related meetings, said Bang, are opportunities for participating countries to focus on discussing current issues such as economic recovery, trade, investment, and supply chain stabilization; and responding to such challenges as climate change, the development gap, the environment, diseases, energy security, and food security.
At the four-day high-level event, ASEAN and its partners will discuss regional and global situations, to further affirm the strategic role and value of ASEAN-led mechanisms in promoting dialogue and cooperation. This year's forum is for countries to exchange views and contribute to improving mutual understanding, narrowing differences, and fostering trust.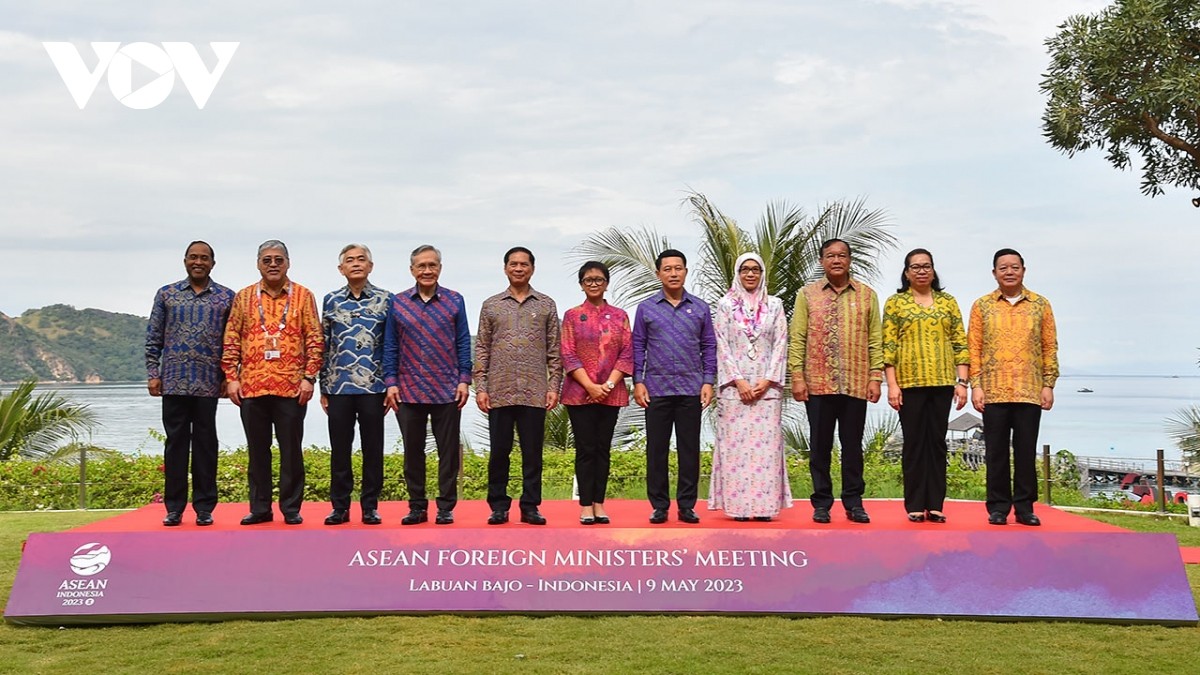 ASEAN Foreign Ministers' Meeting 2023 took place in May in Indonesia (Photo: VOV).
Agreeing on the Vietnamese Ambassador to ASEAN, Acting Head of the ASEAN Senior Officials' Meeting (SOM) delegation of Vietnam Vu Ho believes the common work of ASEAN will concern the stability and prosperity of Southeast Asia, Asia, and the Indo-Pacific region.
Ho affirmed that Vietnam, since joining ASEAN, has always participated in the bloc's activities in a proactive, positive, and responsible manner, stressing that Vietnam considers ASEAN to be an integral part in its foreign policy. The core task of the Vietnamese delegation at this meeting is to contribute to the common consensus of ASEAN and ensure harmony in all initiatives and interests of countries, as well as rationality in dealing with all issues.
As usual, Vietnam will support the initiatives and priorities of the ASEAN Chair this year, thus making concrete and practical contributions to maintaining peace, stability, and the common development of the region, said Ho.