Ariana Grande collaborates Lady Gaga in latest hit "Rain on Me"
Ariana Grande collabs with Lady Gaga in the new catchy new single "Rain on Me" which has been praised by the media as the music of "diva moonsoon".
This is the second song off Gaga's upcoming 16-track Chromatica album, which also includes the previously released "Stupid Love" and "Sine From Above," featuring Elton John. Gaga also has a collaboration track with the South Korean girl group Blackpink.
"This is such a hectic and scary time for all of us," she wrote at the time on Twitter. "And while I believe art is one of the strongest things we have to provide joy and healing to each other during times like this it just doesn't feel right to me to release this album with all that is going on during this global pandemic."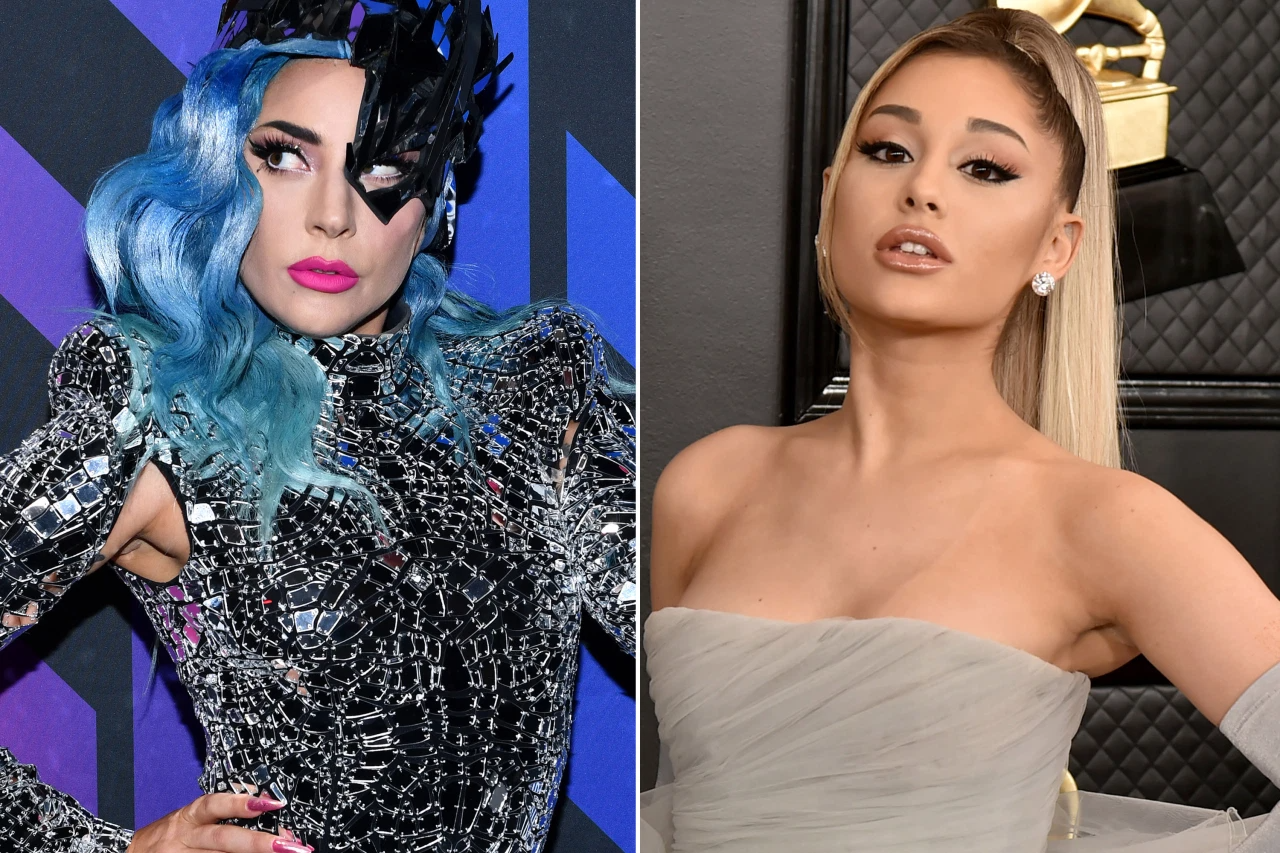 Lady Gaga and Ariana Grande. Getty Images
The Vulture described the song is huge not just because of "the join of Gaga in peak dance-pop form with chart assassin Ariana Grande in tow, the two of them singing it down, and because the beat by BloodPop and BURNS bangs like the bathroom at a circuit party in the freewheeling aughts, but because it has that nebulous quality memorable pop hits have where the lyric seems distinctly about one thing but also not about anything in particular."
Big hit created by newfound friendship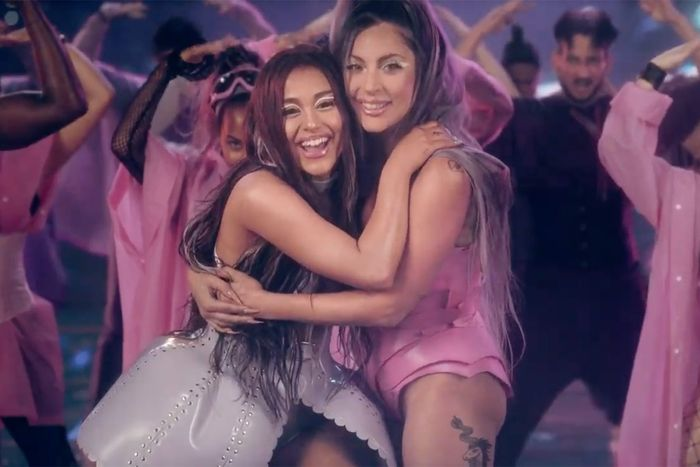 A scene cut from the upbeat music video.
The collaboration was born after the two artists began friends, which Gaga admits was due to Grande reaching out to her.
"She was so persistent," Gaga told Zane Lowe of Apple Beats 1. "She would try over and over again to be friends with me. And I was too ashamed to hang out with her, because I didn't want to project all of this negativity onto something that was healing and so beautiful."
New York Post cited Grande as saying for the video that is coming mid-day Friday: "You know, the video is so Gaga and so fun," Grande said. "I was like, 'I've never dressed like this in my life. I'm just having the best time.'"
Grande elaborated on their newfound friendship: "Well, I find that that's what I discovered with every single womanthat I've met, who has had the BDE, the Big Diva Energy thing, thrown around and the horrible rumors started about them, and the narrative has been so weirdly skewed and whatever… I've found that everyone that I've met has this beautiful human bleeding heart. It's just so refreshing. I feel like it's just such a weird position to be in, because you're an artist and you want people to hear you everywhere, and you want people to blast your music, and you want to see yourself and hear your music everywhere. And then it goes left, and then people don't understand you. And then you feel completely overtaken by the world. And then you take it back at some point."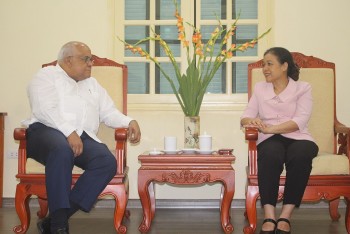 Friendship
Ambassador Nguyen Phuong Nga - President of the Vietnam Union of Friendship Organizations had a meeting and worked with Cuban Ambassador Extraordinary and Plenipotentiary to Vietnam Orlando Nicolas Hernandez Guillen. The two Ambassadors agreed to work closely in organizing solidarity and friendship activities.