ASEAN, China enjoy dynamic and substantive partnership, PM says
Prime Minister Nguyen Xuan Phuc said ASEAN and China enjoy dynamic and substantive partnership while he was addressing the 23rd ASEAN-China Summit on Thursday.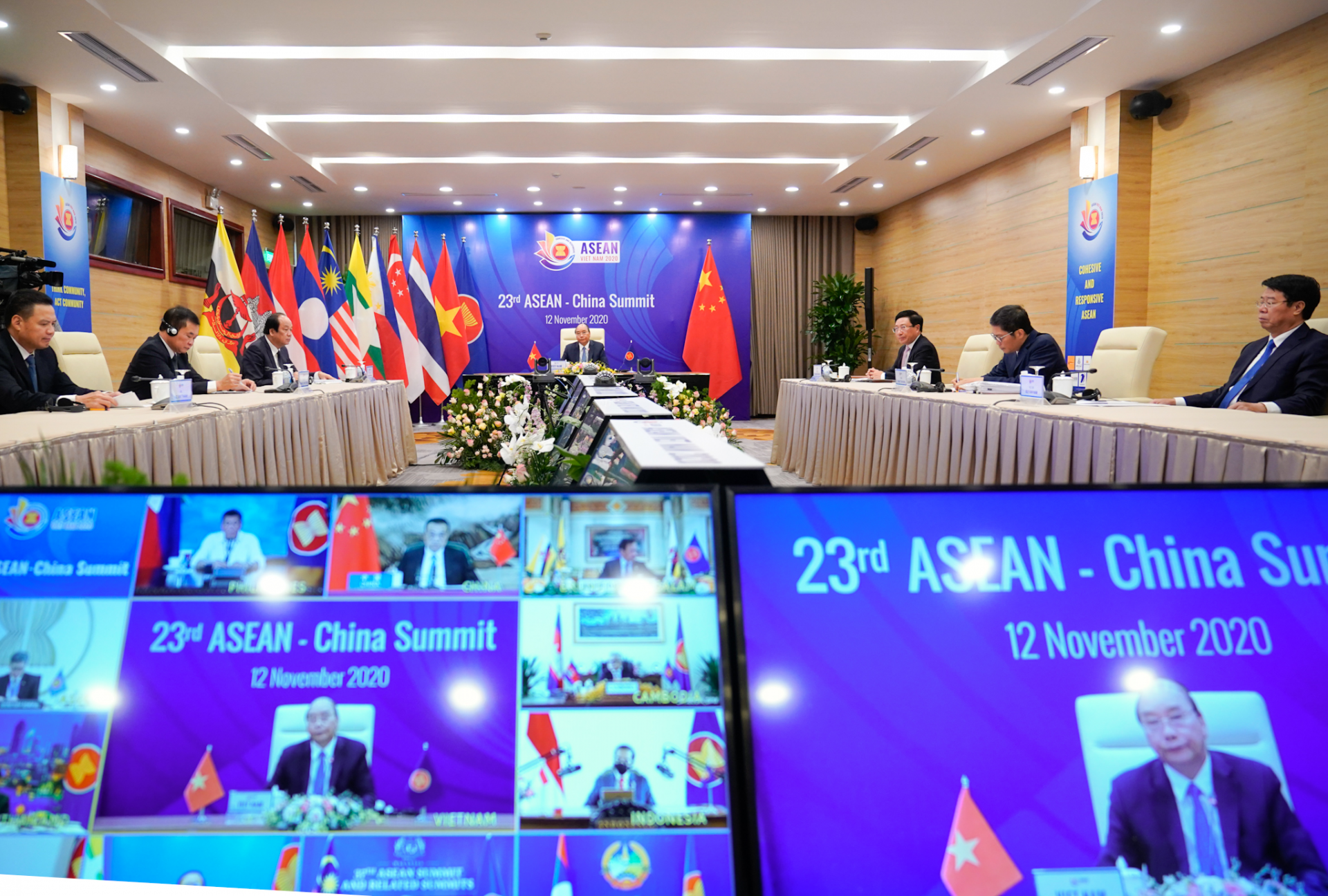 Prime Minister Nguyen Xuan Phuc presides over the 23rd ASEAN-China Summit on November 12, 2020. Photo: VGP
ASEAN-China cooperation has been ceaselessly promoted and expanded across fields, bringing about practical benefits for both sides, thanks their joint efforts and contributions over the past three decades.
China was the first partner to conduct exchanges and coordinated with ASEAN in responding to Covid-19 and the sides have carried out concrete and practical actions to share information and experience and enhance preventive medicine capacity, according to Phuc.
Despite challenges posed by the pandemic, ASEAN and China have maintained cooperation in a flexible manner as evidenced by stable trade between the sides, he added.
Meanwhile, Premier Li Keqiang affirmed China gives high priority to cooperation with ASEAN, pledging his country will continue assistance for ASEAN's community building process and support for ASEAN centrality in the region.
Li committed to collaborating closely with ASEAN in strengthening capacity to deal with the pandemic and reduce its socio-economic impacts.
Regarding future orientations, both sides underlined the necessity to continue cooperation to effectively contain Covid-19 and boost post-Coronavirus recovery efforts.
The leaders also agreed to fruitfully realize the Plan of Action for the 2021-2025 approved recently, accelerate trade linkages, and maintain regional supply chain.
ASEAN countries welcomed China's commitment to offering US$1 million to the regional Covid-19 Response Fund as well as its support for the bloc to enhance the pandemic response capacity.
Regarding regional and international issues, the leaders shared the importance of turning the East Sea into the sea of peace, security, stability and cooperation.
PM Phuc welcomed China's support for ASEAN centrality as well as its contributions to the joint efforts aimed at fostering dialogue, cooperation, and confidence building through ASEAN-led mechanisms.
He reiterated ASEAN persistently holds onto its principled position on the East Sea that had been stated at the 36th ASEAN Summit and the 53rd ASEAN Foreign Ministers' Meeting, calling on related parties to continue full and serious implementation of the Declaration on the Conduct of Parties in the East Sea (DOC) and formulate an effective and efficient Code of Conduct in the East Sea (COC) in accordance with international law, especially the 1982 UN Convention on the Law of the Sea (UNCLOS).
Phuc expressed his belief that trust, mutual understanding, friendship and cooperation cultivated by ASEAN and China over the past three decades will continue to be promoted in favor of stability and development in the region./.
VGP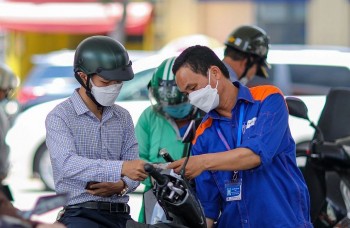 Economy
Vietnam Business & Weather Briefing (Oct 2): Binh Duong lures foreign investors with special care, the North and Central regions continue to have heavy rains, leading to the risk of flooding, flash floods, and landslides.