ASEAN's Digital Economy Projected to Hit US$1 Trillion By 2030
A unified and robust regulatory mechanism can help ASEAN boost the potential value of the digital economy, which is expected to reach US$1,000-2000 million by 2030.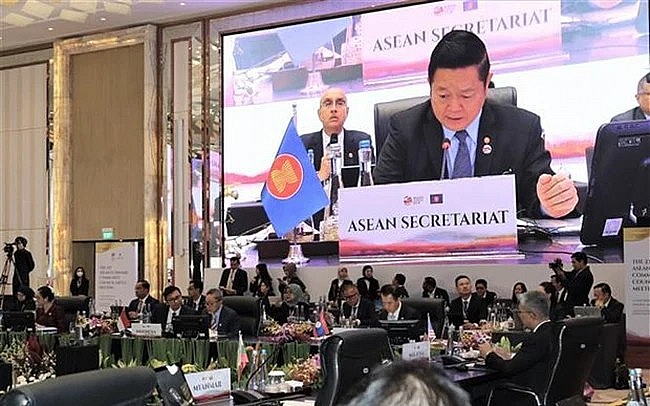 ASEAN Secretary General Kao Kim Hourn spoke at the 23rd meeting of the ASEAN Economic Community Council (AECC), in Jakarta (Indonesia), on September 3. Photo: TTXVN
Malaysian Minister of Investment, Trade and Industry Zafrul Abdul Aziz said a unified and robust regulatory mechanism could help ASEAN capture the potential value of the digital economy, which is expected to reach US$1,000-2,000 million by 2030, up from US$300 million.
Speaking at the 2023 ASEAN Business and Investment Summit in Jakarta, Indonesia on September 4, Minister Zafrul said the rapid growth of e-commerce and the availability of digital platforms, such as social networks and e-commerce markets are opportunities for ASEAN's small and medium enterprises (SMEs) to increase their participation in domestic and international markets.
Citing data sources, Zafrul said about 50 million small and medium businesses use Facebook to find customers, with 70% of their followers being local and 30% from abroad.
Thus, enhancing the flow of data helps reduce transaction costs, promotes the sharing of ideas, and allows users to take advantage of new discoveries and technologies. This is the way towards a comprehensive regulatory framework that strengthens trust in data sharing within ASEAN, including the reuse of data for both public and private purposes.
Allowing data to be reused for public purposes can be a more complicated process, he said. However, further consideration should be given to allowing the reuse of data for privacy purposes through regulations across ASEAN.
Zafrul said regional multilateral agreements to facilitate cross-border data flows include the provisions of the Regional Comprehensive Economic Partnership (RCEP) on e-commerce and the ASEAN Agreement on Electronic Commerce.
The e-commerce chapter in RCEP aims to create a favorable e-commerce environment through the protection of online consumers and online personal data, as well as facilitating cross-border data flows.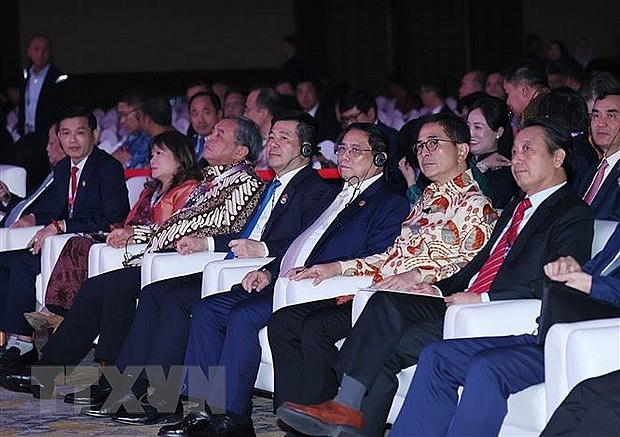 Prime Minister Pham Minh Chinh attended ASEAN Business and Investment Summit (ASEAN BIS) 2023. Photo: VNA
He said the improved coherence in data-related policies will create more trust and promote e-commerce in the region, as well as between ASEAN and other international markets.
Within the framework of the conference, Minister Zafrul suggested that ASEAN countries should also seriously consider establishing mutual recognition agreements and/or harmonizing regulations related to data within and outside the region. This can also be done through upcoming negotiations on the ASEAN Digital Economy Framework Agreement.