Astonishing 7 Natural Wonders of France
France is more than the bustling cities. The European nation has plenty of scenic nature spots for tourists to enjoy.
Let's take a look at French gorgeous natural wonders, serene, and romantic beauty, which draws a huge number of tourists.
Aiguille du Dru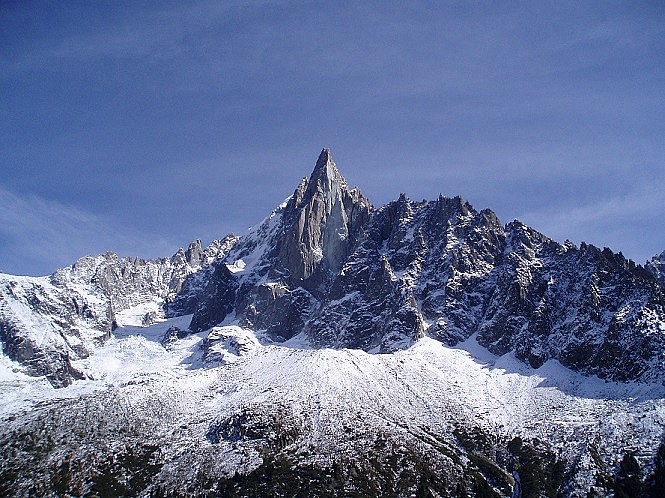 Aiguille du Dru. Photo: Wikimedia Common
Aiguille du Dru is 3,842m high, located in the Mont Blanc massif in the French Alps. The famous name formed since when one stands in front of the Chamonix church looking at it, the mountain top looks a lot like a needle. Located at an ideal height, Aiguille du Dru offers visitors a unique journey to see heaven and earth, beautiful ski valleys, the largest glacier in Europe and the highest peaks in France, Italy and Switzerland.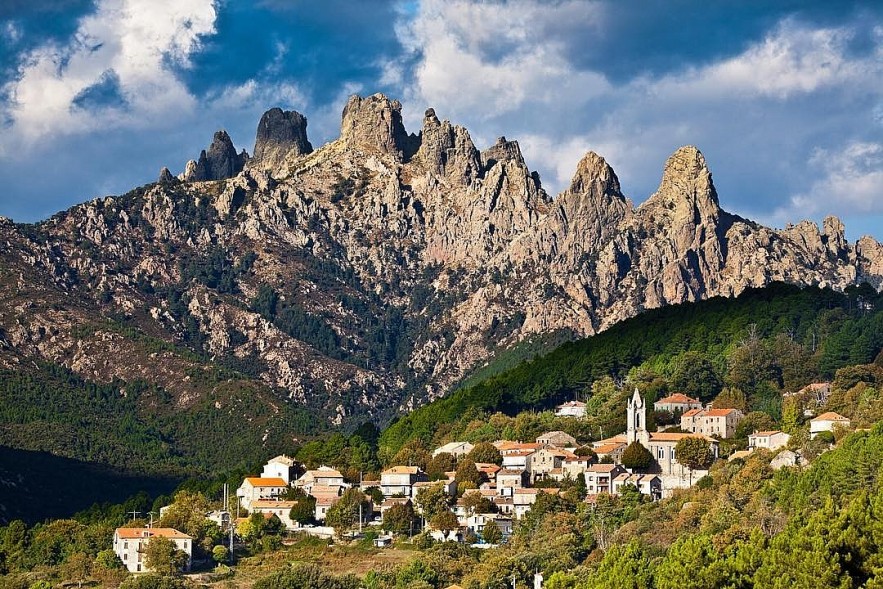 Aiguille du Dru. Photo: Getty Images
Dune du Pilat
Considered the highest sand dune in Europe, it is located at La Teste de Buch in the Arcachon Bay, 60km from Bordeaux.
Dune du Pilat. Photo: Dune du Pilat
This sand dune is 3km long, 500m wide and 100m high, about 60,000,000m3 of sand, one end of it is pillowed on the dense old forest and the other end runs down to the coast. The strange thing about this dune is that one cannot understand how a dune can be formed in a dense forest. You will admire a spectacular sight when standing on the top of the dune as it is more than 107m above sea level, higher than any treetop in the forest.
Dune du Pilat. Photo: Dune du Pilat
Gorges du Verdon
Located in the Southeast of France, Verdon Gorge has beautiful jade green water, becoming an ideal destination for all travel enthusiasts.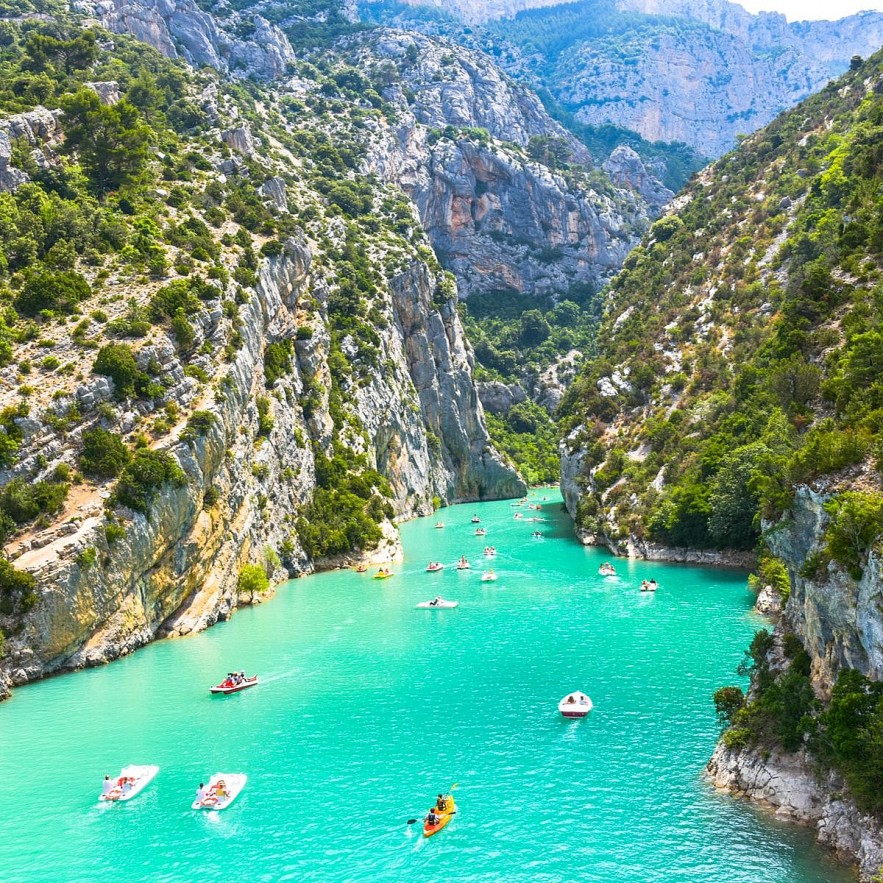 Gorges du Verdon. Photo: Travel Awaits
With a length of 25km and a depth of up to 700m, Verdon Gorge is the deepest, oldest and most spectacular canyon in the country with a hexagonal shape.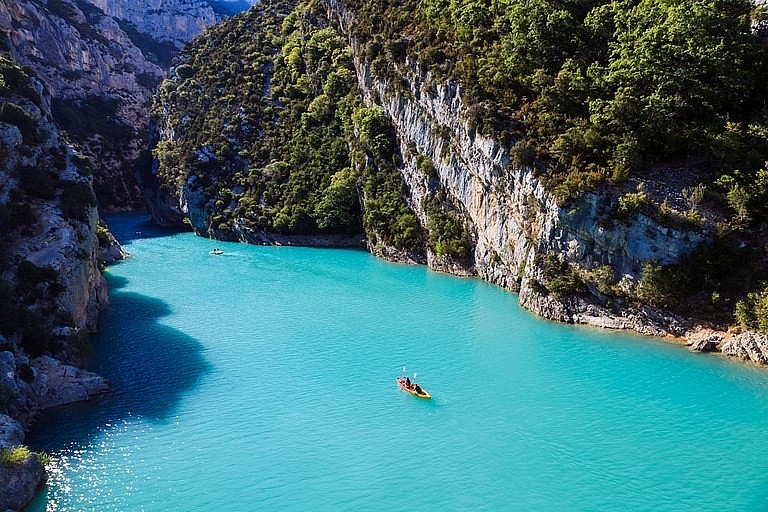 Gorges du Verdon. Photo: ShutterStock
The craggy cliffs of the Verdon Gorge provide an ideal natural habitat for vultures, eagles and other rare birds of prey to the nest. From time to time, they were flying sideways in the clear blue sky of southeastern France.
Cliffs of Étretat
Located in the Normandy region (France), the white cliffs of Etretat are famous for their beautiful shapes and are an endless source of inspiration for many French artists. Great painter Claude Monet (1840-1926) also had to "tilt" before the beauty like a giant elephant beside the deep blue water in his famous painting "L'Aiguille and the Porte D'Eval".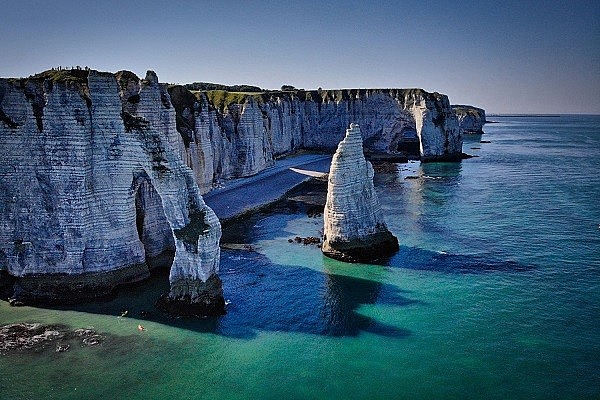 Cliffs of Étretat. Photo: France Travel Tips
In the summer, Etretat attracts a large number of tourists who come to swim, sunbathe, windsurf, boat or canoe... Many others like to climb hills to see the sea, take a walk in this quiet sea or ride horses on the cliffs. stone.
Cliffs of Étretat. Photo: France Travel Tips
Mont Blanc
Mont Blanc is located in the town of Chamonix, over 600 km away from Paris. This is known as the "capital" of mountain climbers. The reason this mountain has such a name is that it is covered with white snow all year round.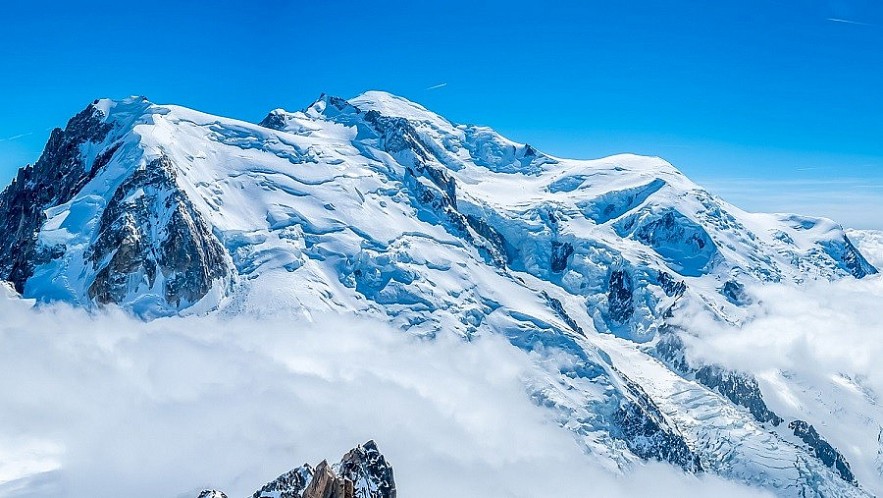 Mont Blanc. Photo: Getty
Mont Blanc is in the Mont Blanc range, located on the border between the Haute Savoie province of France and the Aoste valley of Italy. Mont Blanc is 4,808 meters high. Excluding the Caucasus, Mont Blanc is considered the highest mountain in Europe. Mont Blanc is considered the roof of Europe for that reason. However, Mont Blanc has a feature and this is also considered one of the interesting points of France that is that the height of this mountain can be changed under annual climate change. The top of Mont Blanc is also shifted 70 cm to the northwest due to changes in the earth's crust.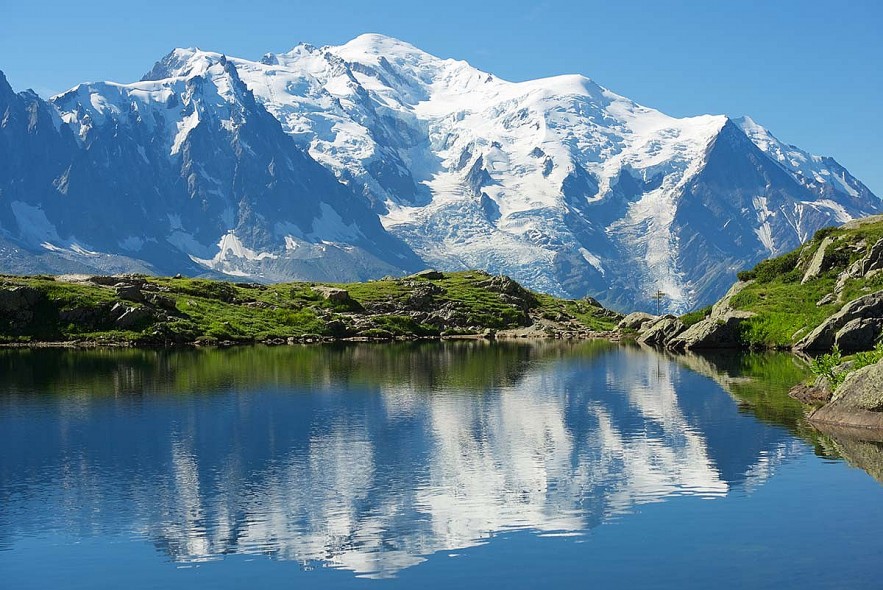 Mont Blanc. Photo: UIAA
Côte de Granit Rose
Côte de Granite Rose is the pink granite of northern Brittany which pink stone can only be found in two other places on earth: China and Corsica.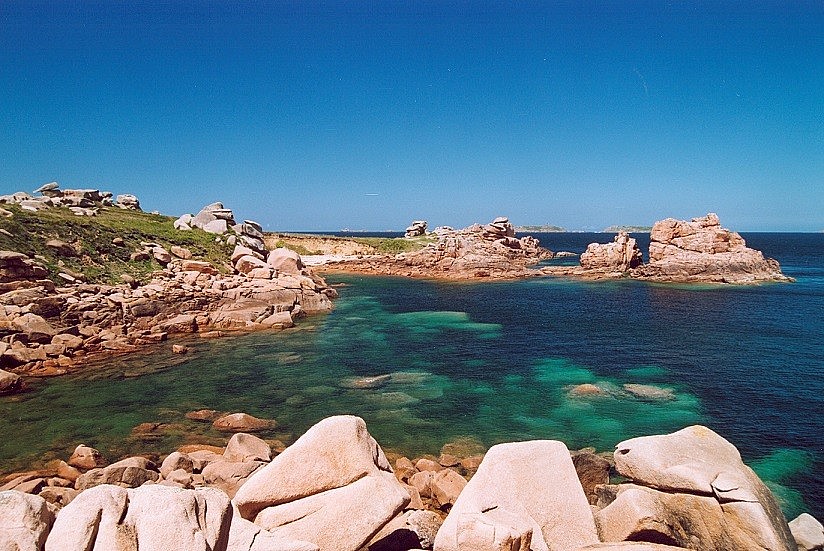 Côte de Granit Rose. Photo: Wikimedia
Huge granite boulders emerge from the sea throughout the entire area. One of the most special places to see these rocks is on the north coast of Tréguier where the pink rocks are eroding into unique shapes.
Côte de Granit Rose. Photo: Getty Images
Scandola Nature Reserve
The nature reserve is located on the French island - Corsica. This island is known for its beautiful small cliffs that jut out into the sea. If you visit and explore, you will see small puddles and many other beautiful caves jutting out of the sea.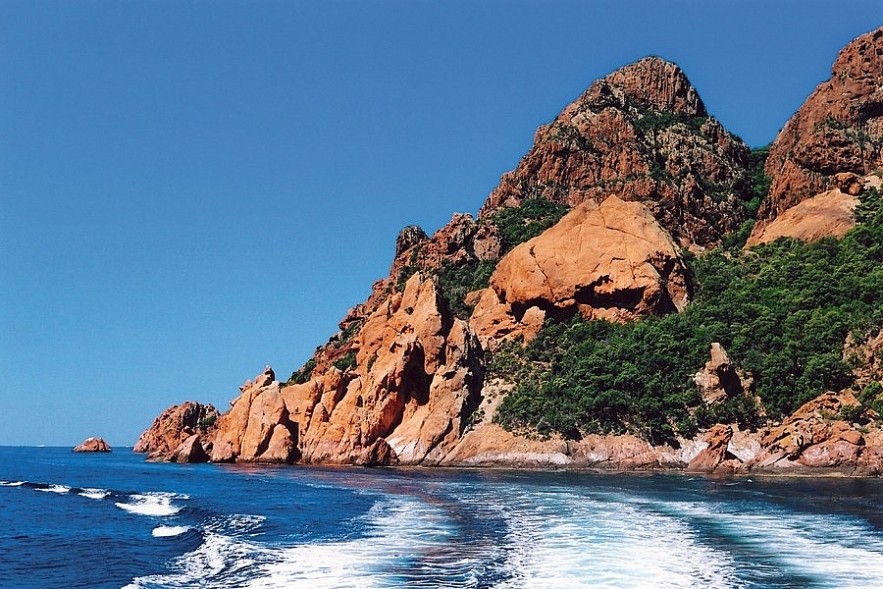 Scandola Nature Reserve. Photo: Getty Images
You can take a boat from the coast and explore these unspoiled landmarks. Coming here you will feel the unique features of life in France while enjoying some pretty delicious food.
Doanh Nghiep VN
Economy
Vietnam Business & Weather Briefing (May 16): The State Bank of Vietnam set the daily reference exchange rate for the US dollar at 23,160 VND/USD on May 16, while the aviation market is recovering with the number of international visitors increasing five-fold.