At least 5 dead, several injured and missing in New Zealand's White Island volcano eruption
Prime Minister Jacinda Ardern said the volcanic island - also known as Whakaari - off New Zealand's north coast had erupted. At least five people were killed, up to 20 injured and several others reported missing.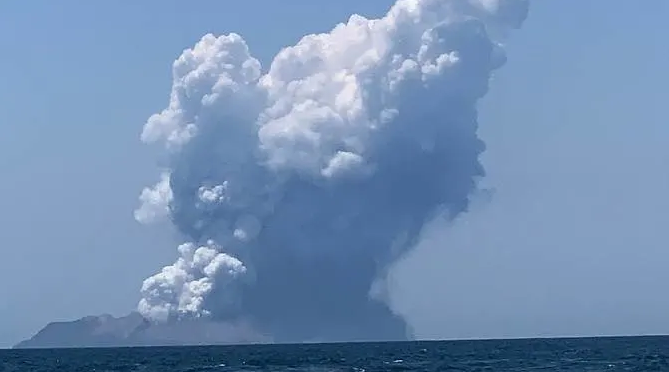 White Island is about 50km from the east coast of New Zealand's North Island. Photo: Twitter/zurraspismo
Around 50 people, including cruise passengers and foreigners, were believed to be on or around White Island at the time it erupted on December 9.
There were particular fears for a group of visitors seen walking on the crater floor moments before the eruption occurred.
"There is a number still remaining on the island who are currently unaccounted for," said deputy police commissioner John Tims to reporters in Wellington.
"At this stage, it is too dangerous for police and rescue services to go to the island ... The island is currently covered in ash and we are taking expert advice with regards to the conditions to determine when we can safely access the island," said the police official.
When asked when police and rescue services might be able to reach White Island, Tims said: "We're assessing it currently so I can't say exactly when. But we know the urgency to go back to the island."
The police also said they did not have any communication with anyone on White Island.
Authorities said the eruption began about 2.30pm local time (8.30am Hanoi time), throwing smoke and debris into the air.
The island is about 50km from North Island in the picturesque Bay of Plenty, and is popular with adventurous tourists willing to don hard hats and gas masks.
The White Island volcano is one of New Zealand's most active volcanoes.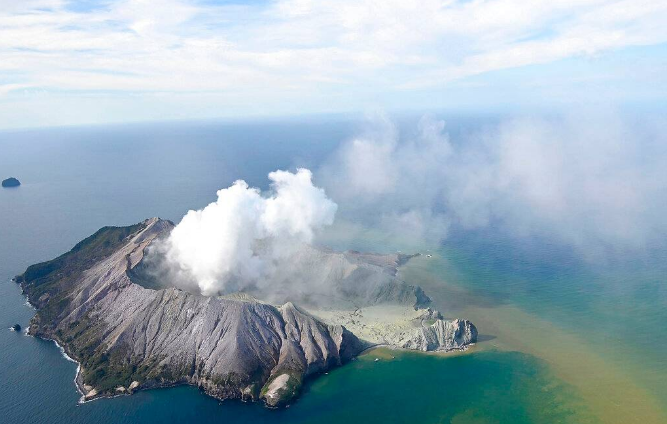 This aerial photo shows White Island after its volcanic eruption in New Zealand on Dec 9, 2019. Photo: New Zealand Herald via AP/George Novak
According to the national Met Service, the eruption was visible on satellite images. Cameras providing a live feed from the volcano showed more than half a dozen people walking inside the rim at 2.10pm local time (8.10am Hanoi time), before images went dark when the eruption occurred minutes later.
New Zealand's national emergency crisis centre has been activated. The volcanic eruption made the area immediately around the island hazardous, the National Emergency Management Agency said in an emailed statement.
The agency described the eruption as "moderate", although a thick plume of white ash could be seen for miles around.
New Zealand's geoscience agency GNS Science said there are no current signs of an escalation of the "short-lived eruption".
At the news conference, a GNS Science representative said it was "not a particularly big eruption", adding it was "almost like a throat-clearing kind of eruption".
"That's why material probably won't make it to mainland New Zealand."
White Island is New Zealand's most active volcano cone and about 70 per cent of it is undersea, according to government agency GeoNet. Around 10,000 people visit the volcano every year. It has erupted frequently over the last half-century, most recently in 2016.
In August of that year the New Zealand Defence Force airlifted a 2.4-tonne shipping container onto the island to serve as an emergency shelter in case of an eruption./.

Focus
The distinguished award is for promoting Vietnam's image, culture, history, and people.