Banh Beo for Breakfast?!
An unusual breakfast gave writer Glen MacDonald a new apprecation for Hue cuisine.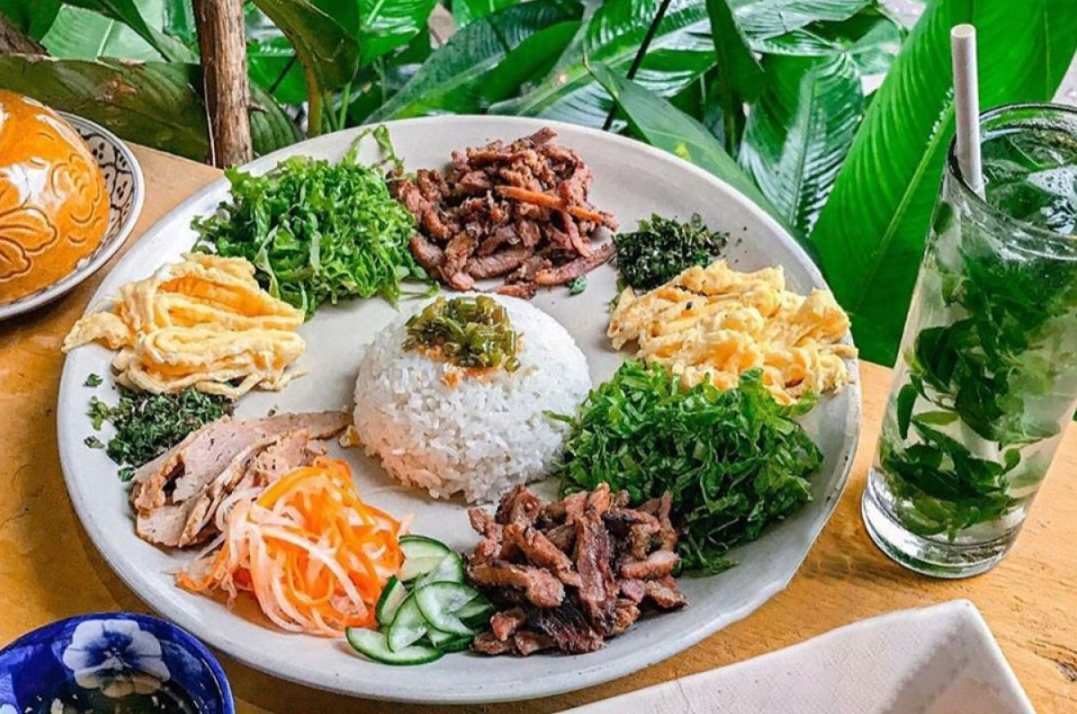 Hue's magnificent cuisine. Photo by Glen MacDonald.
For years I've heard about the delectability of Hue's food but honestly, I've never seen the appeal. As a central location, I thought Hue was missing the heartiness of northern dishes or the spicy flavors of the South. When I first visited there in 2020, I challenged myself to try a strange, white paste, tightly concealed by a banana leaf.
The waiters had to run across the restaurant and reprimand me for trying to bite through the dense foliage. In my defense, I thought the dish was Vietnam's take on the burrito but I was sorely mistaken. It turns out I was eating banh loc, a tapioca dumpling filled with shrimp or pork. While it is beloved by Vietnamese foodies, I found the experience so harrowing that I swore off Hue food for several years.
Now, back in the central city, I've come to reconcile with the local food. The first night, I went to Madam Thu's, a well-known restaurant that serves generous platters of Hue cuisine. Wanting to enjoy as many flavors as I could, I ordered a platter and received my food alongside a list of instructions.
"Assemble with rice paper, dip it in the sauce, dip the sauce in these bowls, put this dish in this sauce, put this sauce on that dish, eat it with a spoon, eat this with your fingers..." The platter consisted of nem loui, banh khoai, and other local favorites. However, I was more focused on the numerous instructions rather than the actual flavours.
Before the lunch rush. Photo by Glen MacDonald.
I awoke the next morning, still hungry. Following the wafting smells from Hang Me Me, a restaurant in downtown Hue, I cautiously entered and sat at the empty table.
"Bun bo hue?" I asked the cook, thinking a warm noodle dish, reminiscent of pho, would suffice.
The cook shook her head. I wince because "bun bo hue" is the only dish I can confidently pronounce. I try my second option; "Banh beo?" I asked, hopefully.
After repeating it a few times, she finally understands me and sets off to the kitchen. I am only familiar with banh beo through the slang term. In Hanoi, I met a few young women who described themselves as "banh beo" because of their girly attitude. For that reason, I imagined then that banh beo would taste sweet, like a crepe of some kind.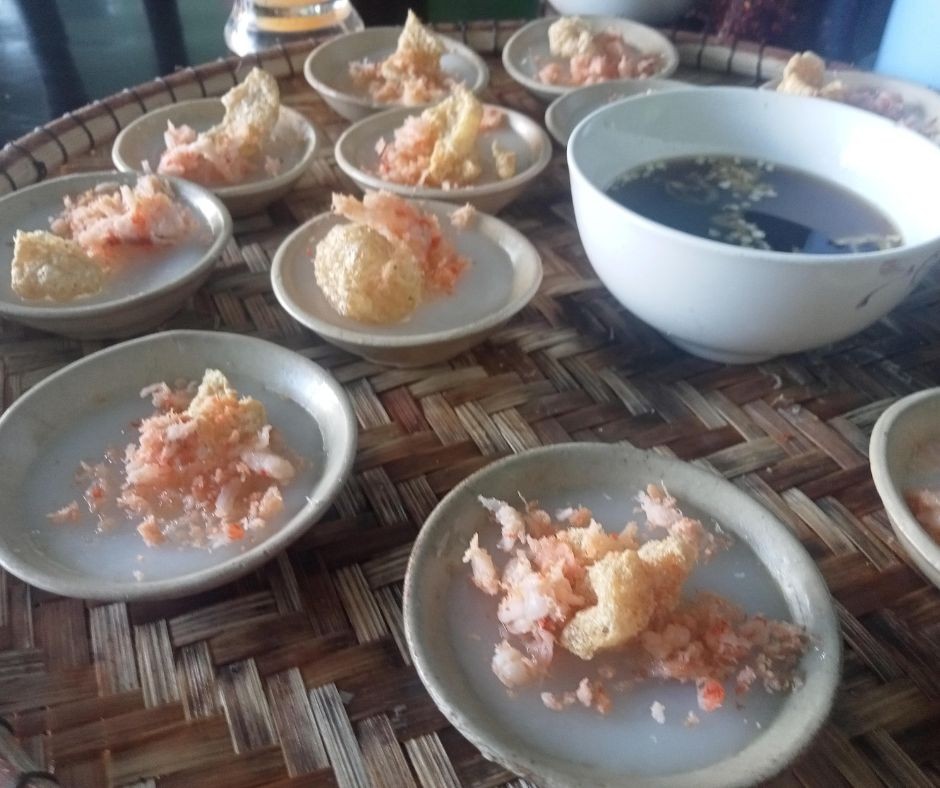 Banh beo - a Hue delicacy. Photo by Glen MacDonald.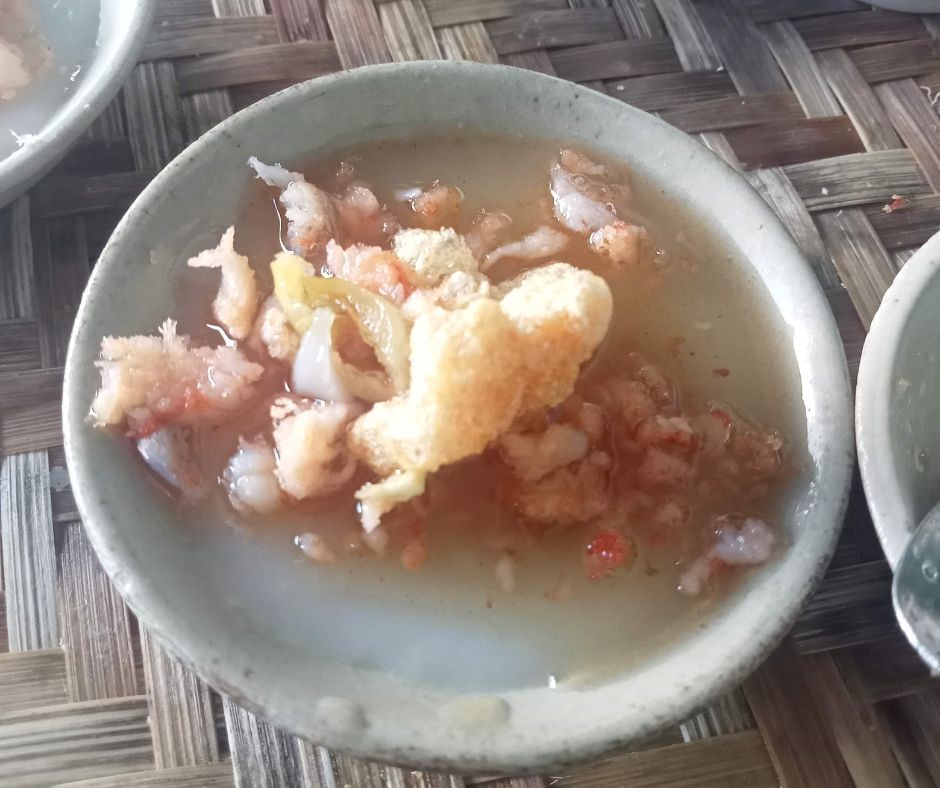 Don't forget the sauce! Photo by Glen MacDonald.
I was shocked when the cook returned with an actual serving of banh beo. Twelves, little, white bowls of white jelly were presented before me on a large tray. In the center of the tiny bowls was a large bowl of fish sauce. Pork grinds and shrimp bits stuck out from the gooey paste.
Tiny bowl, big flavor. Photo by Glen MacDonald.
The cook returned to her kitchen, leaving me to fend for myself. Instantly, I began messaging several Vietnamese friends and asked them how to eat banh beo. They found it quite odd that I was messaging them so early in the morning.
"It's more of an afternoon snack," replied one friend. "I've never heard of banh beo for breakfast."
"My mother and I would eat those every time we went to Hue! We couldn't get enough of them."
"Stick your spoon in the paste and then stick it in the sauce," said another. "Then, enjoy!"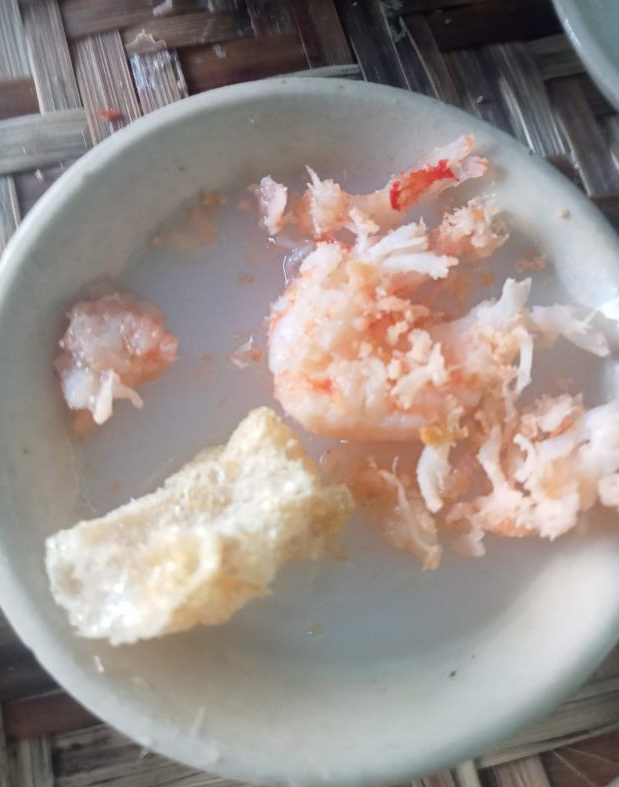 A tasty treat. Photo by Glen MacDonald.
As I tasted the first bowl, my mouth was enchanted by a mixture of interesting tastes. Banh beo, as I later found out, is a steamed rice flour cake with tastes accented by a spicy fish sauce. The gooey texture allows for the shrimp and pork grinds to further marinate in the sauce, giving each bowl a satisfying crunch to it.
Within minutes, I demolish the platter of banh beo. The cook looks at me, surprised but impressed. While banh beo is not a traditional breakfast in Hue, I am glad to have gotten the opportunity to try it. For my next Hue adventure, I won't be so shy when it comes to the local food.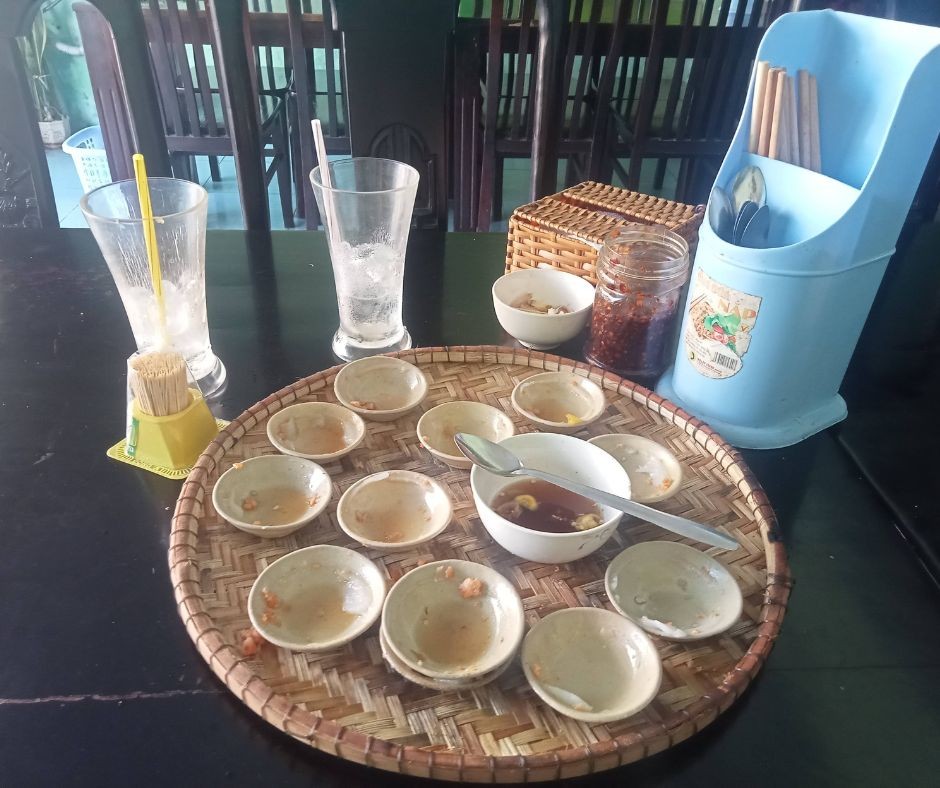 A satisfying meal. Photo by Glen MacDonald.
Pancakes – one name, many forms

In Vietnamese cuisine, there is hardly something like Banh Bao. From the appearance to the methods of preparation and taste, there are no versions of ...