Best Places To Visit In 2022
During these Covid-19 time and global restriction, travelling is limited, with the hope everything will go back to normal in the next year. Take a look at this list of 10 best places to visit in 2022, which was provided by Lonely Planet website.
Due to global Covid restrictions, the 2021 list came with a twist – instead focussing on incredible people, places and businesses making a significant contribution to travel in unprecedented times.
But with international travel firmly back on the table, the latest edition crowns the top 10 countries, top 10 regions, and top 10 cities to visit next year.
Scooping first place is the Cook Islands followed by Norway in second position and Mauritius in third.
Lonely Planet awarded the Cook Islands in the South Pacific the top destination, due to their innovative strategies for tackling environmental issues.
They also have plenty to offer in terms of scenery and culture, as thrill-seekers can try snorkelling and paddleboarding in the Muri Lagoon or even caving in Atiu.
The guidebook says: 'Diverse landscapes framed by the remote expanses of the world's biggest ocean promise active adventure, cultural interaction and culinary delights.'
Runner-up Norway was also commended by Lonely Planet for its 'sustainability, green technology and community culture initiatives.'
The guide recommends that travellers take the train over the snowy Hardangervidda mountain plateau and then go dog-sledding in Tromso, in the Arctic Circle.
Known for its stunning beaches, lagoons and reefs, Mauritius places third on the list – followed by Belize and Slovenia.
Best places to visit in 2022, according to Lonely Planet
1. Cook Islands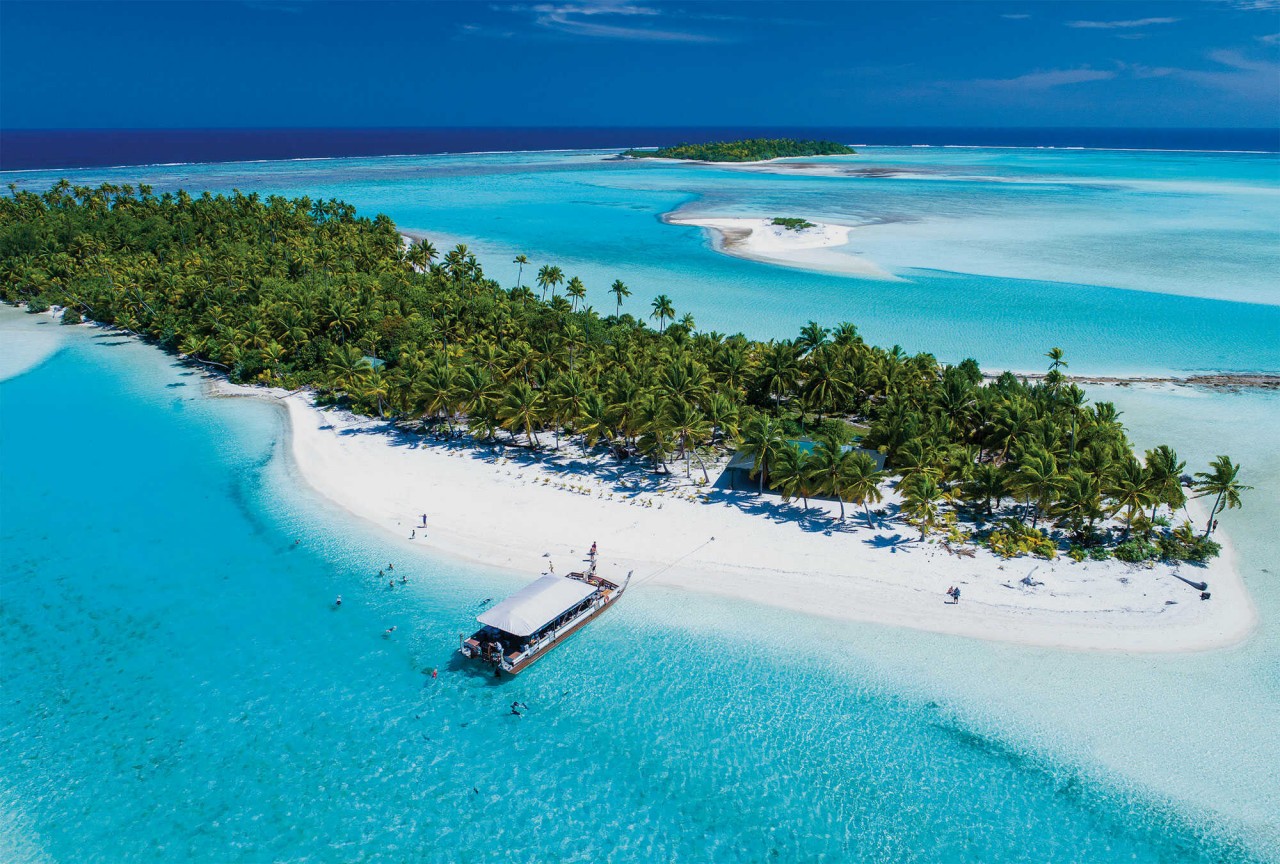 Photo: SagaWa
Cook Islands, self-governing island state in free association with New Zealand, located in the South Pacific Ocean. Its 15 small atolls and islands have a total land area comparable to that of a medium-sized city, but they are spread over about 770,000 square miles (2,000,000 square km) of sea—an area nearly as large as Greenland. Niue, the westernmost of the islands, is an administratively separate state. The administrative seat is Avarua, on the island of Rarotonga. Area (land only) 91.4 square miles (236.7 square km).
Each island is the top of one or more volcanoes, but only on the largest islands do the plugs and craters of now-extinct volcanoes still dominate the skyline; the highest of these rises to 2,139 feet (652 metres) at Te Manga, on Rarotonga, an island only 4 miles (6 km) wide. Many of the other islands of the southern group (Aitutaki, Atiu, Mangaia, Manuae, Mauke, Mitiaro, Palmerston, and Takutea) show various combinations of atoll and high-island formation. In the northern group (Manihiki, Nassau, Penrhyn, Pukapuka, Rakahanga, and Suwarrow), all except Nassau are atolls, narrow and low-lying sandbanks resting on circular reefs around lagoons rich in marine life.
Because the land areas are so small, there are no rivers, and only the largest islands have even small streams. There are small freshwater lakes on the high islands of Mangaia, Atiu, and Mitiaro; saltwater lagoons inside all the atolls; and fringing lagoons between most islands and their outer reefs. The rain that falls on the atolls permeates the island coral and is naturally stored in a lens-shaped layer above the heavier salt water. The islanders must rely on wells and rainwater storage tanks to conserve their limited sources of water.
All the islands lie within the tropics, though the southernmost just barely so. Because the Cook Islands are small, mid-ocean islands swept by the southeast trade winds, temperatures are generally moderate. Mean annual temperatures on the southern island of Rarotonga are in the mid-70s F (about 24 °C), but on the northernmost island of Penrhyn they are in the low 80s F (about 28 °C).
2. Norway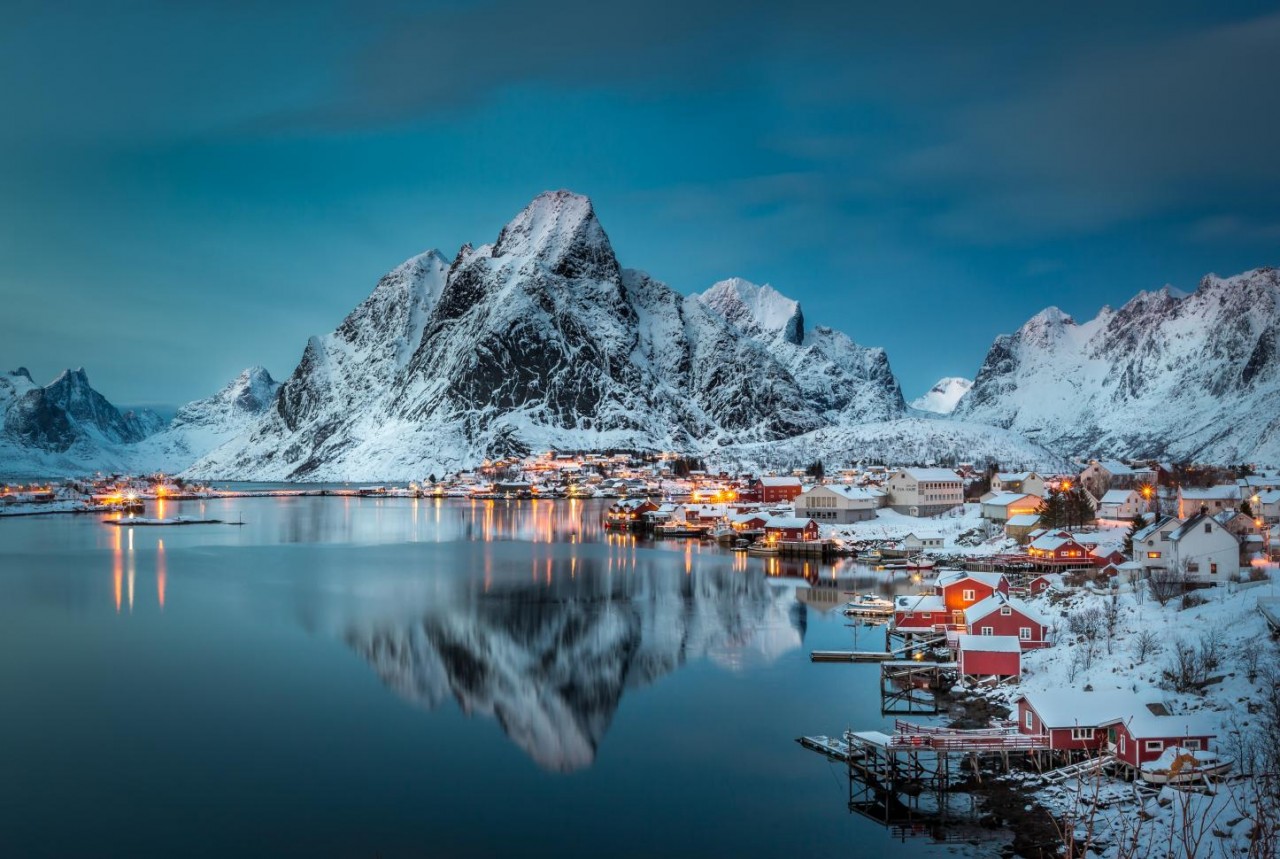 Photo: Commonwealth Fund
Norway stretches north in a long, slender band from the Skagerrak, the choppy channel that separates the country from Denmark, its coastline battered and buffeted by the Atlantic as it juts up towards the Arctic Sea. Behind this rough and rocky coast are spectacular mountain ranges, harsh upland plateaux, plunging river valleys, rippling glaciers, deep forests and mighty fjords of unsurmounted beauty – an exhilarating landscape begging to be explored by car, boat or bike, on skis or even husky-drawn sled. Perhaps inevitably, the fjords are the apple of the tourist industry's eye – with the infrastructure to prove it – though when well-heeled English and German gentlemen travellers arrived here in the late nineteenth century on the hunt for the Scandinavian exotic, Norwegians were so poor that you could hire a gillie or two for next to nothing. It is this stark contrast – between a severely impoverished past and an astoundingly wealthy present – that, for locals at least, remains a salient characteristic of life up here. Since the country happened upon vast oil and gas reserves under the Norwegian Sea in the 1960s, Norway has managed to assemble one of the most civilized, educated and tolerant societies in the world – one that its population maintains a deep loyalty for and pride in.
Norway may have a clutch of attractive, cosmopolitan cities, appealing destinations in their own right, but where the country really shines is not in its urban culture, but rather in the low-key, amiable small-town feel that pervades throughout its settlements. This is not to say that Norway suffers from provincialism – Munch, Ibsen, Grieg and Amundsen, to name but four, were all Norwegians of international importance, to say nothing of the many millions of Norwegian descent today successfully making their way somewhere off in the greater world. But one thing is for certain: every Norwegian you will ever meet will at some point make their way back to this remarkable country, put on a pair of old hiking shoes and head off on foot for yonder mountain, reminding themselves how lucky they are to have one of the world's most ravishing landscapes right at their back door.
3. Mauritius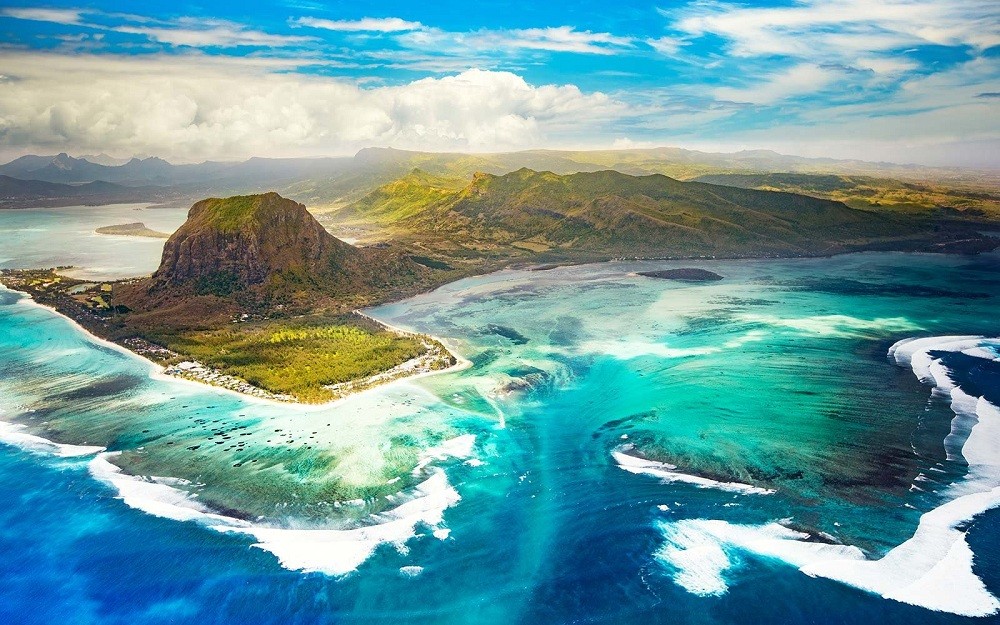 Photo: Getty Images
Thanks to year-round sunshine, the island's beaches are its key selling point, many lined with world-class hotels, top-notch spas, championship golf courses and gourmet restaurants. But the "pearl of the ocean" is no longer the preserve of the jet set, with an ever-expanding range of accommodation and activities for all tastes and budgets. Watersports are a particular highlight: it's possible to swim with dolphins in the morning and then go diving, kitesurfing or paddleboarding in the afternoon.
At 45km by 65km, nowhere in the island's interior is more than 45 minutes' drive from the sea, and gone are the days when no one ventured more than a mile from their sunlounger. Among the three main mountain ranges surrounding the central plateau – Moka, Black River Chain and Grand Port, the remains of volcanic activity which started thirteen million years ago – there are now numerous outdoor adventures and eco-trails. Then there's tiny Rodrigues, an eco-paradise scattered with forested ravines, secluded beaches and sandy islands.
Isolated and uninhabited for thousands of years, Mauritius has developed a unique flora and fauna – the most famous of which is the dodo, which helped put this speck in the Indian Ocean on the world map – and it remains one of the world's biodiversity hotspots. The island is surrounded by the world's third largest coral reef, which shelters a rich marine life, some of the rarest birds fly over ebony trees in the forested interior, and endemic species survive on offshore islands. Mauritius's national flower, Trochetia boutoniana (Boucle d'Oreille) grows just on a single mountaintop, Le Morne Brabant. Tortoises, which once roamed in their thousands before being loaded onto ships by sailors, have also recently been successfully reintroduced onto Rodrigues.
Diversity is found in Mauritius's cultural landscape too. Almost four centuries of colonization have left the island with a rich multicultural mosaic of Indian, African, Chinese and French heritage. You'll find this exotic mix expressed in riotous Indian temples, historic colonial mansions and the hip-wiggling séga.
4. Belize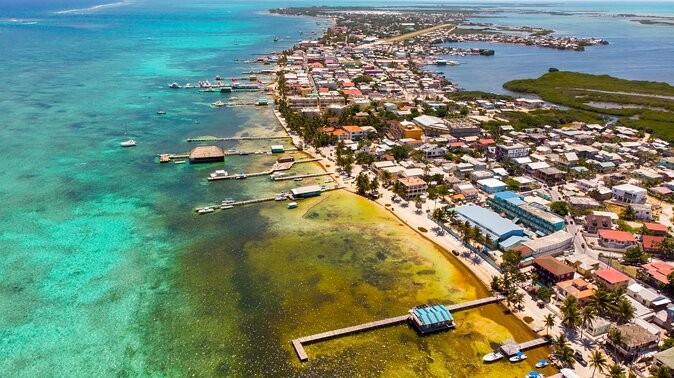 Photo: Viator
Although this small Central American nation spans less than 9,000 square miles — roughly the size of the state of Massachusetts — few places on Earth can match Belize's diverse natural beauty. The barrier reef's turquoise and coral hues contrast with the staggering Mayan ruins scattered throughout the country's lush rainforests. Plus, it's not just the landscape, the history, culture and people of Belize are just as blended.
Belize has spent years concealed underneath the shadows of its Mexican neighbors —Cancún, Cozumel, and Tulum. But today, this Central American country beckons visitors with its thatch-roofed jungle lodges, impressive Mayan ruins, secluded snorkeling and scuba diving havens, and laid-back atmosphere. Sandwiched between Mexico and Guatemala, Belize's eastern shoreline flanks the Caribbean Sea, while its mainland extends into a myriad of wild rainforests to the north, west and south. Facing off against the sun-drenched mainland coast are hundreds of tiny islands known as cays and atolls. These islets lure travelers with swaying palm trees and cerulean waters.
Belize's largest island, Ambergris Caye, attracts the most visitors. Stroll through Ambergris Caye by day and you'll find a relaxed beachfront filled with spectacular waterfront sites; by dusk, you'll revel in its vibrant nightlife. Just be sure to save some time on the mainland for unraveling Belize's subtle charms. From its luxuriant Mayan sites to its sparkling waters, there's plenty to explore in this enchanting coastal country.
5. Slovenia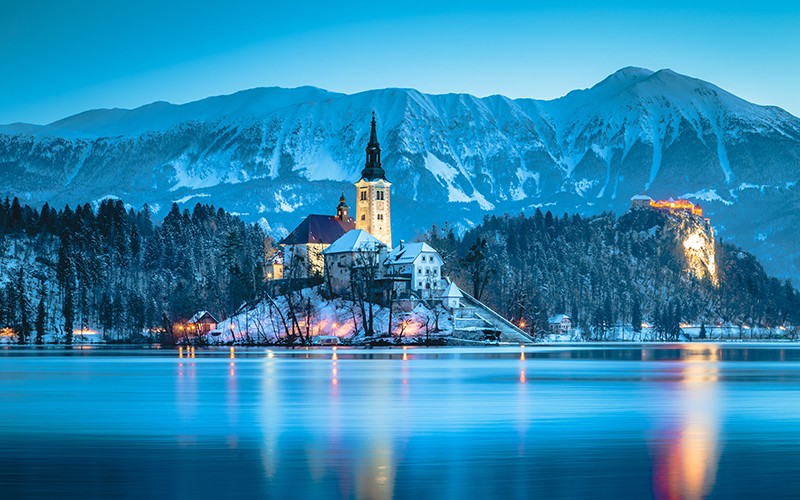 Photo: International Financial Law Review
Stable, prosperous and welcoming, Slovenia is a charming and comfortable place to travel, with architecturally grand, cultured cities, and lush pine-forested countryside, perfect for hiking and biking in summer and skiing in winter. The country managed to avoid much of the strife that plagued other nations during the messy disintegration of the Yugoslav Republic, and has integrated quickly with Western Europe, joining the eurozone at the start of 2007. Administered by German-speaking Habsburg overlords until 1918, Slovenes absorbed the culture of their rulers while managing to retain a strong sense of ethnic identity through their Slavic language.
Slovenia's sophisticated capital, Ljubljana, is pleasantly compact and cluttered with fabulous Baroque and Habsburg buildings. Elsewhere, the Julian Alps provide stunning mountain scenery, most accessible at Lake Bled and Lake Bohinj, and most memorable along the Soča Valley. Further south are spectacular caves, including those at Postojna and Škocjan, while the short stretch of Slovenian coast is punctuated by two starkly different towns: Piran and Portorož. In the eastern wine-making regions, Ptuj is Slovenia's oldest and best-preserved town, while the country's second city, Maribor, is a worthwhile stopover point on the way to Austria.
6. Anguilla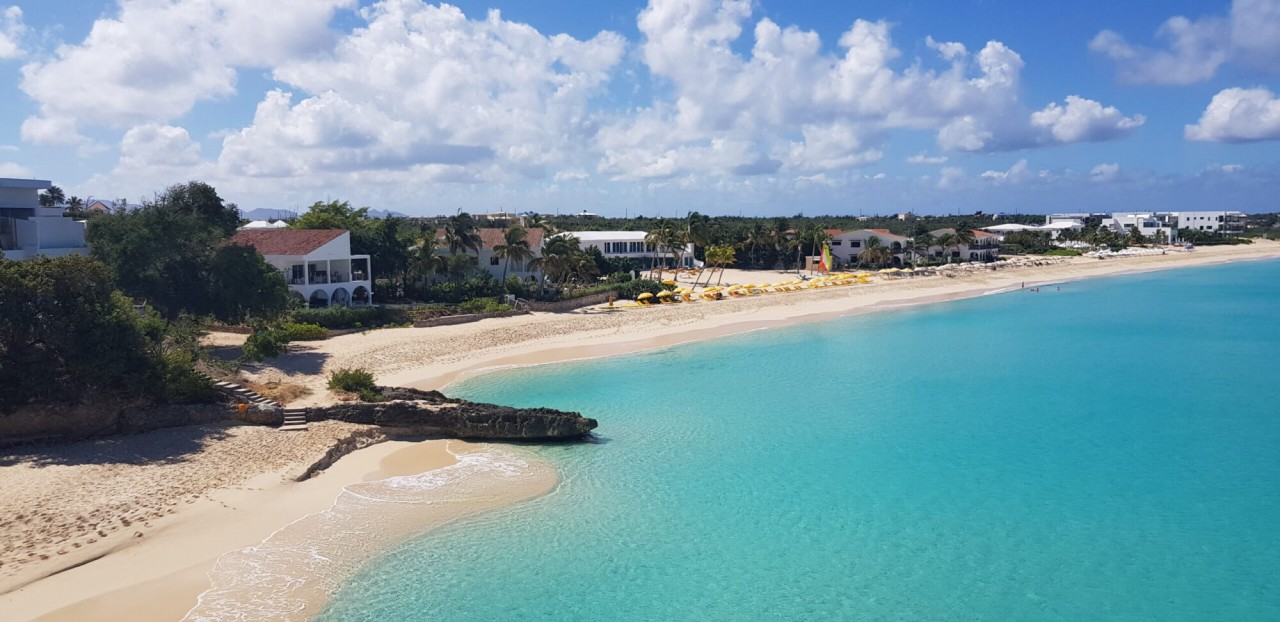 Photo: Travel Daily
Compared to some Caribbean islands masquerading as tourist traps, you'll find something a little more authentic on Anguilla. There's an embargo on cruise ships, casinos and high-rise hotels, but a surplus of clear, coral-filled waters, unmarked and unpaved roads and low-key beachfront villas. Pampering is also at a premium, from the grandiose resorts to the sophisticated alfresco dining. With little to do but relax, the days here are long. But once the sun does go down, you'll be treated to one of the best live music scenes in the Western Hemisphere. Everyone from Quincy Jones to Bankie Banx and Jimmy Buffett has stopped by Anguilla's ashen shores to perform.
The best time to visit Anguilla is between May and August, when you stand the best chance of getting a good package deal and also avoiding the worst of the hurricane season (which generally runs from June 1 to November 30). Hotel prices are low from September to October, but selection is sparse – many properties close down during these months. The most expensive time to visit is from the early winter until spring when the weather is ideal.
7. Oman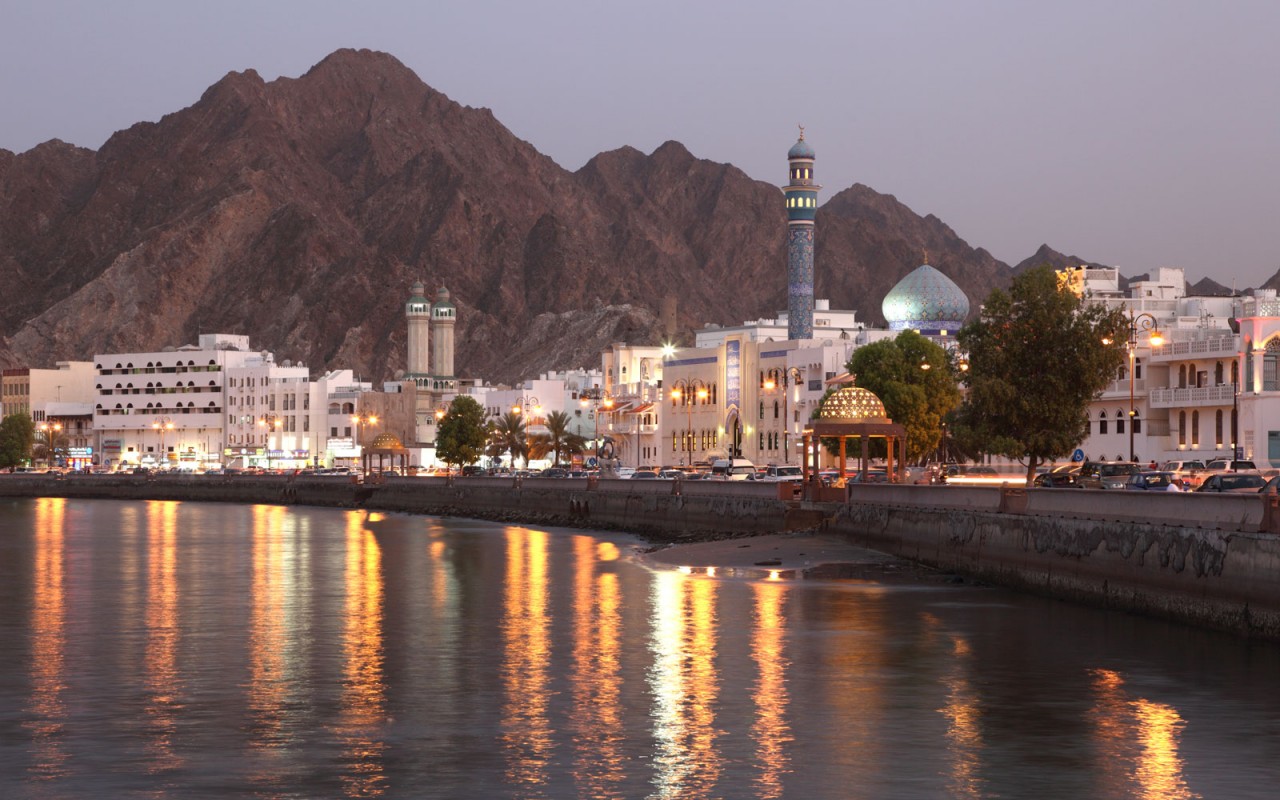 Photo: Britannica
In Muscat's Grand Mosque, there is a beautiful hand-loomed carpet; it was once the world's largest rug until Abu Dhabi's Grand Mosque, in the United Arab Emirates, pinched the record. This is poignant because Oman doesn't boast many 'firsts' or 'biggests' in a region bent on grandstanding. What it does boast, with its rich heritage and embracing society, is a strong sense of identity, a pride in an ancient, frankincense-trading past and confidence in a highly educated future.
For visitors, this offers a rare chance to engage with the Arab world without the distorting lens of excessive wealth. Oman's low-rise towns retain their traditional charms, and Bedouin values remain at the heart of an Omani welcome. With an abundance of natural beauty, from spectacular mountains, wind-blown deserts and a pristine coastline, Oman is the obvious choice for those seeking out the modern face of Arabia while wanting still to sense its ancient soul.
8. Nepal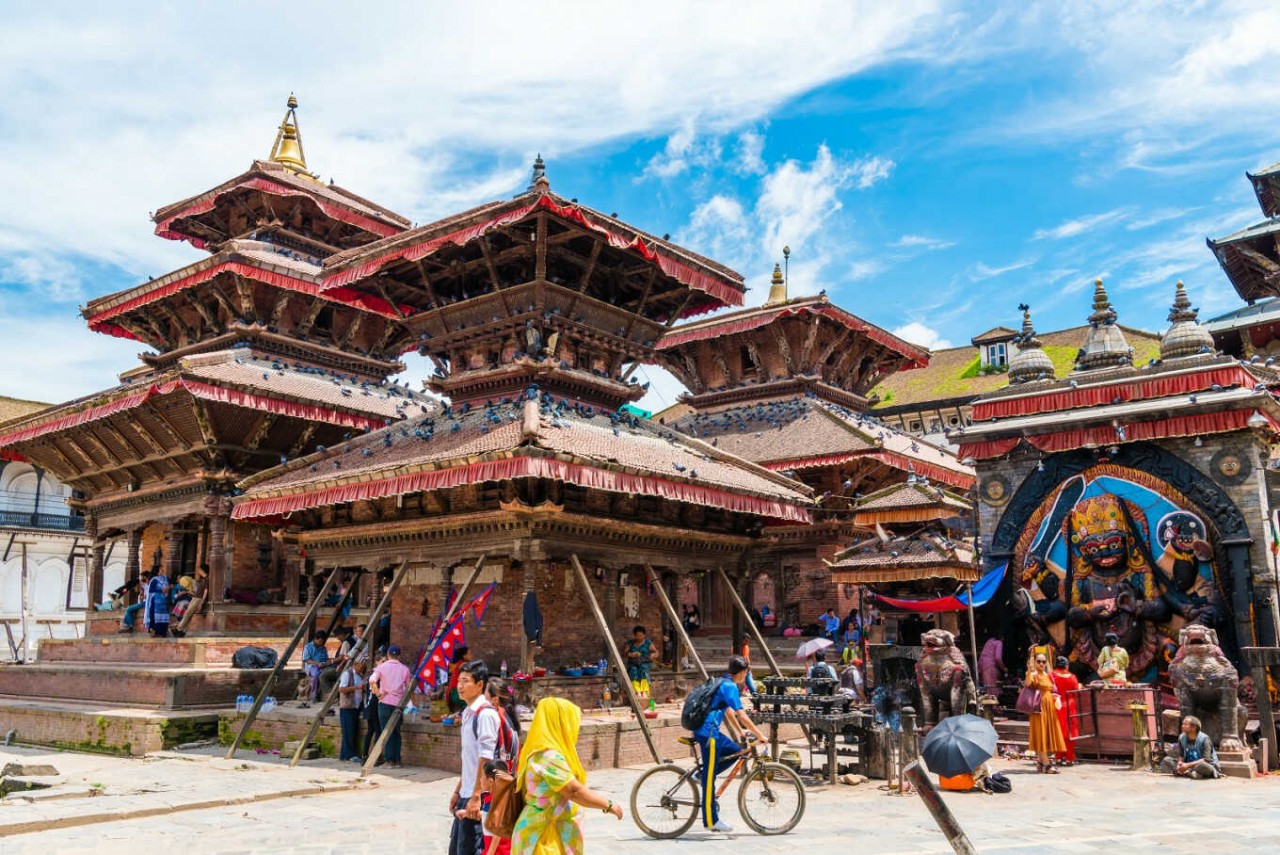 Photo: The Jakarta Post
For decades Nepal stood proud as the world's top trekking and mountaineering destination. Then came the Maoist rebellion – and tourists deserted in droves. Since the 2006 peace settlement ended ten years of violence Nepal is now firmly back on the travel agenda.
Kathmandu, the capital, is a very liveable city, with pagodas dominating open squares and narrow alleys hemmed in by wooden buildings and fretwork screens. The restaurants are amongst the best in Asia and the city is always thronged with travellers. Treks from here tend to reach up the Kathmandu Valley, integrating dramatic views with constant interaction with the local inhabitants who share the same trails.
Pokhara, Nepal's second city six hours by bus (or a short flight) to the west of Kathmandu, is an alternative base for planning your trek. Set by a lake it is at the heart of hundreds of trekking routes, some great day-treks and overnight hikes.
Sagamartha (the Nepalese name for Everest), is the major draw, but there are countless trails to choose from, threading through green foothills and past creaking glaciers, snow-cloaked peaks and high-altitude deserts.
The adventurous sort don't just have to stick to trekking. Nepal is also one of the world's premier rafting destinations, with a broad sweep of rapids from Grade I to Grade VI, as well as being the home of parahawking – paragliding guided by trained hawks and eagles.
Spiritually-inclined travellers can rub shoulders with Buddhist monks and Hindu ascetics in Nepal's medieval towns, each with their own temples, always busy with locals making their devotions. Nature fans should also head south to the Royal Chitwan National Park, to comb the grasslands and forests in search of rhino and tiger.
9. Malawi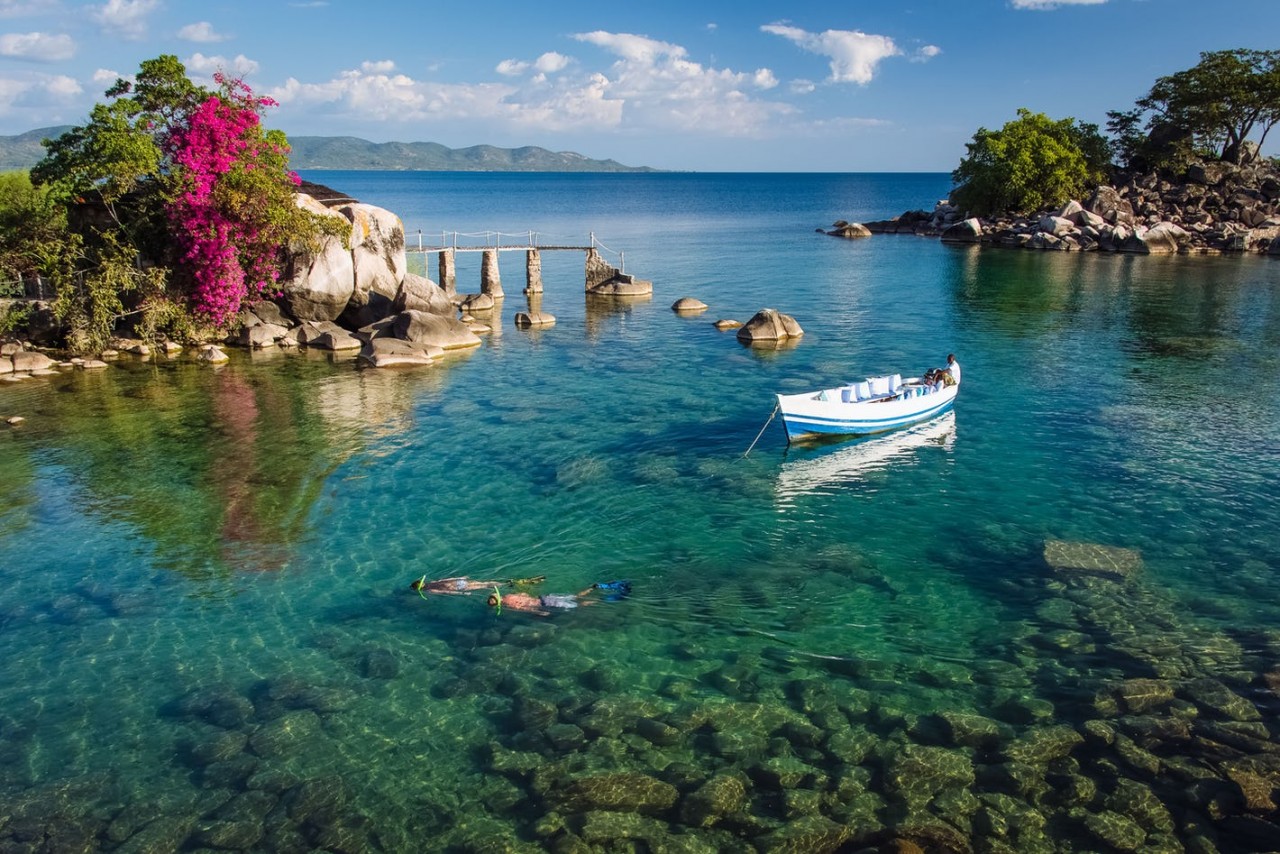 Photo: WorldCourier
Malawi is the 'warm heart of Africa': a sliver of a country hemmed in by Zambia, Tanzania, Mozambique and Botswana, Malawi is home to some of the continent's most welcoming people. Malawi is relatively small – which means travelling around isn't too arduous, as distances are never that big – but packed with varied terrain.
Dominating Malawi is 560km-long Lake Malawi, which is lined with some stunning beaches and fascinating villages, and offers great snorkelling. Away from the lake, Malawi has some of Africa's least-sung wildlife hotspots – Liwonde, the beautiful park hugging the Shire River in the country's south, is packed with elephants and other animals, but few tourists.
Other wilderness areas, including the ravines around Mount Mulanje, the marshes of Vwaza and the Nyika Plateau, are even less visited. The history here is rich, too: missionary David Livingstone left his mark, and there are towns and memorials bearing references to him all over Malawi.
10. Egypt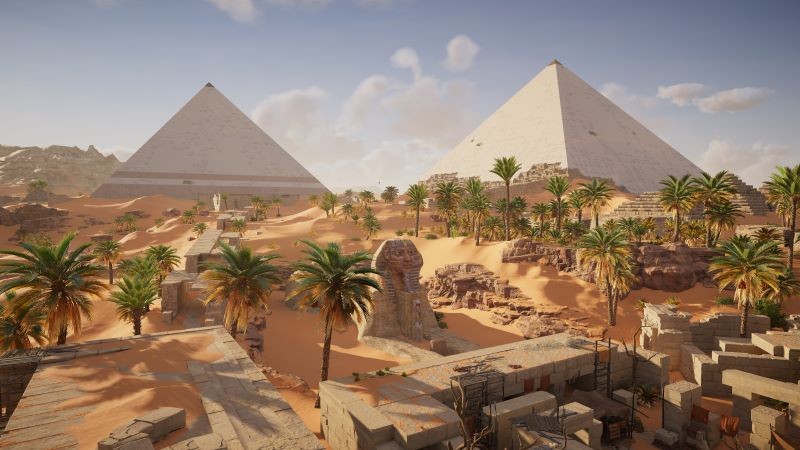 Photo: Getty Images
Egypt is the oldest tourist destination on earth. Ancient Greeks and Romans started the trend, coming to goggle at the cyclopean scale of the Pyramids and the Colossi of Thebes. During colonial times, Napoleon and the British looted Egypt's treasures to fill their national museums, sparking off a trickle of Grand Tourists that eventually became a flood of travellers, taken on Nile cruises and Egyptological lectures by the enterprising Thomas Cook.
Today, the most popular places to visit are not only the monuments of the Nile Valley and the souks, mosques and madrassas of Islamic Cairo, but also fantastic coral reefs and tropical fish, dunes, ancient fortresses, monasteries and prehistoric rock art.
The land itself is a freak of nature, its lifeblood the River Nile. From the Sudanese border to the shores of the Mediterranean, the Nile Valley and its Delta are flanked by arid wastes, the latter as empty as the former are teeming with people. This stark duality between fertility and desolation is fundamental to Egypt's character and has shaped its development since prehistoric times, imparting continuity to diverse cultures and peoples over seven millennia. It is a sense of permanence and timelessness that is buttressed by religion, which pervades every aspect of life. Although the pagan cults of ancient Egypt are as moribund as its legacy of mummies and temples, their ancient fertility rites and processions of boats still hold their place in the celebrations of Islam and Christianity.
The result is a multi-layered culture, which seems to accord equal respect to ancient and modern. The peasants of the Nile and the Bedouin tribes of the desert live much as their ancestors did a thousand years ago. Other communities include the Nubians of the far south, and the Coptic Christians, who trace their ancestry back to pharaonic times. What unites them is a love of their homeland, extended family ties, dignity, warmth and hospitality towards strangers. Though most visitors are drawn to Egypt by its monuments, the enduring memory is likely to be of its people and their way of life.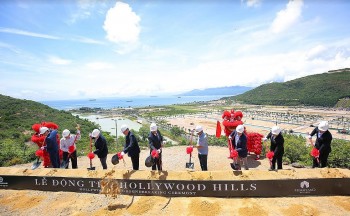 Economy
On October 2, at Hai Giang peninsula (Quy Nhon city, Binh Dinh), Hung Thinh Corporation held the groundbreaking ceremony of Hollywood Hills by YOO Inspired by Starck – a subdivision at MerryLand Quy Nhon. The event marks the first time that the world's No.1 ranked design and branded residence company YOO Inspired by Starck is officially present in Vietnam, with a collection of villas designed by creative director, Philippe Starck.