The Weirdest British Dishes
Britain has some uniquely named dishes that are a must-try for visitors to the UK.
From Bangers and Mash to Bubble and Squeek, Britain has some of the weirdest and oddly named foods. This article will help you decide for yourself which camp you're in...
Bangers & Mash
Bangers and mash, at its most basic, is a plate of sausages (known as bangers because they used to split when cooked) and a pile of mashed potato. But the Brits do love to tinker (attempt to improve things) with recipes.
So you might have bangers and mash with an onion gravy; the mash might have in it cheese, sweetcorn, mustard, cabbage, or anything else the cook can find in the fridge that might add a little interest.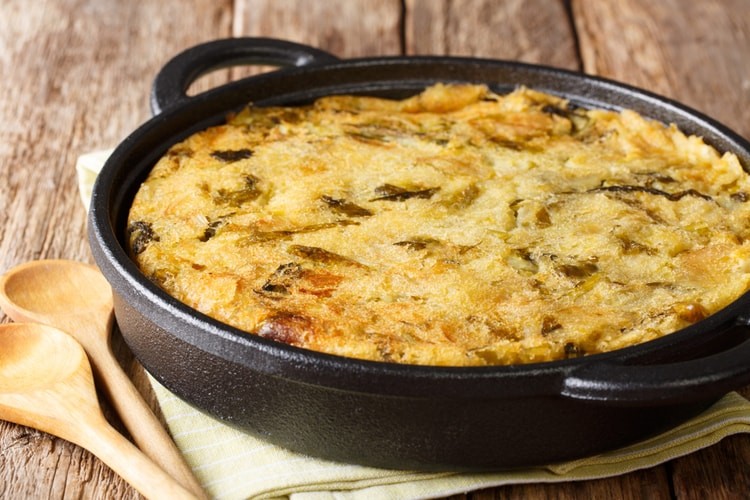 Commonly made and eaten on Boxing Day in Britain, cooked from leftover roast potatoes and Brussels sprouts.
Bubble & Squeak
Possibly the most exciting sounding of the UK's weird-named food, bubble and squeak is a hotch-potch of all the Sunday roast leftovers, cut up and squashed into a skillet and fried as a patty with a delicious crust.
The name 'bubble and squeak' comes from the sounds it makes when its cooking. It should be left to cook, not pushed around, so the squeaks come as the steam tries to escape from the top of the huge patty.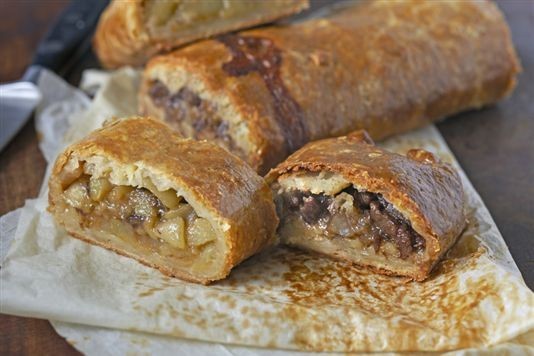 Bedfordshire Clanger is a pastry encased British delicacy but filled with meat, potatoes and onions.
Bedfordshire Clanger
Similar to the sausage roll, a Bedfordshire Clanger is a pastry encased British delicacy but filled with meat, potatoes and onions. While 'clangers' are typically embarrassing, there's no shame in eating one from the county of Bedfordshire.
Some are put off by this being a blood sausage (pork), but there's nothing to fear, black pudding tastes great.
Black pudding
Actually a blood sausage that was born out of the tradition of butchers combining every last scrap of different butchered animals to make food. Despite its humble beginnings, it is a breakfast staple in the UK and Ireland, where it is served with toast. Just the thing if you're having a family of vampires over for brunch.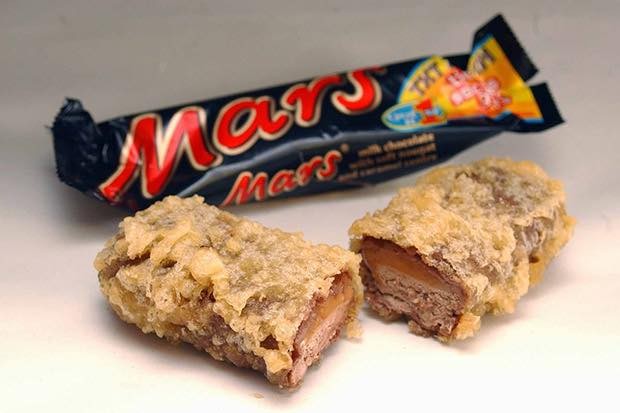 Originating in Scotland, the idea to batter the famous British chocolate (candy) bar that is the Mars, and deep fry it, was nothing short of visionary.
Deep-fried Mars bar
A deep-fried Mars bar is a Mars-brand chocolate bar covered in batter then deep fried in oil. The dish originated at a chip shop in Scotland as a novelty item.
People in Scotland are famous for having a "sweet tooth" so Mars Bars are very popular here. However, in 1995, a fish and chip* shop in Stonehaven, in north-east Scotland, decided to deep-fry Mars Bars and sell them to customers.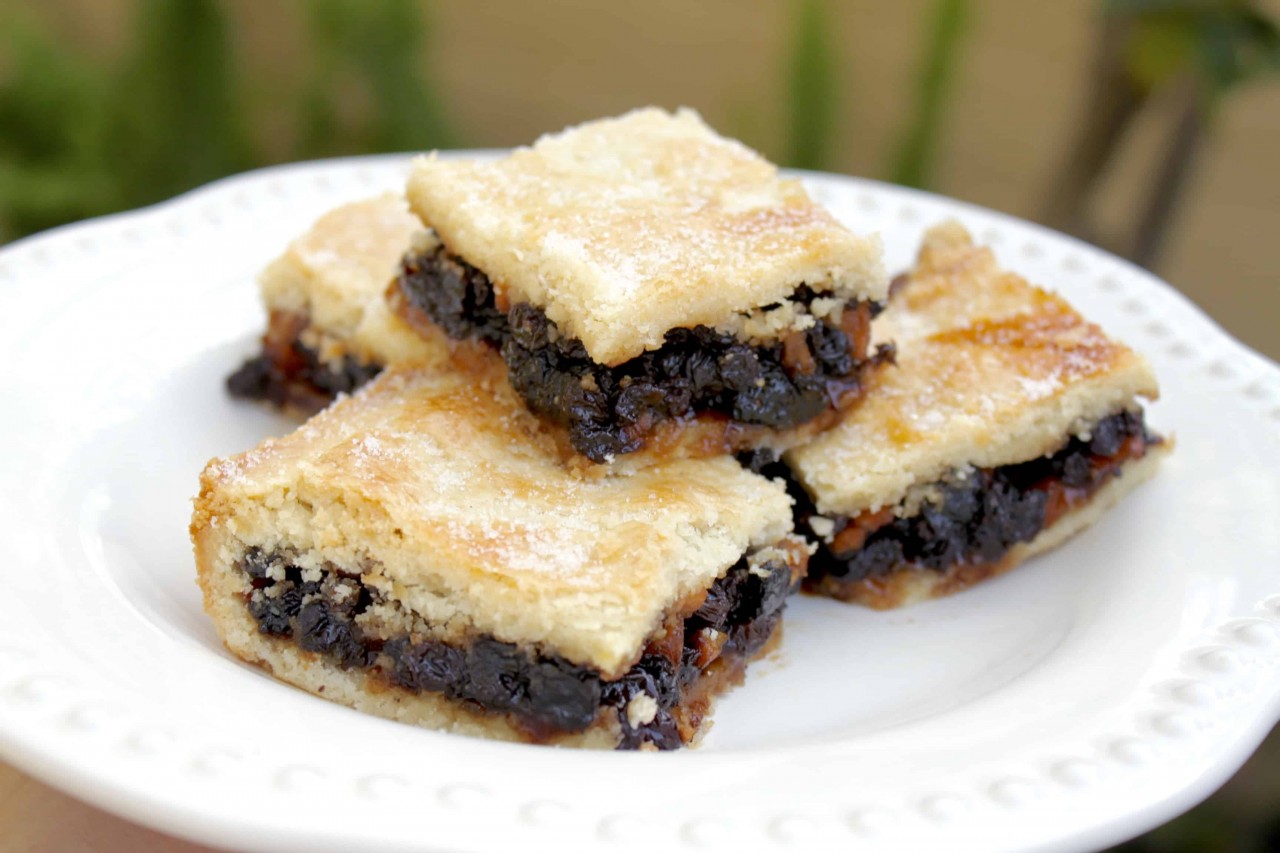 It's true–Scottish Fruit Slice has two very unappetizing nicknames, simply because of the fruit inside.
Flies' Cemetery
In parts of the UK, because of their appearance, fruit pastry slices with dried fruit inside, are weirdly referred to as a flies' cemetery. It doesn't get much stranger than that.
Fool
A 'fool' is a pudding of puréed fruit mixed with whipped cream, or more traditionally custard, for example, a raspberry fool. But don't be fooled by the name. There's nothing foolish about the taste of British food or the fool itself, another one of many classic British desserts.
Eton Mess
One of the most traditional British desserts, there's absolutely nothing messy about the taste of the strawberry, cream and meringue delight that is Eton Mess, even if the name is a bit weird.
Faggots
You'd be forgiven for thinking we're serving you a bunch of sticks for dinner with the weird British food name that is 'faggots.' Instead, faggots are simply tasty meatballs, traditionally made from minced pork meat and offal.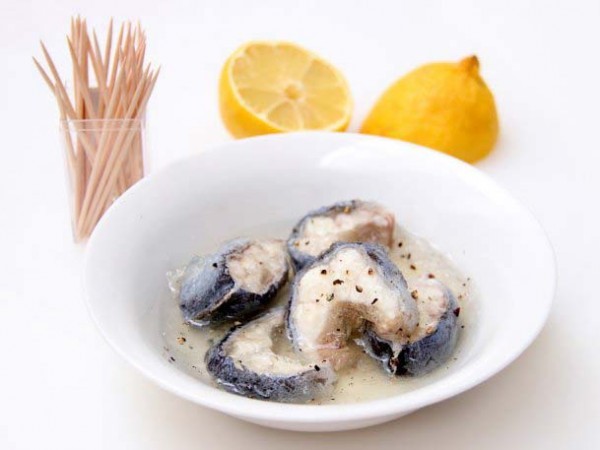 Jellied eels originating in the East End of London.
Jellied eels
A favorite among Londoners, but the dish isn't very popular outside of the UK. Jellied eels definitely deserve a special mention on our British delicacies list, considering their history and tradition, originating in the East End of London.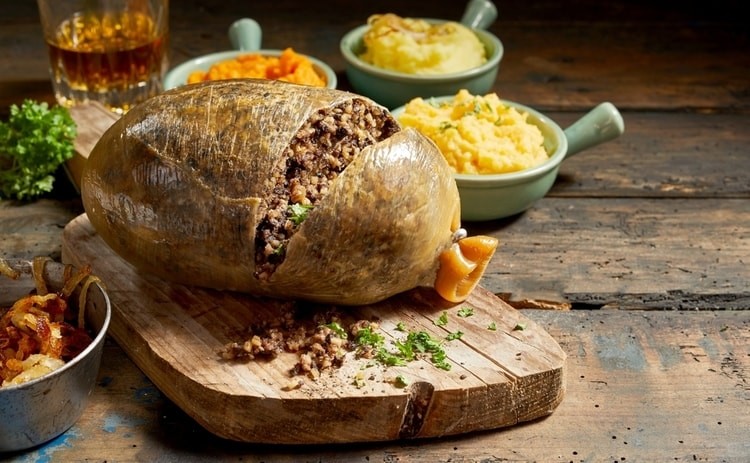 Haggis is a Scottish delicacy to be precise: a delicious mix of sheep heart, liver and lung cooked with onion, oatmeal and spices.
Haggis
Haggis is made by mixing sheep's heart, liver, and lungs with oatmeal and onions. The Scottish dish was traditionally cooked in the animal's stomach, but we've been assured that's no longer the case. These days, it's made in sausage casing. Fans of the "delicacy" say it tastes like a peppery meatloaf.
One of Britain's national dishes; and definitely a must-try food when in Scotland.
Knickerbocker Glory
The knickerbocker glory is another one of those awesome British desserts, albeit with a bit of an unusual name. It's an ice cream sundae filled with joyous layers including fruit, chopped nuts, chocolate and whipped cream.
Liquor sauce
This is a sauce made with parsley and vinegar and is the classic accompaniment to pie and mash (meat pie with mashed potatoes), which originated in East London in the 19th century and is still popular today.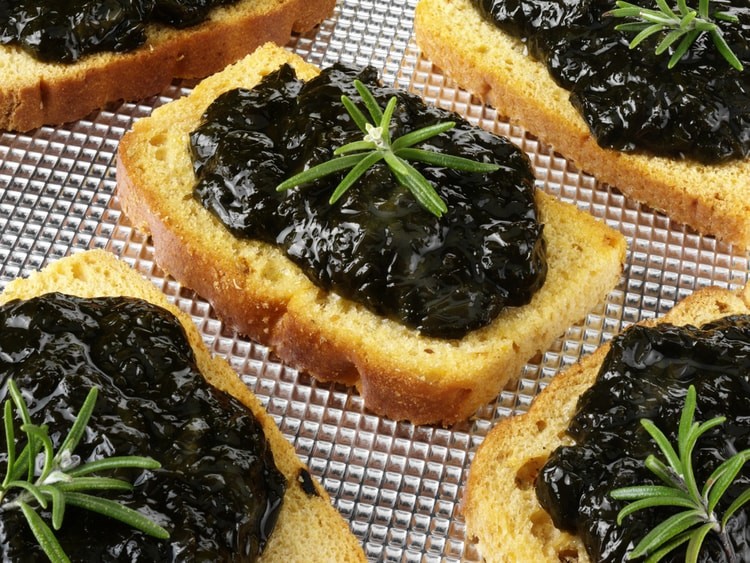 Laverbread is a seaweed delicacy (not bread) found off the coast of Wales, the seaweed being combined with oatmeal before frying.
Laverbread
Laverbread is considered a Welsh delicacy and is made from edible seaweed that has been boiled for several hours before being minced and puréed.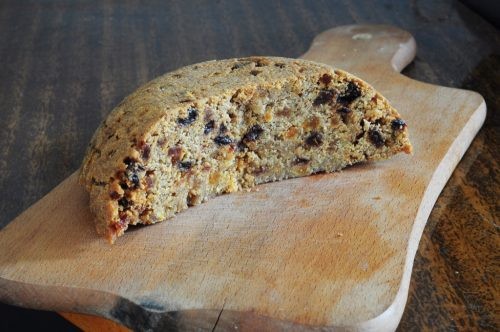 Perhaps the weirdest British food name of them all is Spotted Dick.
Spotted Dick
The absolutely wretched name notwithstanding, this is a popular dish of sponge pudding made with suet and dried fruit, and served with custard.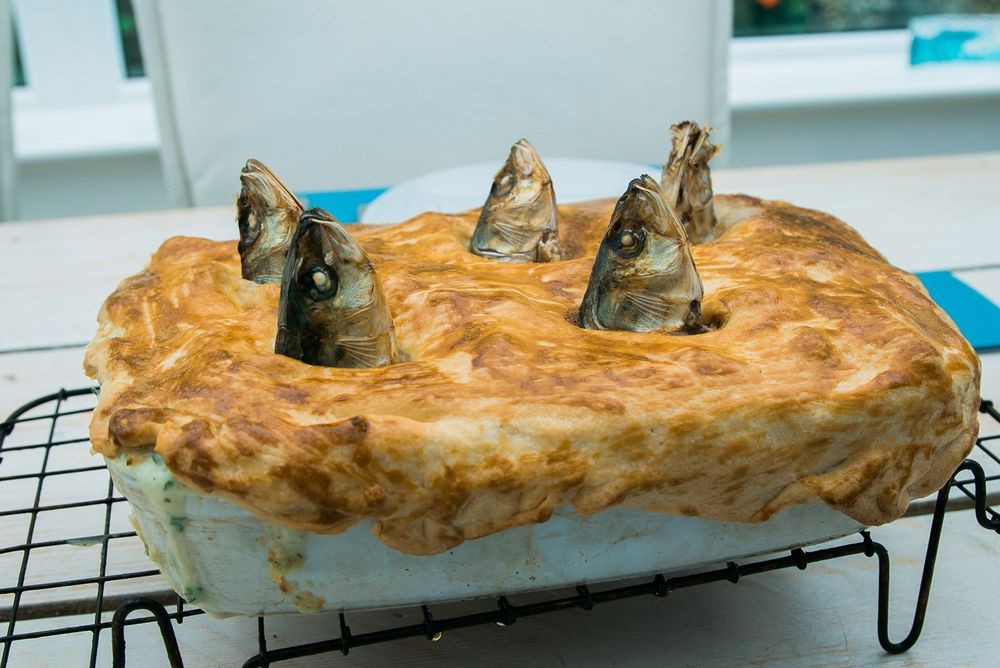 Stargazy pie © Davis Dorss/Shutterstock
Stargazey Pie
A pie with fish that stare at the sky: Stargazey originates from the Cornish village of Mousehole inEngland, and is served on Tom Bawcock's Eve (23rd December). According to legend, this heroic sixteenth-century sailor rowed out one December evening in high storms and returned with a catch big enough to feed the starving residents.
It's important to leave the heads on the fish, which poke out of the pie and ultimately give the pie its name.
Neeps and Tatties
Neeps and Tatties are a traditional Scottish food, being the classic accompaniment for Haggis, one of Britain's national dishes. But what is 'Neeps' and what are 'Tatties?' Well, 'Neeps' is turnips and 'Tatties' is potatoes (both mashed).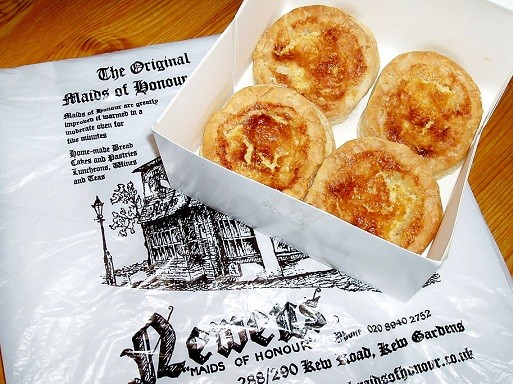 Maids of Honour tart (also known as Maids of Honour cake and Richmond Maids of Honor) is a traditional English baked tart consisting of a puff pastry shell filled with cheese curds
Maids of Honour Tart
The Maids of Honour tart is a classic English baked dish, with a filling of cheese curds surrounded by puff pastry, also flavoured with jam and almond.
Mucky dripping
Mucky dripping is gravy made from whatever is left in the roasting pan and can be spread on pretty much anything.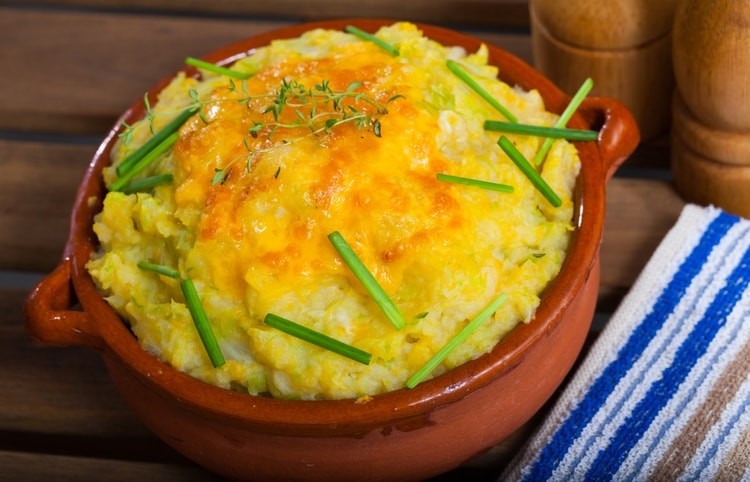 Rumbledethumps is another classic Scottish food, very similar to Bubble and Squeak, but with the addition of onion and melted cheese.
Rumbledethumps
This potato, cabbage and cheese dish from Scotland definitely doesn't taste as unusual as it sounds.
Toad In The Hole
Bring together Yorkshire pudding and bangers and mash and you have toad in the hole. No amphibians to be seen, though.
After cooking the bangers in the oven for a while, the cook adds oil to the tin, turns the heat up, then pours the batter into the tin, covering the bangers. Add a pile of mash, greens, and onion gravy, and you have a British favorite. ​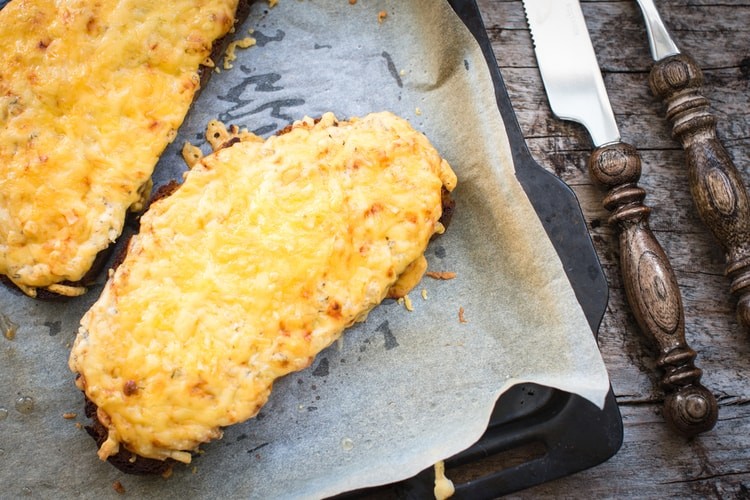 Welsh Rarebit is one of the most famous and traditional foods from Wales, but also a British delicacy that no one really knows the difference from cheese on toast
Welsh Rarebit
'Rarebit' is derived from the word 'rabbit,' but Welsh Rarebit is really just cheese on toast.
White pudding
Also a sausage, but is made using pork fat instead of blood.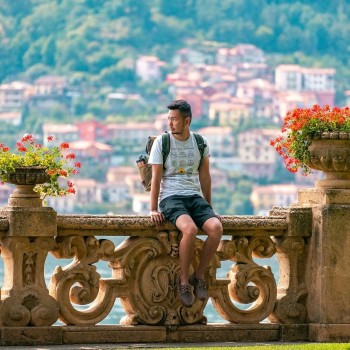 Travel
If you have the opportunity to visit Hoi An at the end of the year, these are some of the best recommendations for fun activities you can do from Peter R – a Thai travel blogger.