Beverage industry witnesses impressive growth amid Covid-19 pandemic
Beverage market in Vietnam has witnessed impressive growth and great potential for development despite the difficulties caused by the Covid-19 pandemic.
Impressive growth thanks to large space for development
According to Vietnamnet, non-alcoholic beverage producers in Vietnam have reported impressive growth thanks to the large space for development, which is the basis for both foreign and domestic players' long-term investment commitment.
In late March, Masan Consumer Holdings, a member of Masan Group, officially inaugurated a complex with the total investment capital of nearly $70 million, located in the southern province of Hau Giang. Covering an area of 10 hectares at Hau River Industrial Zone, the complex is able to put out 180 million litres of soft drinks per year in collaboration with other products such as instant noodles and rice fibre items.
Masan Consumer Holdings' plant in Hau Giang is part of its strategy to invest in and expand nationwide production systems to optimise logistics costs. Besides that, it will help the company realise the target of doubling revenues in terms of the beverage segment this year.
In 2020, the company acquired $161.7 million in revenues from the segment, up 5 per cent on-year, with the major contribution of energy drinks. Notably, its Wake-Up 247 coffee-flavoured energy drink garnered revenues of $87 million and made up 10 per cent of energy drink market share. Compact Cherry products, meanwhile, reported an increase of 81 per cent in revenues on-year, with market share of 1 per cent.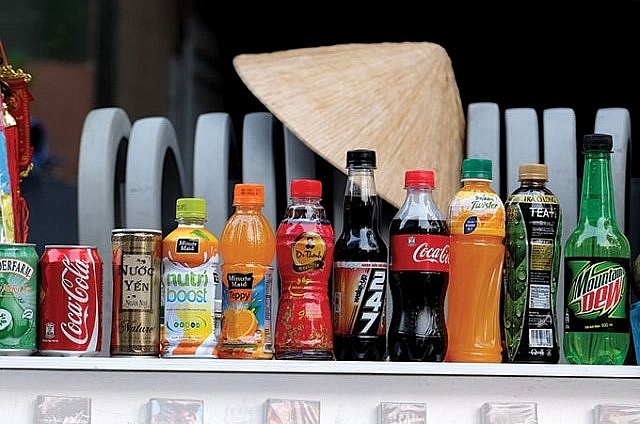 Photo: Viet Tuan
Masan Consumer's impressive growth is demonstrating the potential of the beverage market and especially soft drinks in Vietnam, with the group not yet even in the top three largest beverage producers in the country.
According to a report published by Vietnam Credit in 2020, the beverage market is dominated by Coca-Cola and PepsiCo, which take up around 64 per cent of the market share; followed by domestic players like Tan Hiep Phat Beverage Group. All have reported rocketing increases in revenue.
Suntory PepsiCo Vietnam earned $796 million in revenues in 2019, up $100 million on-year. Its success is thanks to its wide portfolio of popular brands in the soft drinks market, such as Aquafina, Tea+, Twister, Sting, Pepsi, and 7-Up.
Global soft drinks giant Coca-Cola follows with revenues of $404 million in the same period, and Tan Hiep Phat at $400 million and focusing on tea and energy drinks. Another giant from the Philippines, URC, holds fourth place with more than $304 million in sales.
TCPVN, the first international office in Vietnam for TCP Group, acquired $43.5 million from the Vietnamese market thanks to its only product here, energy drink Red Bull.
Growth in the beverage industry is forecast to maintain an annual increase of 7 per cent – a large rise compared to the average increase of 2 per cent for the likes of France or Japan, according to statistics published by the Vietnam Beer-Alcohol-Beverage Association (VBA). With the most rapid growth seen in the fast-moving consumer goods industry, the volume sales of soft drinks and carbonated soft drinks in Vietnam was estimated to likely reach 3.3 billion and 1.5 billion litres in 2020, respectively.
The VBA statistics showed that 85 per cent of the annual production and consumption of the Vietnamese beverage market come from soft drinks, instant teas, fruit juices, and energy drinks. The association expects that the output of soft drinks will reach from 8.3 billion litres to 9.2 billion litres per year.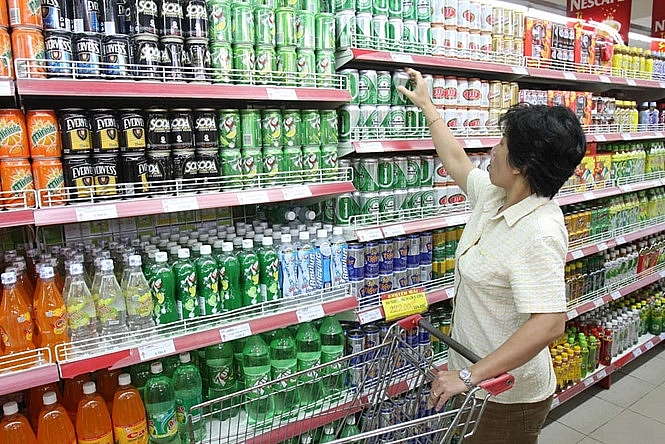 Photo: Vietnam Investment Review.
Investment ahead amid Covid-19 pandemic
Masan Consumer expects that its revenues from energy drinks will touch $217 million of the $304 million total revenue in terms of the company's beverage segment as a whole. The company sets the target to balance its revenues from the food and beverage sector at 50 per cent each by 2025.
In a meeting with former Prime Minister Nguyen Xuan Phuc in 2018, president of Coca-Cola's Bottling Investments Group Calin Dragan said that the corporation was looking for areas in Hanoi to build a fourth factory in Vietnam, while simultaneously planning to open an additional factory in Ho Chi Minh City in 2020. However, the pandemic developments seem to have put such plans on hold for now.
The project in Hanoi was set for the total investment of $300 million, which would produce both traditional and nutritious products with higher added value using local materials, while generating jobs for thousands of direct and indirect labourers and developing a distribution network. Coca-Cola Vietnam first started investment in the country with a venture in Hanoi in 1994.
In the context of pandemic impacts, many businesses in the beverage industry are taking advantage to accelerate investment in innovation from the distribution system and adjusting the proportion between traditional and modern channels; developing applications to enhance customer experience; transforming packaging design; and developing product lines to strengthen resistance and the immune system for consumers, among others.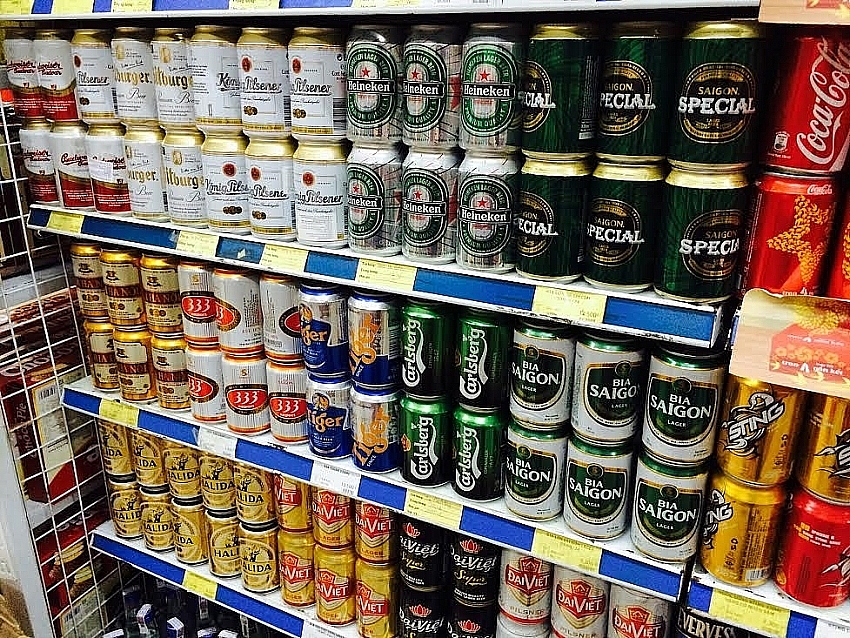 Vietnamese brewers are getting crowded out by foreign beer brands. Photo: VIR.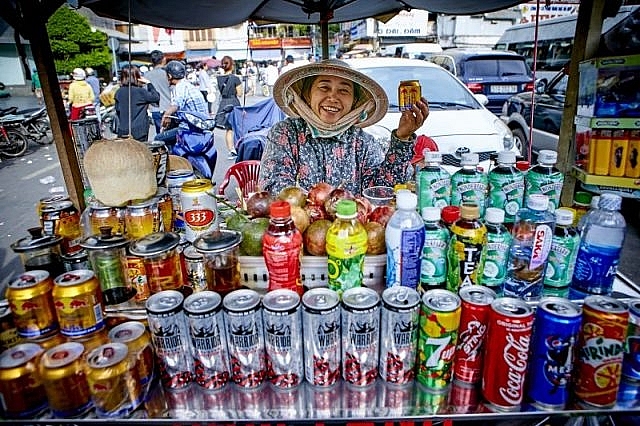 Photo: brandinside.asia.
Nguyen Dang Quang, chairman of Masan Group, said that in difficult times many food businesses are pioneering in finding solutions and new directions to be ready to overcome the pandemic, Vietnam Investment Review reported.
According to experts in the food and beverage industry, the stable macroeconomy and commitments in free trade agreements signed between Vietnam and its partners such as the European Union-Vietnam Free Trade Agreement (EVFTA) and the Comprehensive and Progressive Trans-Pacific Partnership (CPTPP) would bring export opportunities and more foreign investment. They would promote the transfer of technology and technological advancement in the industry.
Along with that, as reported by Vietnamnews, the food and beverage companies need to improve their competitiveness and increase investment in infrastructure systems and modernisation of production processes and corporate governance.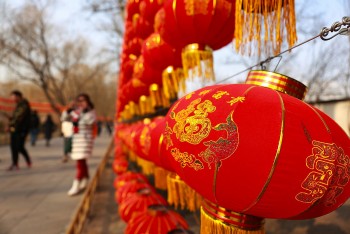 Handbook
Lunar New Year is one of the most important holidays in Asia countries and has had a long history with different traditions. Here are some interesting facts about Lunar New Year, and how to celebrate it.