Bit Best Ecosystem beta version officially launched: A Panoramic View Towards the Future
Recently, Bit Best announced the launch of its beta version of the ecosystem which amalgamates blockchain technology, cryptocurrency, and financial services, shaping the future of the digital economy in a unique way.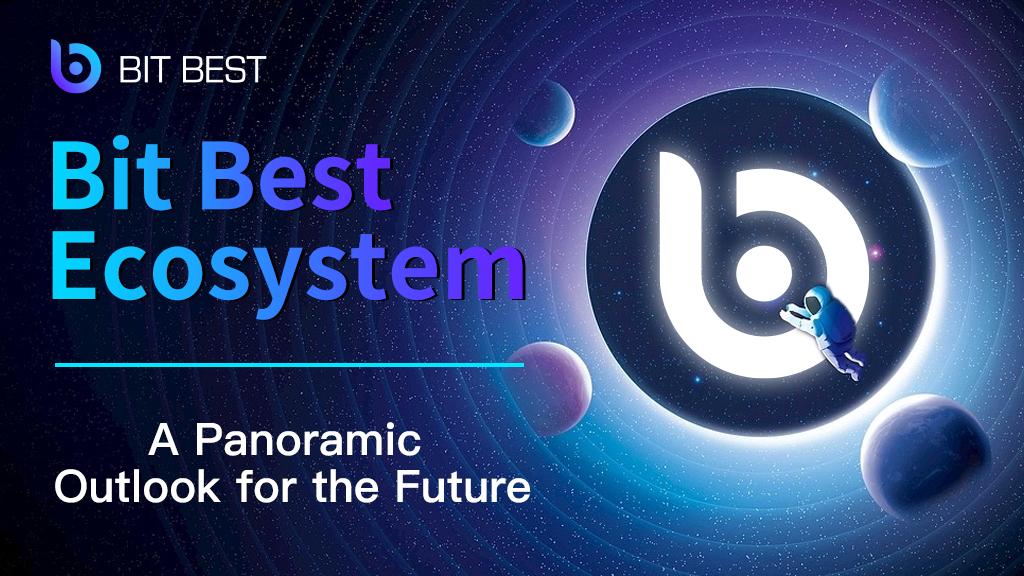 The Bit Best ecosystem encompasses a range of components and services, including Swap, Stake, LP mining, leveraged contracts, and financial management sectors. The design of these sectors is intended to offer users a one-stop digital asset management solution, simultaneously injecting vitality into the Bit Best ecosystem.
Additionally, Bit Best also unveils DAO governance, to make the decision-making process transparent, fair, and involve community members collectively. By adopting DAO governance, Bit Best aims to better listen to the community's voice and transform it into tangible actions.
Bit Best's Brand Promotion
Online, Bit Best has engaged in online marketing activities such as TwitterSpace and Binance Live to continually increase its global reach. Through token whitelisting activities, it has also attracted and retained its pioneer users.
Offline, it has continuously held and organized several meetings at its Dubai headquarters, drawing numerous institutions and investors to delve deeper into and participate in Bit Best's ecosystem and promotion. These activities have not only significantly boosted Bit Best's brand recognition but have also introduced many to a novel ecosystem.
About Bit Best's Token Economy
The BST token will soon be launched globally, gaining exposure through IEO on launchpads and token listings. This will serve as a key medium for ecosystem governance and incentive feedback. Furthermore, the project will introduce the ESPDE staking model, awarding PMT tokens based on user-provided liquidity. These initiatives aim to motivate users to participate in the Bit Best ecosystem, sharing in its growth. The dynamically balanced incentive will also become a highlight of Bit Best's ecosystem governance.
About Bit Best Mining Pool
The impending operation of the Bit Best mining pool marks a significant step in the Bit Best ecosystem. Its operation not only offers a more stable and secure environment for the Bit Best ecosystem but also affords users more participation opportunities.
About Bit Best's Regulatory Operations
Currently, the Bit Best Foundation has obtained a license for a regulatory financial fund entity. Moving forward, the Bit Best ecosystem will work towards more globally compliant trading conditions, with plans to secure a blockchain exchange license in the first quarter of 2024. Achieving regulatory compliance will further enhance the project's credibility, attracting more users to the ecosystem.
About Bit Best's Future Development and Panoramic Vision
Bit Best announced that it will continue to develop and expand its ecosystem, seeking financing from top-tier institutions to connect with more resources and support. It will also implement strategic ecosystem collaboration plans to seek broader cooperation opportunities. Moreover, the project will keep promoting global community development, allowing more individuals to participate in the ecosystem.
An ecosystem that combines innovative technology, diverse services, and a global user base is pioneering a new chapter in digital asset management. Bit Best's ecosystem, like a growing seed rooted in a firm foundation, thrives through continuous self-iteration and optimization.
The various financial sectors, like unique organisms in the ecosystem, coexist harmoniously, contributing to its diversity. DAO governance endows the ecosystem with vitality, allowing every community member to partake in its construction, governance, and share its successes.
About Bit Best
Bit Best aims to create a decentralized, equitable, and secure ecosystem that meets users' needs comprehensively. From token issuance, joint mining pools, to obtaining regulatory licenses, Bit Best is providing users with an all-encompassing digital asset management platform. As the market needs and user expectations evolve, the Bit Best ecosystem continues to grow and refine.