Book about first Vietnamese Ambassador to Laos introduced to the public
The publication of the book aims at helping Lao people know that its struggle for independence needs support from international friends, particularly Vietnam, and at encouraging the younger generation to better protect the two countries.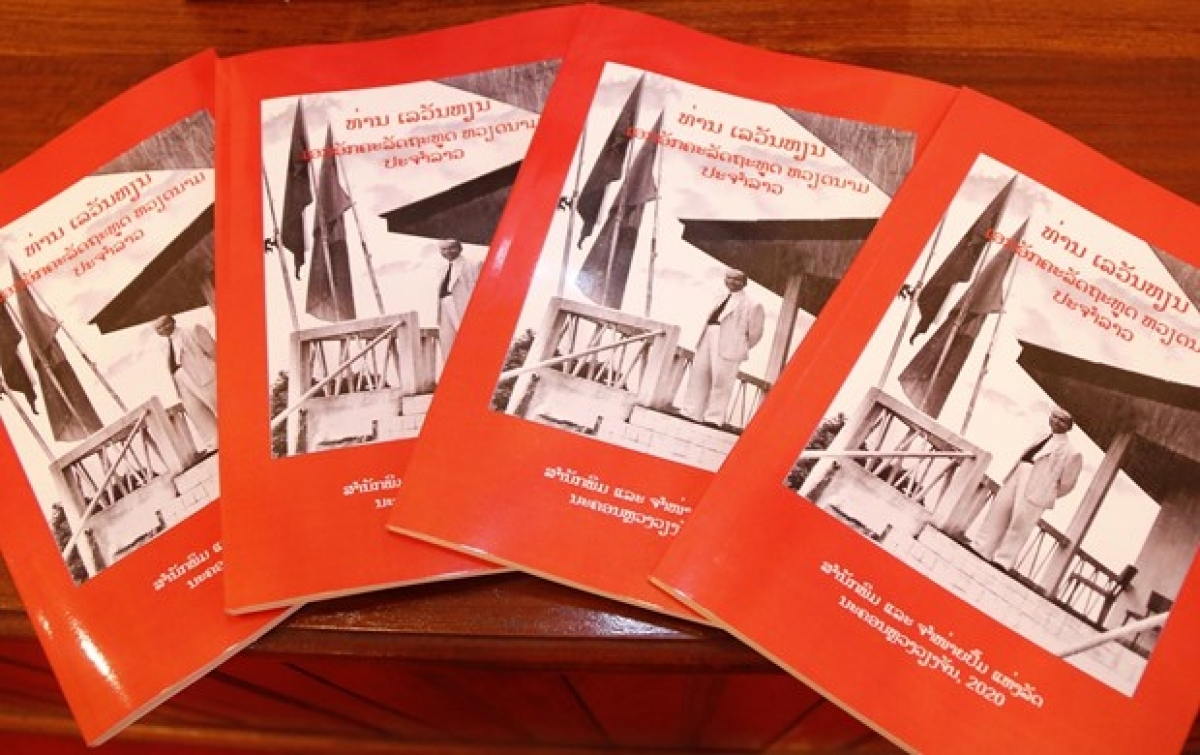 The book on Le Van Hien, the first Vietnamese Ambassador to Laos. Source: VNA
A 132-page book on Le Van Hien, the first Vietnamese Ambassador to Laos, was introduced to the public at the Kaysone Phomvihane Museum in Vientiane on December 30, reported VNA.
Recording part of the diplomat's activities in Laos in the 15 years from 1962 to 1976 something, the book contains a host of valuable materials, including Hien's private notes, some of which have never been published previously. It also has comments on the ambassador from former Lao senior leaders, highlighting his contribution to the country's revolution and to the Vietnam-Laos special relations.
Delivering a speech at the release, Singthong Singhapanya, former director of the museum, said the fact that President Ho Chi Minh assigned the veteran revolutionary and minister of finance as the first Vietnamese ambassador in Laos proves his capacity.
What the diplomat did during his term, meanwhile, proved the correctness of the decision, he added.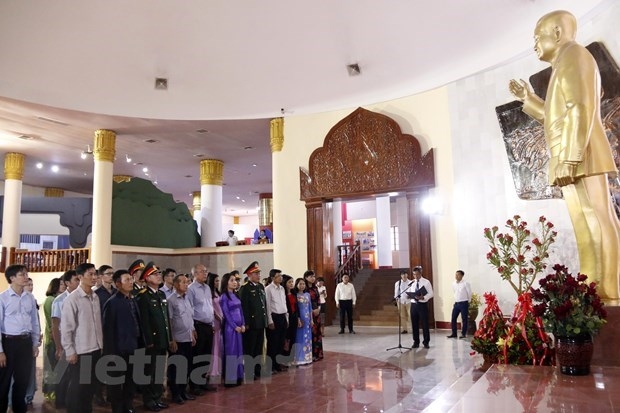 Vietnamese diplomats pay floral tribute to late Lao President Kaysone Phomvihane on December 11 on the occasion of his 100th birth anniversary (December 13, 1920-2020). Source: VNA)
Over the past 58 years, the Vietnam-Laos traditional friendship, special solidarity and comprehensive cooperation have been consolidated and developed intensively and extensively.
Trade exchange in the first nine months of the year was $750 million, a light decrease of 10 per cent on-year, and is expected to reach $1 billion by the end of 2020, especially in power purchase and transportation.
Additionally, Vietnam has provided some non-refundable aid to Laos valued at VND 930 billion (USD 40.43 million) in 2020, increasing by 30 per cent on-year. This is the third consecutive year when the entire planned budget is disbursed. Over the last 10 years, Vietnam's non-refundable aid to Laos reached VND 6.35 trillion (USD 276.1 million), putting into use 54 projects of high quality.
Vietnam now ranks third among the countries and territories investing in Laos with over 400 projects worth some USD 4.2 billion, according to the Association of Vietnamese Investors in Laos./.