Bright Outlook for Vietnam's GDP Growth
International organisations made positive assessments of the country's socio-economic situation and issued optimistic forecasts for its economic growth.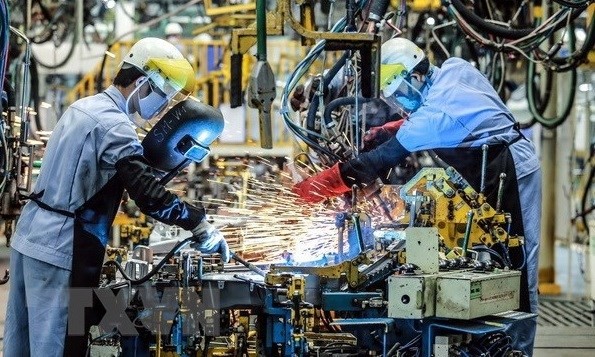 An automobile production line at a Toyota Motor Vietnam factory in the northern province of Vinh Phuc. Photo: VNA
Vietnam's GDP growth will reach 8% this year in the base-case scenario, provided that there will be no upheavals in the market but favourable external factors for the economy during the remaining months of the year, VNA reported, citing Deputy Minister of Planning and Investment Tran Quoc Phuong.
It was one of the two GDP scenarios for 2022 announced by the Ministry of Planning and Investment (MPI) at a routine government press briefing on October 1.
In the worst-case scenario, the GDP will grow at 7.5%, provided that many challenges and uncertainties are expected in the fourth quarter of this year, Phuong told reporters.
Commenting on Vietnam's economic outlook for 2023, he said there will be both challenges and opportunities, but the former are likely to outweigh the latter and be even tougher in the wake of inflationary pressure worldwide and a gloomy global economic outlook.
He noted that global inflation, particularly in major economies as well as Vietnam's key partners, is unlikely to ease over the next one or two months but certainly will linger on in 2023.
The official also voiced concern over other threats to the Vietnamese economy, emphasizing the ongoing Russia-Ukraine crisis and non-conventional risks like storms, flooding, and epidemics.
The MPI forecast the Vietnamese economy will expand around 6.5% in 2023 in a growth scenario submitted to the Government, he said.
The deputy minister also revealed that 46.7% of the total public investment has been disbursed so far this year.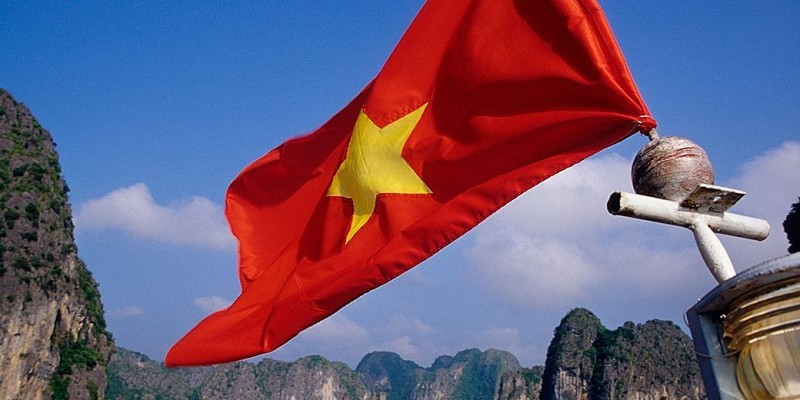 Vietnam is integrating deeply into the global economy. Photo: Citywire Asia
Meanwhile, according to Minister-Chairman of the Government Office Tran Van Son, Vietnam's GDP growth in 2022 and 2023 will be among the highest in Southeast Asia as shown in many international organizations' forecasts and assessments on the Vietnamese economic outlook.
He made this statement a routine government press briefing in Hanoi on October 1.
Moody's, the World Bank (WB), the International Monetary Fund (IMF), and the Asian Development Bank (ADB) have projected Vietnam will achieve a GDP growth of 8.5%, 7.2%, 7% and 6.5%, respectively, this year, he said.
The economy is back on track, Son said, noting that the GDP growth hit 13.6% in the third quarter of 2022 and 8.83% in the first nine months of the year, the highest since 2011.
The nine-month GRDP growth exceeded 11% in 10 localities. Hanoi and HCM City recorded a GRDP growth of 9.97% and 9.69%, respectively, during the period, according to Son.
From January to September, the agriculture, forestry and fisheries sector expanded 2.99% year-on-year; industry and construction, 9.63%; and services, 10.57%.
Vietnam has maintained a stable macro-economy with inflation well under control and CPI picking up 2.73%, he said.
Addressing the Government's teleconference with the 63 provinces and cities nationwide and the Cabinet's regular meeting for September on October 1, Prime Minister Pham Minh Chinh said despite considerable, fast, complex, and unpredictable changes in the global situation, thanks to efforts by the entire political system, people, and businesses, Vietnam has managed to obtain encouraging socio-economic results.
However, he also pointed out latent risks to macro-economic stability and inflation control; sluggish implementation of the national target programmes and public investment disbursement; high input costs for production and business activities; the shortage of medicine and medical supplies in some hospitals and localities; the complex Covid-19 situation and slow vaccination; difficulties facing certain groups of people, especially in remote and ethnic minority areas; and increasing damage caused by natural disasters.