Britain English teacher sentenced to 6 months in Vietnam for theft crimes
Adam Michael Nowicki, an English teacher in Vietnam is facing 6-month imprisonment for stealing an iPhone 11 from a Vietnamese woman.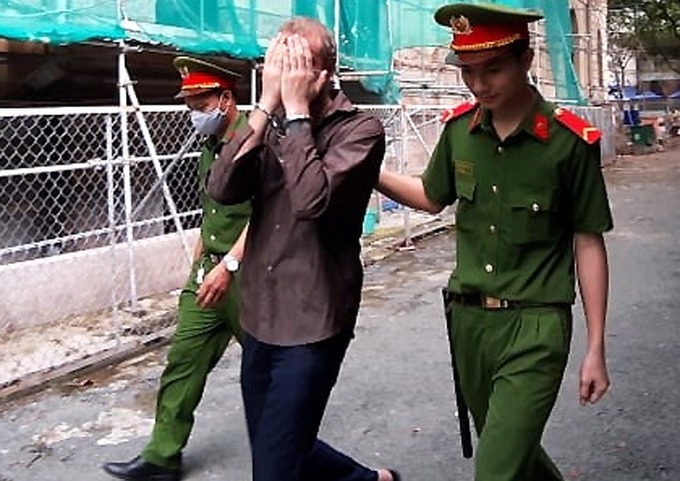 Adam Michael Nowicki will be detained for 6 months in prison (Photo: VNE)
Ho Chi Minh People's Court on Thursday handed the sentence to the 36-year-old ex-pat on a theft of property charge.
According to the verdict, Nowicki had earlier visited a spa in Bui Vien, District 1 March 8 afternoon to get the service.
Upon leaving the salon, he noticed an iPhone 11 cell phone (which worths around US$1,202) on a chair and subsequently pocketed the device which, according to VNE, belonged to a female receptionist at the facility.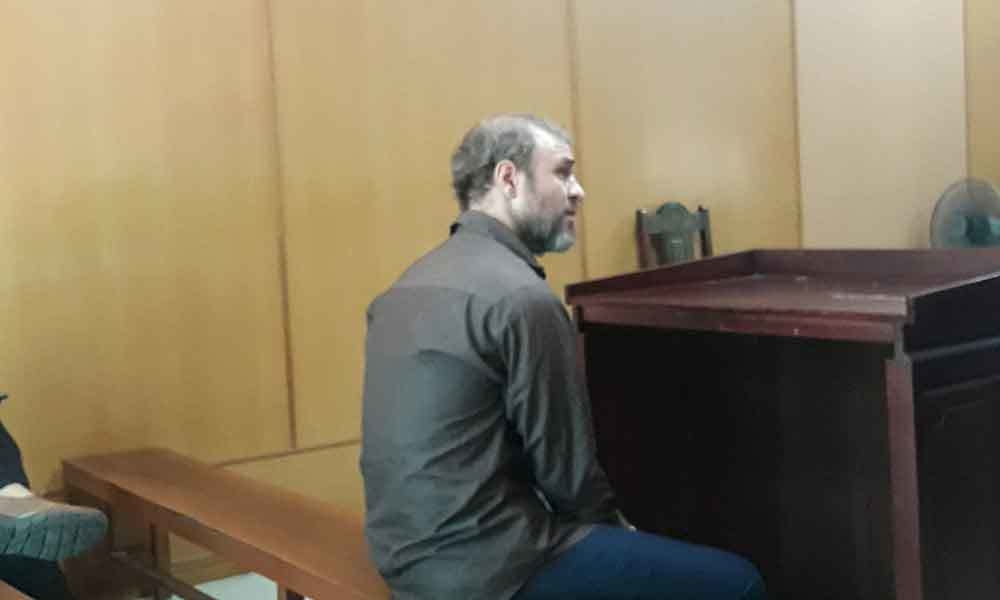 Adam Michael Nowicki. Photo: Vietnamnet
Following the receptionist's chase, Nowicki finally dropped her phone in the street.
The Britain English teacher is reportedly having a temporary off-work time due to the COVID-19 pandemic.
At the trail, the offender admitted he had been dealing with "mental issues" since age 18 and he was not "in his right mind' when he committed the crime as he was "worried, panicked and could not control himself due to his mental instability and the COVID-19 impact".
An investigation found Nowicki had held several fraud-related criminal records back in the U.K.
British teacher 'begging for meal': 'Vietnamese are too kind. No need support anymore'
"I'm really fine. Even, now I'm being offered so many jobs that I cannot take them all. Please give this help for the other needy", said John, the British teacher who 'beg for meals' amid COVID-19 outbreak in Vietnam.
Standing in front of the teacher's house, Ms. Vu Thi An (56years old) was thinking how to help him properly.
"I like to help those who are in difficult. I'm not rich. This just comes from my heart. Vietnamese people are very kind. When knowing someone is in difficult, they offer help voluntarily", said the middle-aged woman.
The darker it was, the more people came to John's house to offer help. Gifts were given to him with sincere affection.
NA reviews crime-fighting efforts

National Assembly deputies yesterday reviewed reports presented by the Supreme's People Court, the Supreme People's Procuracy and the Ministry of Public Security on crime-fighting activities, ...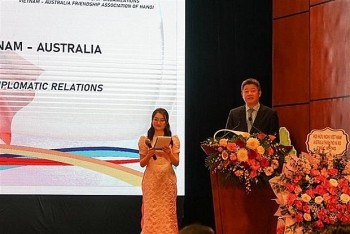 Friendship
A friendship exchange programme has been held recently in Hanoi to celebrate the 50th founding anniversary of the Vietnam-Australia diplomatic relations (February 26).