Thousands of nCoV-vulnerable prisoners released worldwide
Prisons are considered one of the most vulnerable places to COVID-19 transmission due to crowding living conditions. Thus, thousands of prisoners worldwide, whose health conditions could easily catch the virus, are sent on a six-month house arrest to stem the spread of the novel pandemic.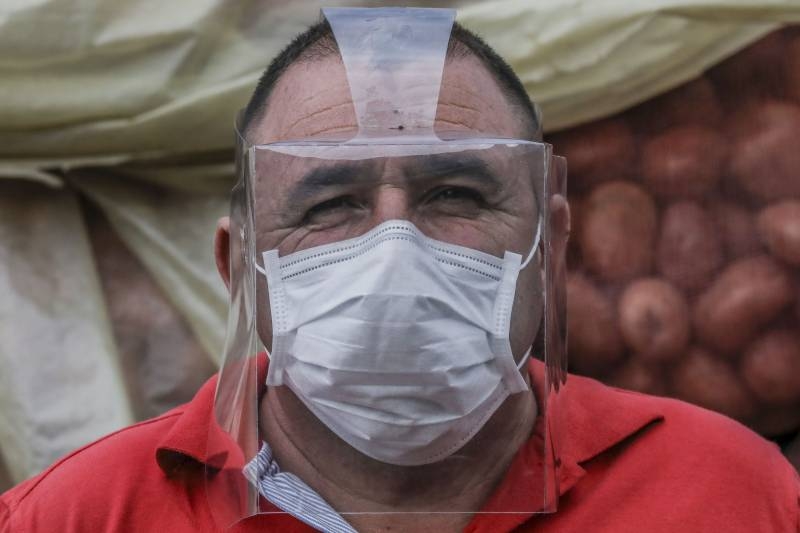 Over 4,000 prisons in Colombia will be released (Photo: 24newshd)
Thousands of prisoner released across the world
Colombia will temporarily release some 4,000 prisoners who are most vulnerable to coronavirus home for 6 months to try stemming the spread of COVID-19, while an additional number of people may be released in the coming days, Justice Minister Margarita Cabello said in a video news conference Wednesday.
The move comes on April 16, after two people recently released from a prison in the central city of Villavicencio died after contracting the coronavirus. Thirteen other prisoners, two guards and an administrator in the same institution also have confirmed coronavirus infections.
"We analyzed the projections to get to the highest number of prisoners who could benefit," Cabello said. "But I have to be realistic, no measure that I could take is going to guarantee 100% that we will avoid infection."
Living in close quarters under crowded conditions makes prison populations especially vulnerable to the spread of the sometimes deadly virus, Reuters reported.
Among prisoners to benefit are those aged over 60, those with illness or disabilities, those who have served at least 40 percent of their sentence, breastfeeding mothers and others with children under three years old, AFP quoted Justice Minister Margarita Cabello as saying.

"This is one of the measures that we are adopting" to deal with the pandemic, Cabello said, adding that the number could increase.

Prisoners who have sentences of up to five years and who have completed 40% of their sentences are also eligible for the house arrest program, according to a government decree.

After six months, the prisoners will have to return to prison to serve out their sentences. Breaking the terms of their house arrest would lead to them being re-imprisoned, the minister said.

Those convicted of sexual violence against children, war crimes, crimes against humanity, drug trafficking, money laundering, and corruption are not eligible. Neither are prisoners with pending international extradition requests.
The move comes three weeks after rioting at a prison in Bogota left 23 dead and 91 wounded.
Visits to prisoners by the public have been banned since mid-March in an effort to control COVID-19, the highly contagious respiratory illness caused by the new virus that has killed nearly 130 Colombians.
As in many countries in Latin America, Colombia's jails are massively overcrowded. The country's 132 prisons have an 81,000-inmate capacity but house more than 121,000, according to government figures.
Colombia has recorded more than 3,000 coronavirus infections, including 127 deaths. Meanwhile, the coronavirus has affected 2,088,648 people worldwide, over 134,754 victims have succumbed to the virus.
Washington state's governor on April 16 has also signed an order to release prisoners due to COVID-19 concerns.
The decision was prompted by a state Supreme Court order for Washington to address hazardous health conditions after more than a half-dozen prisoners at a minimum-security facility in Monroe tested positive for COVID-19.
The pandemic has piled pressure on criminal justice systems globally and has led to a flood of prisoner releases, with the US, Canada, and Germany joining Iran in releasing thousands of detainees.
Earlier on April 3, a total of 22,158 inmates in Indonesia have been released in a bid to reduce the risk of coronavirus transmission in overcrowded detention facilities, according to aa.com.
Indonesian inmates walk out a prison door after they were released due to concerns of the spread of COVID-19 in Lhoknga, near Banda Aceh in Indonesia on April 6, 2020 (Photo: AFP)
Iran had also temporarily released more than 54,000 prisoners at the beginning of March to combat the spread of the new coronavirus disease in crowded jails, according to BBC.
According to France24, Germany's most populous state, North-Rhine Westphalia, announced on Wednesday it would release 1,000 prisoners who are close to the end of their sentences, with sex offenders and violent inmates excluded from the list.
The aim is to free up cells so that quarantined areas can be set up for inmates that contract the disease, with many expected to do so given the tight confinement in any prison facility and the ease with which the virus spreads.
In Canada, 1,000 inmates in the state of Ontario were released last week, and lawyers are working with prosecutors to free many more from provincial jails by accelerating bail hearings, among other steps.
The US state of New Jersey plans to temporarily release around 1,000 low-risk inmates, and New York City's Board of Corrections, an independent oversight body, has called on the mayor to release around 2,000.
Similar steps are being taken in Britain, Poland.
The United Nations (UN) also recommended countries to protect people in detention from the COVID-19 pandemic by releasing vulnerable prisoners.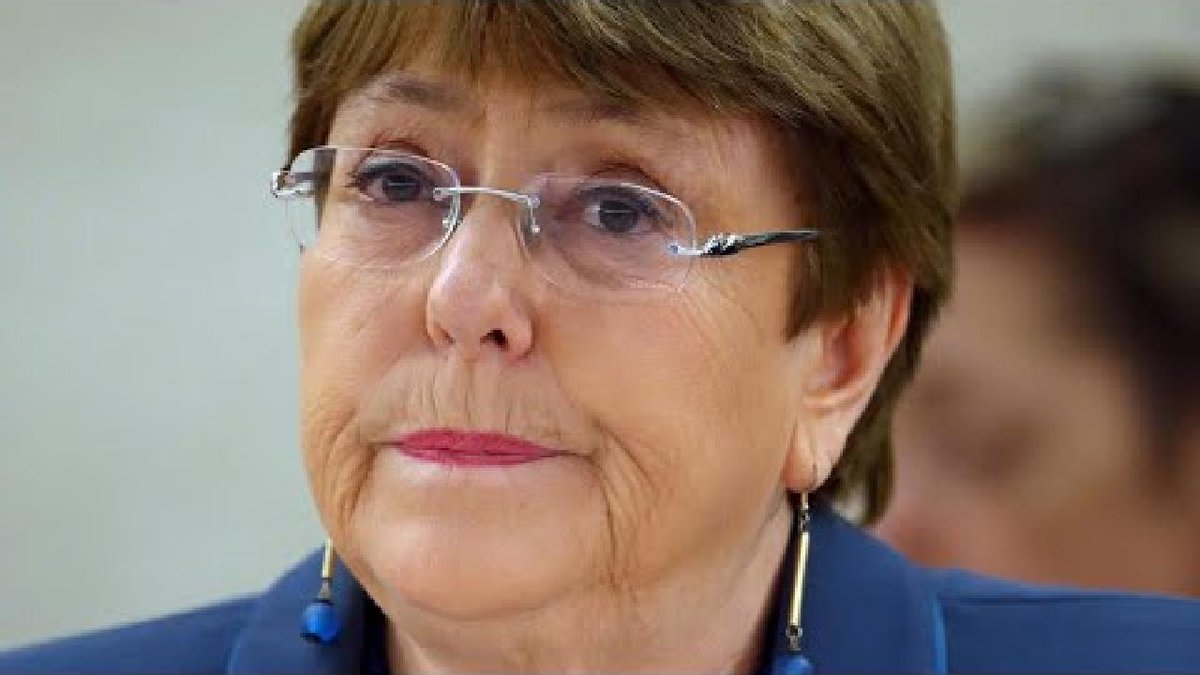 Michelle Bachelet urges countries to send vulnerable prisoners home to contain COVID-19 (Photo: France24)
"Authorities should examine ways to release those particularly vulnerable to COVID-19, among them older detainees and those who are sick, as well as low-risk offenders", UN High Commissioner for Human Rights Michelle Bachelet said on March 25, France24 quoted.
Bachelet pointed out that detention facilities in many countries are severely overcrowded, making detainees and staff particularly vulnerable to catching the deadly new coronavirus.
Bachelet recognized that governments are currently facing huge demands on resources, but urged them "not to forget those behind bars or those confined in places such as closed mental health facilities, nursing homes, and orphanages".
"The consequences of neglecting them are potentially catastrophic," she warned.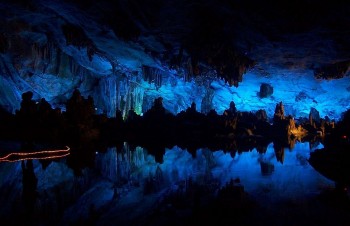 Travel
Caves are the creation of nature, charming any tourists with their mysterious and an air of danger, waiting for humans to explore the deepest secrets inside them. Take a look at these magnificent and beautiful caves around the world that you must visit once in your lifetime.
Viet's Home
According to the AFC official statement, Vietnam striker Nguyen Tien Linh won the AFC International Player of the Week after receiving the most votes out of the remaining nine players.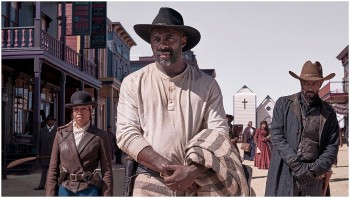 Handbook
November is coming close, and the cold outside makes us want to curl up inside our warm blanket and bing watch our favorite movies or shows. Here is the list of what is coming on Netflix in November, and some of the most expected Netflix originals for you to enjoy.