Canadian Writer: "Tra Da" is A Vietnam's Unsung Hero
Loving Vietnam's most common beverage, "tra da" - iced green tea, Canadian writer Matthew Mike believes this drink has a superpower.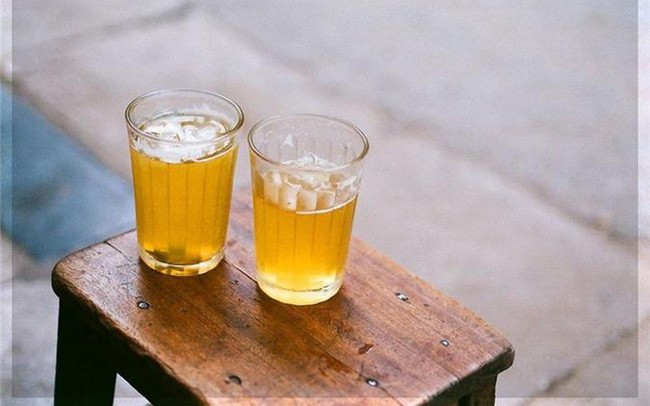 Photo: Lazada
Expat writer Matthew Mike in his article called "Trà Đá: Vietnam's Most Thirst-Quenching Drink and Unsung Hero" on the culturetrip.com called out what he noticed the drink that accompanied in just about every meal in Vietnam.
To express his love to Vietnamese iced tea, he explained the pronounce, benefits and different ways he likes to enjoy this refreshing drink.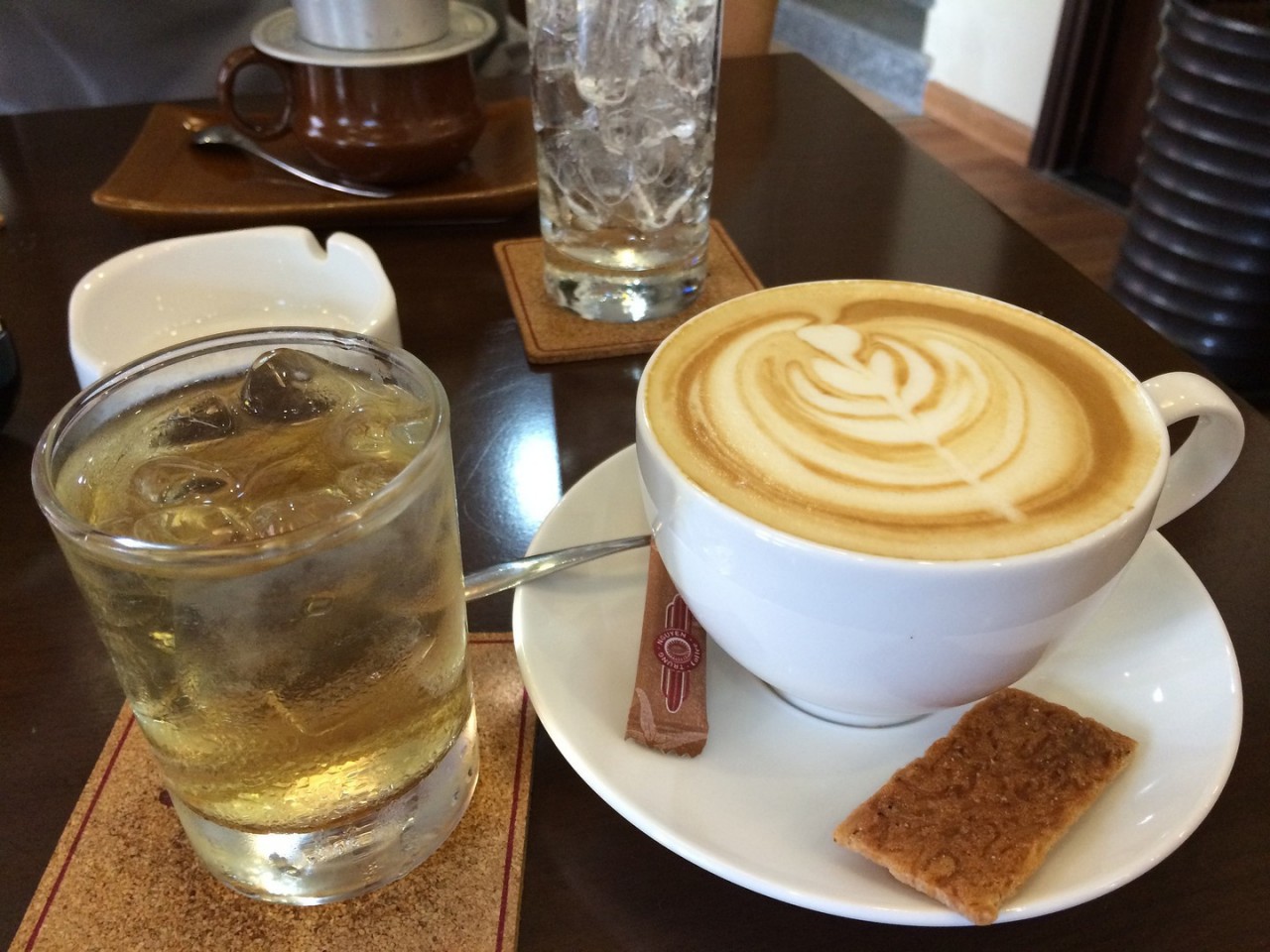 Photo: Tun Tun Win/Flickr
Matthew showcased his knowledge on some of the most common Vietnamese drinks like iced coffee or sugarcane juice and then made comparison to iced tea. He wrote: "Vietnamese iced coffee is flashier and packs a stronger caffeine punch, but trà đá is just as much a part of daily life here. For starters, tra da isn't your normal iced tea. When Westerners think of iced tea, they imagine blistering hot summer afternoons and a cool, sweet drink — one that's thick with sugar. Iced tea in Vietnam, however, is more diluted and bitter, but not in a bad way. Just because trà đá doesn't give us cravings like coffee or sugarcane juice (nước mía) doesn't mean it's not the perfect Vietnamese drink,"
Going deeper in the history of how iced tea became a popular drink in Southern Vietnam, the Canadian writer explained: "When refrigerators proliferated in the latter half of the 20th century and giant blocks of ice began selling for cheap, tra da became the frugal drink of choice in southern Vietnam. It was especially popular in Saigon, where the temperatures rarely dip below 20°C (68°F)."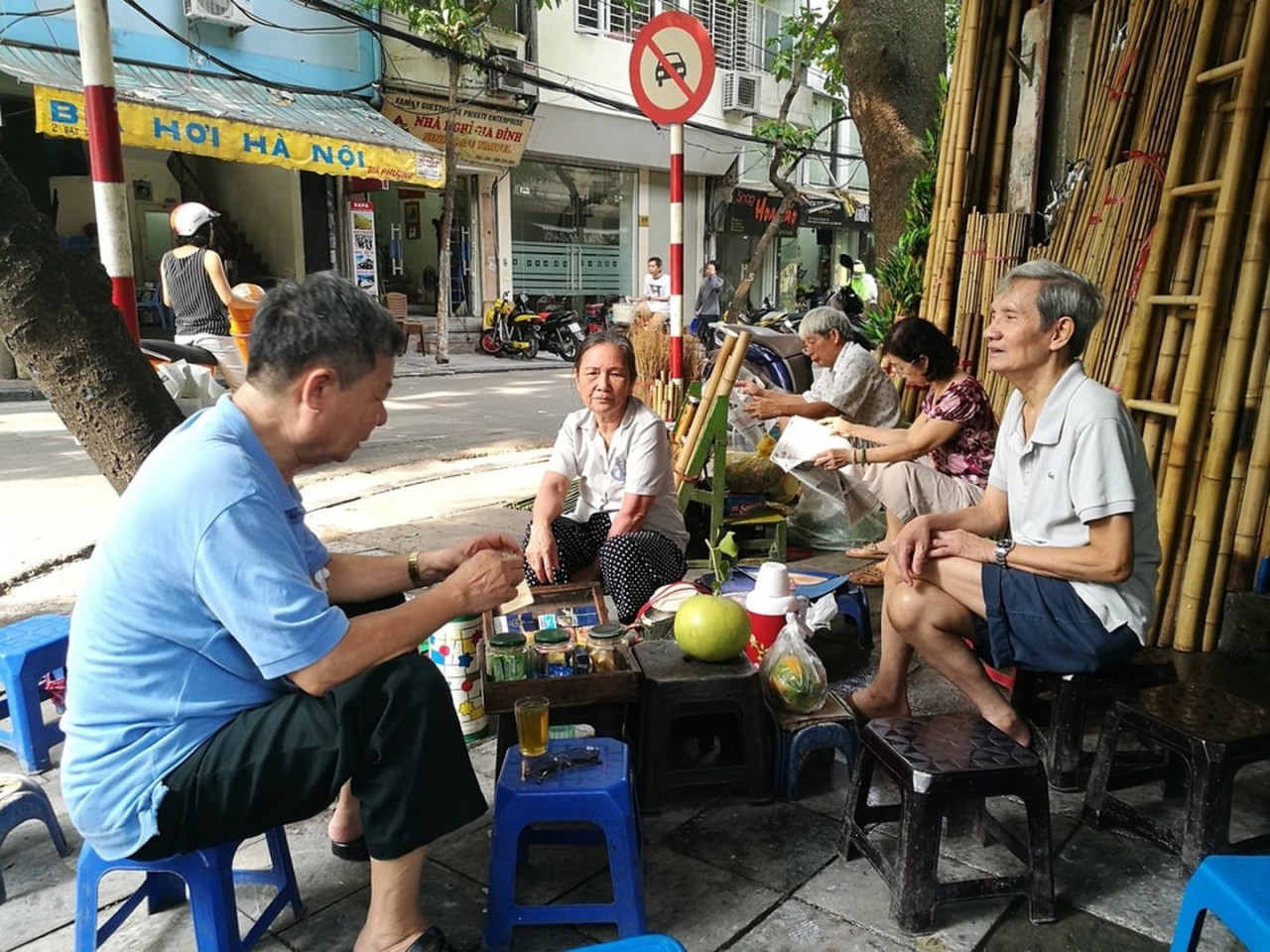 Street side tea and good company. Photo: Asia Images/Shutterstock
He also pointed out the way many people in Northern Vietnam like their tea: warm, not iced. Having lived mostly in Ho Chi Minh city, this observant expat picked up the differences between people in different parts of Vietnam thanks to traveling and communicating with the locals.
The pictures of his meals in Vietnam also added an interesting touch that shows how iced tea appears to foreigners.
A lot of restaurants and cafes serve this drink free of charge, but if you do need to pay, it's rarely more than VND 5,000 ($0.22 USD).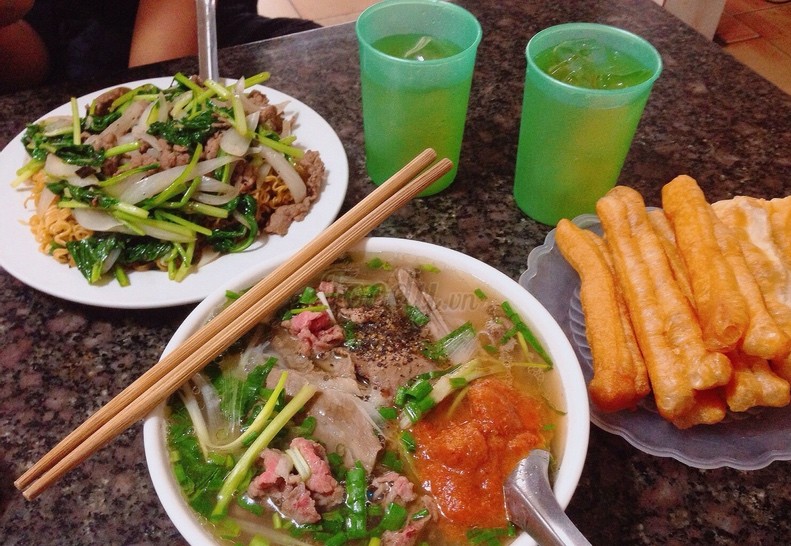 Tra da is served for free at most restaurants in Vietnam as a complimentary drink. Photo: Foody
Matthew believed that: "Even as more and more students switch to bubble milk tea, trà đá will never go out of style, because it's usually the cheapest drink on the menu."
Travelers will not only love tra da for its affordability but also its sustainability. The Canadian writer called it tra da's superpower because for each glass mug of iced tea you order, one less plastic container will be used.
The list of superpower that tra da holds goes on. Matthew encourages people to switch from having their coffee for breakfast or having beers for lunch to drinking iced tea,
"The little cup of relief sitting in a puddle of condensation, he said, waiting for you to make a healthy choice. It's there to keep you hydrated — always ready to step in and be the hero."