The Belarusian who sells cakes on Saigon sidewalk: "I haven't met any bad Vietnamese"
Though speak no English nor Vietnam, the lady named Irina has sold cakes in many different sites in Saigon center over the past months.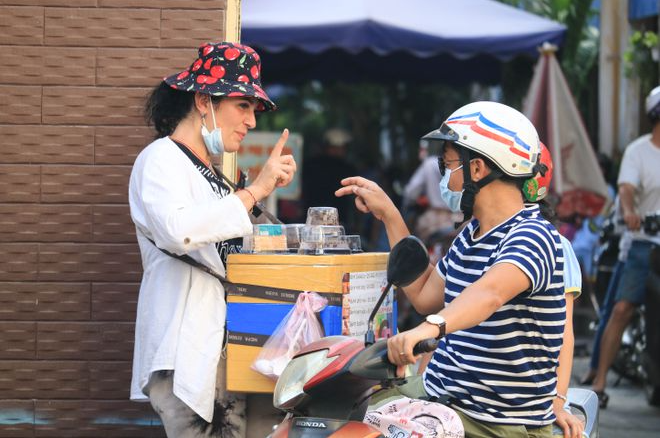 Photo: Thanh Nien
While visiting Tan Dinh market, the group of reporters accidentally ran into a foreign lady wearing a bucket hat, dress decently, walking with a styrofoam box full of cake. She brightly smiled, tried to sell her cakes with body language. As reporters asked surrounding people, it turned out that the lady has been selling cakes here for several months, so everyone knows her.
The lady's name is Irina Khmilnikova, 47 years old, a Belarusian, who speaks only Belarusian and Russian.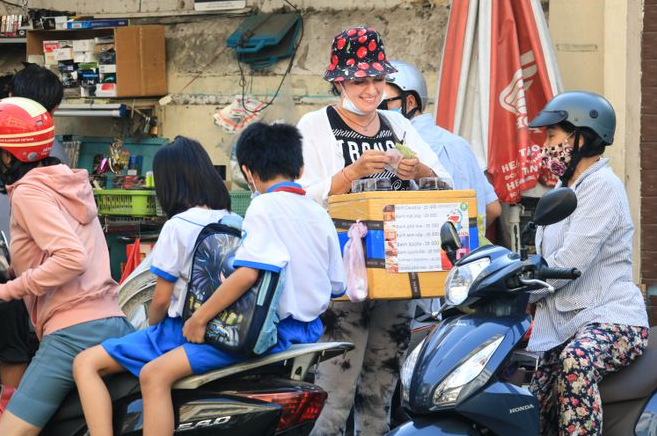 Photo: Thanh Nien
A Western lady sells cake on Saigon sidewalk
The language barrier is Irina's biggest difficulty. She can only speak Belarusian, and very little English and Vietnamese. "For not owning any motorbike, I walk slowly on the street to sell cakes. In the morning I sell the cake in Tan Dinh market, then move to schools and parks in the afternoon. I and some of my friends started selling cakes for nearly a year now. The cakes quality is very important to us", she said.
Irina Khmilnikova went to Vietnam in 2019 for a tourism trip. Then in February 2020, she came back looking for a job. "I worked in tourism, selling travel tours to Russian visitors. However, the pandemic washed away everything," she said sadly.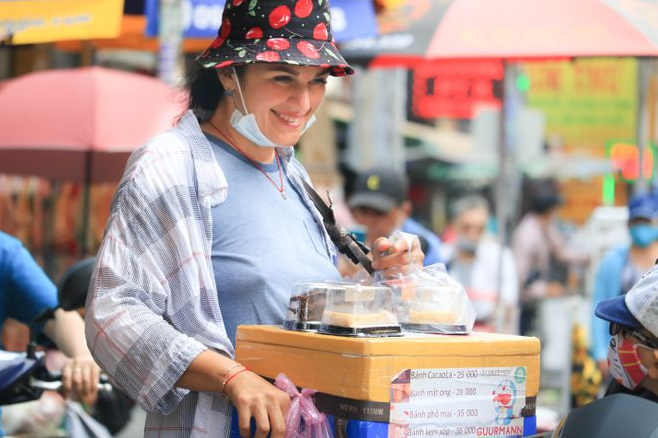 Photo: Thanh Nien
Not many people know that this lady had a family with 2 sons in Vitebsk (Belarus). Both of her sons are grown-ups. Living in Vietnam, she started selling sweet cakes with a Russian friend. They founded GUURMANN, a company that gives jobs to Russian, Belarusian, and Ukrainian. "We all are tourists or staff in the tourism sector, some even have their children studying here," she shared.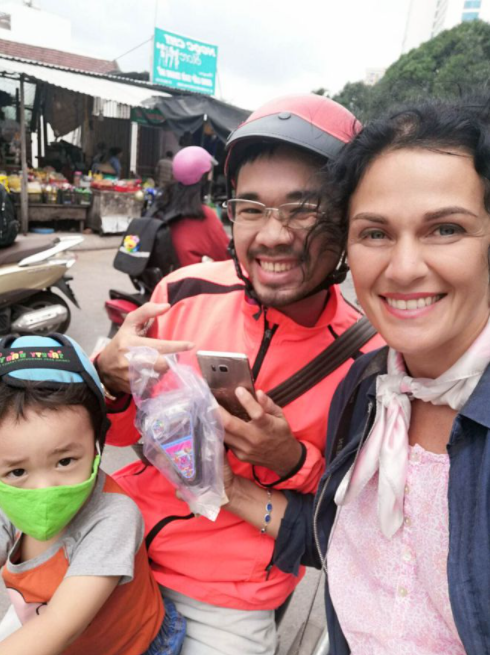 Photo: Thanh Nien
"I love everything belonging to Vietnam"
Ms. Irina Khmilnikova told the reporters about her journey through many parts of the world. She traveled to Chile, explored Egypt, visited Thailand, Israel, Ukraine, and Russia. Yet when she arrived in Vietnam, this lady immediately "fell in love" with this country.
After a week walking around the streets of Saigon selling cakes, she often spends Sundays exploring and getting acquainted with the local culture. Because of her love for Vietnam as well as her curiosity about culture and history, she often goes to hospitals, churches, museums, zoos, or parks. Since then, Irina has deeper understanding and affection for the beauty, the country, and people of Vietnam. "I really want to learn Vietnamese to know more stories here. All Vietnamese uncles, grandparents, children, brothers, and sisters are really friendly, hospitable, and compassionate. It is just so great. And it is their feelings for me that motivated me to learn Vietnamese", Irina shared.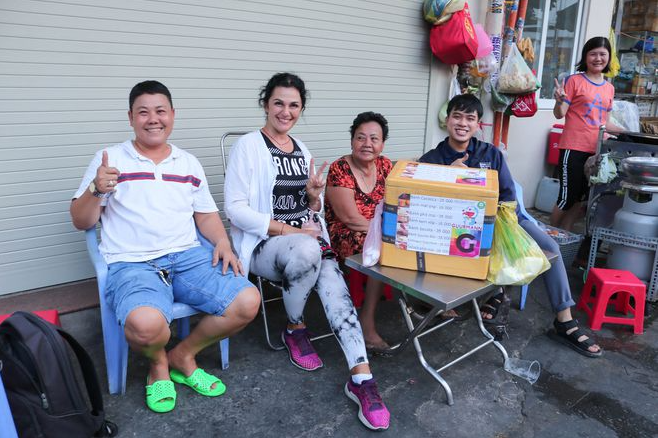 Photo: Thanh Nien
Irina loves pho, Vietnamese coffee, even the "karaoke culture". She also applause the optimism of the Vietnamese people in addressing and solving problems, the way to teach their children, and the traditional relationships in the family. Irina added: "Maybe I don't need to list any more, I love everything. I feel like I'm part of this place, and to be honest and I have never met any bad Vietnamese before!".
"I can't imagine what my life would have been if I am not living here", she added, sharing that she would "invite" her sons to live in Vietnam in the coming time. "It is my home now", said the lady.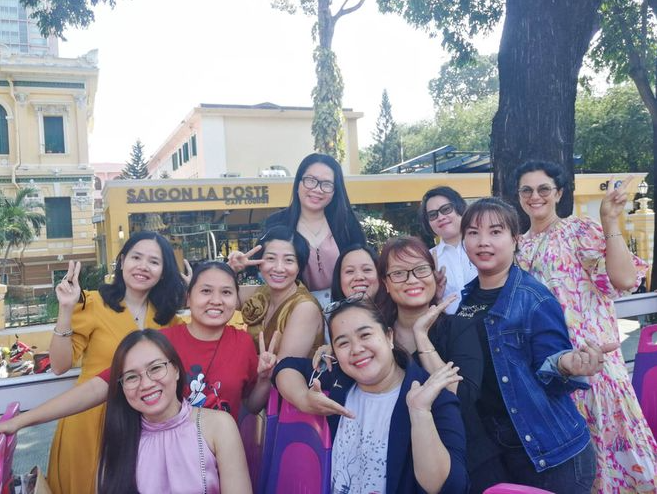 Photo: Thanh Nien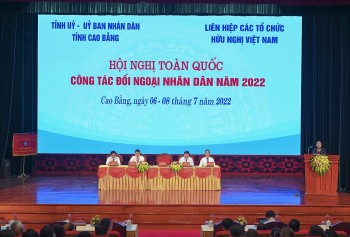 Friendship
During the event, many important issues will be discussed, and constructive suggestions and solutions will be provided to promote more effective people-to-people diplomacy operations.