Cao Bang province: 1500 people to receive free health check-up this month
In July, the Good Samaritan Medical and Dental Ministries (GSMDM) (USA) will conduct humanitarian medical examination for 1,500 poor people in Cao Bang province.
GSMDM doctor give health advice to people in Ha Quang district (2018).
The medical examination program will take place from July 8-18 in the districts of Nguyen Binh, Quang Uyen, Trung Khanh, Hoa An, Thach An, Tra Linh and Cao Bang city.
Besides, GSMDM will also coordinate with the Department of Education and Training of Cao Bang province to award 526 gifts for preschool and primary schools students.
GSMDM is a non-governmental organization established by a group of Vietnamese Americans. They came to Vietnam for the first time in summer 2000, providing medical examination to over 1000 people in Mekong Delta.
In 2004, GSMDM started voluntary activities in Cao Bang province. Since then, every year, the organization has regularly carried out medical examination and treatment for people, giving gifts to disadvantaged children in the province.
VNF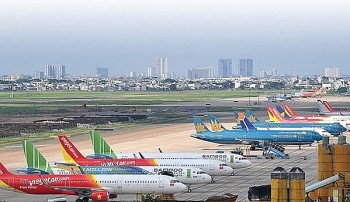 National
Vietnam News Today (Feb. 9): Vietnamese Prime Minister starts official visit to Singapore; Vietnam among destinations for best slow travel holidays in 2023; Vietnamese aviation market predicted to fully recover by year-end; Vietnam weathers crisis to record robust growth thanks to digital boom.