China becomes biggest foreign investor in Vietnam
Chinese investment has generated jobs and brought capital, but it may also bring about environmental risks and cause problems in foreign worker management, experts say.
The Q1 report about Vietnam's macroeconomy released by VEPR (the Vietnam Institute for Economic and Policy Research) shows that implemented FDI capital increased by 7.52 percent compared with the same period last year, while registered FDI capital was $3.82 billion. Additional investment capital increased by $1.3 billion.
China is the biggest foreign investor in Vietnam
VEPR said that China had become the biggest foreign investor in Vietnam with $723.2 million capital poured into Vietnam in Q1. It was followed by Singapore with $690.8 million, South Korea $547.3 million and Hong Kong $456.4 million.
Nguyen Xuan Thanh from Fulbright University said that the US-China trade war and the economic recession prompted China to boost investment in Vietnam.
In Q4 2018, China's economy grew by 6.4 percent in comparison with the same period last year. The lowest rate in 10 years in Q4 forced China's GDP growth rate in the entire year down to 6.6 percent, the lowest in the last 28 years.
VEPR commented that the trade war may lead to a GDP growth rate decrease to 6.3 percent in 2019.
Chinese enterprises are hurrying to seek new opportunities in other markets, including Vietnam, where the economy has high level of openness and membership in many FTAs.
Besides CPTPP, Chinese investors are putting high hopes on the EVFTA between the EU and Vietnam, which is awaiting approval. If the FTA takes effect, a large EU market with 28 member countries will open for goods from Vietnam.
Pham The Anh, VEPR's chief economist, stressed that China now is not only the biggest trade partner but also the biggest investment partner.
China, like other foreign investors, will bring capital and generate jobs. However, Anh warned that the massive investments from the neighbor may also bring environmental risks and cause problems in labor management. Moreover, the presence of Chinese enterprises will also be a threat to Vietnamese enterprises.
"If Vietnamese enterprises cannot do well, the benefits offered by FTAs will fall into the hands of the Chinese," Anh said.
Nguyen Mai, an expert on FDI, said Vietnam should learn lessons from low-quality Chinese-invested projects, which caused pollution and used outdated technology. However, he still believes that Vietnam needs to exploit investment capital from China.
As of March 20, foreign investors had registered $10.8 billion in new and additional capital and capital for buying shares of domestic firms, up 86.2 percent year-on-year, according to Vietnam News Agency.
VNF ( Vietnamnet )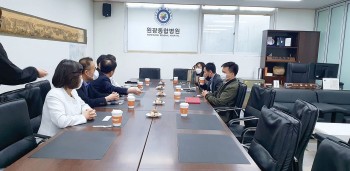 Overseas Vietnamese
A meeting was organized at the Wonkwang Hospital on the provision of medical support for the Vietnamese community in Korea in accordance with the signed cooperation agreement.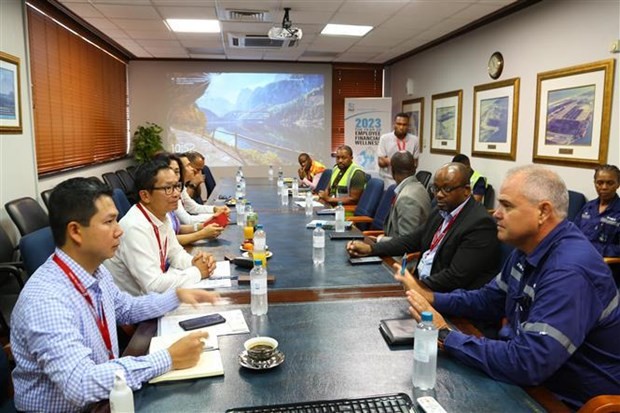 Travel
South Africa has made it easier for Vietnamese tourists to obtain a visa to its destinations by offering guests a greatly reduced processing time of just five days.
March 31, 2023 | 14:12