China- India skirmish spills over into trade front
India's government is considering accelerating the imposition of trade and investment restrictions, on Chinese business and goods and Huawei appears to be the target, according to Nikkei Asian Review.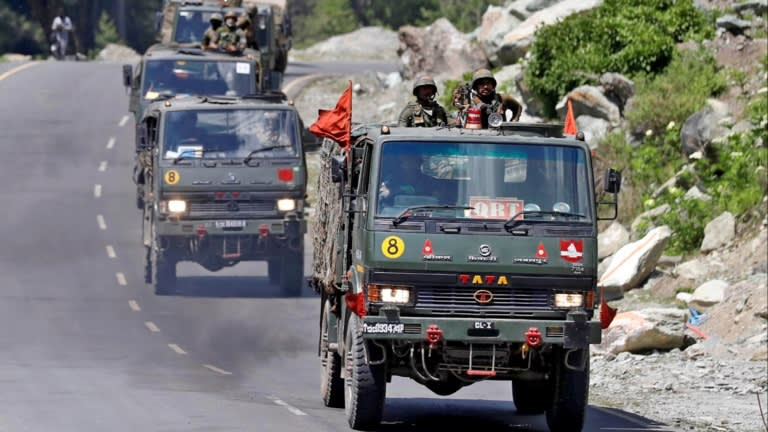 Vehicles carried India troops to the Ladakh area. Photo: Reuters
Measures include a directive against the use of telecommunications equipment from Huawei Technologies and other Chinese suppliers. China's auto sector is also being targeted.
After the first deadly clashbetween the two Asian giants in 45 years, India's Prime Minister Narendra Modi can ill afford to look weak in front of China. But shutting out Chinese investment risks hurting India's already weak economy.
According to Harsh Pant, an expert of the Indian think tank Observer Research Foundation said judged India can not completely exclude Chinese businesses from its industries as China has played one of the top trading partners of India. In 2018, Chinese products accounted for 14% of the total import turnover in India.
These developments are pertaining to a standoff in the Himalayan border region that began in early May between Indian and Chinese troops. A pushback in trade and investment will weigh on an already suffering Indian economy, especially in the manufacturing sectors which cannot operate without access to Chinese-made products and likely stem flow into the nation's currency.
The Indian economy is at the brink of crisis stemming from the coronavirus pandemic. The International Monetary Fund (IMF) has recently downgraded forecasts for India's economic growth for 2020 to negative 4.5%, marking the possibility of the worst slump since the oil crisis of the late 1970s.
Less dependence on China, seeking for potential suppliers
As India pulls all stops to reduce economic dependence on China, the government is drawing up a list of countries that can act as suppliers of critical components that India does not have the capability to manufacture on its own currency, Times Now News reported.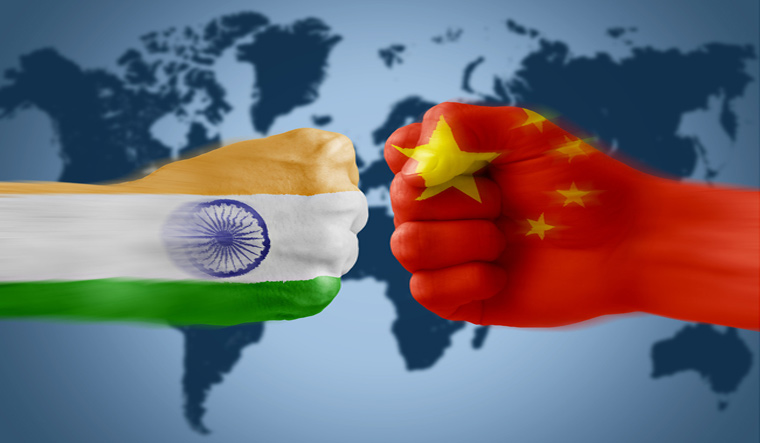 Illustrative photo.
The Department of Industry and Promotion of International Trade (DPIIT) is working to draw up a list of low-quality imports from China to be substituted with imports from other countries or manufactured locally, reports said. Once the list is ready, India will reach out to the countries and work out ways to improve its access to the Indian market.
The government realizes that dependence on cheap Chinese imports cannot be done away with overnight and is, therefore, looking at alternative markets such as South Korea, Japan, Taiwan for imports of certain products. There is a calibrated approach to replace Chinese imports with those from other markets while India ramps up its manufacturing capabilities. However, the price factor is a matter of concern.
This is part of the government's broader efforts to scrutinize its Free Trade Agreements (FTAs) with countries that have such pacts with both India and China. The government decided to relook at the trade pacts after it was brought to its notice that China is misusing these to access Indian markets and inversion of Indian duties.
FTAs such as the South Asian Free Trade Area (SAFTA), ASEAN, bilateral pacts with Japan, Singapore, will be under the government's scanner to check for loopholes that make it easier for Chinese imports to reach India without following the due duty structure. India believes that China is routing its goods to the Indian markets by making use of these agreements.
The government is also reviewing the Asia Pacific Agreement (APA), which directly links India and China, South Korea, Bangladesh, Laos, and Sri Lanka. This move will allow India to ensure that cheap Chinese products are not allowed to flood Indian markets.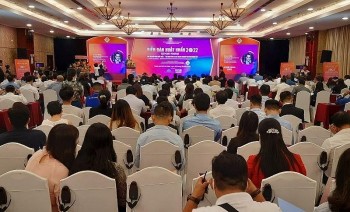 Focus
Vietnam News Today (Dec. 9): Vietnam - Singapore innovation centre helps firms transform production; HCM City among most searched destinations by travelers; Vietnamese digital technology industry's revenue estimated at 148 billion USD in 2022; Two Vietnamese films up for consideration at Oscars.