Cluster bomb in rubber plantation safely destroyed in Quang Tri
A mobile disposal team of RENEW-NPA on September 12, conducted a demolition task to destroy in place a cluster bomb uncovered in a rubber plantation in Nam Cuong Village, Vinh Nam Commune, Vinh Linh District, Quang Tri Province.
The mobile disposal team of RENEW-NPA prepares to destroy a cluster bomb. Source: RENEW-NPA
In order to follow up the findings of Non-Technical Survey team, in June 2019, RENEW-NPA deployed Technical Survey teams in Vinh Nam Commune to define the contamination areas for full clearance. Since then, the teams have surveyed 2.7 million square meters of land, found and safely destroyed 304 items of unexploded ordnance, including 198 cluster bombs.
55-year-old grandmother Thai Thi Den, who has lived in Nam Cuong Village since 1985, expressed her relief when the RENEW-NPA teams came to work for the safety of the villagers.
The Survey & Clearance Program of RENEW-NPA is funded by the US Department of State and DFID, the UK Department for International Development.
Project RENEW was established in 2001 as a joint effort between the government of Quang Tri Province and interested INGOs to "restore the environment and neutralize the effects of the war" – with the main focus on unexploded ordinance.
Norwegian People's Aid (NPA) is one of the leading organizations worldwide in humanitarian disarmament. NPA has worked in Vietnam since 2008 following the signing of an MOU with the government of Quang Tri People's Committee to support the development of Project RENEW's Explosive Ordnance Disposal (EOD) capacity. NPA's operational footprint now covers all of Quang Tri and Thua Thien Hue Provinces, with an increase of assets to four Battle Area Clearance teams, one Non-Technical Survey team, four EOD teams, and 25 Technical Survey teams./.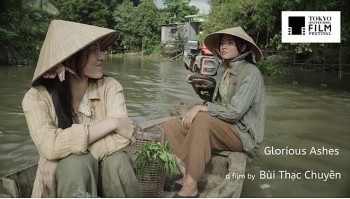 Multimedia
The 35th Tokyo International Film Festival (TIFF) recently announced its line-up with 15 international competition titles including its first from Vietnam - Bui Thac Chuyen's Glorious Ashes.