COVID-19 Updates (Dec. 22): New Year countdown party 2021 to be held virtually in Hochiminh City
HCM City's annual countdown music party to welcome the New Year will be held virtually on December 31 due to the COVID-19 pandemic prevention work.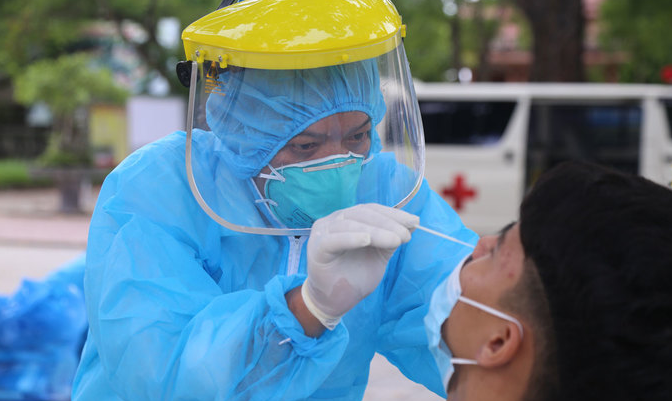 Another imported COVID-19 case reported. (Photo: VN Express)
Another imported COVID-19 case reported
Vietnam recorded an imported case of COVID-19 over the last 24 hours, the National Steering Committee for COVID-19 Prevention and Control said on December 21 evening. The new case is a 37-year-old sailor who was quarantined upon his arrival at Nha Trang Port, the central coastal province of Khanh Hoa on December 9. This brought the national tally of COVID-19 to 1,414, the committee reported.
Vietnam has so far successfully treated 1,269 COVID-19 patients and kept the fatalities at 35. Among the patients still under treatment, nine have tested negative for SARS-CoV-2 virus once, seven twice, and four thrice.
A total of 17,616 people who had close contact with COVID-19 patients or arrived from pandemic-hit areas are being quarantined nationwide, with 196 at hospitals, 16,302 at State-designated facilities, and 1,118 at home or their accommodations.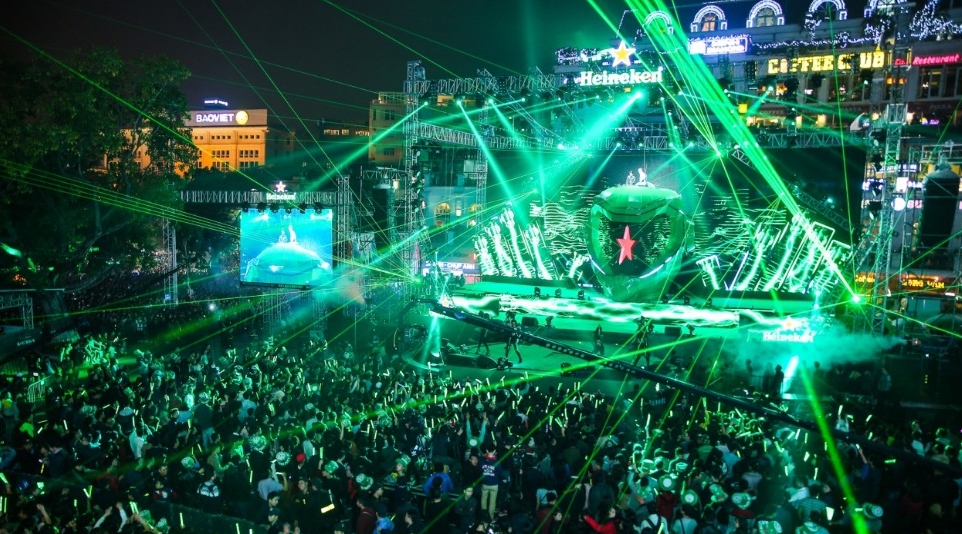 Ho Chi Minh City: New Year countdown party 2021 to be held virtually. (Photo: Vietnammoi)
Ho Chi Minh City: New Year countdown party 2021 to be held virtually
The Virtual Countdown Lights 2021, with the theme "Thanh Am Hoan My — The Sound of Utopia", will send a message about a bright future and use music as a bridge to bring happiness to audiences. The event will include top singers and bands from different music genres.
The artists will perform on a virtual 3D stage before a background of Nguyen Hue Pedestrian Street, created by Extended Reality (XR) technologies. XR has been used in music shows of international stars like music band BTS from the Republic of Korea and American singer Katy Perry. The event will begin live-streaming at 9:30 pm on the Facebook page and YouTube channel of Billboard Vietnam, and streaming platforms FPT Play and POPs. It will also be broadcast on HCM City Television's channel HTV3 from 10 pm.
The Countdown Lights music party was first held at Nguyen Hue Pedestrian Street in District 1 four years ago. The event has attracted many people from HCM City and neighboring provinces, including more than 70,000 visitors last year, according to Vietnam Plus.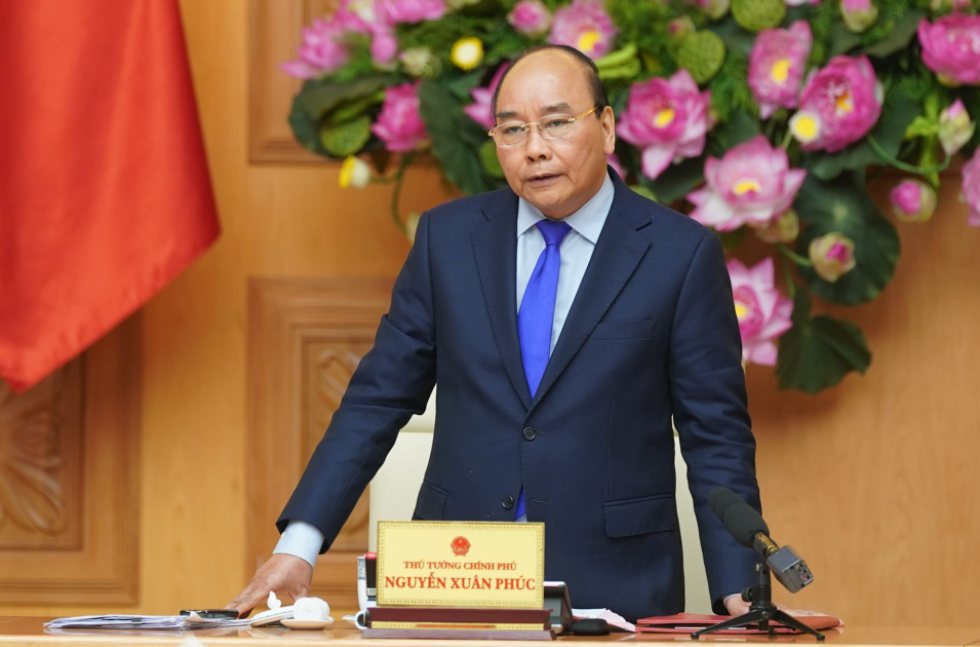 PM urges strong measures to accelerate COVID-19 vaccine testing. (Photo: TG&VN)
PM urges strong measures to accelerate COVID-19 vaccine testing
Prime Minister Nguyen Xuan Phuc on December 21 asked vaccine research units to take strong measures, and suitable and creative methods to speed up vaccine trials in the country.
Chairing a meeting of permanent Cabinet members, the PM asked relevant agencies to create maximum conditions for domestic units to conduct vaccine research. He assigned the Ministry of Health to coordinate with the Ministry of Science and Technology and authorized agencies in determining the vaccine production capacity of domestic enterprises to take appropriate and timely support measures.
He also requested using the funds for clinical trials for the right purposes and in an effective way. Regarding the purchase of COVID-19 vaccines from other countries, the PM affirmed that a certain volume of vaccines is needed to protect people's health. He asked the Ministry of Health to soon complete a project to determine the purchase of an appropriate country's vaccine, and search for more suppliers. Amid the complicated developments of the pandemic in the world and the region, PM Phuc stressed that raising vigilance is still the most important measure to prevent and control the disease.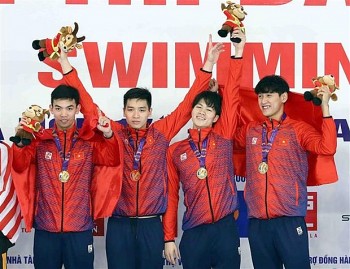 Focus
As of May 17, Vietnam's sport teams gained a total of 234 medals, continuing to top the chart.