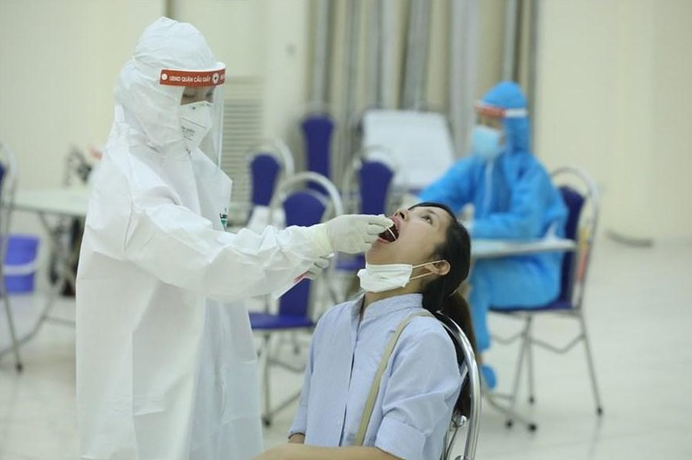 Vietnam reaches day 28 without new community cases. (Photo: Baomoi)
Vietnam reaches day 28 without new community cases
The National Steering Committee's 6 am news on September 30 states that there are no new cases of COVID-19 in Vietnam. Up to now, Vietnam has gone through 28 consecutive days without recording cases of COVID-19 in the community.
Currently, Vietnam has successfully treated 1,007 patients. Among the patients under treatment, 1 patient tested negative for the SARS-CoV-2 virus once, 3 twice and 13 thrice.
According to the National Steering Committee, the prevention and control of COVID-19 will face more difficulties as the winter comes, creating favorable weather conditions for the virus to develop and spread. In order to continue the implementation of the dual goal of fighting against the pandemic and promoting socio-economic development, the Ministry of Health recommends citizens and localities to continue implementing measures to prevent COVID-19.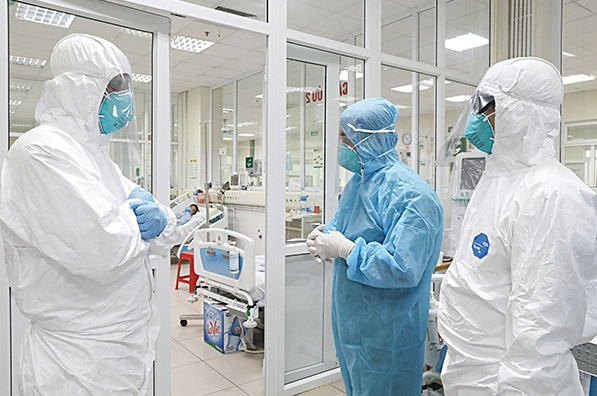 Quang Nam cured the last 2 COVID-19 patients. (Photo: Communist Party's Newspaper)
Quang Nam cured the last 2 COVID-19 patients
Quang Nam Department of Health said that on the afternoon of September 29, Quang Nam Central General Hospital successfully cured and discharged the last two patients of COVID-19 in the province, according to the Ministry of Health's homepage.
Patients No. 561 and 981 were both from Quang Nam province and both had 3 times negative test results of SARS-Cov-2 virus taken by the hospital. These patients are transferred to local health care and will continue to be isolated and under medical supervision by provincial health workers.
According to the leader of Quang Nam Health Center, up to now, the locality has gone through 41 days without new cases of COVID-19 in the community.
Vietnam has room to climb up global value chains despite COVID-19. (Photo: VNA)
Vietnam has room to climb up global value chains despite COVID-19
The third Annual Vietnam Reform and Development Forum (VRDF 2020) was co-held by the Ministry of Investment and Planning and the World Bank (WB) in Hanoi to discuss how to harness opportunities emerging from the COVID-19 to support a robust recovery and sustain long-term growth.
In his remarks at the event, Minister of Investment and Planning Nguyen Chi Dung said despite the negative economic impact of COVID-19, Vietnam's GDP grew 2 percent in the first half of this year and FDI inflows into the country are bouncing back after being stagnant in the first few months of the year. Vietnam was the 12th strongest financially out of 66 emerging economies following the devastation caused by the pandemic, he added.
To protect its development gains, Vietnam must be well prepared for strong recovery and make most of the new emerging opportunities, according to Dr. Vu Thanh Tu Anh, Senior Lecture at HCM Ciy-based Fulbright School of Public Policy and Management, Vietnam Plus cited.
Valerie Mai