Vietnam Covid-19 Updates (May 1): Daily Infections Fall to Nine-month Low of 5,109
As of 6pm on April 30, Vietnam has confirmed more than 10.6 million infections, ranking 12th out of 227 countries and territories worldwide.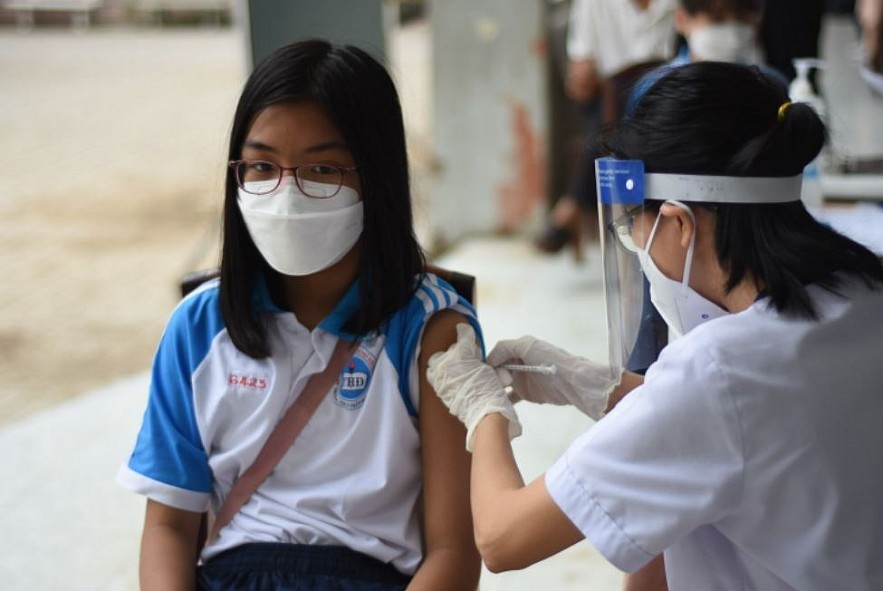 Photo: VNA
Covid-19: Daily infections fall to nine-month low of 5,109
Vietnam confirmed 5,109 coronavirus cases on April 30 in 59 cities and provinces, a record low figure in the past nine months, reported the Ministry of Health. The April 30 figure saw a drop of nearly 1,000 cases compared to the previous day, said the Ministry of Health in its coronavirus update, adding that all the new infections were documented in Vietnam.
Hanoi capital topped localities, registering 837 infections or six cases fewer than the previous day. Ho Chi Minh City, the largest and busiest locality in Vietnam, also reported 71 cases, representing a decrease of 24 cases. On average 7,280 cases were recorded in Vietnam daily in the past seven days.
The same day, the Ministry of Health announced an additional 16,727 patients recovering from the disease, and just three more deaths in two localities.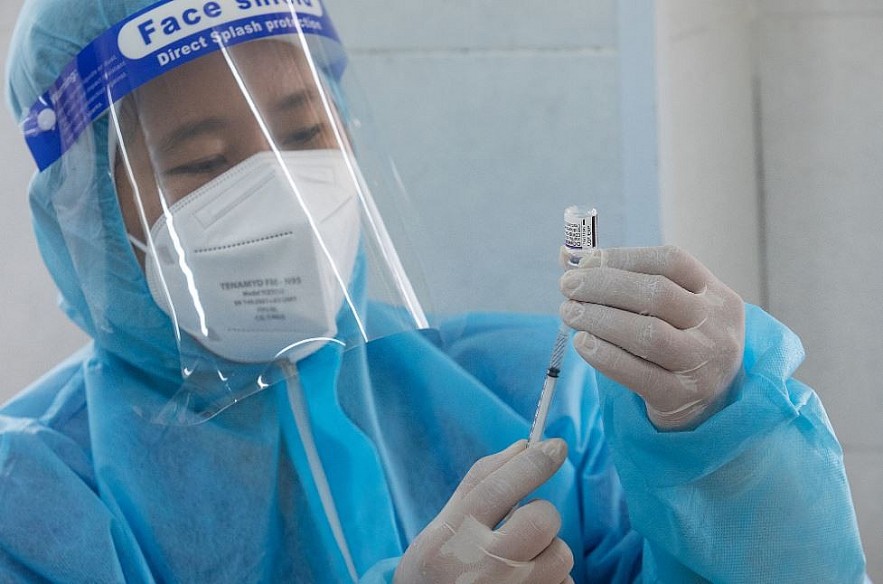 Photo: VGP
Post-pandemic night market reopens in Da Nang, attracts visitors
Helio Night Market, the largest site selling food in the central city of Da Nang, reopened to visitors on April 29 following a long suspension caused by the Covid-19 pandemic. A bustling atmosphere returns to the Helio Night Market as local authorities agree to lift Covid-19 restrictions.
On the first day of reopening, thousands of local people flock to the market in order to watch street art performances and enjoy other cultural activities on offer. Nearby streets are open from 17:00 p.m. to 22:00 p.m. each day. The night market features a wide range of goods, including clothes, personal accessories, household items, as well as plenty of food and drink.
Visitors to the night market are able to sample an array of famous street food in the central region such as banh xeo (Vietnamese pancakes), bun mam (noodles with anchovy sauce), my Quang (Vietnamese Tumeric Noodles), as well as international dishes such as tokbokki, dim sum, and dumplings.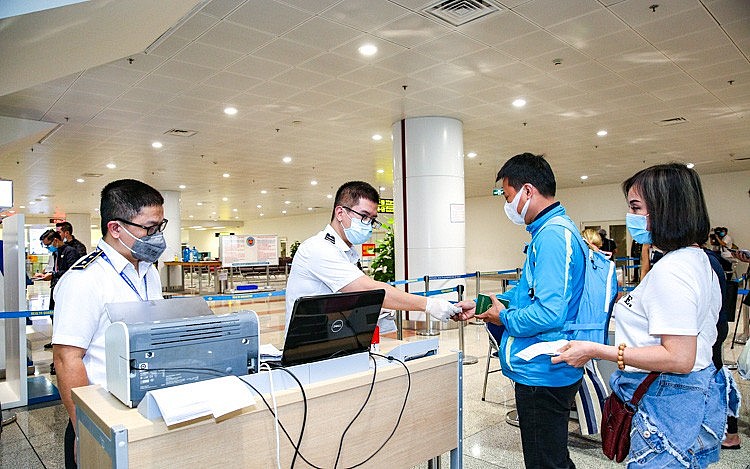 Photo: Suc Khoe & Doi Song
Ha Long Carnival gives boost to tourism activities in Quang Ninh
Ha Long Carnival, a highlight of the Ha Long – Quang Ninh Tourism Week 2022, took place on April 29, marking the return and recovery of tourism in the northern coastal province and its Ha Long city after two years impacted by Covid-19. The carnival aimed at promoting Ha Long, home to the world heritage site Ha Long Bay, as a safe and friendly destination.
With the participation of about 2,000 artists, it was held at the Dai Duong (Ocean) Park in Bai Chay ward and rounded off with a 15-minute low-range firework display.
Also in Quang Ninh on the day, an ao dai (Vietnamese traditional long dress) festival treated visitors to 20 collections inspired by the province's landscape, nature, culture, and people. With its venue on the shore of Bai Tu Long Bay within the Green Dragon City urban area, the festival gathered the participation of over 30 designers and hundreds of artists, models, actors, and actresses.
In 2022, Quang Ninh aims to host over 10 million tourists, including 1.5 million foreigners. As a result, its tourism revenue is expected at some 21 trillion VND (917.43 million USD).
376 patients are relying on mechanical ventilation and two patients are receiving extracorporeal membrane oxygenation (ECMO), a sophisticated form of therapy that is used to save the lives of patients in critical condition.
As of 6 pm on April 30, Vietnam has confirmed more than 10.6 million infections, ranking 12th out of 227 countries and territories worldwide. Of the total, more than 9.2 million patients have recovered, and 43,041 patients have died of the virus and underlying illnesses.
As many as 214.7 million Covid-19 vaccine doses have been administered nationwide.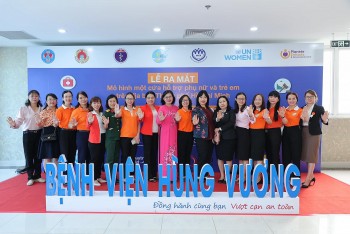 Viet's Home
What is the one-stop centre for women and children experiencing violence?