Debate over expansion options for overloaded Ho Chi Minh City airport
Experts disagree on the optimal way to enlarge the city's Tan Son Nhat International Airport
Experts disagree on the optimal way to enlarge the city's Tan Son Nhat International Airport
The 157-hectare golf course located to the north of Tan Son Nhat International Airport in Ho Chi Minh City is seen in this aerial shot. Photo: Tuoi Tre
As Tan Son Nhat International Airport in Ho Chi Minh City grapples with an overwhelming volume of passengers far beyond its design capacity, experts cannot agree on which expansion option is best for the airport and the city.
Most opinions support either of the two options: expanding the airport to the north where a controversial golf course is currently located, or expanding it to the south toward an already congested residential area.
With little time left until the most practical options are to be submitted to the Vietnamese prime minister for final approval, two separate meetings were held on Monday and Tuesday in Hanoi to hear arguments from supporters of both sides.
Southward expansion
At a meeting with the Ministry of Transport on Tuesday, France's ADP Ingénierie (ADPi), a company specializing in airport architecture and engineering, proposed expanding Tan Son Nhat to the south with a view to raising the airport's capacity to over 50 million passengers yearly by 2025.
The airport served over 32 million passengers in 2016, while its current capacity is only around 25 million.
To achieve the goal, ADPi suggests a renovation of current taxiways and aircraft stands with the addition of a new terminal to the south of the current airport.
As far as traffic congestion is concerned, the engineering firm said the issue can be resolved by building a new link road reserved only for vehicles entering and exiting the airport, apart from existing mixed-use roads.
A map of Tan Son Nhat International Airport. Graphic: Tuoi Tre
Meanwhile, the 157-hectare plot of land that lies to the north of Tan Son Nhat, currently occupied by a namesake golf course, can be used to develop supplementary buildings such as aircraft hangars, warehouses and offices for other logistical services after 2025, according to ADPi.
The engineering firm explained that it would not be economically efficient to raise Tan Son Nhat's capacity to more than its suggested number, as doing so would require construction of a new runway and terminal to the north of where the current airport sits.
This would lead to costly land clearance and worsen the airport's drainage problems, while the new terminal would not be properly connected to current ones due to the fact that they are separated by existing runways.
Furthermore, such an isolated runway and terminal would add tremendous operation costs, as they cannot share equipment and vehicles with other parts of the airport.
"I think limiting Tan Son Nhat's capacity to 50 million passengers a year is a reasonable option," Deputy Minister of Transport Nguyen Ngoc Dong said at Tuesday's meeting.
Traffic congestion on Truong Son Street that connects to Tan Son Nhat International Airport in Ho Chi Minh City. Photo: Tuoi Tre
The northern argument
Meanwhile, a group of experts who were assembled to counsel Ho Chi Minh City's Party chief Nguyen Thien Nhan on the same issue had come up with an opposite solution to the airport's capacity limitations.
At a meeting with PM Nguyen Xuan Phuc on Monday, the experts proposed two options, both of which require expansion to the north.
The first option does not require a third runway, and can only raise the capacity to a maximum of 50 million passengers yearly, said Assoc. Prof. Dr. Nguyen Thien Tong, an aviation engineering expert.
The second option is to build a third runway to the north of the existing airport, which could raise its capacity to 70 million passengers yearly by 2025, he said.
"Our options not only take into account the airport expansion as a separate project, but also place it in the context of the surrounding traffic infrastructure and how the airport would help affect an entire urban area around it," Tong explained.
According to the experts, expanding Tan Son Nhat to the south would only worsen traffic congestion already haunting the southern hub.
Vietnamese PM Phuc has tasked the transport ministry with studying both views and submitting the most feasible options for final approval on the nearest possible date./.
VNF/TTO
Overseas Vietnamese
Overseas Vietnamese in European countries have celebrated the Lunar New Year festival (Tet) – the longest and biggest traditional event back in their home country – with a series of enticing cultural and musical activities.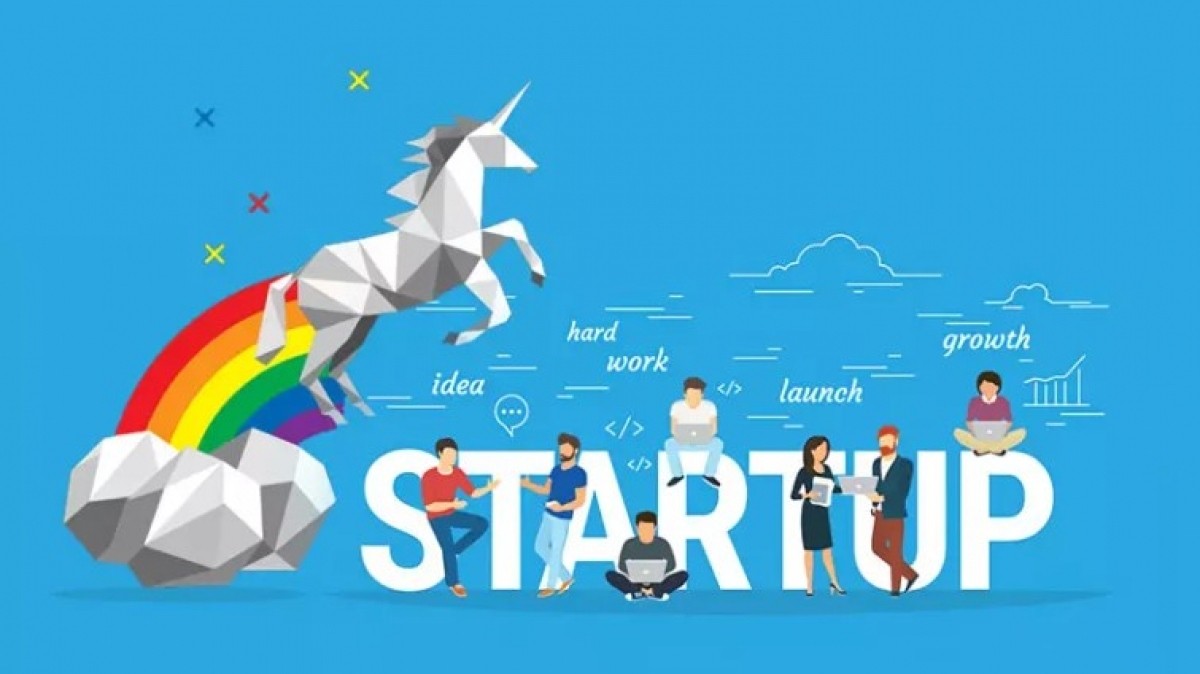 National
Vietnam News Today (Jan. 31): Vietnam joins "golden triangle of startups" in Southeast Asia; Vietnam Airlines Group serves 2.4 million passengers during Tet holiday; Con Dao among 16 best island vacations in the world; Vietnam to send 20 teams to VEX Robotics World Championship 2023.
January 31, 2023 | 06:19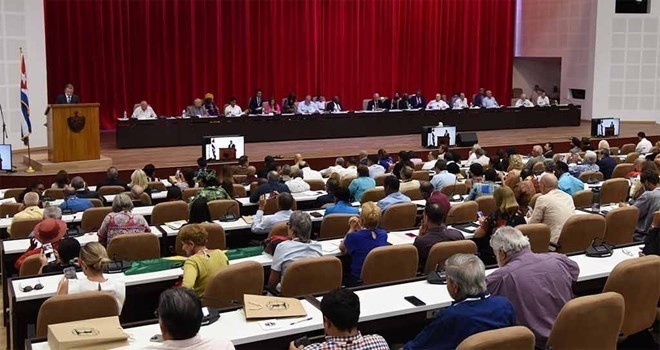 National
A Vietnamese delegation led by deputy head of the National Assembly's Committee for External Affairs Le Anh Tuan attended the fifth International Conference For World Balance in Havana on January 24-28.
January 30, 2023 | 14:47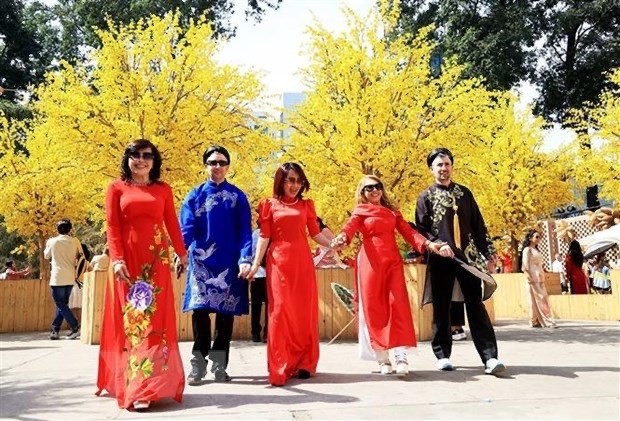 National
Vietnam News Today (Jan. 30): Vietnam's FDI projected to reap up to 38 bln USD in 2023; Cold wave grips northern Vietnam before drizzling rain falls; 2023 a promising year for tourism: official; High lunar New Year shopping and travel demand fuels CPI in January.
January 30, 2023 | 06:00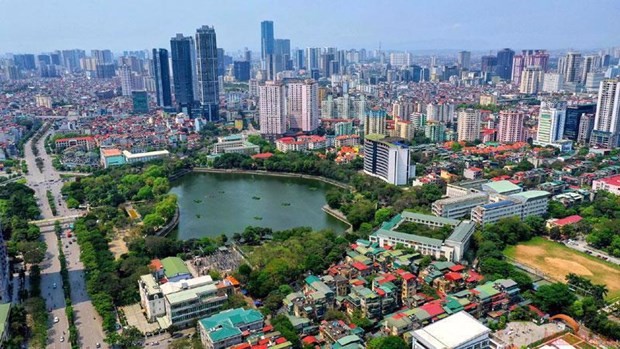 National
Vietnam News Today (Jan. 29): Quang Ninh: Cross-border trading with China resumed after Tet; Hanoi in the world's top three culinary destinations: Tripadvisor; Intertwined opportunities, challenges for Vietnam's economy in 2023; Supermarkets, traditonal markets gradually resume normal operations amid abundant supply.
January 29, 2023 | 06:45