Dengue outbreak shows signs of slowdown in Hanoi
HÀ NỘI — The spread of dengue fever has begun showing signs of slowing down in Hà Nội, which recorded a huge number of patients over the past few months, according to the Hà Nội Department of Health.
The spread of dengue fever has begun showing signs of slowing down in Hanoi, which recorded a huge number of patients over the past few months, according to the city's Department of Health.
Hanoi was ranked second nation-wide after HCM City in terms of the number of infections, reported the department at a meeting with the Ministry of Health on Thursday.
It added that from January 1 to August 16, the capital city recorded 17,027 dengue cases, seven of whom died.
Last week, the city recorded 3,440 new cases of dengue fever, seven less than the previous week, meaning that the spread of the dengue fever showed signs of a slowdown, according to the department's Deputy Director Hoang Duc Hanh.
The outbreak has struck 12 districts in Ha Noi, namely Dong Da, Hoang Mai, Hai Ba Trung, Thanh Xuan, Ha Dong, Cau Giay, Thanh Tri, Ba Dinh, Nam Tu Liem, Thanh Oai, Thuong Tin and Hoan Kiem.
Hanh said these districts had been placed on red alert on dengue fever. About 92 per cent of dengue patients are from these areas.
As it had been raining often in Hanoi, it was difficult to use measures to control the disease, Hanh said.
From now until the end of August, the city plans to conduct a large-scale anti-mosquito spraying campaign, focusing on crowded areas such as markets, schools, construction sites, abandoned plots and houses. Residents will be informed before the activity is undertaken.
Patients with dengue fever being treated at the Bach Mai Hospital in Ha Noi (source: VNA)
In areas with a lot of traffic, large spraying machines will be used at night, while small sprayers will be used at households in the daytime. Hanoi has been supplied with 30 small spraying machines and 300 litres of chemicals for the campaign.
Tran Dac Phu, head of the ministry's preventive medicine department, said the country had recorded 90,626 dengue cases since the beginning of 2017, a year-on-year rise of 67.8 per cent, including 24 fatalities.
At the meeting, Minister of Health Nguyen Thi Kim Tien requested for more chemical spraying to kill mosquito larvae, especially at hospitals, schools and construction sites. She also instructed that special training sessions on treating adult and children infected with dengue to be conducted for health workers.
Tien asked the preventive medicine department, the National Institute of Hygiene and Epidemiology and the National Institute of Malariology Parasitology and Entomology to launch more training courses on epidemiology for medical stations at grassroot levels.
Dengue fever is a viral infection transmitted through the bite of an infected mosquito. There is no specific treatment for dengue.
Patients who develop a fever of 39-40 degree Celsius in two to seven days and show symptoms such as headache and rashes should visit the hospital for early diagnosis and treatment./.
( VNF/VNA )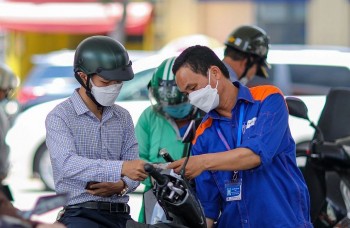 Economy
Vietnam Business & Weather Briefing (Oct 2): Binh Duong lures foreign investors with special care, the North and Central regions continue to have heavy rains, leading to the risk of flooding, flash floods, and landslides.