DHL Express kicks off 2023 with Top Employer achievement for Asia Pacific
Also recognized in 10 Asia Pacific countries and territories, this is the company's ninth consecutive year to secure the certification for the entire region. 2022 also saw DHL Express win a total of 53 workplace recognitions in the Asia Pacific.
DHL Express, the world's leading international express service provider, has started 2023 on a positive note with the achievement of Asia Pacific Top Employer 2023 for the ninth consecutive year.
Additionally, the Top Employer Institute also awarded 10 countries and territories across the region the Top Employer certification. These include Hong Kong, India, Indonesia, Japan, Malaysia, New Zealand, Pakistan, Philippines, Thailand, and Vietnam.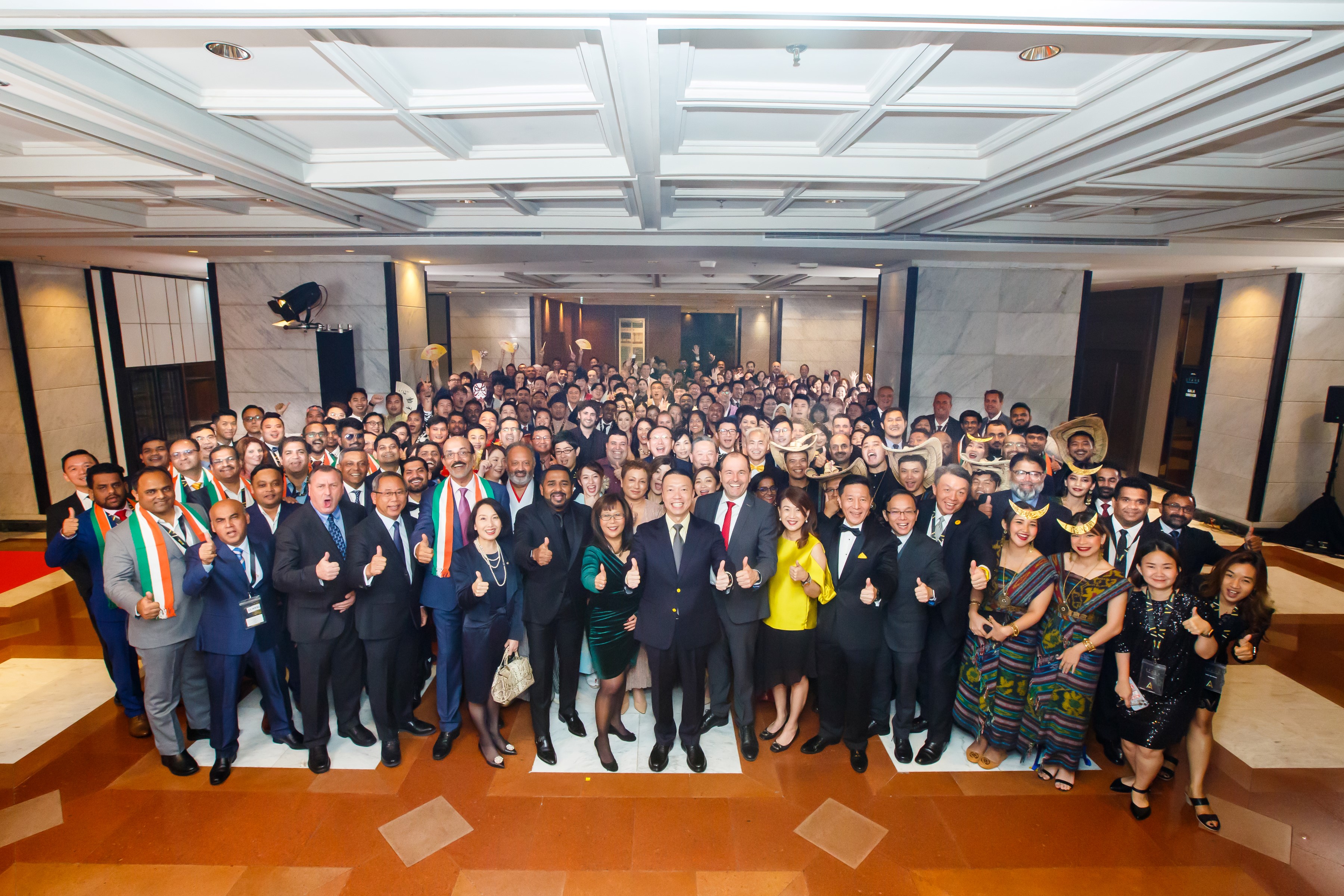 The Top Employers Institute certifies organizations on their people practices so that these companies can assess and improve their workplace environment. To be a certified top employer, companies participate in an independently audited HR Best Practices Survey. They are evaluated in 20 categories, ranging from business and people strategy, digitalization, employee wellbeing, career and learning opportunities to diversity and inclusion as well as sustainability.
Furthermore, DHL Express also wrapped up 2022 with more than 50 HR awards won by individual national companies. These include recognitions for workplaces celebrating diversity while creating a positive and happy environment. The accolades are also aligned with the company's annual Employee Opinion Survey. Employees scored 97 out of 100 for "Employee Engagement", indicating their overall satisfaction with the company.
"This is great news to start the new year," said Ken Lee, CEO for Asia Pacific, DHL Express. "The Top Employer recognition is a massive pat on the back for all of us. I am also incredibly proud of our team and the number of awards they have won. We've always focused on our people's well-being and will continue to do so."
Investing in people and providing development opportunities
Each year, DHL Express invests more than EUR300 per employee to ensure they have access to learning and career development opportunities. To foster a sense of belonging and enable leadership development is the internal training initiative "Certified", where employees gain the knowledge and skills needed to perform their job competently.
The investment also goes to taking care of people's well-being and needs. For example, the company organizes yoga and meditation workshops to help employees manage their physical and mental health. Employees can also dial a 24-hour employee assistance hotline hosted by professional counselors whenever they need a listening ear.
"We are honored to be the Top Employer as it shows that we have robust policies and initiatives. As we navigate the changing workplace landscape, we continue to make things right and treat people with respect," said Mateen Thiruselvaam, Human Resources Senior Vice President for Asia Pacific, DHL Express. "Awards may be important, but our people are an indispensable asset. Our employees see us as an HR trusted partner. We must continue to find ways to engage our people in open and meaningful conversations, to drive positive change across the organization."
As a global company with an international network, DHL Express employs about 120,000 specialists worldwide, covering hundreds of professions such as parcel delivery, hub operators, aircraft maintenance, network planning, IT, and more. Last year, 27% of females in Asia Pacific (excluding China) are in middle and upper management. The aim is to increase the share of women in leadership positions to 30% by 2025.
DHL – The logistics company for the world
DHL is the leading global brand in the logistics industry. Our DHL divisions offer an unrivaled portfolio of logistics services ranging from national and international parcel delivery, e-commerce shipping and fulfillment solutions, international express, road, air and ocean transport to industrial supply chain management.
With about 380,000 employees in more than 220 countries and territories worldwide, DHL connects people and businesses securely and reliably, enabling global sustainable trade flows. With specialized solutions for growth markets and industries including technology, life sciences and healthcare, engineering, manufacturing & energy, auto-mobility, and retail, DHL is decisively positioned as "The logistics company for the world".
DHL is part of Deutsche Post DHL Group. The Group generated revenues of more than 81 billion euros in 2021. With sustainable business practices and a commitment to society and the environment, the Group makes a positive contribution to the world. Deutsche Post DHL Group aims to achieve net-zero emissions logistics by 2050.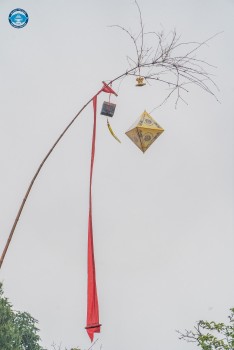 Viet's Home
In the past, the Neu pole (a tall bamboo pole with red garment strips used to ward off evil spirits during the lunar New Year) lowering ceremony at the royal palace of the Nguyen Dynasty was performed to mark the end of the New Year holiday and prepare to enter a new working year.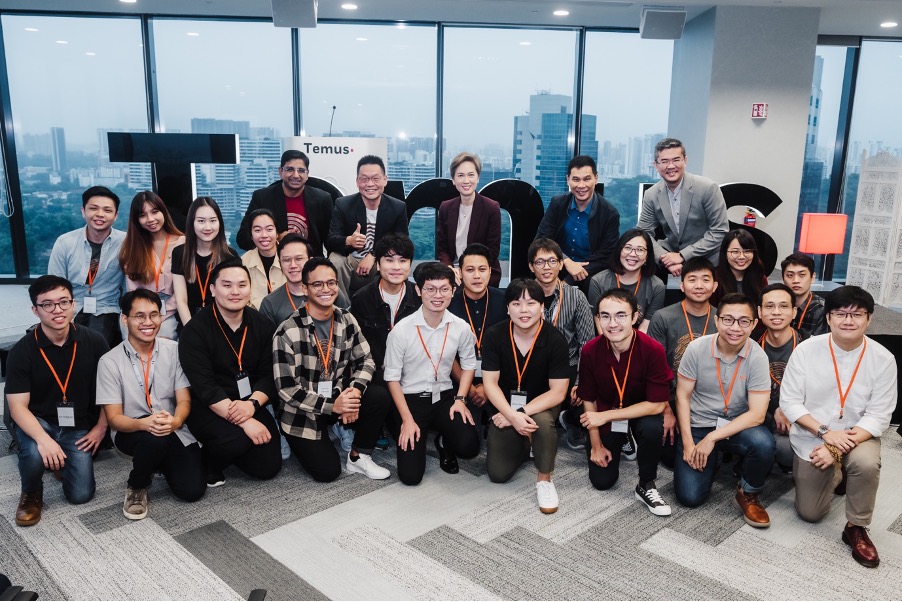 Economy
Singapore's Minister for Communications and Information Mrs Josephine Teo officiated the launch of Temus' Step IT Up programme, supported by Infocomm Media Development Authority's (IMDA) under Techskills Accelerator (TeSA) initiative, for public sector agencies and private companies to jointly 'place and train' people for tech roles in under five months.
January 26, 2023 | 14:00