Dialogue discussing international law on East Sea held in Hanoi
VNF/MOFA
Around 80 delegates from foreign missions, Vietnamese agencies, and academics gathered at the third Ocean Dialogue, to discuss the international law on the East Sea, which opened in Hanoi on June 11th.
Scholars at the panel discussion of the third Ocean Dialogue, discussing the international law on the East Sea, in Hanoi on June 11th. (Photo: VNA)
The event was co-hosted by the Diplomatic Academy of Vietnam (DAV), the Konrad-Adenauer-Stiftung (KAS) and the Australian Embassy in Vietnam, with the aim of discussing the new developments in the East Sea from a legal perspective and to seek ideas for collaboration in dispute management in the region.
In his opening speech, Dr. Le Hai Binh, Vice President of the DAV, emphasised the role of international law in maintaining international and regional order and security based on the rule of law.
In the East Sea, the parties concerned often declare they are complying with international law, but different interpretations of the law actually pose a major challenge to regional cooperation, Binh said, expressing his hope that the dialogue would be an opportunity to promote a common understanding among experts, policymakers and the public, thus contributing to reducing the gap in awareness and promoting cooperation in the East Sea.
Peter Girke from the KAS emphasised the need to have common and peaceful solutions in compliance with international law to settle territorial disputes in the East Sea. He expressed his hope that the forum would offer an opportunity for lawmakers and policy makers to collaborate on international law principles in order to resolve disputes.
Political Counsellor at the Australian Embassy, Stacey Nation, expressed her embassy's supports in co-hosting the third Ocean Dialogue, which reaffirms Australia's commitments in its Foreign Policy White Paper in promoting an open India-Pacific with security and prosperity, in which the interests of all nations are respected and disputes are resolved peacefully, in accordance with international law.
Speakers at the panel discussion discussed a range of legal issues in the East Sea, including the principle of respect for the rule of law, the legal status of the entities, the ruling of the Permanent Court of Arbitration in the dispute between the Philippines and China, the legal aspect of the idea of regional cooperation and development, the Code of Conduct for Parties in the East Sea, and measures to promote a general view of international law in the East Sea./.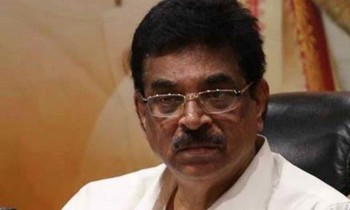 Economy
Mizoram Governor Hari Babu Kambhampati on Thursday said that a Super-Speciality Cancer Hospital and Research Centre would be set up in Aizawl