Discover The Most Luxurious Cities In The World
A luxurious life in a grand city must be a life some people wish for, and since life quality has been drastically improved, more and more luxury cities are born. From Dubai to Paris, here are the most luxurious and richest cities that you can pay a visit in the future.
When it comes to a luxurious life, these cities has make itself on top, with the best medical services, facilities, schools, transportation, cuisine, etc, where you can feel like you are living the life of a King or Queen that you have ever dreamt of. You will be surprised at how high the prices are here, such as: cost of living, clothing, daily shopping, monthly cost.
1. Dubai, United Arab Emirates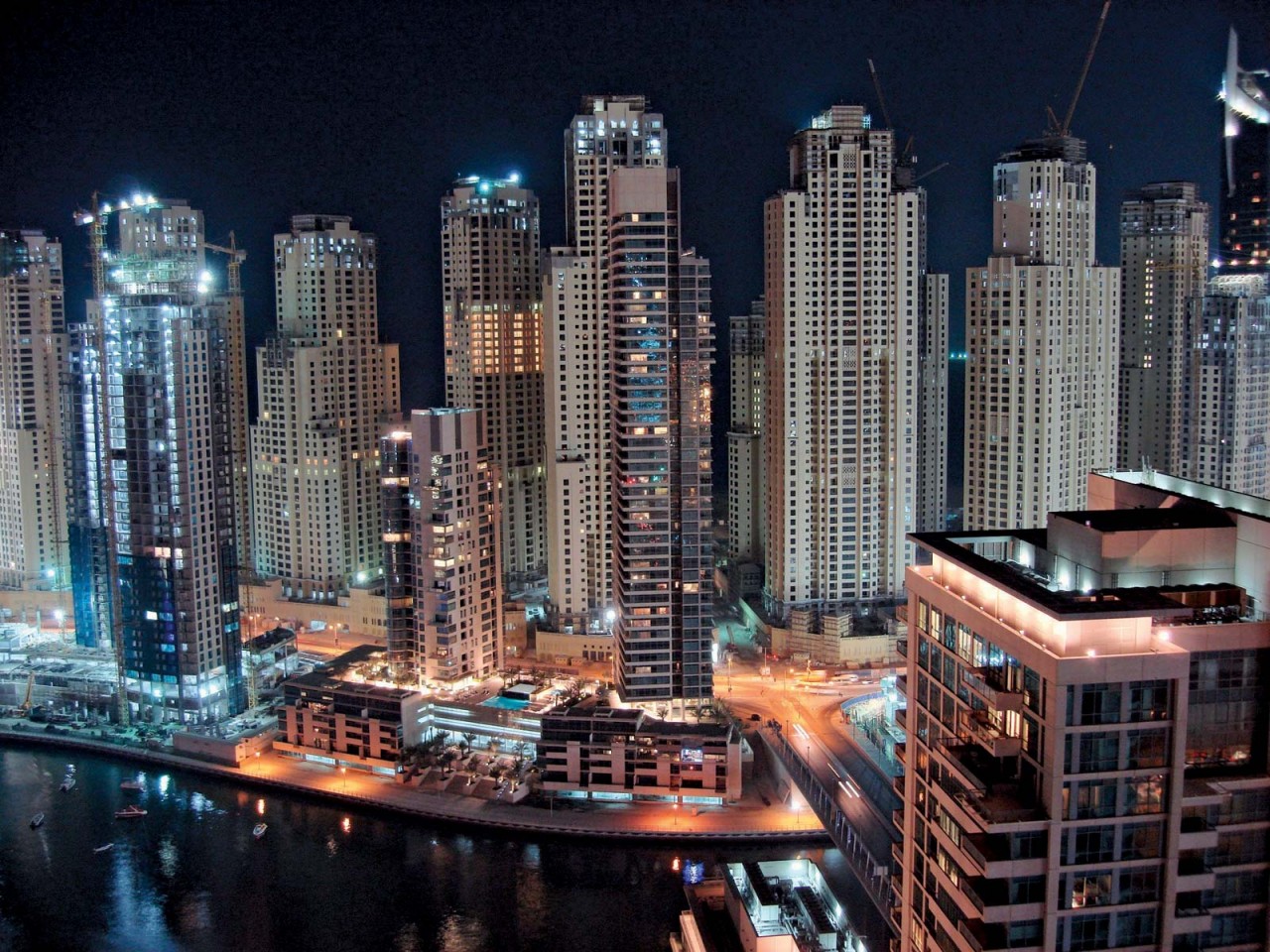 Photo: Britannica
Destination United Arab Emirates, a Nations Online country profile of the independent state on the Arabian Peninsula bordering the Persian Gulf (Arab Gulf) and the Gulf of Oman. The United Arab Emirates, sometimes simply called the Emirates or UAE, is a federation of seven emirates (states): Abu Dhabi, Dubai, Sharjah, Ras Al Khaimah, Ajman, Umm Al Quwain, and Fujairah.
The country's landscape consists mostly of gravel plains and sand dunes desert; its main cities and urban centers are located mainly along its coasts. Border countries are Oman and Saudi Arabia; the UAE shares maritime borders with Iran and Qatar. There is a disputed region in the west of the Emirate of Abu Dhabi; therefore, it is unclear if the UAE actually has a land border with Qatar.
The country covers an area of 83,600 km², compared it is about the size of Austria, or slightly smaller than the US State of Maine.
The UAE has a population of about 9.9 million people, including foreigners (in 2020). The male population of the country is twice as large as the female population.
The capital city is Abu Dhabi, the country's largest city is Dubai, a metropolis of a strange shisha dream, a playground for international architects. The city is a mirage in the desert with huge shopping malls and extravagant entertainment attractions, including the world's highest skyscraper (Burj Khalifa), and palm-shaped artificial islands. Spoken languages are Arabic (official), Persian, English, Hindi, and Urdu.
Besides being known for having the tallest building in the world, Dubai is also one of the most luxurious cities with one of the fastest-growing economies. Despite the COVID-19 pandemic slowing down Dubai's economic growth, a boat tour of the city and a visit inside Burj Al Arab will make this the luxury trip of a lifetime! You can experience this boat tour by hopping on the Hero OdySea with your friends and setting sail for some beautiful views of Dubai's coastline.
2. Singapore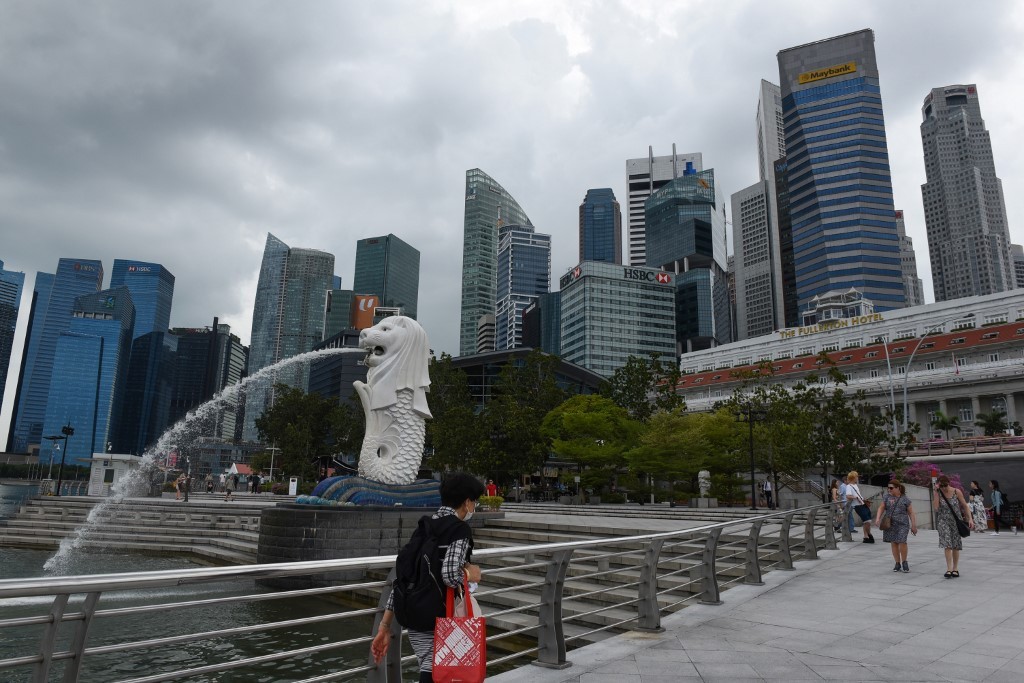 Photo: HCDC
Singapore, officially the Republic of Singapore, is a sovereign island city-state in maritime Southeast Asia. It lies about one degree of latitude (137 kilometers or 85 miles) north of the equator, off the southern tip of the Malay Peninsula, bordering the Straits of Malacca to the west, the Riau Islands (Indonesia) to the south, and the South China Sea to the east. The country's territory is composed of one main island, 63 satellite islands, and islets, and one outlying islet, the combined area of which has increased by 25% since the country's independence as a result of extensive land reclamation projects. It has the second greatest population density in the world. With a multicultural population and recognizing the need to respect cultural identities, Singapore has four official languages; English, Malay, Mandarin, and Tamil. English is the lingua franca. Multiracialism is enshrined in the constitution and continues to shape national policies in education, housing, and politics.
Living Cost: $4,000 – $8,000 (Per Month, Family)
Food Cost: $900 – $1,600 (Per Month, 01 Person)
Clothing Cost: $130 – $200 (Per Month, 01 Person)
Transport & Vehicles: $600 – $1,000 (Per Month, 01 Person)
Leading brands like Gucci, Miu Miu, Prada, Loewe has their largest showroom here. Some of them have opened their first showroom here. Ngee Ann City is another super mall here, where you will find anything that you want. Ion Orchard mall itself says about the luxury of Singapore city. This mall shines at night. A survey says that Singapore is 42% more expensive than Hong Kong or New York City. According to a recent survey of the Worldwide Holiday Cost Barometer, Singapore is the most expensive holiday destination in the world, according to Passionbuz.
3. Shanghai, China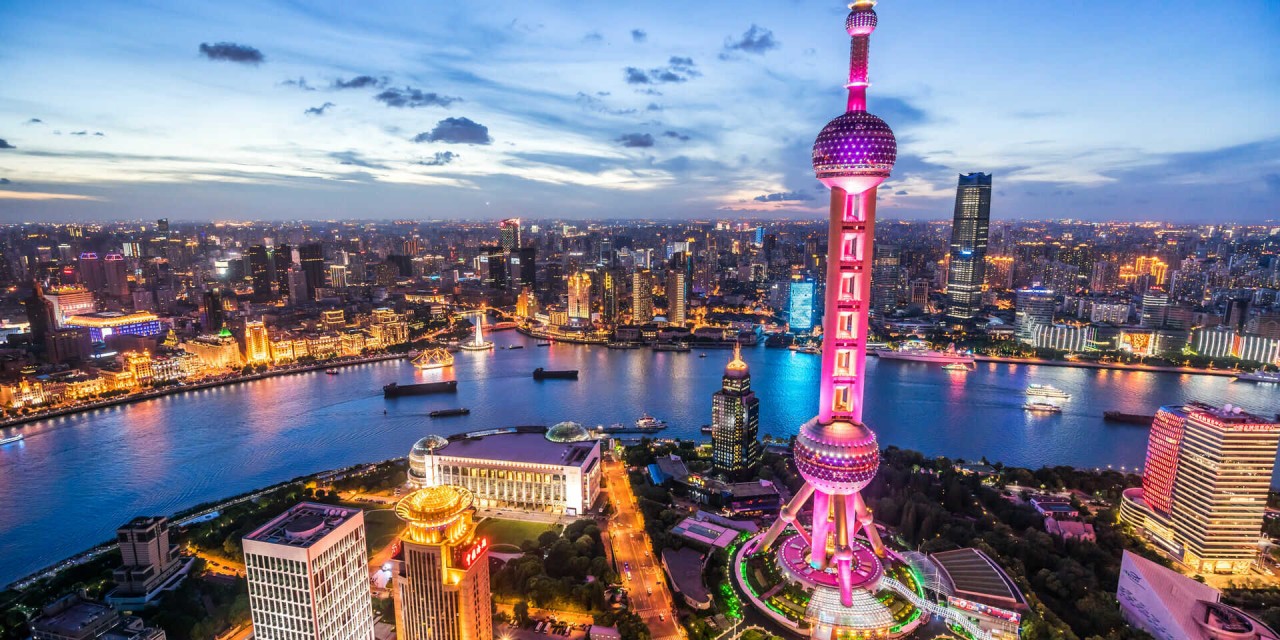 Photo: Air France Cambodia
Shanghai is home to the world's second-tallest tower and a host of other neck-craning colossi. But it's not all sky-scraping razzmatazz. Beyond the crisply cool veneer of the modern city typified by Pudong, you can encounter copious architectural styles. The city's period of greatest cosmopolitan excess – the 1920s and 1930s – left the city with splendid examples of art deco buildings, most of which survived the vicissitudes of the 20th century. And there's more: from Jesuit cathedrals, Jewish synagogues and Buddhist temples to home-grown lòngtáng (laneway) and shíkùmén (stone gate) housing, Shanghai's diverse architectural heritage is like no other city's on earth, according to Lonely Planet.
Chinese shoppers constitute up to 46% of the global luxury-goods market, shopping is rarely done in half-measures in Shanghai. Retail therapy is one way of spending new money and the Shanghainese aren't called 小资 (xiǎozī – "little capitalists") by the rest of China for nothing, especially at the luxury end of things. But it's not all Prada, Gucci and Burberry. There are pop-up boutiques, bustling markets, cool vintage shops and young designer outlets. Beyond clothing, you're spoiled for choice, whether you're in the market for antiques, ceramics, art, jewelry… whatever is on your shopping list.
Thirty years ago, Shanghai's dour restaurant scene was all tin trays and scowling wait staff, with international food confined to "exclusive" hotels. Today, the seriously good restaurant scene is varied, exciting and up-to-the-minute. Shanghai got its own Michelin dining guide in 2017, proving just how far the city has come. Food is the hub of Chinese social life, and it's while eating that people catch up, celebrate and clinch business deals. Inevitably, some of your best memories here will be culinary. Do as the Shanghainese do and make a meal of it.
4. Paris, France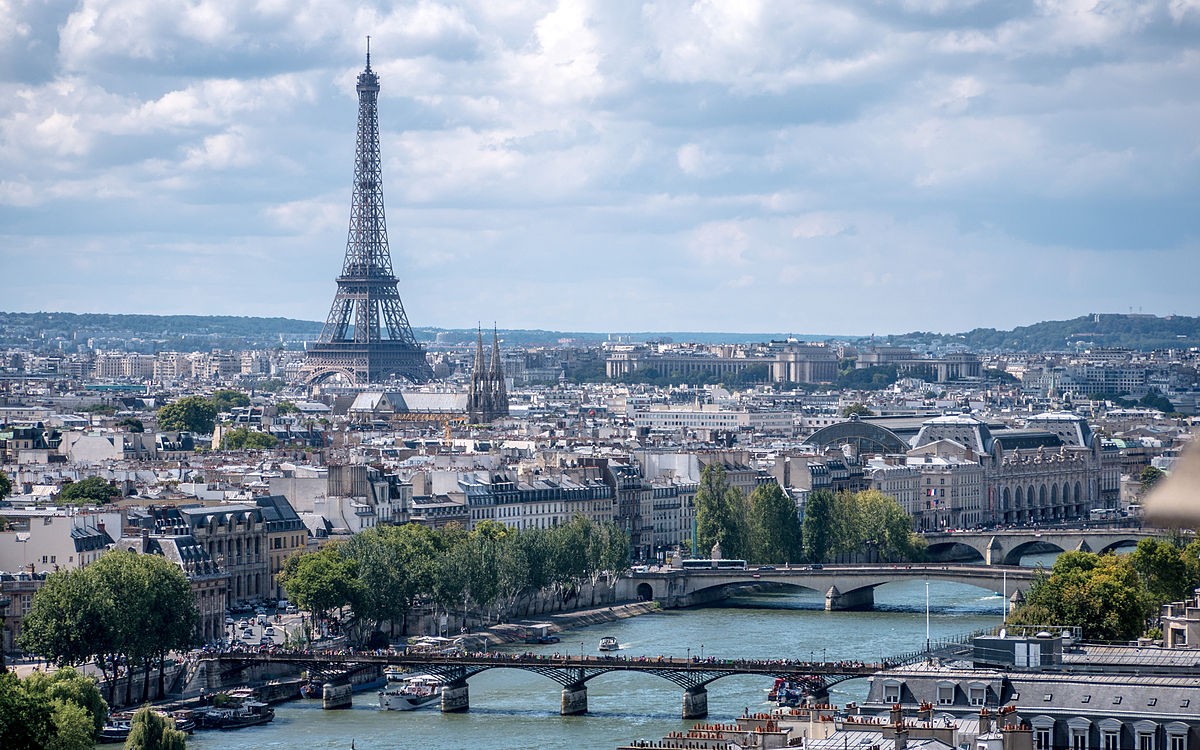 Photo: Wikipedia
The City of Light draws millions of visitors every year with its unforgettable ambiance. Of course, the divine cuisine and vast art collections deserve some of the credit as well. The gentle Seine River rambles through the city, flanked by stately museums, centuries-old churches, and blocks of Rococo- and Neoclassic-design architecture, further enhanced by cascading trees and glowing streetlamps. Peppering the Seine's cobbled walks and graceful bridges are impossibly chic Parisians, probably on their way to the market, cafe or cinema, according to US Travel News.
Containing world-class museums, fashion, cuisine, and an atmosphere all its own, Paris is also a city of "many splendors," as Ernest Hemingway recalled in his memoir, "A Moveable Feast." Visit the beloved Musée d'Orsay, shop the biggest designers on the Champs Élysées or hit the boutiques in Le Marais, take in the view atop the Eiffel Tower, or even plan a day trip to Versailles Palace. But don't miss out on the simple pleasure of meandering the marvelous arrondissements (districts), or snacking on street crepes either.
Paris is one of the top luxurious cities in the world as well as expensive. Some areas of Paris are most expensive than the rest of its' areas. The area of Eiffel, Louvre, or Disneyland is the most expensive part of Paris. Here, a single room can cost you about €2500 per month, food will come in €15 for 1 person per day. In case you want to visit the city you have to pay €615 minimum to apply for a visa according to the French government. If you want to live a good life here you have to earn yearly €100k at least, according to Passionbuz.
5. Tokyo, Japan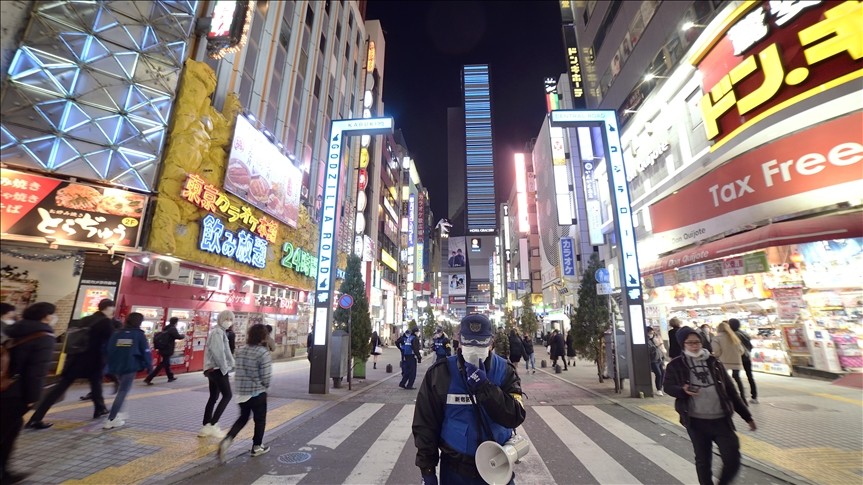 Photo: Getty Images
Japan's capital is one of the most tech-savvy and bustling cities in the world. Besides its extraordinary nightlife and fantastic street food markets, it's known to have the most expensive and luxurious clothing items. From Comme des Garçons to Visvim, you can find some of the top brands within stores. If you're into photography and snapping photos during your travels, be sure to take a picture at the famous Shibuya Crossing on your trip there!
Tokyo, officially the Tokyo Metropolis, is the capital and most populous prefecture of Japan. Located at the head of Tokyo Bay, the prefecture forms part of the Kantō region on the central Pacific coast of Japan's main island of Honshu. Tokyo is the political and economic center of the country, as well as the seat of the Emperor of Japan and the national government. As of 2021, the prefecture has an estimated population of 14.04 million. The Greater Tokyo Area is the most populous metropolitan area in the world, with an estimated 37.468 million residents in 2018.
Originally a fishing village, named Edo, the city became a prominent political center in 1603, when it became the seat of the Tokugawa shogunate. By the mid-18th century, Edo was one of the most populous cities in the world at over one million. Following the end of the shogunate in 1868, the imperial capital in Kyoto was moved to the city, which was renamed Tokyo (literally "eastern capital"). Tokyo was devastated by the 1923 Great Kantō earthquake, and again by Allied bombing raids during World War II. Beginning in the 1950s, the city underwent rapid reconstruction and expansion, going on to lead Japan's post-war economic recovery. Since 1943, the Tokyo Metropolitan Government has administered the prefecture's 23 special wards (formerly Tokyo City), various bed towns in the western area, and two outlying island chains.
Living Cost: $2,000 – $5,000 (Per Month, Family)
Food Cost: $700 – $1,200 (Per Month, 01 Person)
Clothing Cost: $50 – $110 (Per Month, 01 Person)
Transport & Vehicles: $300 – $600 (Per Month, 01 Person)
6. Sydney, Australia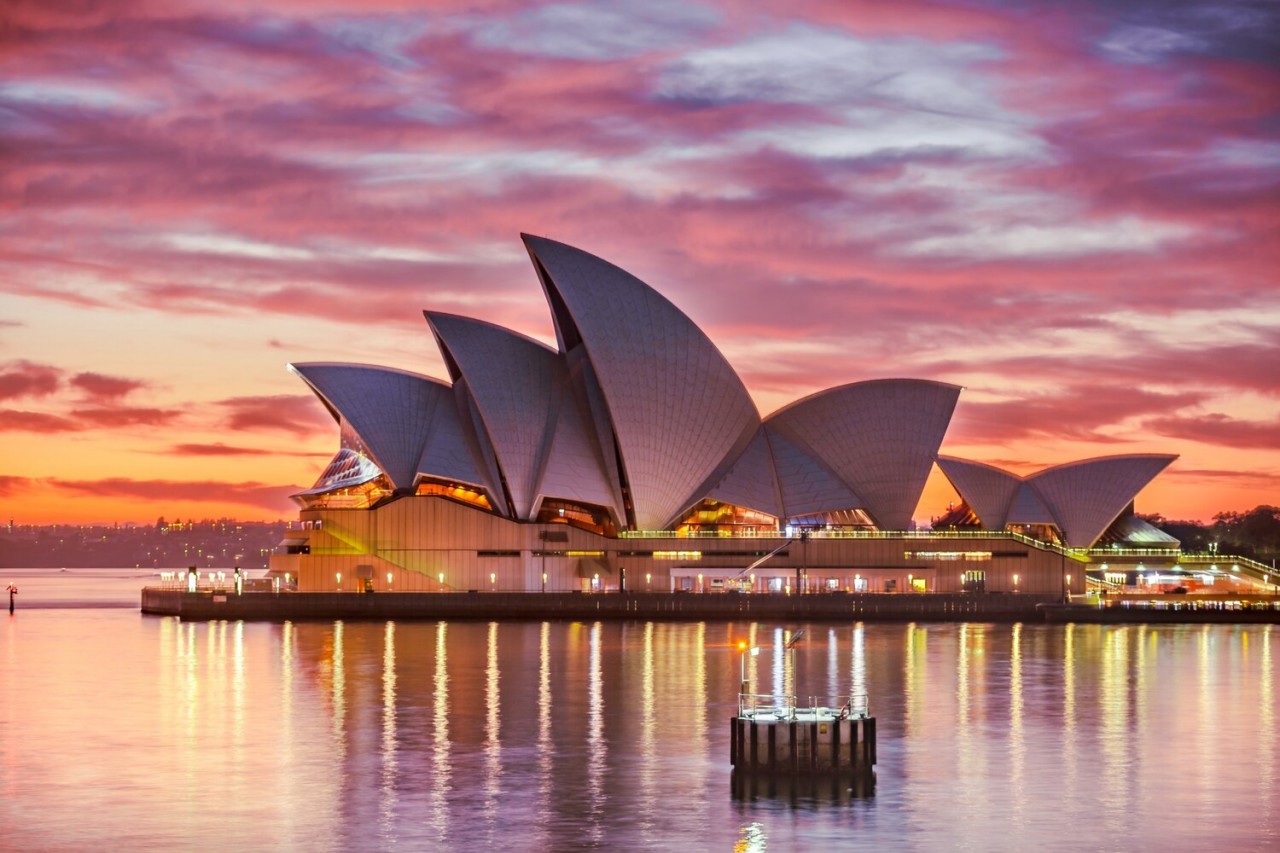 Photo: Getty Images
Sydney is both a laid-back beachside town and a thriving metropolis that boasts some of the Southern Hemisphere's best surf, landmarks and activities. Whether you're looking to watch a show at the iconic Opera House, take to the waves at Bondi Beach or explore trendy areas like The Rocks and Darling Harbour, Sydney features something for everyone. Even Sydneysiders have an ideal mix of both worlds: Fashion-forward attire and British-style sarcasm combine with a "no worries" attitude and relaxed coastal vibe. It's no wonder this vibrant city down under is a natural choice for first-time Aussie visitors, according to Travel US News.
In addition to tons of beaches and top-notch restaurants and bars, Australia's most populous city features an array of things to do. Thrill-seekers can participate in heart-pounding activities like a Sydney Harbour Bridge climb, while visitors looking to unwind will appreciate a relaxing day at Coogee or Manly Beach or a peaceful stroll through the Royal Botanic Garden. There's also plenty of seasonal Sydney festivals and events to experience, such as Sculpture by the Sea, the Festival of the Winds and the Night Noodle Markets.
The best times to visit Sydney are September through November and from March to May. These months skirt Sydney's high and low seasons, offering visitors comfortable temperatures and manageable tourist crowds. Plus, airline prices fall during these shoulder seasons, making it more affordable to visit in the spring and fall.
Living Cost: $2,500 – $4,000 (Per Month, Family)
Food Cost: $700 – $800 (Per Month, 01 Person)
Clothing Cost: $70 – $130 (Per Month, 01 Person)
Transport & Vehicles: $400 – $700 (Per Month, 01 Person)
7. New York, USA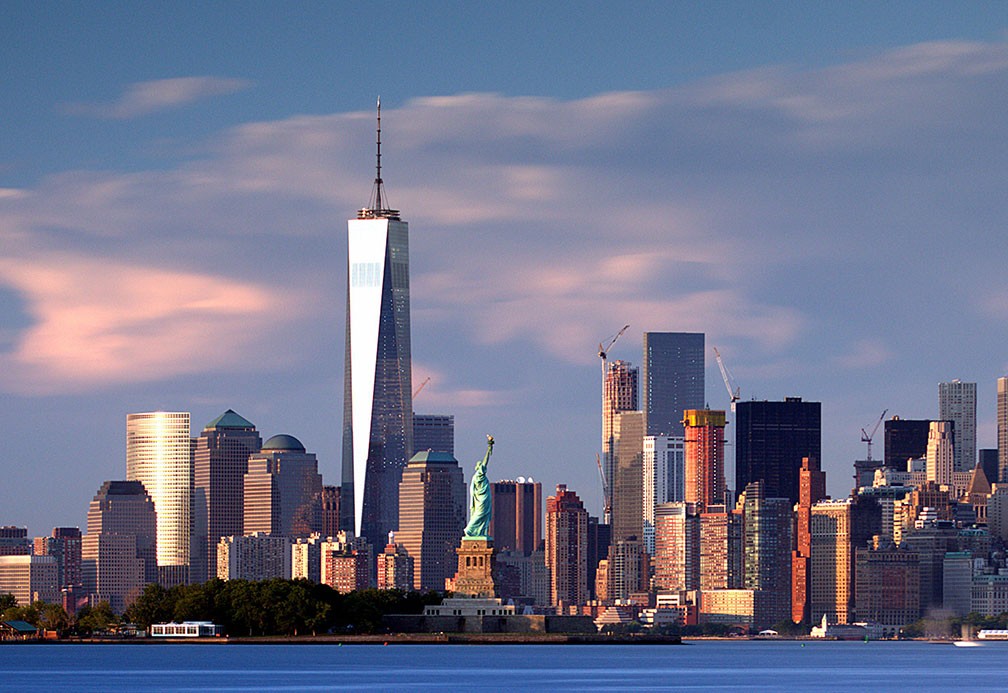 Photo: Nations Online Project
Cool, cosmopolitan, crowded, constantly evolving … the Big Apple blends big city splendor with small-town charm. Amid Gotham's iconic landmarks and towering skyscrapers, you'll experience a vibrant culture permeating each of the city's distinctive neighborhoods and boroughs. Follow trendsetters to the East Village and Brooklyn to check out indie boutiques, iconic bakeries, and trendy coffee shops.
As the most populous city in the U.S. – set at the forefront of food, fashion, and the arts – NYC requires stamina. But don't let the Big Apple's frenetic sights and sounds intimidate you from soaking up its grandeur. Enlist the help of a local to help you navigate it all. Wander through the concrete jungle and you'll discover roaring taxis zipping down bustling blocks, fast-paced pedestrians strolling past on their way to marquee galleries and trendy cocktail bars, and Times Square's neon lights flickering at all hours, cited by US Travel News.
With its compact size and streets packed with eye candy of all sorts – architectural glories, Old World cafes, atmospheric booksellers – NYC is a wanderer's delight. Crossing continents is as easy as walking a few avenues in this jumbled city of 200-plus nationalities. You can lose yourself in the crowds of Chinatown amid bright Buddhist temples and steaming noodle shops, then stroll up to Nolita for enticing boutiques and coffee tasting. Every neighborhood offers a dramatically different version of the city, from the 100-year-old Jewish delis of the Upper West Side to the meandering cobblestone lanes of Greenwich Village. And the best way to experience it is to walk its streets, according to Lonely Planet.
Living Cost: $1,500 – $4,000 (Per Month, Family)
Food Cost: $400 – $900 (Per Month, 01 Person)
Clothing Cost: $50 – $100 (Per Month, 01 Person)
Transport & Vehicles: $300 – $600 (Per Month, 01 Person)
8. Los Angeles, California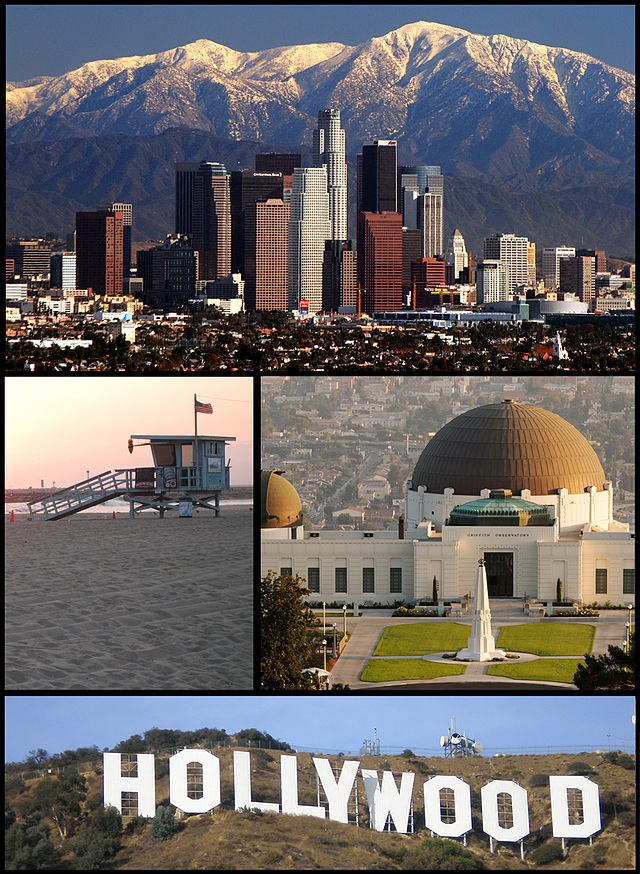 Photo: Wikipedia
Los Angeles, commonly referred to by the initialism L.A., is the largest city in California. With a 2020 population of 3,898,747, it is the second-largest city in the United States. Los Angeles is known for its Mediterranean climate, ethnic and cultural diversity, Hollywood entertainment industry and sprawling metropolitan area.
Los Angeles lies in a basin in Southern California, adjacent to the Pacific Ocean. The city, which covers about 469 square miles (1,210 km2), is the seat of Los Angeles County.
LA's obsession with creative expression extends to its stucco and mortar. After all, this is where movie palaces look like Chinese temples and ancient Egyptian tombs, where concerts halls twist and curve like steely cartoon characters, and where soda bottling plants look like landlocked ocean liners. Indeed, LA celebrates architectural diversity with astounding gusto. From storybook Hollywood abodes and Silver Lake modernist prototypes to downtown theaters channeling the Palace of Versailles, no other American city delivers such a thrilling mash-up of architectural styles, statements and role models…often on the very same palm-studded street, according to Lonely Planet.
Los Angeles has a diverse and robust economy and hosts businesses in a broad range of professional and cultural fields. It also has the busiest container port in the Americas. In 2018, the Los Angeles metropolitan area had a gross metropolitan product of over $1.0 trillion, making it the city with the third-largest GDP in the world, after Tokyo and New York City. Los Angeles hosted the 1932 and 1984 Summer Olympics and will host the 2028 Summer Olympics.
9. Zurich, Switzerland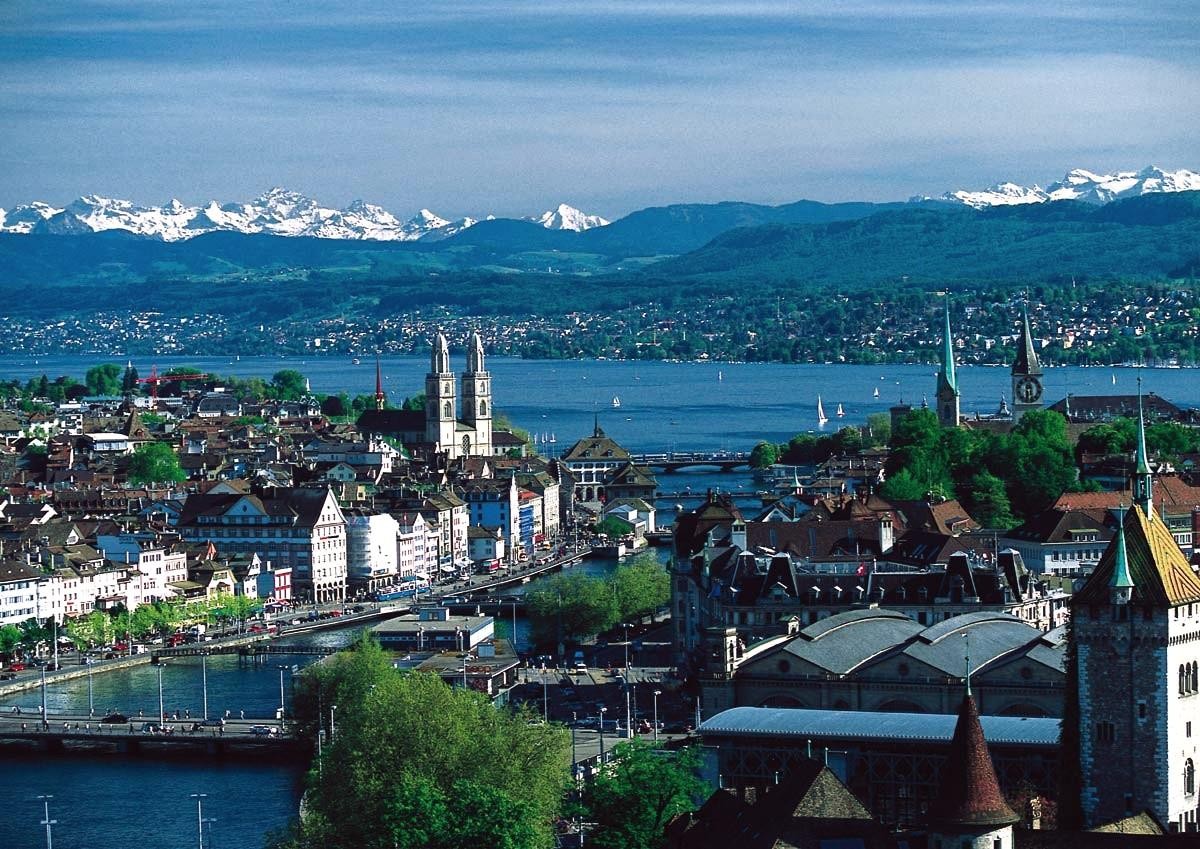 Photo: Wikipedia
The city of Zurich, a global center for banking and finance, lies at the north end of Lake Zurich in northern Switzerland. The picturesque lanes of the central Altstadt (Old Town), on either side of the Limmat River, reflect its pre-medieval history. Waterfront promenades like the Limmatquai follow the river toward the 17th-century Rathaus (town hall).
Zurich, the hub of Switzerland has come up on the frontline among the most expensive luxurious cities in the world. On the basis of size, Zurich is comparatively smaller than other expensive cities. Being the holder of Switzerland, you may think that it is the capital of Switzerland which is wrong. Due to having four national languages, it is quite interesting when you hear people pronouncing "Zurich" in four different ways.
The city is filled with the bliss of nature that the number of fountains crosses 1k. These fountains are different in shape. Some are plain and some evoke a sense of ancient history. Having the reputation of possessing the largest church clock face, Zurich represents an aesthetic environment with a touch of nature.
Much of the ancient center, with its winding lanes and tall church steeples, has been kept lovingly intact. Yet Zürich has also wholeheartedly embraced contemporary trends, with the conversion of old factories into cultural centers and creative new living spaces. Nowhere is that clearer than in Züri-West, the epicenter of the city's nightlife.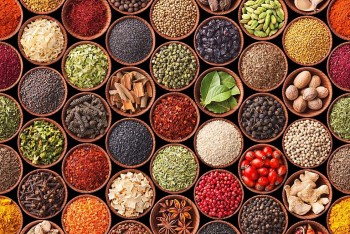 Vietnamese Herbal Tea
Antioxidants have been known since the 1990s and have been useful in fighting cancer, atherosclerosis, and many other chronic diseases.