The Mighty 5: The Most Beautiful and Stunning National Parks In Utah
Utah is a land of wilderness, rocky mountains, hills, dangerous hikes and is also the home of The Mighty 5, the biggest national parks that made up Utah's tourist attractions.
Bryce Canyon, Zion, Arches, Capitol Reef and Canyonlands: these are Utah's five national parks, known for their natural beauty and landscapes that see thousands of visitors each year. They are part of the Grand Circle, the route that includes some of Southwest natural wonders, which is called a circle precisely because it forms an imaginary circle over the territory.
Each national park anchors a travel region that beckons travelers to immerse themselves in not only the iconic national park, but the state parks, national monuments and small towns that weave texture into Southern Utah. Explore our resources to learn how you can maximize your experience, while minimizing your impact on delicate landscapes, according to Life Utah Elevated.
1. Arches National Park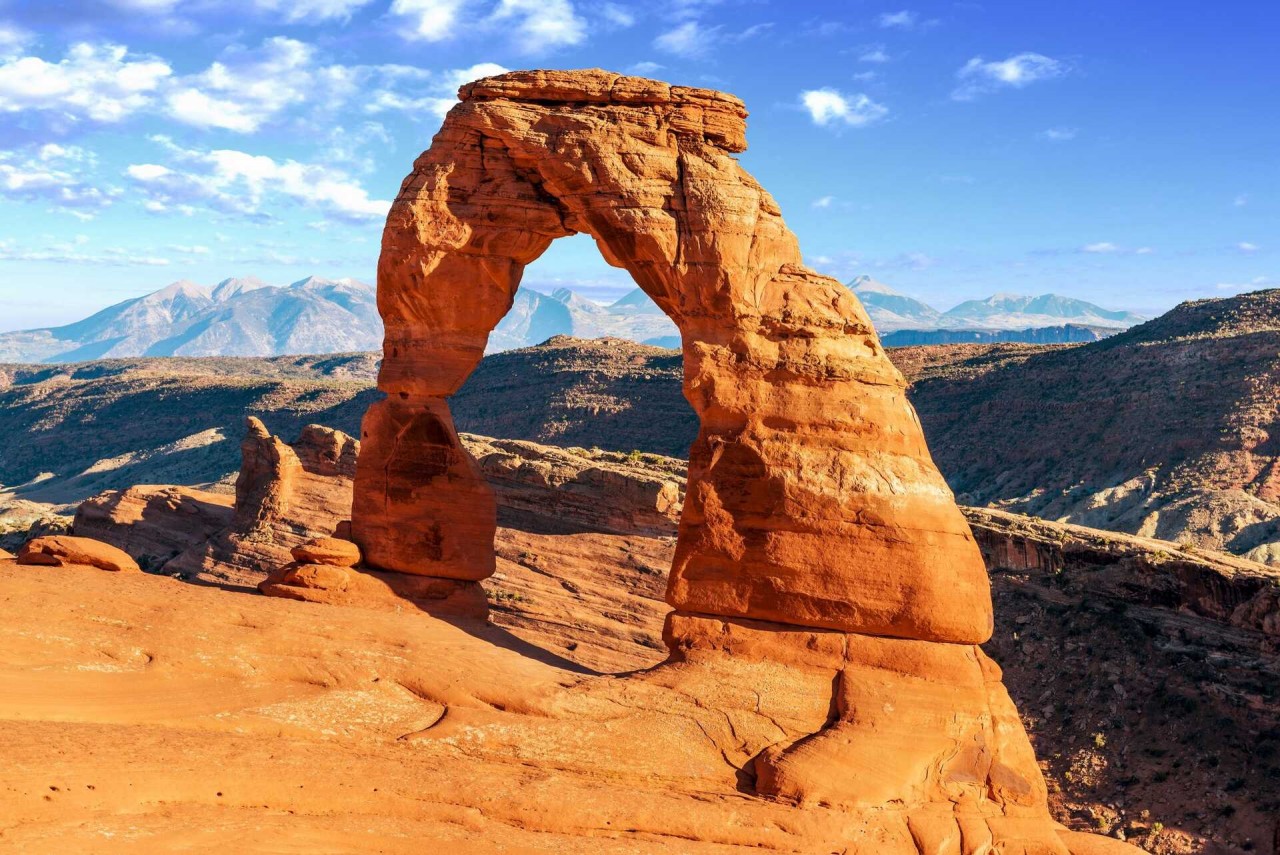 Photo: Getyourguide
All orthodox red rock-ists make a pilgrimage to the Holey Land (Moab) in their lifetime, but many find their devotion leads them back to Arches National Park every equinox.
God is a stonemason… and Utah's Arches National Park is the back room of his workshop. Stone bridges, gossiping monoliths, mountains with windows, city-sized sandstone pipe organs… They look like experiments. Or mistakes. Ambitious, dangerous ones, according to Visit Utah.
Try carpooling (or biking). You'll feel like a responsible resident of planet Earth and you'll be fighting one fewer car for a parking spot at popular trailheads. Speaking of parking spots at popular trailheads, they fill up like a horse race on payday, so opt for some paths less taken (it will make all the difference) or consider getting using a local taxi service or commercial touring company that will drop you off and picks you up from the park. If you do go to popular areas like Devils Garden, Delicate Arch or the Windows, don't idle at full parking lots. Move along (a scenic road loop through the park and passes many trailheads) and try back later.
Arches may be hot and dry, but it's as popular as the captain of the football team in an '80s movie. That means crowds, so plan your trip wisely. If you're driving, try visiting between 7 and 8 in the morning or 3 to 5 at night. Temperatures are cooler then and you'll feel cool just for planning ahead.
2. Zion National Park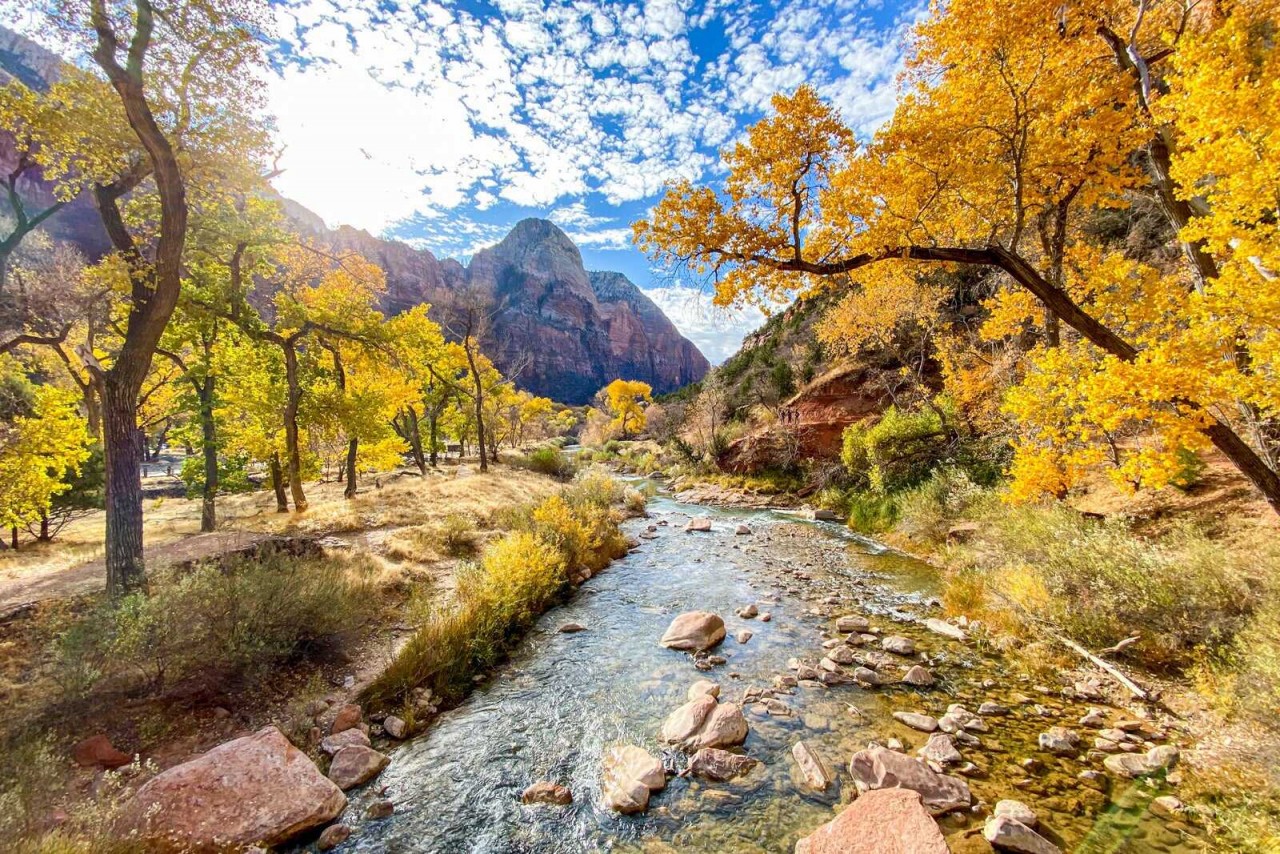 Photo: Utah
A thousand-foot deep red rock canyon, nested in dramatic surroundings. Whether you are trying to catch your breath while climbing the trail to Observation Point or watching the shadows constantly change the mood of the Court of the Patriarchs, Zion National Park is always ready to quench your appetite for outdoor wonder.
Zion National Park is an American national park located in southwestern Utah near the town of Springdale. A prominent feature of the 229-square-mile (590 km2) park is Zion Canyon, which is 15 miles (24 km) long and up to 2,640 ft (800 m) deep. The canyon walls are reddish and tan-colored Navajo Sandstone eroded by the North Fork of the Virgin River. The lowest point in the park is 3,666 ft (1,117 m) at Coalpits Wash and the highest peak is 8,726 ft (2,660 m) at Horse Ranch Mountain. Located at the junction of the Colorado Plateau, Great Basin, and Mojave Desert regions, the park has a unique geography and a variety of life zones that allow for unusual plant and animal diversity. Numerous plant species as well as 289 species of birds, 75 mammals (including 19 species of bat), and 32 reptiles inhabit the park's four life zones: desert, riparian, woodland, and coniferous forest. Zion National Park includes mountains, canyons, buttes, mesas, monoliths, rivers, slot canyons, and natural arches.
The geology of the Zion and Kolob canyons area includes nine formations that together represent 150 million years of mostly Mesozoic-aged sedimentation. At various periods in that time warm, shallow seas, streams, ponds and lakes, vast deserts, and dry near-shore environments covered the area. Uplift associated with the creation of the Colorado Plateau lifted the region 10,000 feet (3,000 m) starting 13 million years ago.
3. Bryce Canyon National Park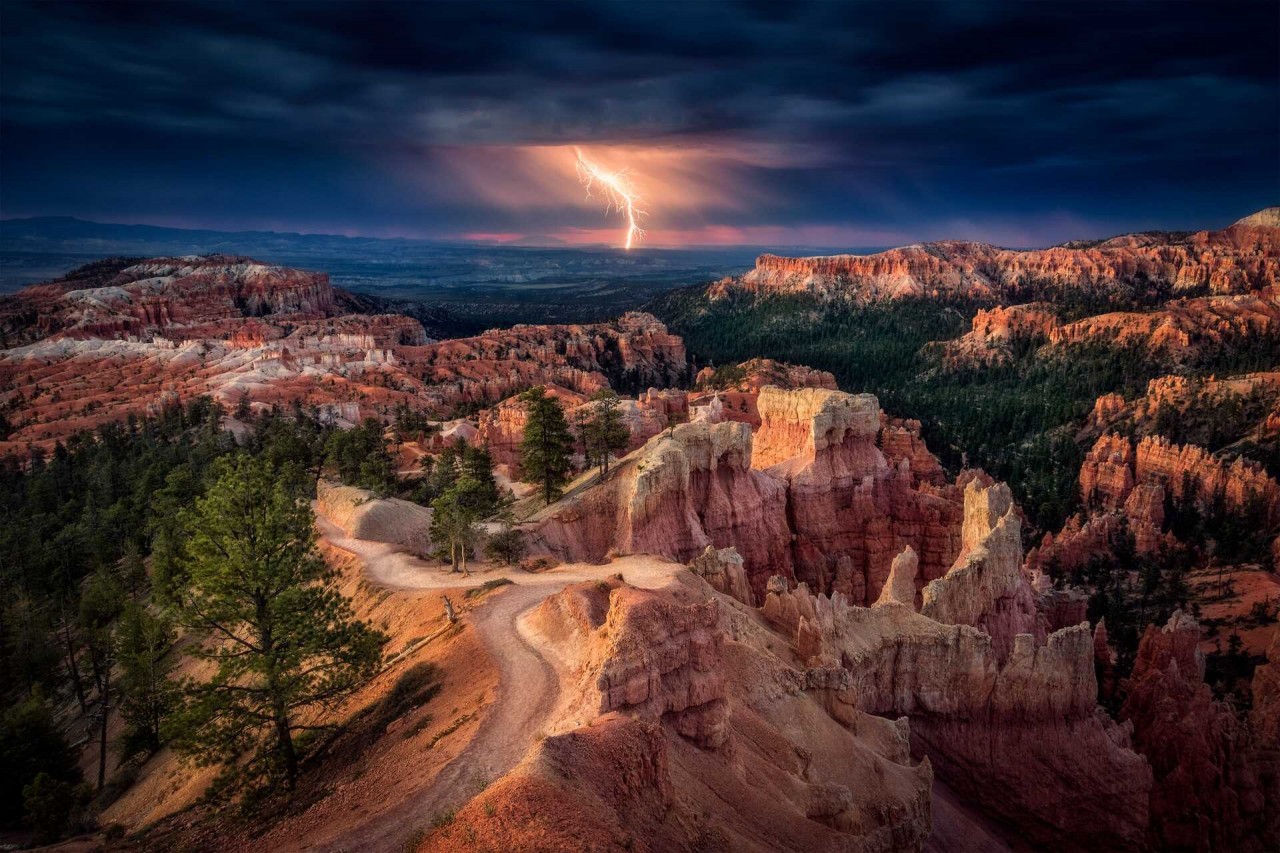 Photo: Visit Utah
Bryce Canyon National Park in Southwestern Utah is famous for the largest collection of hoodoos—the distinctive rock formations at Bryce—in the world.
Bryce Canyon is also home to horseshoe-shaped amphitheaters carved from the eastern edge of the Paunsaugunt Plateau, scenic vistas, and the dark night sky. Visitors can expect spectacular hiking, camping, endless outdoor ranger activities, and even a Prairie Dog Festival.
Because the park covers a vertical distance of over 2,000 feet, it exists in three distinct climatic zones: spruce or fir forest, Ponderosa Pine forest, and Pinyon Pine or juniper forest.
Bryce Canyon first became a tourist destination in 1916 with Union Pacific. It was then declared a National Moument in 1923, and officially established as a National Park in 1928.
To get a general idea of what Bryce has to offer, all you need to do is park your car in one of its overlooks and take the time to admire the beauty that surrounds you. But if you have more time, you can also explore one of the many paths, so you can admire the beautiful hoodoos up close.
4. Capitol Reef National Park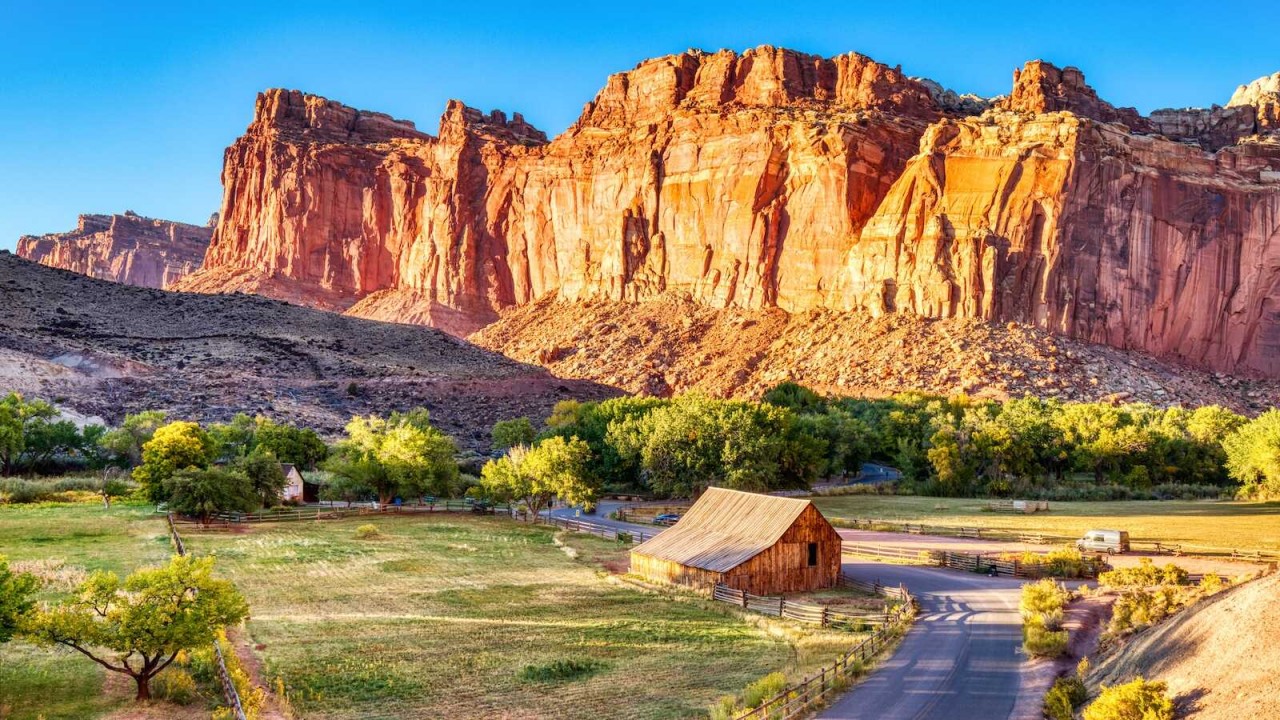 Photo: Capitolreef
Capitol Reef National Park is an American national park in south-central Utah. The park is approximately 60 miles (97 km) long on its north–south axis and just 6 miles (9.7 km) wide on average. The park was established in 1971 to preserve 241,904 acres (377.98 sq mi; 97,895.08 ha; 978.95 km2) of desert landscape and is open all year, with May through September being the highest visitation months.
Partially in Wayne County, Utah, the area was originally named "Wayne Wonderland" in the 1920s by local boosters Ephraim P. Pectol and Joseph S. Hickman. Capitol Reef National Park was designated a national monument on August 2, 1937, by President Franklin D. Roosevelt to protect the area's colorful canyons, ridges, buttes, and monoliths; however, it was not until 1950 that the area officially opened to the public. Road access was improved in 1962 with the construction of State Route 24 through the Fremont River Canyon.
The majority of the nearly 100 mi (160 km) long up-thrust formation called the Waterpocket Fold—a rocky spine extending from Thousand Lake Mountain to Lake Powell—is preserved within the park. Capitol Reef is an especially rugged and spectacular segment of the Waterpocket Fold by the Fremont River. The park was named for its whitish Navajo Sandstone cliffs with dome formations—similar to the white domes often placed on capitol buildings—that run from the Fremont River to Pleasant Creek on the Waterpocket Fold. Locally, reef refers to any rocky barrier to land travel, just as ocean reefs are barriers to sea travel.
5. Canyonlands National Park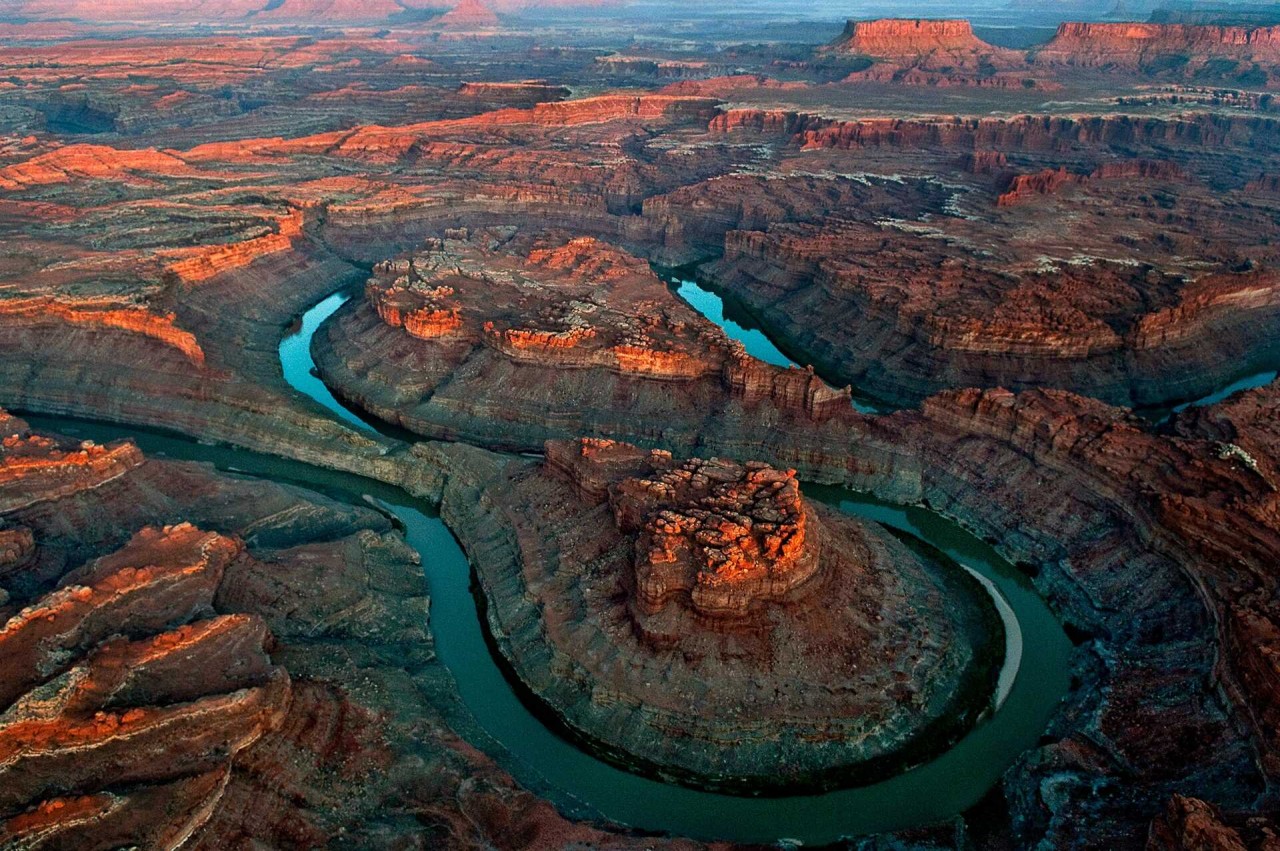 Photo: National Geographic
Canyonlands National Park is the largest national park in Utah, covering 527.5 square miles. The park is divided by the Colorado and Green Rivers into three distinct districts: the Island in the Sky, the Needles, and the Maze. Horseshoe Canyon is also part of Canyonlands National Park but is geographically separate, according to Utah's Canyon Country.
The rivers and their tributaries have had a major hand in designing this natural wonder where canyons, mesas, and buttes typify the primitive southern Utah desert landscape yet each section is highlighted by its own unique characteristics. Renowned American author Edward Abbey called Canyonlands National Park, 'the most weird, wonderful, magical place on earth.'
The Island in the Sky district is a massive mesa elevated more than 1,000 feet above the surrounding landscape, with panoramic views of spectacular canyon country up to 100 miles in every direction. The district is defined by the Green River to the west and the Colorado River on the east. A paved road with several scenic pullouts leads from Moab to Island in the Sky, making it one of the easiest areas to explore.
Island in the Sky district can be explored in as little as an hour, by driving to Grand View Point and Green River overlooks for a broad view of Canyonlands National Park. A half day will also allow time for a few short hikes. There are several short trails (all two miles roundtrip or less) atop the mesa, including Aztec Butte, Grand View Point Trail, Mesa Arch, Upheaval Dome Overlook Trail, and Whale Rock Trail, as well as access to longer trails like Murphy Loop, Syncline Loop, Lathrop Canyon, and Taylor Canyon.
The White Rim Road Trail runs for 100 miles below the mesa top, offering spectacular views and multi-day mountain bike and four-wheel drive trips. Trail maps are available at the visitor center, which is open daily and has limited services. Overnight visitors can stay on a first-come basis at Willow Flat Campground, which offers year-round camping at their twelve sites, plus grills, picnic tables, and vault toilets. Be sure to bring bottled water and food, as no other services are available in the park. Ranger-led activities are available from March through October.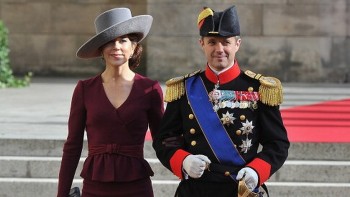 Friendship
Denmark's Crown Prince and Crown Princess will visit Vietnam to celebrate 50 years of diplomatic relations and promote green solutions.