Doan Thi Huong to be freed next month, says lawyer
Doan Thi Huong was sentenced to three years and four months in jail after accepting a lesser charge on Monday and will likely be freed in May, her lawyer said.
Doan Thi Huong is seen happy after receiving a lesser charge
"In the first week of May, she will go home," lawyer Hisyam Teh Poh Teik told reporters in the Shah Alam High Court, outside Kuala Lumpur.
Doan Thi Huong, originally charged with murder, had pleaded guilty to a lesser charge of causing injury, and the judge sentenced her to three years and four months in jail from her arrest in Feb 2017.
Hisyam said that with sentence reductions that are usually applied in the Malaysian system, she would be freed at the start of next month.
VNF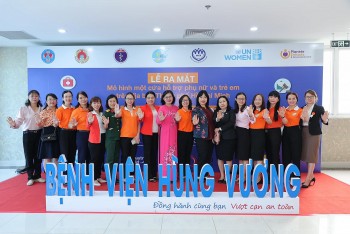 Viet's Home
What is the one-stop centre for women and children experiencing violence?