Early childhood education development plan passed
PM Nguyen Xuan Phuc has recently released Decision 1677/QD-TTg to ratify the Project on early childhood education development in the 2018-2025 period.
Illustrative photo: Cong Ly
The project targets to cement and deepen preschool network in line with local socio-economic conditions to meet schooling demand of children.
It also aims to persify types of education in accordance with regional and global standards; maintain and raise universal education for five-year-old children and make good preparation for children to enter primary school.
Consolidating school network
Under the project, in the 2018-2020 period, the school network will be consolidated and expanded to welcome children to schools; develop private preschool establishments.
By 2020, at least 98.5% of preschool children will attend two lessons per day; the rate of underweight children will decrease by 0.3% per year; the proportion of malnutrition will decline by 0.2% per year; the rate of obese children will be put under control.
By 2020, at least 70% of teachers will graduate pedagogy college.
By 2021-2025, preschool network will be developed. By 2025, at least 35% of kindergarten children and 95% of preschool children will go to school.
Improving education quality
To fulfill the present goals, by 2025, the project will perfect mechanisms and policies on education development; mobilize financial resources for preschool education development; renovate preschool education management; finalize planning of class network; strengthen investment and improve the quality of education management.
The project also looks to better Vietnamese language teaching for ethnic minority children; organize foreign language and IT teaching courses; prevent malnutrition; promote cooperation among schools, families, and the community in early childhood children education./.
( VNF/VNA )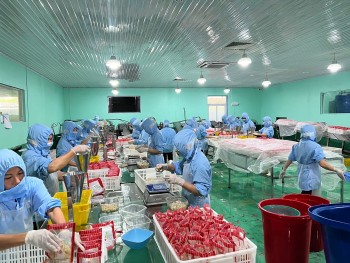 Focus
Not only agricultural products, traditional dishes of Vietnam also penetrate into difficult markets, bringing great revenue to businesses and people.