Embark On A Spring Journey To The Most Beautiful Beaches In The Central Vietnam
The provinces in the central coastal region stretch along an S–shaped curve and most of them are bordered by the sea. This is also an area with many beautiful beaches that attract a lot of tourists during the end of the year and New Year's time.
Central Vietnam is known for its well-preserved historical sites, smiling locals, and soothing natural beauty. The central coast will beckon you with the promise of enriching experiences and sun-kissed days by the beach.
Stroll down the narrow streets of Hoi An's Ancient Town, where timber frame shophouses still appear the way they did centuries ago, and the streets are aglow in colorful lanterns each night. Or acquaint yourself with the final days of the Nguyen Dynasty in Hue, where royal citadels, tombs, and temples are sprinkled along the tranquil Perfume River.
In between, modern Danang City offers a taste of some of Vietnam's most luxurious resorts and top golf courses -- as well as one of the country's best beaches. And a few hours away, Phong Nha's spectacular caves are the latest frontier for nature enthusiasts.
Da Nang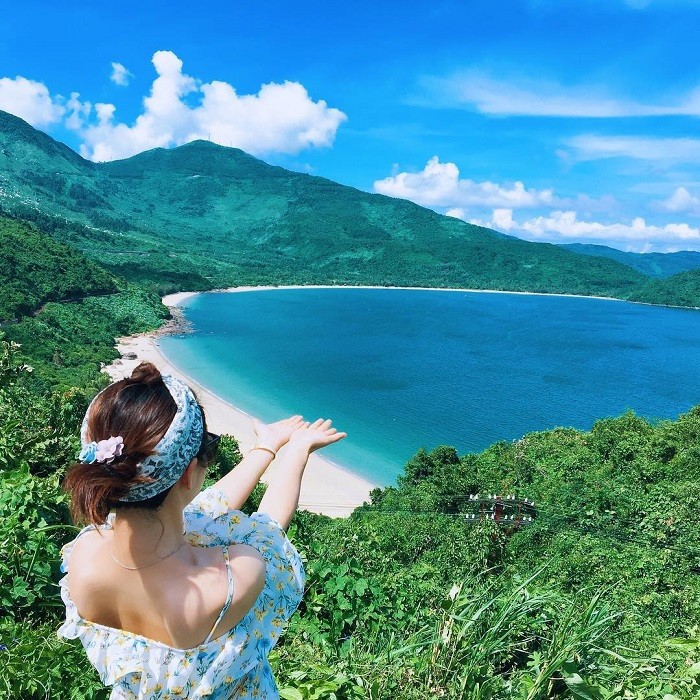 Photo: Yeu Da Nang
Da Nang has always been one of the best–known destinations in Central Vietnam. With the peacefulness and closeness of the city, plus countless breathtaking sceneries, this makes a paradise for all visitors from all over Vietnam coming here to explore and experience during their spring journeys.
The dynamic city of Da Nang is famous for its tourist attractions such as Ba Na mountain, My Khe beach, Linh Ung pagoda, Ngu Hanh Moutain, Ly Son island, Han River Bridge, Quay Bridge, Dragon Bridge, and other beautiful spots.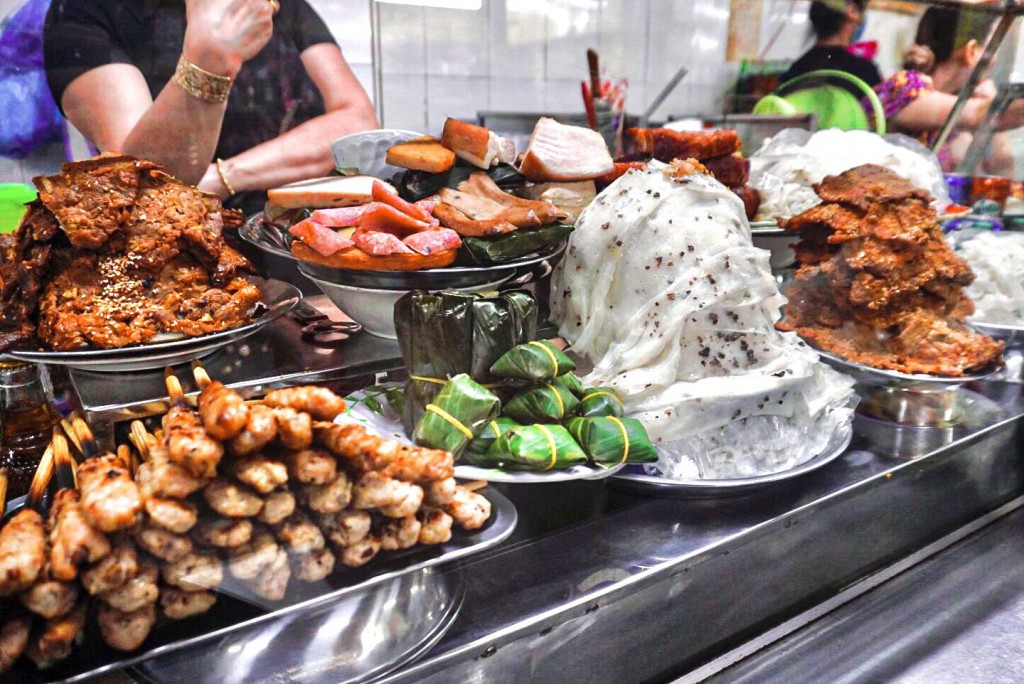 Photo: Yeu Da Nang
With broad beaches, fantastic street food, the fabled Hai Van Pass, and a growing collection of cafes, restaurants, and bars, it's no wonder the residents of Da Nang sport some of the broadest smiles in the country. The warm sands of My Khe Beach sweep south from the mountainous Son Tra Peninsula. Da Nang hosts some of Vietnam's top luxury resorts, but much of the beach still belongs to the people who make it their playground, gym, and source of livelihood.
Da Nang is a dream destination for foodies, with scores of seafront eateries and street food stalls. Mi Quang — a dish of rice noodles, pork, shrimp, quail eggs, peanuts, and fresh herbs — is a must-try delight.
Hoi An, Quang Nam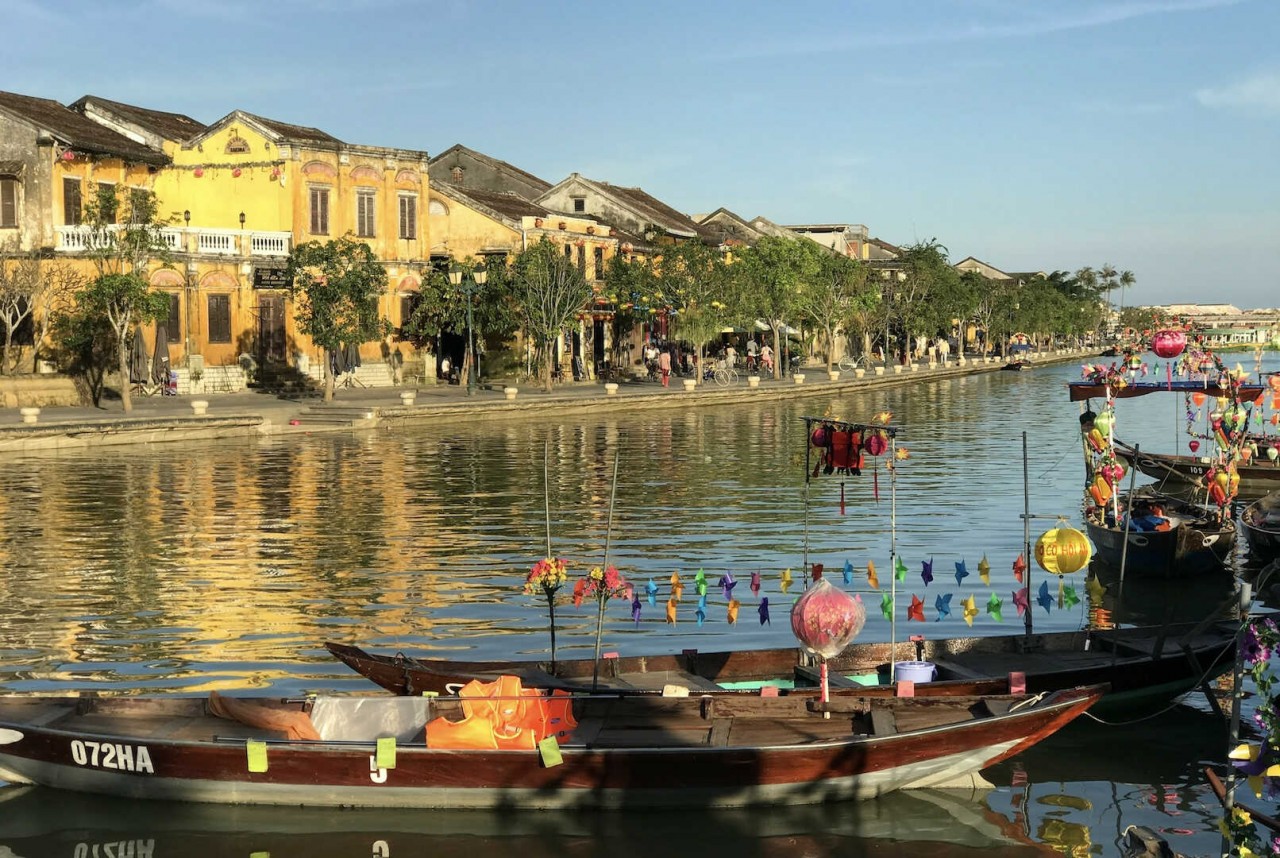 Photo: Luu Huong
Hoi An city is located in Quang Nam province, on the banks of the Thu Bon river, and is famous for its ancient town architecture and culture that has been preserved from the 80s to the late 20th century until now. Hoi An Ancient Town is also the intersection of many different cultures such as Vietnam, China, Japan, and Europe.
Hoi An is a place where the bold march of progress peters into a leisurely amble. In this one-time trading port, the Thu Bon River meanders past crumbling shophouses and weathered pagodas, while sampans come and go from the old ferry quay. Outside the Old Town, two-lane roads slice through waving rice fields and emerge at a frothy coastline. Stay a couple of days, and Hoi An's easygoing beauty and lantern-lit nights may leave you hopelessly beguiled.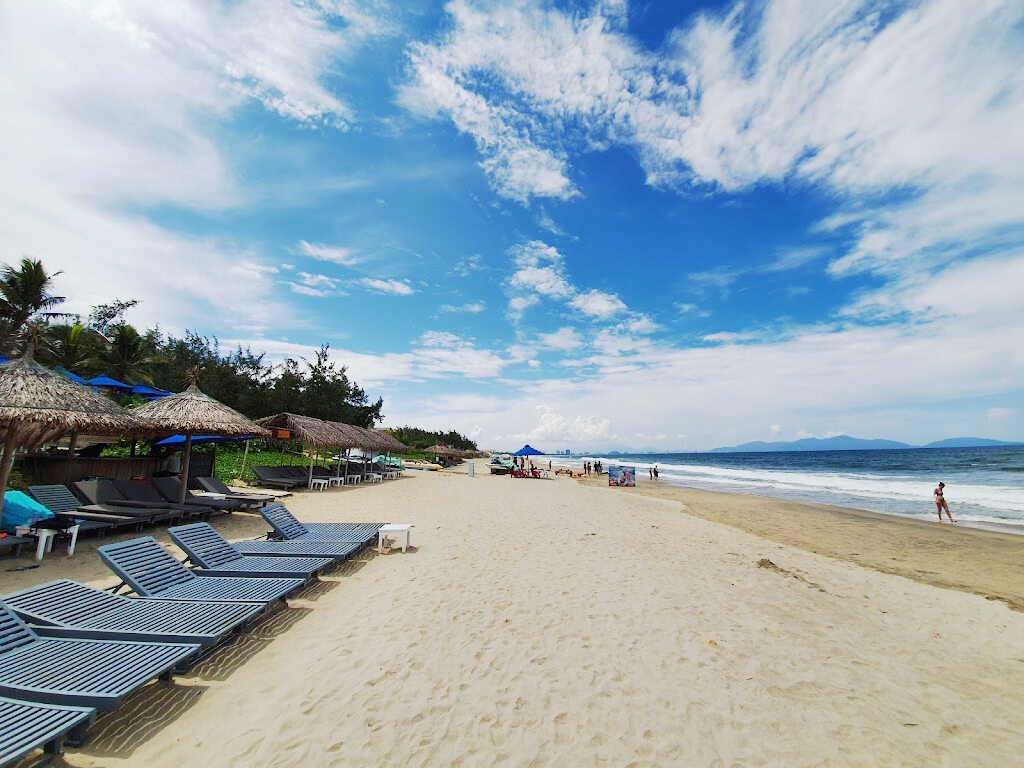 Photo: VinWonders
Coming here, travelers will have the opportunity to witness the golden-painted houses, streets, and red roofs mixed with moss colors, and the bright flowers brighten up the blue sky. All blend into a most gorgeous scene, attracting both Vietnamese tourists and international friends.
Nha Trang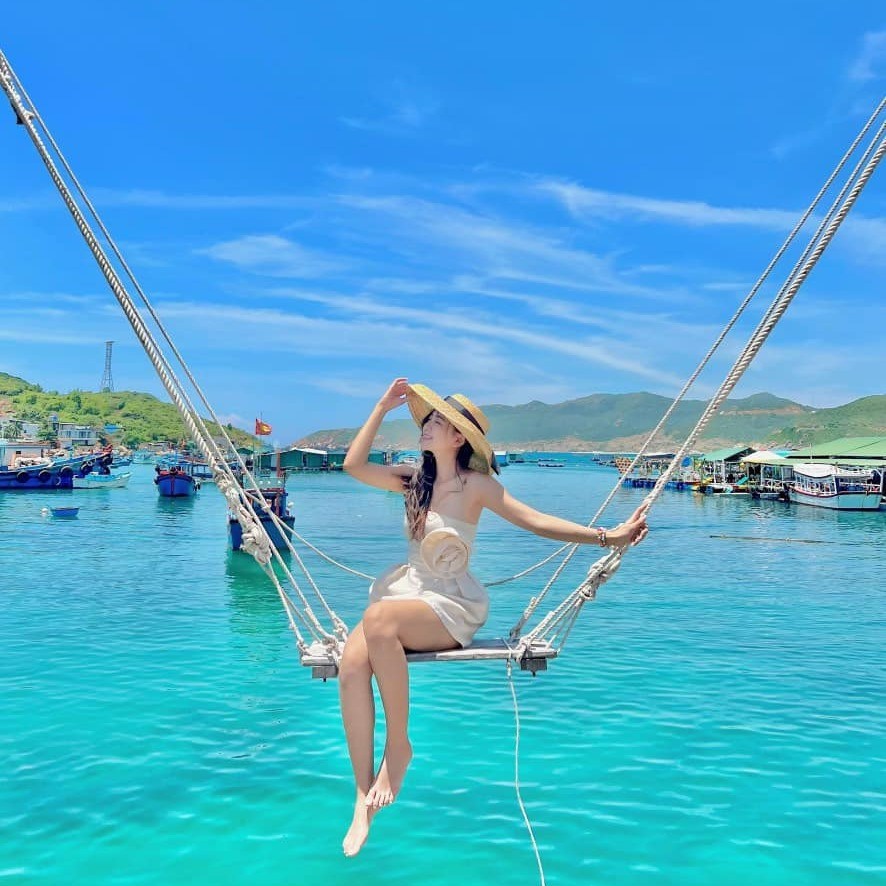 Photo: Hua Thao Nguyen
Nha Trang is a province in the South Central Coast of the South Central Coast – both a coastal city and a tourist center of Khanh Hoa province.
Nha Trang is not just wrapped around by the sea itself, but it is also recognized as one of the most beautiful seas in the world with a blue sea, fine white sand, and tall coconut trees.
Besides, visitors can also have a chance to admire the famous traveling destinations such as the Institute of Oceanography, Dam Market, and Ponagar Tower, along with other well–known islands such as Binh Ba, Hon Tre, Hon Tam, Diep Son, Hon Mun, and Hon Ong.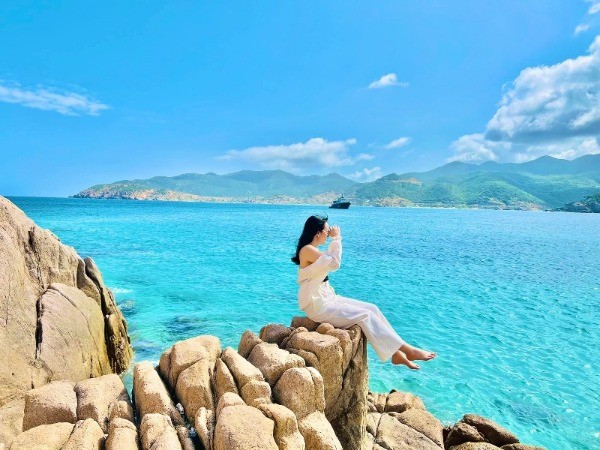 Photo: VnTrip
The rainy season in Nha Trang takes place from September to December, but the southern coast is less prone to heavy storms than its northern counterparts. In fact, Nha Trang gets the most sunshine in the country, meaning travelers can arrive at any time of year and still enjoy their coastal visit.
Phu Yen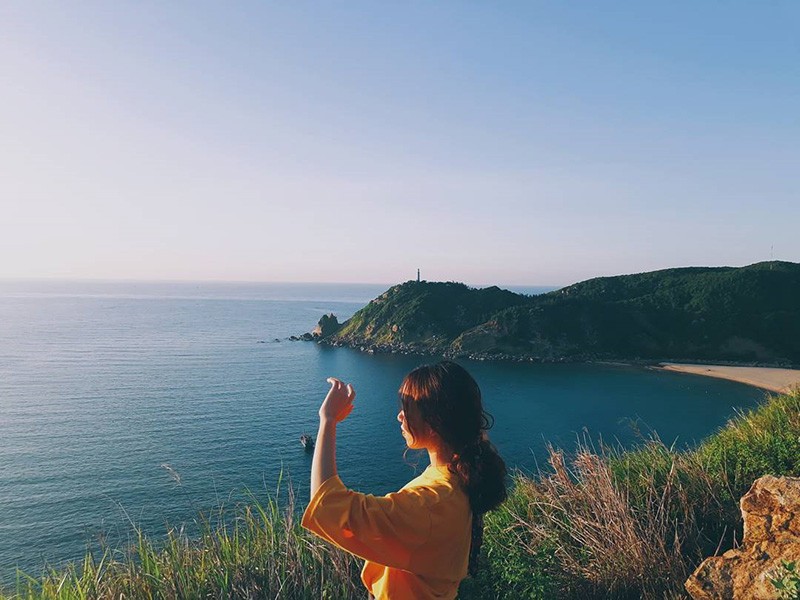 Photo: Review du lich Phu Yen
Few places in Vietnam are as charming as Phu Yen - the land of the rising sun. Vietnam's easternmost province hasn't been well-known until the launch of Yellow Flowers on the Green Grass, a famous Vietnamese movie that was filmed there. The diversity in enchanting geography, fabulous culinary delights, and an abundance of thrilling activities make Phu Yen a real feast for seasoned travelers yearning for adventures.
Phu Yen is a tourist destination that is increasingly attracting many domestic and foreign tourists because of its rustic, majestic, and extreme beauty. It is also famous for its rocky and steep pathways that challenge the bravest hearts, and its cool wind-blown mountain passes and beaches. There are other spots that you can visit here such as Vung Ro Bay, Ganh Den, Da Dia Reef, Dai Lanh Lighthouse, Nhan Tower, Nhan Mountain, Da Rang River, and other beautiful places.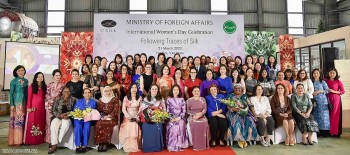 Friendship
Female ambassadors, representatives from diplomatic corps and international organizations, along with spouses of diplomats in Vietnam gathered together to find about more about silk weaving and silk products in Vietnam.