Enjoy the Beautiful Golden Season in Than Uyen
First Thanh, second Lo, third Than, fourth Tac - This famous saying refers to 4 fields: Muong Thanh (Dien Bien), Muong Lo (Yen Bai), Muong Than (Than Uyen district - Lai Chau), and Muong Tac (Son La).
Than Uyen is a mountainous district in Lai Chau province, northwest of Vietnam. When visitors come to Than Uyen, they will surely be surprised because although this is a mountainous district, Than Uyen has not only mountains and hills but also large rice fields and great lakes with wonderful natural scenery, as well as wonderful and unique cultural features that leave visitors with a particularly deep impression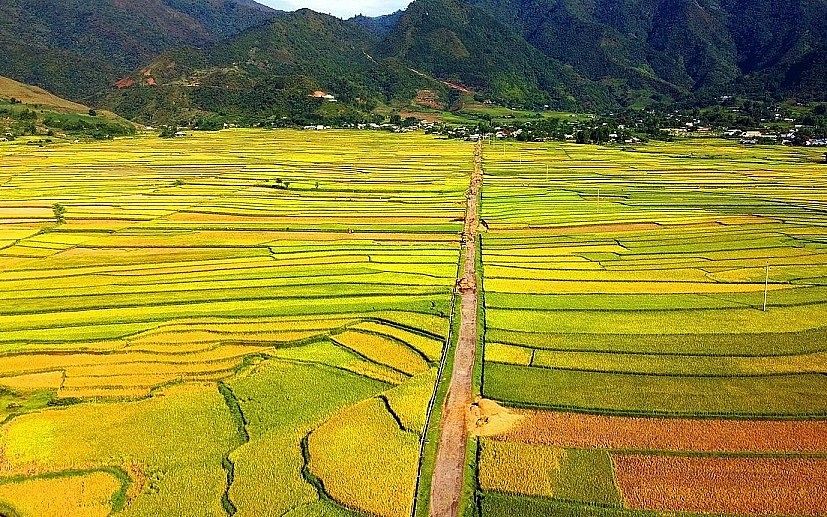 The golden color of rice fields at Muong Than, Muong Than commune, Than Uyen district. Photo: dulich.petrostimes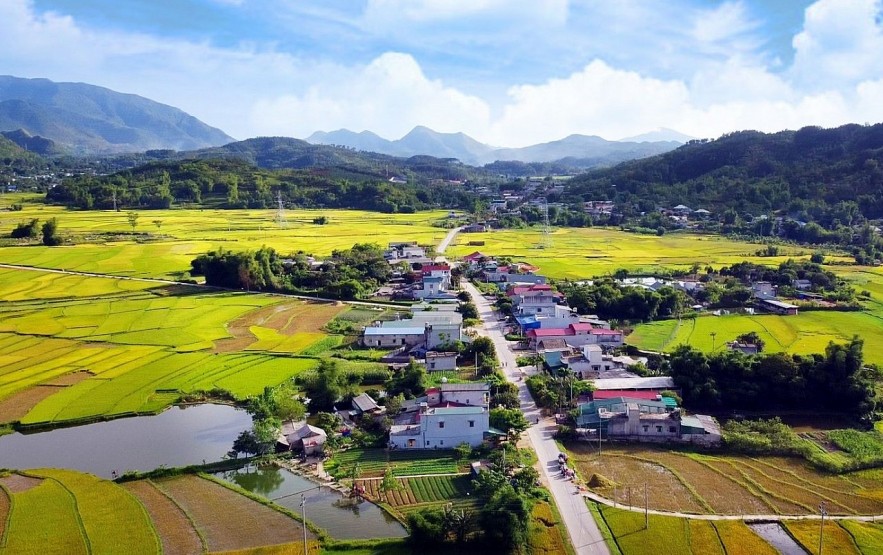 Photo: dulich.petrostimes
Not exactly tall terraced fields, the Muong Than field (Than Uyen district) has a more sloping terrain that allows this land to be harvested twice a year. With a total agricultural production area of about 2,000 hectares, Muong Than has become one of the four largest and most beautiful fields in the Northwest region.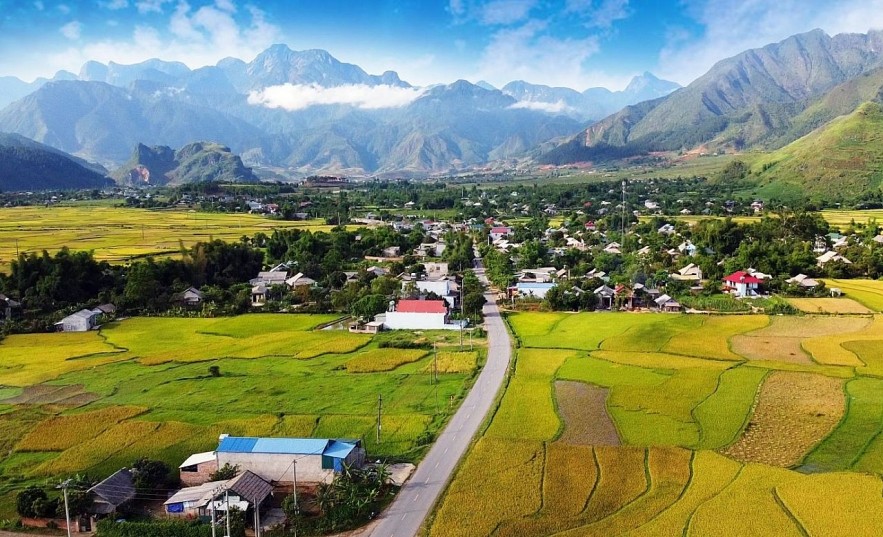 Photo: dulich.petrostimes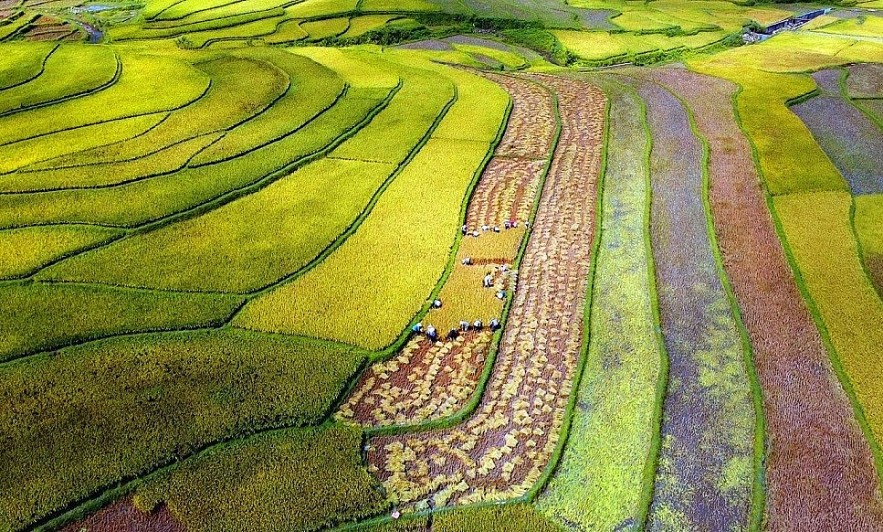 Photo: dulich.petrostimes
Than Uyen district is an ancient land inhabited for a long time. Archaeologists have discovered many artifacts that confirm the existence of humans on this land from primitive times (in Hoa Binh culture from 8000 to 10,000 years ago). Thus, it is clear that Than Uyen is a land rich in historical and cultural values. Over thousands of years of production, construction, and development labor, the local people here have made significant contributions to the overall development of the community of ethnic minorities in Northwestern Vietnam, building and fighting side by side to protect their homeland.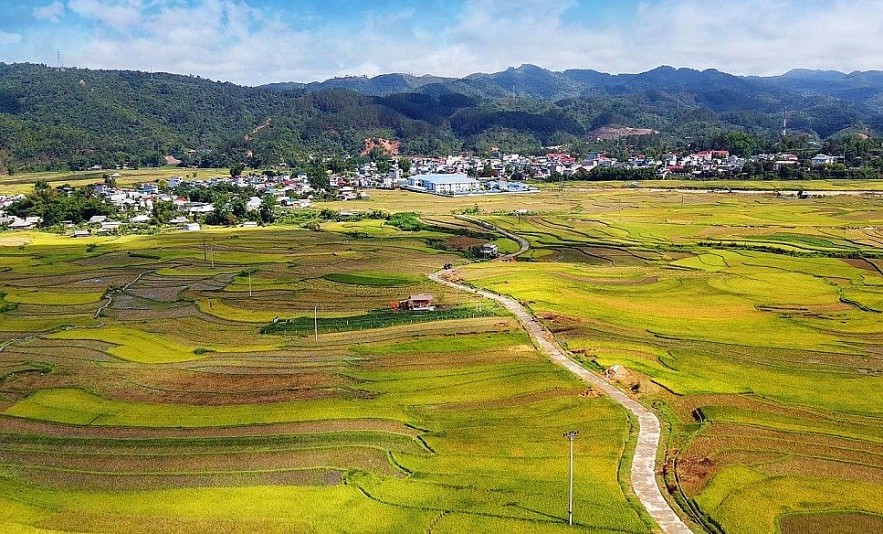 Photo: dulich.petrostimes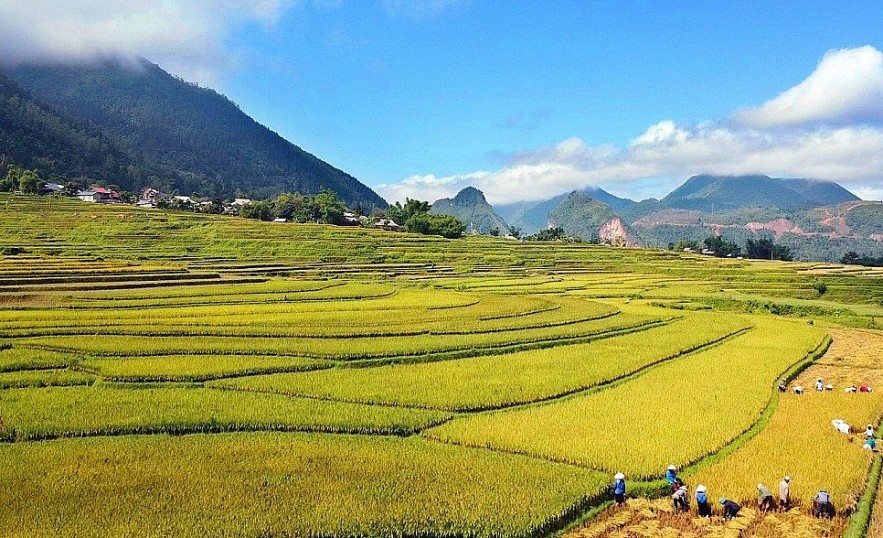 Photo: dulich.petrostimes
Than Uyen is an area with a height of about 500m to 1800m above sea level, a valley with two parallel mountain ranges - the east is the Hoang Lien Son range and the west is a low hill range of Pu Sam Cap range. , located between two mountain ranges is Muong Than field. In addition, in the heart of Than Uyen, between fields or low mountainous areas, along rivers and streams, there are many limestone mountains. That place hides many traces of prehistoric humans. Tham Dan Chieu mountain cave in Muong Kim has been recognized as a provincial historical relic because fossil remains of ancient people have been discovered here. In addition, the Tham Poong, Tham Ning caves in Ta Gia, and Che Bo caves in Phuc Than are all large caves with both dry caves and water caves, suitable for the early human life
Photo: dulich.petrostimes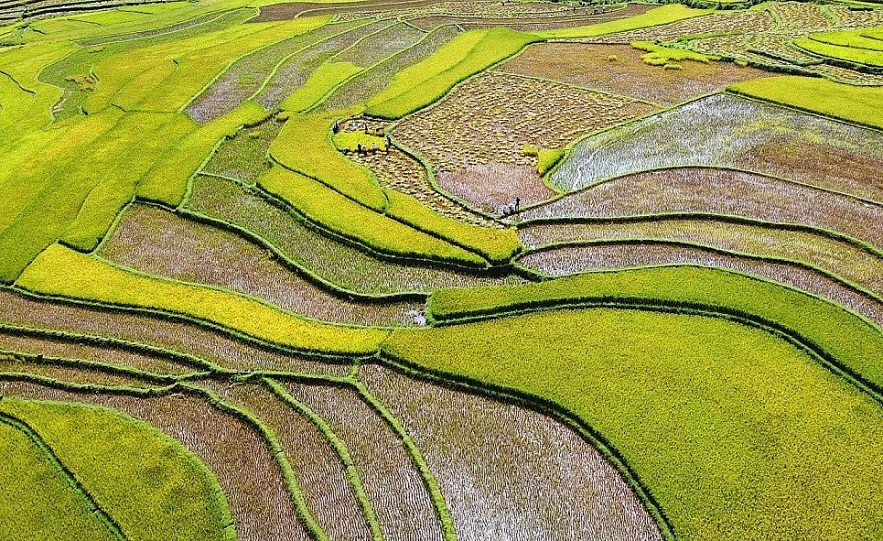 Photo: dulich.petrostimes
Currently, Than Uyen is an attractive destination for tourists and backpackers who love the rustic beauty of the mountainous natural landscape. In every season, the fields in Than Uyen are beautiful. Each season, Than Uyen field, has a very unique beauty.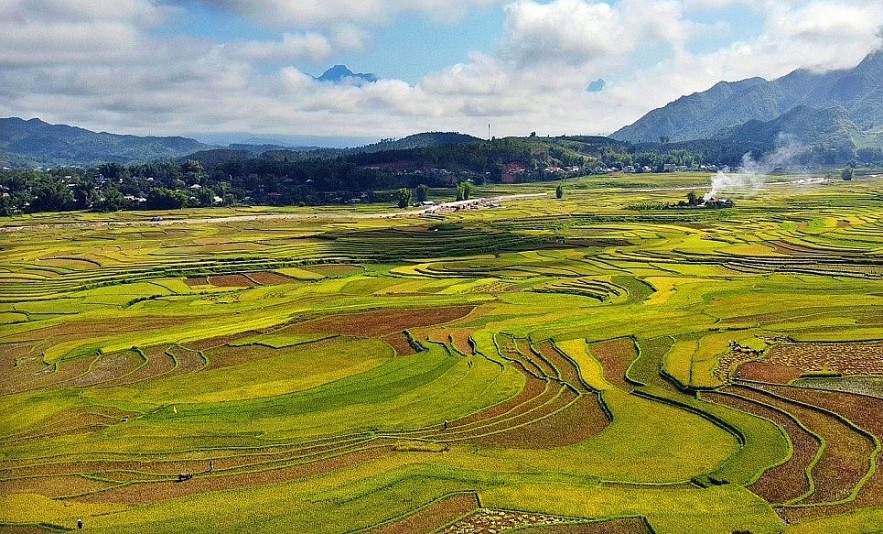 Photo: dulich.petrostimes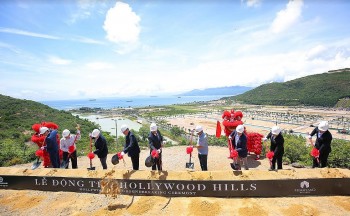 Economy
On October 2, at Hai Giang peninsula (Quy Nhon city, Binh Dinh), Hung Thinh Corporation held the groundbreaking ceremony of Hollywood Hills by YOO Inspired by Starck – a subdivision at MerryLand Quy Nhon. The event marks the first time that the world's No.1 ranked design and branded residence company YOO Inspired by Starck is officially present in Vietnam, with a collection of villas designed by creative director, Philippe Starck.