EU, US Companies Keen to Invest in Vietnam
Financiers from the EU and the United States have expressed their keen interest in investing in the Vietnamese market, especially in such fields as green energy, infrastructure, and logistics, according to industry insiders.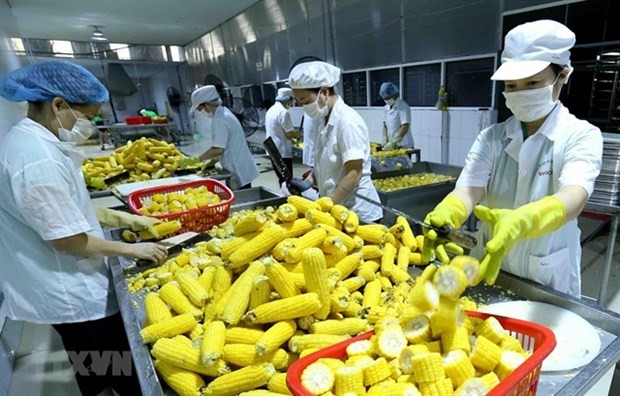 At a fruit processing plant in the Mekong Delta. Photo: VNA
A recent survey conducted by the European Chamber of Commerce in Vietnam (EuroCham) for more than 1,300 EU firms indicates that 41% of the respondents planned to move their production facilities to the country, up 30% compared to data compiled during the previous survey, VOV reported.
Furthermore, approximately 35% of the respondents named Vietnam among the top five most attractive investment destinations.
Meanwhile, John Rockhold, chairman of the American Chamber of Commerce in Vietnam (AmCham Vietnam), revealed that investors from US also intend to pour a huge amount of capital into the country's green energy, logistics, and infrastructure sectors.
Explaining the growing trend, the Vietnam Association of Foreign Invested Enterprises (VAFIE) pointed to the fact that Vietnam effectively shifted to the implementation of the circular economy model in a number of industries throughout the 2021 - 2022 period.
Indeed, economic zones have gradually turned into ecological economic areas with a number of ecological urban industrial zones taking shape, a factor that has attracted the world's large corporations to invest in high-tech products such as Samsung, LG, Intel, and Toyota.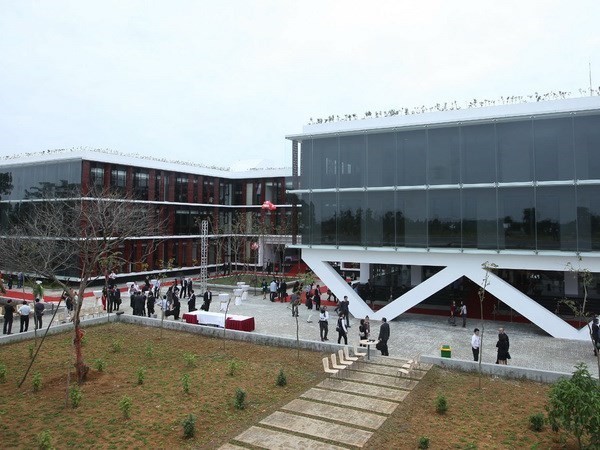 Software village at Hoa Lac Hi-Tech Park. Photo: VNA
Professor Nguyen Mai, chairman of the VAFIE, emphasised that among ASEAN member states, Vietnam can be considered as a rising star in the global supply chain, as it makes up a significant market share in multiple fields, including garments and textiles, footwear, and consumer electronics.
Vietnam has also emerged as a manufacturing hub for electronic products as part of the global supply chain. Its electronics exports hit a record high of USD 100 billion in 2021, representing about one third of its total export value.
According to the 2022 annual report detailing foreign investment in the country, there remains a number of hurdles faced by foreign investors, including cumbersome administrative procedures and visa policy for foreigners.
The report outlines that although 68.5% of the FDI firms rated Vietnam as being more favourable in terms of investment location, labour costs and quality, taxes, the Government's capability to respond to emergencies compared to other countries, the quality of infrastructure, and public service delivery in the country must be improved moving forward.
Vietnam's economic growth is projected to ease to 6.3% in 2023 from a robust 8 percent last year, as services growth moderates and higher prices and interest rates weigh on households and investors, VNA citied the World Bank's report released on March 13.
In its Taking Stock report's March 2023 edition, the WB provided recommendations for reforms to tap into the potential of the service sector.
It said, the service sector will grow moderately, mostly driven by domestic demand, which may be affected by higher estimated inflation of 4.5% this year.
Service has become the largest sector of Vietnam's economy, increasing from 40.7% of GDP in 2010 to 44.6% in 2019.
If utilized effectively, the service sector could play an important role in supporting Vietnam's sustainable productivity growth and achieving the goal of becoming a high-income economy by 2045, the bank added.
According to the WB, Vietnam has the fiscal space to implement measures to boost growth, unlike many other countries.
The country's economy is expected to benefit from part of the 2022-2023 economic support program, it noted.
As of February 2023, Vietnam had attracted nearly USD 440 billion from 141 countries and territories.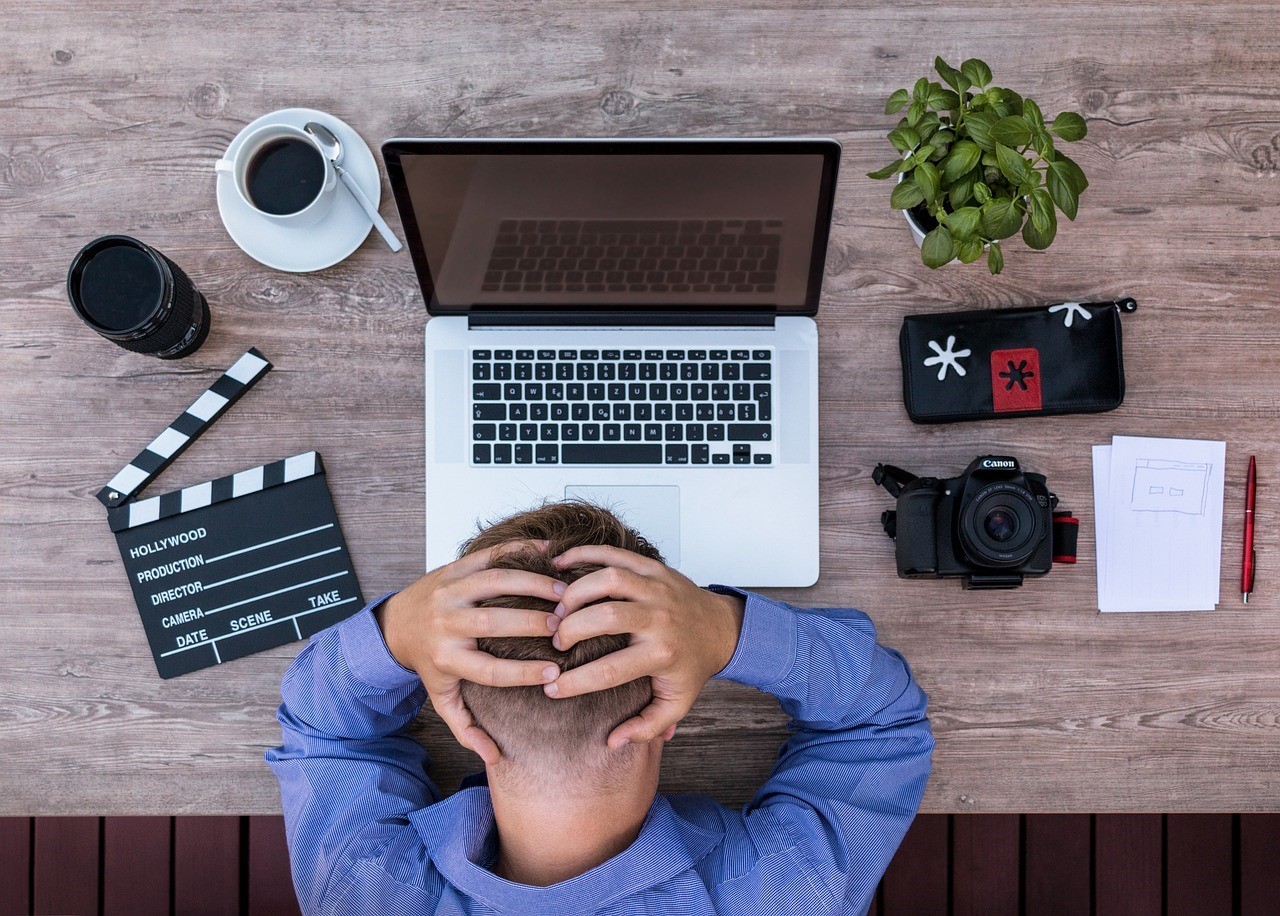 Economy
As the dust begins to settle on the monumental impact of Artificial Intelligence (AI) in the finance and media world, growing skepticism and mountain calls for regulation have got the creators of multiple AI platforms on the backfoot.
September 29, 2023 | 11:04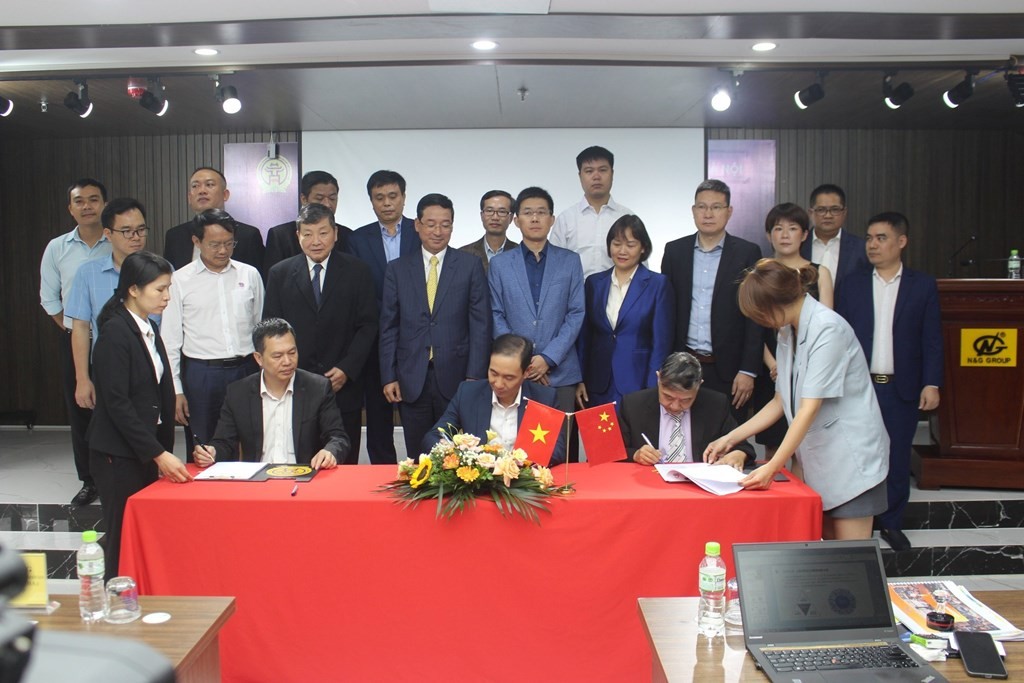 Economy
Enterprises from both Hanoi, Shanghai sides will immediately deploy investment and production preparation procedures in 2024 to soon turn the agreement into practical effect, bringing efficiency to the two sides.
September 28, 2023 | 20:19