FBS and SUKA Society Make an Impact: New Classroom and School Kits for Sabah Students
Global Broker FBS has partnered with SUKA Society to provide better educational facilities to the children in the Sabah region for the years ahead. Through a monetary donation, FBS supported refurbishing a Kampung Kipouvo Community Learning Center classroom and presented school stationery kits to young learners.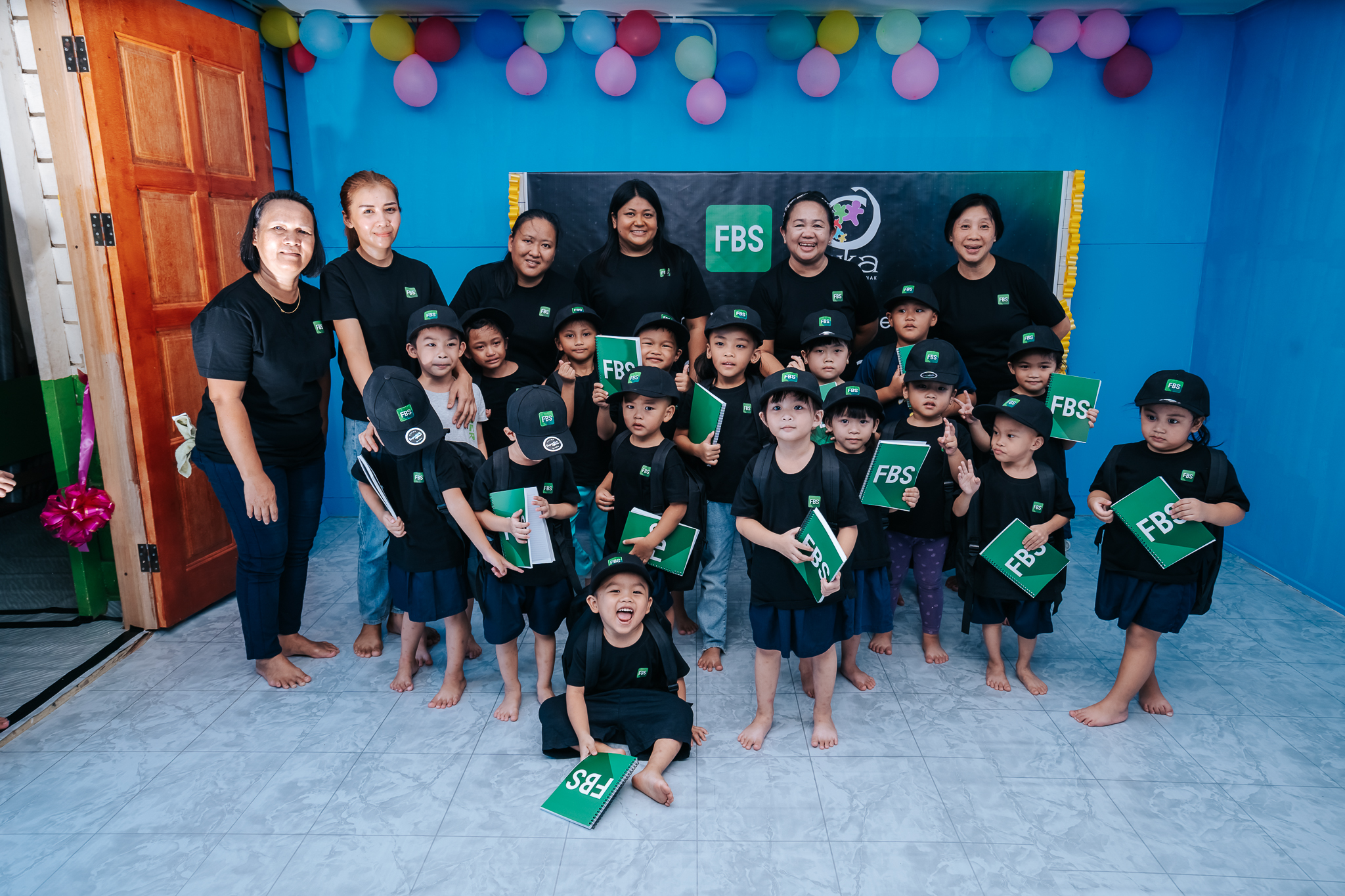 On November 12, 2023, FBS and SUKA Society members, along with students, parents, and teachers from the Kampung Kipouvo Community Learning Center, gathered for the grand opening ceremony of the new classroom. Students expressed their excitement as they entered their new learning area. The moment was made even more special by the school gifts provided by FBS. The kits included backpacks, notebooks, pens, and T-shirts, enhancing the overall learning experience for the young learners.
The joyful celebration commenced with the new classroom named after FBS to honor the brand's contribution to the local community.
FBS's Official Representative in Malaysia, Aizzat Arfa, commented, "At FBS, we believe in the power of education as the transformative force of development. Our brand has been very excited to engage in this refurbishment project and make a meaningful change for the younger generation in Sabah. This initiative reflects our commitment to social responsibility and positively impacting the local community." Mr. Aizzat added, "We hope the students of Kampung Kipouvo Community Learning Center will think and dream big, conquering big heights in the future."
"We are immensely grateful for the generous support from FBS in our mission to provide greater access to education for Indigenous children in remote villages throughout Malaysia. This collaboration has not only enhanced the physical infrastructure of the Kampung Kipouvo Community Learning Center but has also created a more comfortable and conducive space for young learners to thrive in their educational journey. FBS's commitment to social responsibility is evident in their active involvement in the reconstruction project, and we look forward to continuing this journey together," said Anderson Selvasegaram, Executive Director, SUKA Society.