Festival Honours UNESCO Intangible Cultural Heritages Across Vietnam
A festival to honor and showcase Vietnam's UNESCO-recognised intangible cultural heritages of humanity is underway in the northern province of Phu Tho from April 22 to 24, as part of the local 2023 Hung Kings Temple Festival and Culture and Tourism Week of Ancestral Land.
The annual festival is to highlight the values of two provincial cultural heritages that have been recognized by UNESCO as part of the Intangible Cultural Heritage of Humanity, namely the worship of Hung Kings and Xoan folk singing.
Photo: Vietnamplus
Visitors are treated to performances in 15 cultural heritage genres, with the involvement of nearly 1,000 artisans and artists from 13 provinces and cities nationwide which possess the heritages, including Hue court music, Bac Ninh's Quan ho (love duet) singing, Central Highlands' space of gong culture, Phu Tho's Xoan singing, and the art of Don ca tai tu music and song in southern Vietnam, among others.
Addressing the inauguration ceremony, Christian Manhart, head of the UNESCO Representative Office in Vietnam, confirmed that Vietnam is one of the most active members of UNESCO, and it is willing to share its success stories with other countries in the cultural field.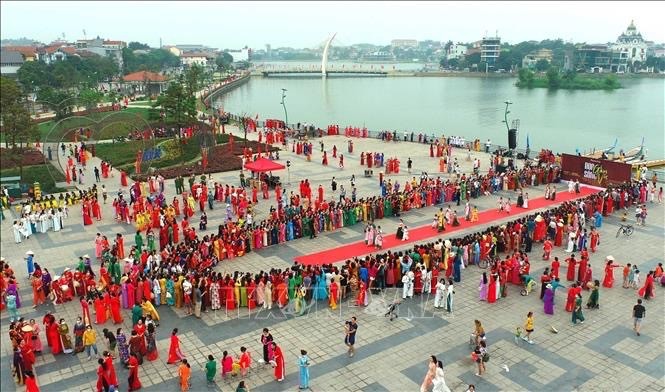 Photo: VNA
Meanwhile, Deputy Prime Minister Tran Hong Ha noted that preserving, building, and developing the national cultural value system is of great significance.
Boasting 15 intangible heritages recognized by UNESCO, Vietnam is exceptionally rich in unique community cultural resources in the world, he stressed.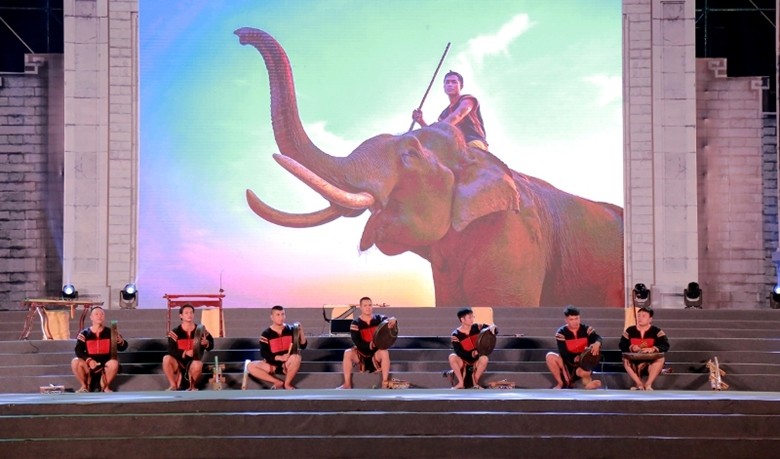 Photo: Dangcongsan
The 90-minute opening ceremony featured art performances put on by hundreds of professional and amateur artists.
Hung Kings Temple is located on Nghia Linh Mountain in the Phong Chau district of Phu Tho province, roughly 100km northwest of Hanoi. It is a complex featuring ancient tombs, monuments, and temples.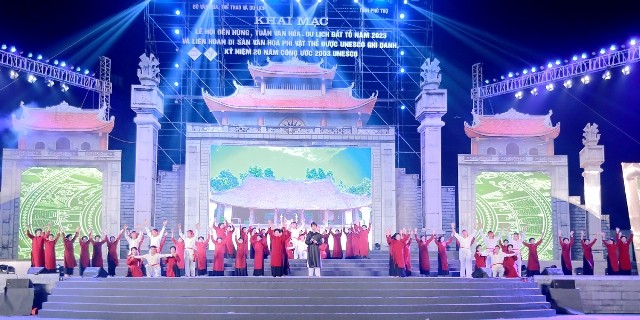 Photo: Dangcongsan
Nguyen Dac Thuy, Director of the provincial Department of Culture, Sports and Tourism, said that the exchange and performance of intangible cultural heritages this time are expected to help artists and artisans learn about the value of heritages from across the country and make contributions to protecting and promoting their value.
Also within the Hung Kings Temple festival and culture-tourism week, the People's Committee of Viet Tri City, Phu Tho, in collaboration with the Phuong Ly Media Company, on April 22, organized a show of Ao dai (Vietnamese traditional long dress). The event broke three Guinness Vietnam records for the longest ao dai that features a 178-meter flap and weighs 200kg; the longest runway of over 500 meters; and the highest number of participants wearing ao dai, at nearly 4,000.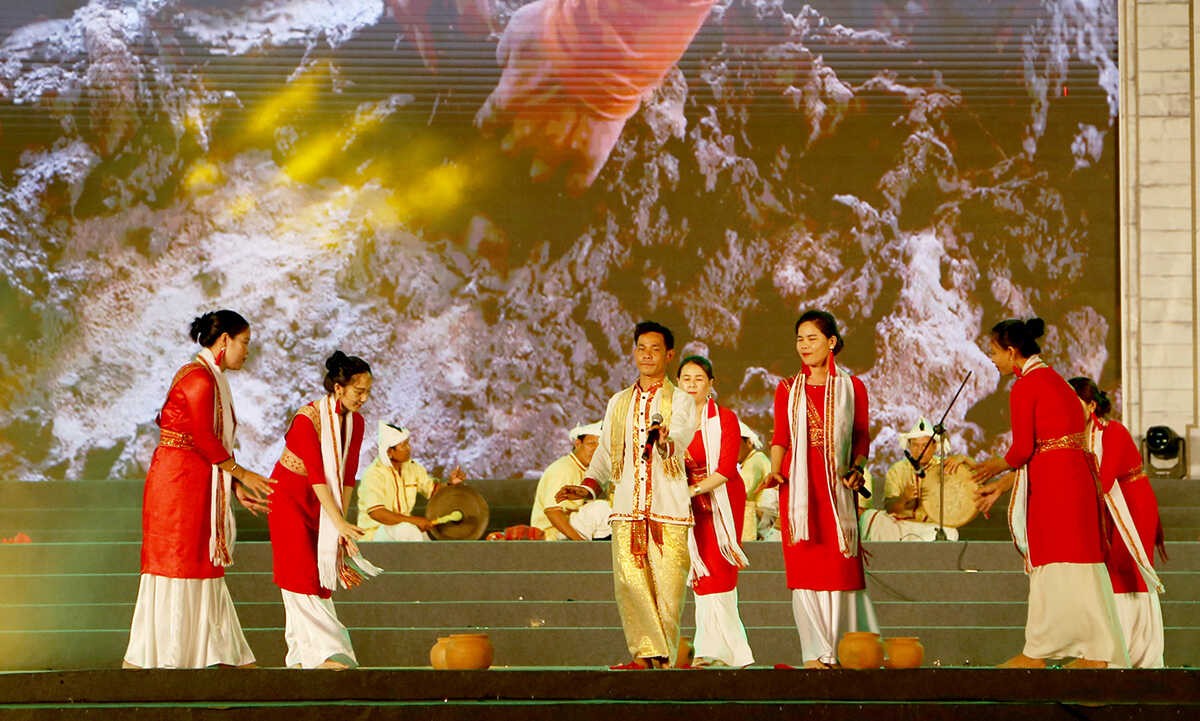 Photo: toquoc
The commemoration of the Hung Kings has been made a national holiday and is observed on the 10th day of the third lunar month, which falls on April 29 this year.
The 10-day festival consists of a wide range of activities including an incense offering ceremony dedicated to Lac Long Quan and Au Co, the progenitors of Vietnam, and a flower offering at President Ho Chi Minh's monument.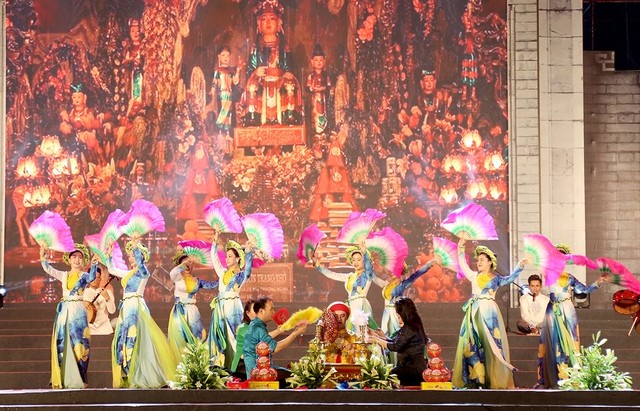 Photo: Toquoc
Other activities include an international conference on Vietnamese tourism, culture, heritages, and sustainable development, a swimming and stand-up paddle board competition, the northwest tourism fair 2023, and football and volleyball tournaments.
Vietnamese Film Premiere in Cannes 2023

Vietnamese film "Inside the Yellow Cocoon Shell" by first-time feature director Pham Thien An will have its global premiere next month in the 76th Cannes ...