Four Paws Viet rescues three Asiatic black bears in Binh Duong
Three female Asiatic black bears were successfully rescued by Four Paws Viet expert team from a bear farm in Binh Duong province. This is the second rescue mission that Four Paws implemented in Binh Duong province this year.
Former bile bears Chuoi, Tao and Le have travelled over 1.600 km to their new home in Ninh Binh and can now recover from their horrible past.
Recently, both the rescue team and the bears have been on a long-haul trip of 1,600 km back to the Bear Sanctuary Ninh Binh – a safe and species-appropriate home where the bears can be physically and mentally rehabilitated and live the bear's life. The truck stopped every two hours for the veterinarians to check the bear's health condition as well as to give them food and water.
The rescue mission was successfully implemented thanks to careful preparation and great efforts from each member of the rescue team. A big truck and a 29-seat bus carrying transport crates and necessary equipment left Ninh Binh province on May 14 and reached Binh Duong province in the afternoon of May 16.
The rescue team presented in the bear farm on May 17 to rescue 3 female Asiatic black bears: Le, Chuoi and Tao after 20 years of being kept in a cage. Their history is almost unknown, except the fact that they were imported from Cambodia during the 1998-1999 period when they were cubs. Since, these three bears had been kept together in a 6mx3m cage.
As the original plan, the rescue team would try to encourage 1 to 2 bears to walk into the crates and the other bears would be putted under anesthetisia and vet checked right at the side. The rescue team had a good start when fruits and honey help to walk the bear Le into the crate. Chuoi was rescued soon after Le by this way.
The rescue team met more difficulties with Tao as Tao was more cautious than her friends. Thanks to the lady who often takes care of the bears, Tao had voluntarily walked into the crate. Finally, the rescue mission was unexpectedly successful when the team was able to walk all three bears into the transport crates without using anesthesia.
All three bears were so hungry that the team managed to lure them into their transport crates without having to anaesthetise them.
According to the initial evaluation of the Austrian veterinarian - Dr. Johanna Painer, Le and Tao are in quite good health condition while Chuoi has lost most of her fur and her skin is irritated and itchy. The health condition of those bears will be evaluated carefully in a vet. check after their arrival in BEAR SANCTUARY Ninh Binh.
The Four Paws team and bears arrived in the Bear Sanctuary Ninh Binh on May 19 where they are spending three weeks in quarantine where they will be put under special medical treatment and slowly introduced to their natural habitats before they are released into semi-wild enclosures for rehabilitation.
Ngo Thi Mai Huong – Director of Four Paws Viet shared about this rescue mission: "After receiving information from the Provincial Forest Protection Department that the bear owner voluntarily gives back their bears, we need 3 to 4 weeks to prepare for a rescue trip. Firstly, a Four Paws Viet team including veterinarians and an animal manager would go to the bear farm to evaluate the bear's health conditions and related factors to decide an optimal rescue plan. Together with the pre-visit, logistics preparation and paperwork processing are carried out in parallel".
Three bears travel 1.600 km to Bear Sanctuary Ninh Binh.
The success of the rescue mission is the result of the great effort Binh Duong Forest Protection Department and the coalition members of bear protection organizations, including Education for Nature Vietnam (ENV) and World Animal Protection (WAP) in mobilizing bear owners to voluntarily transfer bears to rescue and conservation centers such as the Bear Sanctuary Ninh Binh.
Four Paws is racing against time to rescue bears which are being kept in bear farms as well as contributing a joint effort to end bear farming in Vietnam. Currently, there are nearly 800 bile bears - mostly Asiatic black bears - being kept in poor living conditions in nearly 250 private bear farms across Vietnam. These bears are malnourished, neglected from caring and are at risk of being killed before being taken to safe and species-appropriate place as the Bear Sanctuary Ninh Binh.
The newly built Bear Sanctuary Ninh Binh in northern Vietnam allows greater governmental enforcement of the existing laws prohibiting the abuse of bears for bile extraction, by providing a place for any confiscated or voluntarily handed over bears to be taken to and cared for appropriately. The first construction phase of Bear Sanctuary Ninh Binh comprises 3.6 ha and is providing a species-appropriate habitat for up to 44 Asiatic black bears. Four big natural outdoor enclosures, two bear houses, a quarantine area and a veterinary clinic form the frame of Bear Sanctuary Ninh Binh.
An experienced team, including a veterinarian, currently takes care of 15 former bile bears and 2 bear cubs rescued from the illegal wildlife trade. Within the next few years the sanctuary will be expanded to 10 ha and will provide a species-appropriate home for around 100 former bile bears.
VNF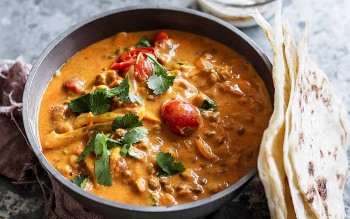 Travel
Making liberal use of local fruit, such as coconut and jackfruit, seafood and an arsenal of spices, Sri Lankan cooking delivers an abundance of incredible dishes.