Global CEOs, Experts Optimistic about Vietnamese Economy Growth
Strong return of foreign direct investment (FDI) flows and digitalisation expected to fuel Vietnam's economic growth
Experts from the UK-based audit service supplier PricewaterhouseCoopers (PwC) anticipate that Vietnamese GDP will return to a growth rate of between 6% and 6.5%, largely due to the strong return of foreign direct investment (FDI) flows. Meanwhile, the country's fast-growing digital economy is likely to help the country become a high-income economy by 2045, said an article established on eastspring.com.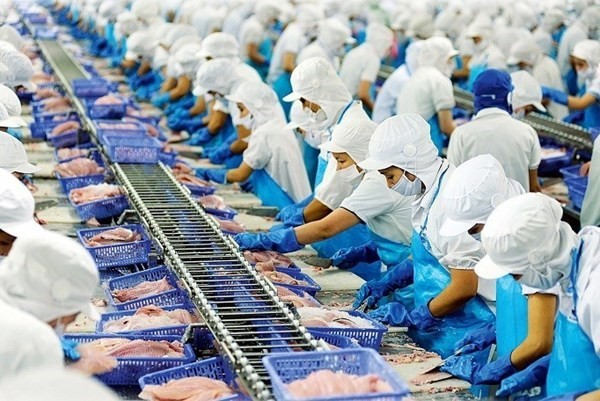 Workers process pangasius for export at a factory in the Mekong Delta. Photo: VNA
Domestically, the policy of "Living safely with Covid-19" has created a rapid vaccination campaign, thereby allowing the country to resume business operations by the end of 2021, VOV reported.
According to Nguyen Luong Hien, deputy general director of the Partner leading Deals/Strategy Services in PwC Vietnam, the Regional Comprehensive Economic Partnership (RCEP) which came into effect from Jan. 1, will serve to further promote trade promotion.
This will therefore create greater momentum for the post-pandemic economic recovery by forming a stable and long-term export market for both the country and neighbouring Southeast Asian nations.
The PwC survey indicates that while they are optimistic signs ahead for global economic growth, CEOs are well aware of the potential threats that could impact businesses over the next 12 months.
In Vietnam, health risks are also a concern among CEOs. Indeed, the emergence of the Omicron variant is believed to be capable of spreading quickly and has added to the anxiety of the business community about the pandemic.
Furthermore, cybersecurity risks, especially those from third parties, are often difficult to recognise because of the complexity of business relationships between companies and their supplier networks, thereby posing threats to many businesses and organizations.
In order to achieve sustainable growth in the environment and society, the nation needs the participation of all stakeholders, including the Government, businesses, and the social community, stressed Dinh Thi Quynh Van, general director of PwC Vietnam
"It's time for us to build trust between parties to create lasting results for everyone. This is also part of PwC's strategy," she said.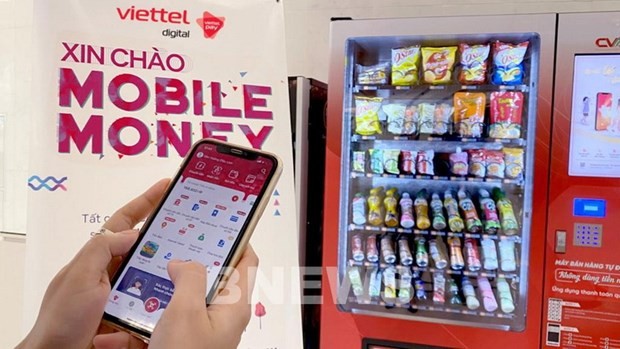 Over 463,000 people have used Mobile Money as of February 11, over one month after the Viettel Military Industry and Telecoms Group (Viettel) and the Vietnam Posts and Telecommunications Group (VNPT) launched the cashless payment service. Photo: BNEWS
At the same time, the article named 'Vietnam's digital boom to lift the economy' established on eastspring.com on Feb. 10, noted while there will be challenges to overcome, the fast-growing digital economy will also present many opportunities for investments across sectors.
According to the author, Vietnam is popular for its golden demographic population, with nearly 56% of its people are under 35, the highest among countries in the region with similar income levels.
"With Gen Xs and Gen Ys forming most of the country's labour force and consumer markets, and Gen Zs rapidly emerging as the next wave of consumers, Vietnam is set to climb eight places to 18th position in the global ranking of top 30 largest consumer markets by 2030," VNA cited the article.
It also wrote Vietnam's middle-income class earning above USD 700/month is estimated at one third of the population and expected to double its size by 2030. Such growth will underpin domestic consumption for services and higher value-added products, it said.
"As the young middle class are ever ready to embrace new trends such as digitalisation and sustainability, this will likely present new investment opportunities in financial services, information technology, consumer goods and green products."
The author continued to say that digitalisation is becoming an integral part of consumers' daily life in Vietnam. The country's digital economy is growing by double digits and the total market value is expected to hit USD 57 billion in 2025. Vietnam's digital market is fast growing driven by strong growth in e-commerce, fintech, and education.
The article said with increasing internet penetration, wider adoption of smartphones and various online shopping platforms, the e-commerce market is expected to generate a higher growth of 25% per annum and have a market value of USD 35 billion by 2025 – one tenth of total retail sales according to the country's long-term vision.
An increasing number of foreign investors have been seeking investment opportunities in many Vietnamese e-commerce platforms. Vietnam's e-commerce, boosted by the digitalisation trend and compounded with fast growing funding, is on track to achieve high growth rates.
Top 10 Economic Events Of Vietnam In 2021

2021 was a difficult year for economies around the world, including Vietnam, due to the emergence and complicated development of Covid-19. Despite all the negative ...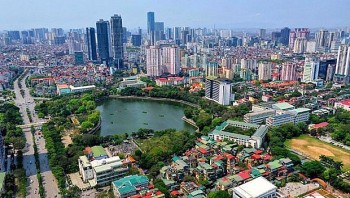 National
Vietnam News Today (Jan. 29): Quang Ninh: Cross-border trading with China resumed after Tet; Hanoi in the world's top three culinary destinations: Tripadvisor; Intertwined opportunities, challenges for Vietnam's economy in 2023; Supermarkets, traditonal markets gradually resume normal operations amid abundant supply.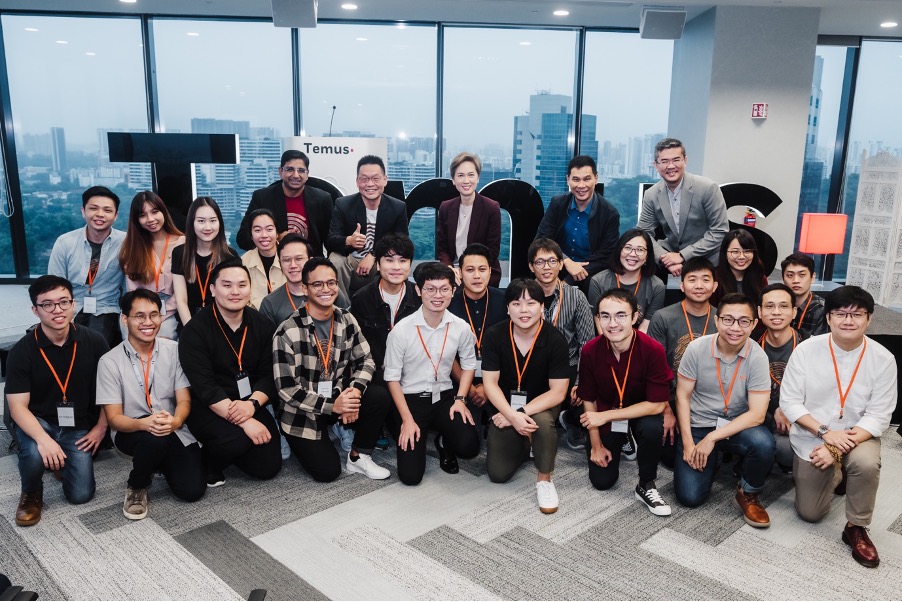 Economy
Singapore's Minister for Communications and Information Mrs Josephine Teo officiated the launch of Temus' Step IT Up programme, supported by Infocomm Media Development Authority's (IMDA) under Techskills Accelerator (TeSA) initiative, for public sector agencies and private companies to jointly 'place and train' people for tech roles in under five months.
January 26, 2023 | 14:00