Top 10 Economic Events Of Vietnam In 2021
2021 was a difficult year for economies around the world, including Vietnam, due to the emergence and complicated development of Covid-19. Despite all the negative impacts, Vietnam managed to achieve a number of spectacular economic results through efforts.
The adoption of some unprecedented measures supporting the COVID-19 fight, the commitment to achieving net-zero emissions by 2050, and new records in the stock market are among the 10 most outstanding economic events of Vietnam in 2021.
1. Vietnam achieves growth, draws foreign investment despite pandemic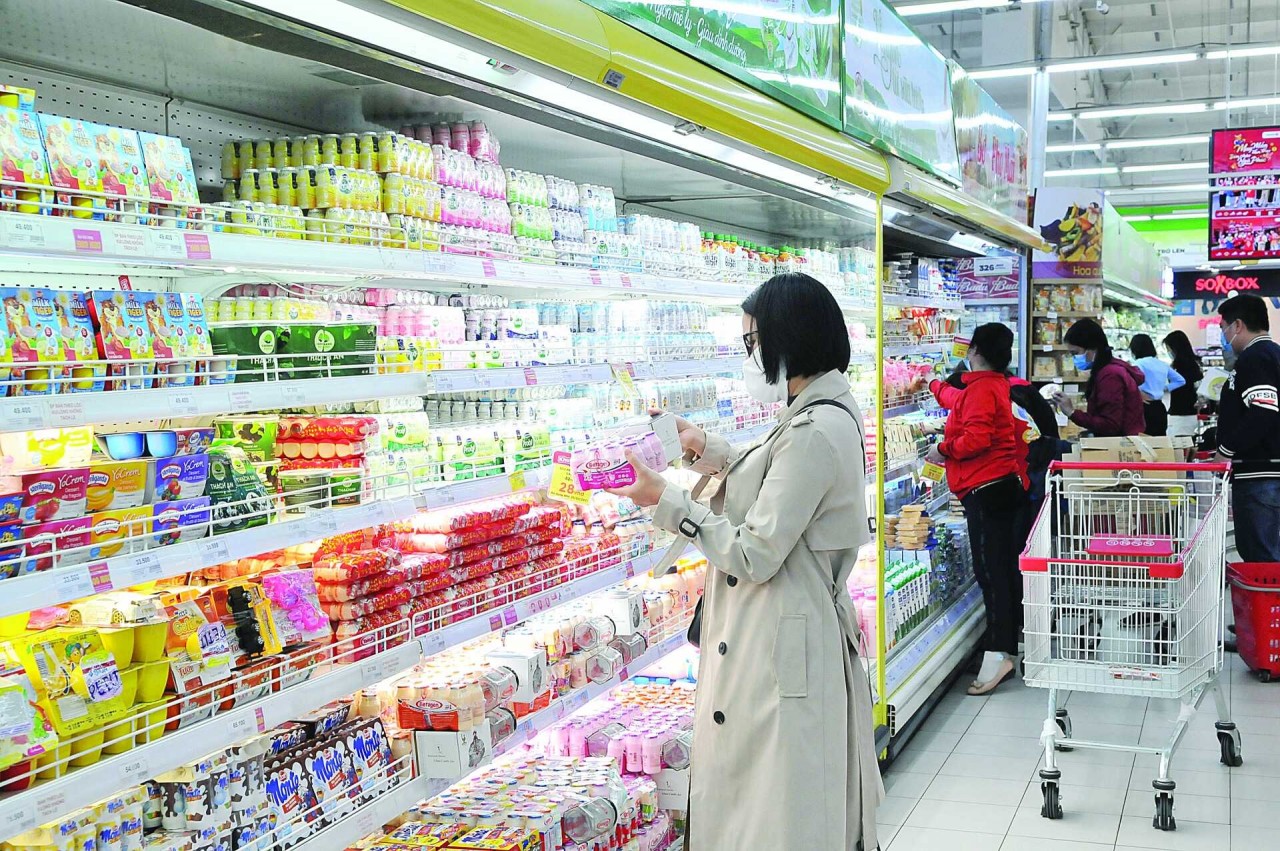 Photo: Vietnam Economic News
The fourth wave of Covid-19 heavily affected socioeconomic life, but Vietnam nonetheless achieved and exceeded some economic targets. The gross domestic product (GDP) grew more than two percent; foreign trade value exceeded US$660 billion, up 22.4 percent year on year, adding Vietnam to the list of the world's top 20 countries in terms of international trade. Vietnam's trade surplus reached about US$4 billion and foreign direct investment (FDI) totaled US$31.15 billion, up 9.2 percent compared with 2020.
2. Resolution issued to permit some unprecedented measures supporting COVID-19 combat
On July 28, at the first session of the 15th National Assembly, the parliament issued Resolution No. 30/2021/QH15, which assigned the Government and Prime Minister to make decisions about and organize the implementation of some measures that haven't been stipulated or are different from the provisions in existing laws and ordinances so as to meet urgent requirements in the COVID-19 prevention and control.
Under this resolution, the Government promulgated many policies, especially Resolution No. 86/NQ-CP on the urgent anti-pandemic solutions, which has created conditions for ministries, sectors, and localities to proactively take steps against COVID-19, guarantee social security, and assist the pandemic-hit people and businesses.
Data from relevant agencies show that as of early December 2021, authorities exempted, reduced, or extended payment deadlines for about 140 trillion VND (6.1 billion USD) worth of tax and fee for enterprises; provided over 253,000 tonnes of rice for people; disbursed 1.754 trillion VND for helping pay salary to workers; and exempted and reduced about 31 trillion VND in interest and fee for clients of credit institutions, according to Vietnamnet.
3. 'New normal' milestone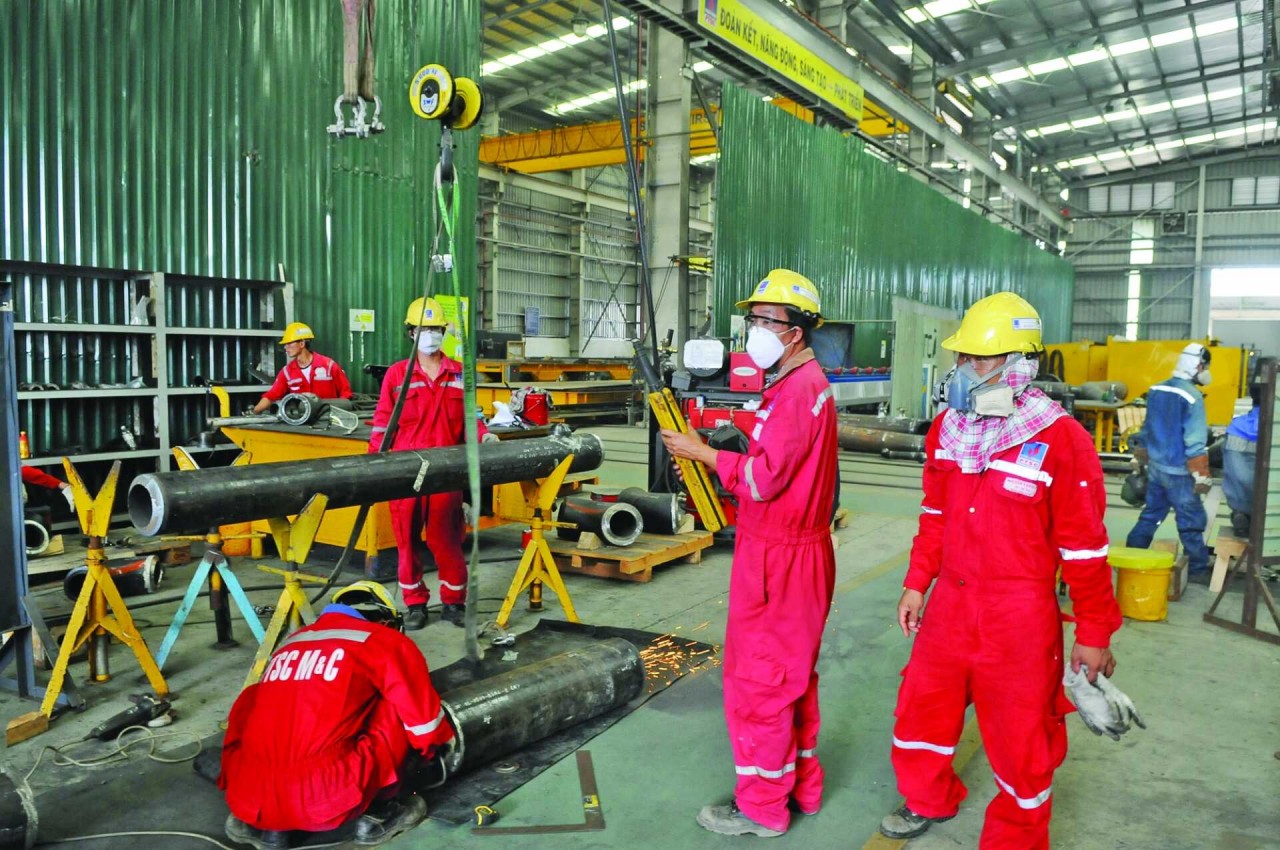 Photo: Vietnam Economic News
The central government issued Resolution 128 on flexible and safe adaptation to COVID-19 as well as effective control over the pandemic.
The resolution has cleared the way for production, trade, and investment to rebound after the COVID-19 low point.
Prime Minister Pham Minh Chinh affirmed that after nearly two months of implementing the resolution, the country has put the pandemic under control and seen the socio-economic situation prosper under a 'new normal.'
4. Digital transformation - a driving force of economic growth
In 2021, the 13th National Congress of the Communist Party of Vietnam identified digital transformation as a driving force of economic development. Covid-19 also motivated digital transformation. To promote digital transformation, it is necessary to synchronize digital institutions, infrastructure, production tools, management tools, digital human resources, market, and legal management in order to build a healthy digital environment and ensure effective management of risks in-network spaces.
The government issued guidelines for accelerating digital government, digital economy, and digital society, with specific measures to promote digital transformation in the customs, banking, taxation, securities, and insurance sectors.
5. New working styles
Authorities requested companies in Vietnam to follow either the 'three-on-the-spot' or 'one road, two places' models in order to maintain operations during the pandemic prevention time.
In the first model, enterprises and employees had to conduct production, have meals, and rest after work at the same place.
Enterprises and employees following the second protocol had to arrange isolated production and accommodations at two separate locations, connected by a single transport route for workers to commute every day.
Many companies also allowed employees to work remotely during the fourth wave of the pandemic in the country.
These new working styles have ensured the dual goal of fighting the COVID-19 pandemic and promoting economic development, according to Tuoitre News.
6. Vietnam maintains a firm position in global manufacturing, supply chains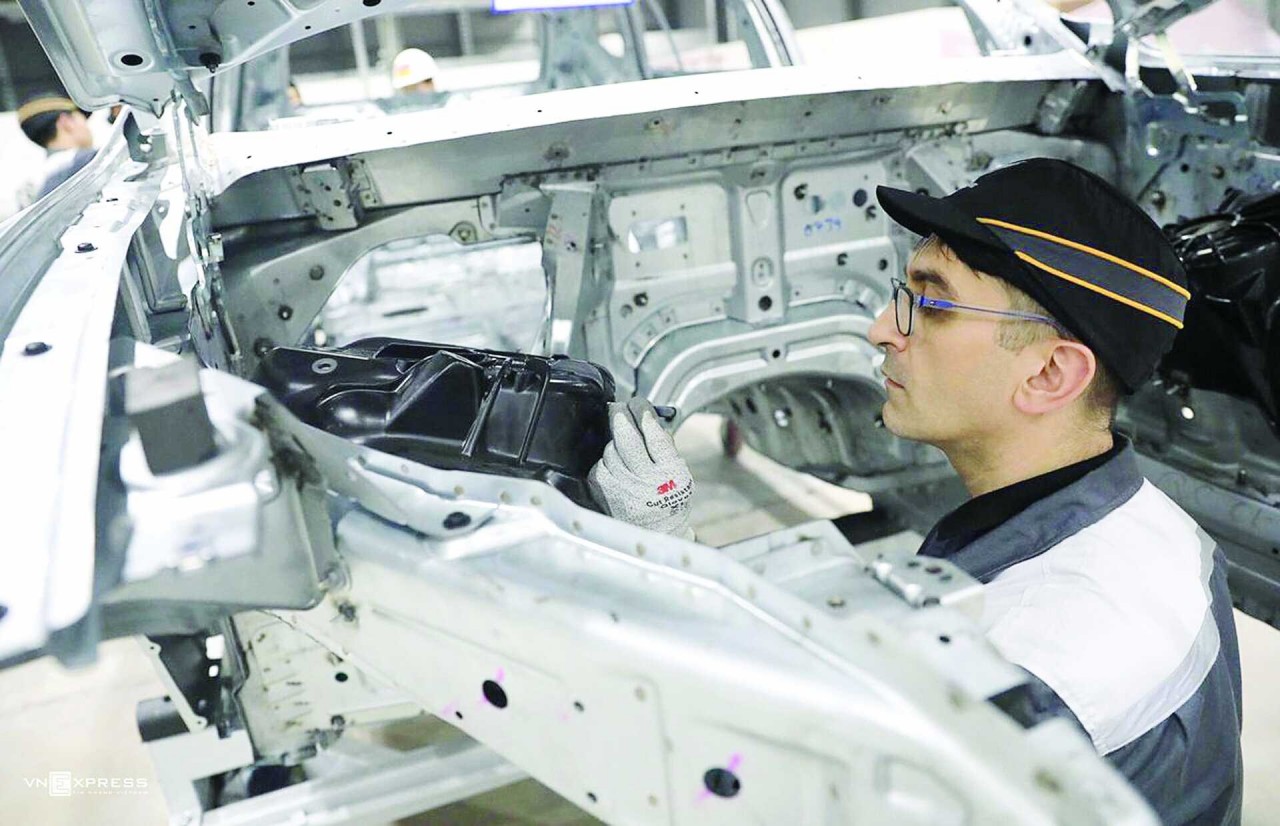 Photo: Vietnam Economic News
In the context of Covid-19 and unfavorable changes in the global economy seriously affecting manufacturing and supply chains, Vietnam maintained its firm position as a bright spot in global manufacturing and supply chains. Major world investors continued affirming their commitments to maintain stable production and expand operations in Vietnam.
7. Explosive growth of securities market resulting in major money flows
In 2021, the Vietnamese securities market achieved unprecedented records in terms of market points, liquidity, and the number of new accounts. Notably, domestic investors were a major factor contributing to these historical records. Also in 2021, the Vietnam Stock Exchange (VNX) officially made its debut, holding 100 percent of the charter capital of the Hanoi Stock Exchange (HNX) and Ho Chi Minh Stock Exchange (HOSE).
8. CPI growth lowest since 2016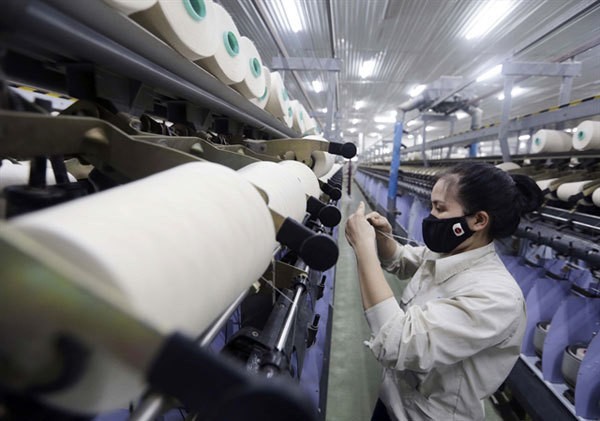 Photo: Vietnamnet
The consumer price index (CPI) grew 1.84 percent in 2021 compared with 2020 - marking the lowest inflation level in the past five years. This CPI growth reflected the continued control of major macroeconomic balances at a better level compared with previous years. However, it also meant weak purchasing power as a result of Covid-19.
9. Cashless payment more popular
The prolonged lockdowns to keep the pandemic at bay accelerated Vietnamese consumers' preference toward using digital transactions.
A recent report by the Ministry of Finance showed that cashless payments continue to become more popular, topping VND36.28 quadrillion ($1.6 billion) in the first nine months of 2021.
During the period, 435.25 million transactions worth VND22.78 quadrillion ($996.7 billion) were made via the Internet, up 54.1 percent in volume and 30.7 percent in value.
More than 1.19 billion others worth over VND13.5 quadrillion ($590.6) billion were conducted via mobile phone, surging 74.98 percent in volume and 93.69 percent in value.
The Vietnamese e-commerce market is considered one of the driving forces behind the growth of cashless payment as it is expected to be the fastest-growing e-commerce market in Southeast Asia by 2026, with e-commerce Gross Merchandise Value (GMV) reaching $56 billion by 2026, 4.5 times the estimated value of 2021, according to a report by Facebook and Bain & Company.
10. First-ever country strategy dialogue between Vietnam and WEF
On October 29, Prime Minister Pham Minh Chinh co-chaired a country strategy dialogue held both in person and via videoconference between Vietnam and the World Economic Forum (WEF). The event was attended by nearly 70 leading businesses in the region and the world that have invested or planned to invest in Vietnam. It was a chance for the Government to share economic restructuring plans so as to promote cooperation with enterprises in resuming production and business activities, especially in industrial, export processing, and special economic zones.
Vietnam's Foreign Minister to Attend OECD Meeting

Vietnam's Minister of Foreign Affairs will attend the Organisation for Economic Cooperation and Development (OECD)-run Southeast Asia Regional Programme (SEARP) Program as Vietnam and Australia ...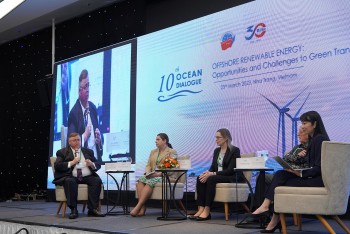 Seas and islands
Vietnam and other coastal countries in the region have both opportunities and challenges in developing offshore renewable energy, according to the 10th Ocean Dialogue held in Khanh Hoa province on Thursday.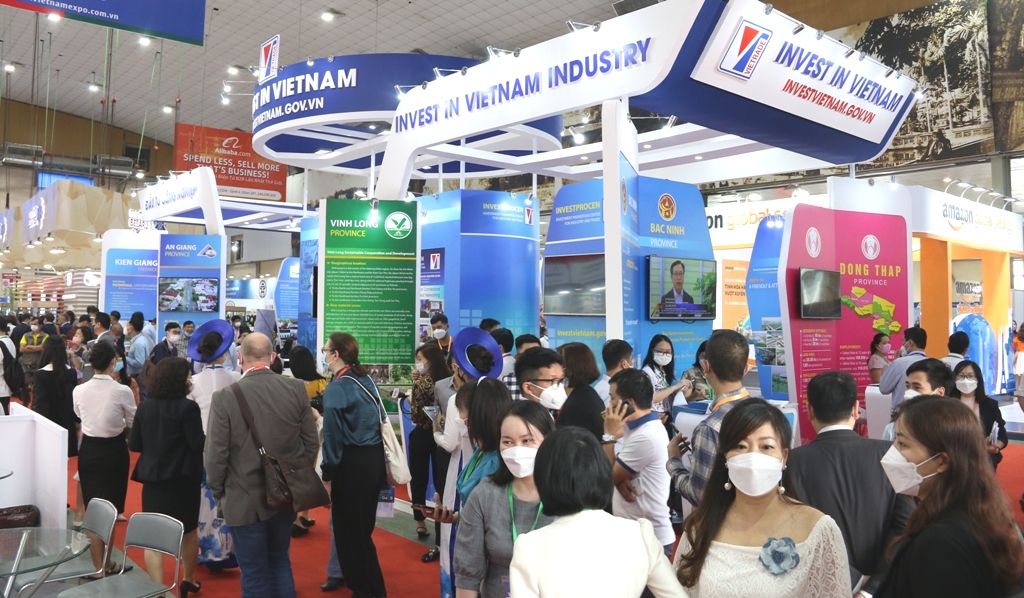 Economy
The Vietnam International Trade Fair - VIETNAM EXPO is an annual event held in Vietnam with the longest history (since 1991) chaired by the Ministry of Industry and Trade of Vietnam, directed by the Vietnam Trade Promotion Agency, and organised by VINEXAD Company.
March 22, 2023 | 11:50