Hanoi: Foreigners Can Now Own Estate From 8 More Housing Projects
Hanoi's Department of Construction has approved 8 more housing projects that can be owned by foreigners. These projects are constructed in the districts of Tay Ho, Long Bien, Bac Tu Liem, Nam Tu Liem, Hoang Mai.
Hanoi's Department of Construction recently announced eight more housing projects can be owned by foreign organizations and individuals by 2022.
They include the high-rise housing project N03-T3&T4 at the Diplomatic Corps Area in Bac Tu Liem district, with the Vietnam Construction and Engineering Joint Stock Company being the investor; and the low-rise housing project in lot TT6-2 in Tay Tuu urban functional area (Xuan La Construction Investment Joint Stock Company).
In Long Bien district, there are HH4 and HH5 high-rise apartment buildings of the Khai Son City project (Khai Son JSC); and a project to build high-rise housing for sale at lot CT7, Phuc Dong ward (Long Bien Construction Investment JSC) for foreigners to own.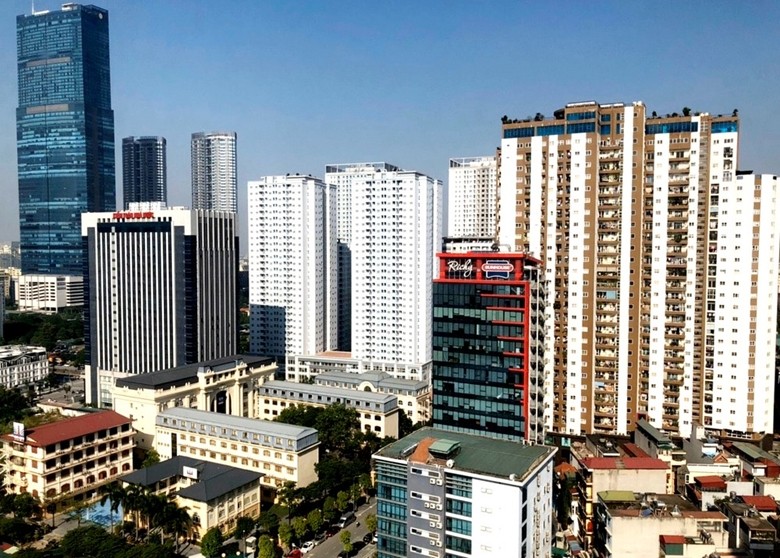 Hanoi's Department of Construction recently announced eight more housing projects can be owned by foreign organisations and individuals. (Photo: CPV)
Foreigners can also purchase houses in Tay Ho district at Lot CT01 Nam Thang Long Urban Area with the Wonderland Real Estate JSC being the investor, and Lot CT02A invested by the Sunshine Sky Villa JSC. Both projects include high-rise and low-rise apartment buildings with a complex of trade and services.
In Hoang Mai district, foreigners are allowed to own housing at NO-02, NO-04 apartment buildings of the low-rise housing project and the resettlement and commercial complex in Hoang Liet ward (Linh Dam Real Estate Investment Co., Ltd.).
Meanwhile, Nam Tu Liem district has a project at No.55 on K2 street, Cau Dien Ward (Hanoi Transformer Manufacturing and Electric Material JSC).
According to data from the People's Committee of Hanoi, nearly 300 urban and residential projects are being implemented and operated. In addition, more than 200 projects are being proposed for planning. The construction of new urban areas and housing makes an important contribution to providing accommodation for the rapidly growing population while making the most of the increasingly limited land fund.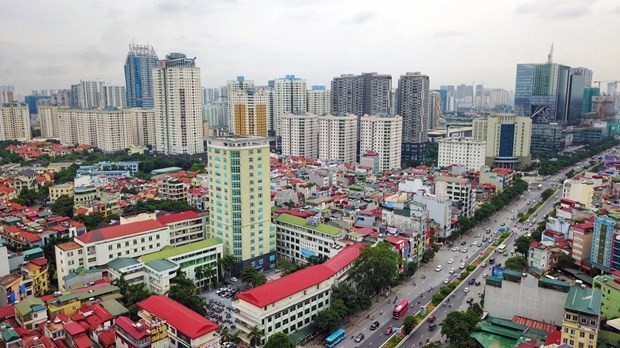 Housing Projects in Hanoi. (Photo: VNA)
Recently, the demand for housing of foreigners in the area has also increased rapidly, but the approval of eligible projects for sale to foreigners needs to be based on current legal regulations, especially the amended Law on Housing.
According to a representative of the Ministry of Construction, the Law on Housing being consulted has many detailed regulations on foreign organizations and individuals being allowed to buy and own houses in Vietnam.
In particular, foreign organizations and individuals can own no more than 30% of the number of apartments in a building. The number of apartments owned by a foreign organization or individual is regulated in two cases.
They can only buy, rent, receive as a gift, receive an inheritance and own no more than 30% of the number of apartments in a single building (including mixed-use apartments). If in an area with a population equivalent to a ward-level administrative unit, there are many apartment buildings for sale or lease, foreign organizations and individuals may only own no more than 30% of the apartments of each building and not more than 30% of the total number of apartments of all these buildings in the same area.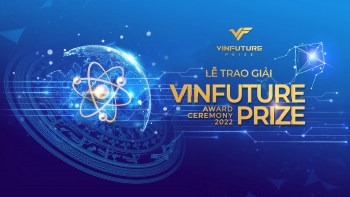 Economy
HANOI, VIETNAM - Media OutReach - 2 December 2022 - The VinFuture Foundation officially announces that the VinFuture Prize Award Ceremony 2022 will be held on December 20, 2022 in Hanoi, Vietnam to celebrate four groundbreaking scientific innovations that contribute to promoting global recovery and post-pandemic restructuring. As part of the Award Ceremony event series, VinFuture will organize a Sci-Tech Week from 17-21 December with inspiring academic activities for the scientific community, businesses, startups, and the public.