Hanoi Launches Friendship Tree Planting Program
The People's Committee of Hanoi's Tay Ho district on June 4 organised a friendship tree planting programme with the participation of representatives from friendship organisations and embassies in Hanoi.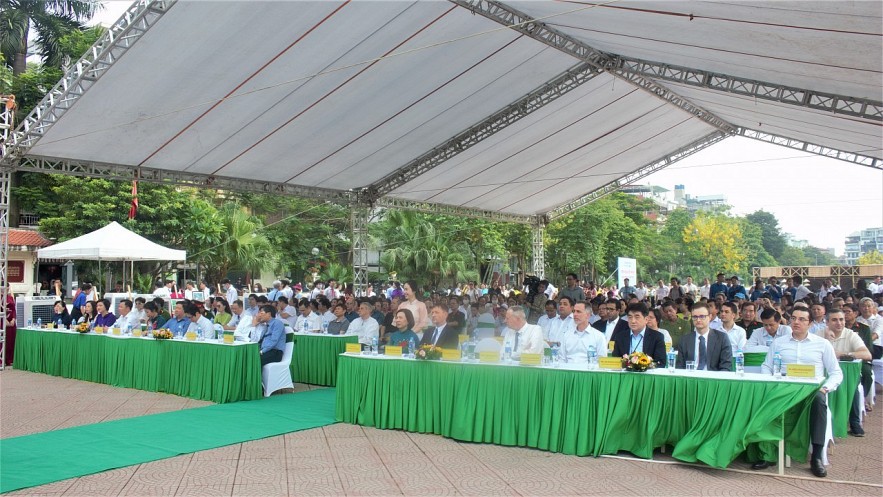 Participants at the event.
The program responded to World Environment Day 2023 (June 5), and the Prime Minister's call to plant 1 billion trees by 2025. It was also intended to build a symbol of peace and friendship with countries in the world.
Present at the event, Hungarian Ambassador to Vietnam Baloghdi Tibor stressed the significance of the program, saying it helps raise public awareness of environmental protection.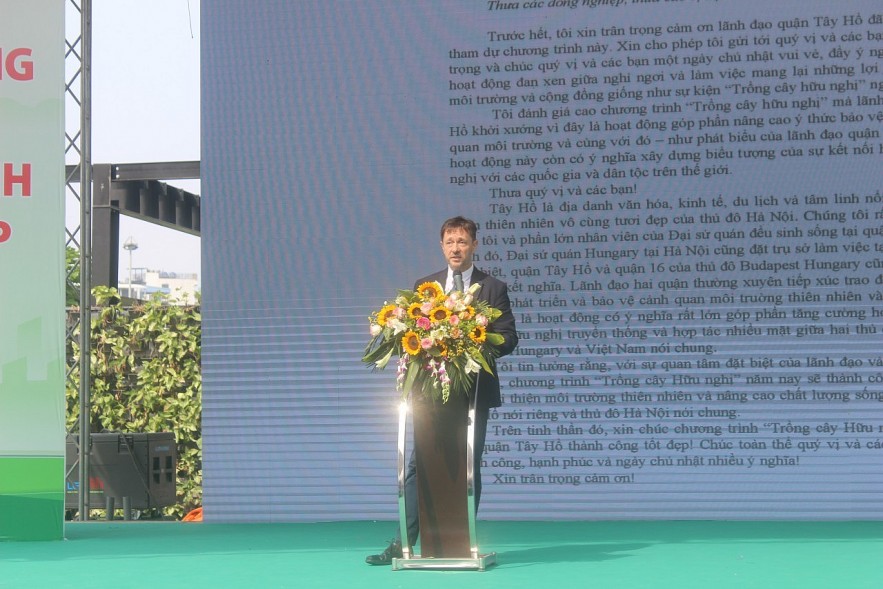 Hungarian Ambassador to Vietnam Baloghdi Tibor speaks at the event.
Tay Ho has established a close relationship with 16 districts of Hungary's Budapest capital city, he said, adding that their leaders have maintained meetings and the sharing of experience in the management, development, and protection of the natural landscape, contributing to improving living standards of residents in Tay Ho in particular and Hanoi in general.
Within the framework of the program, there were special art performances, and activities promoting a traditional culture of Hanoi.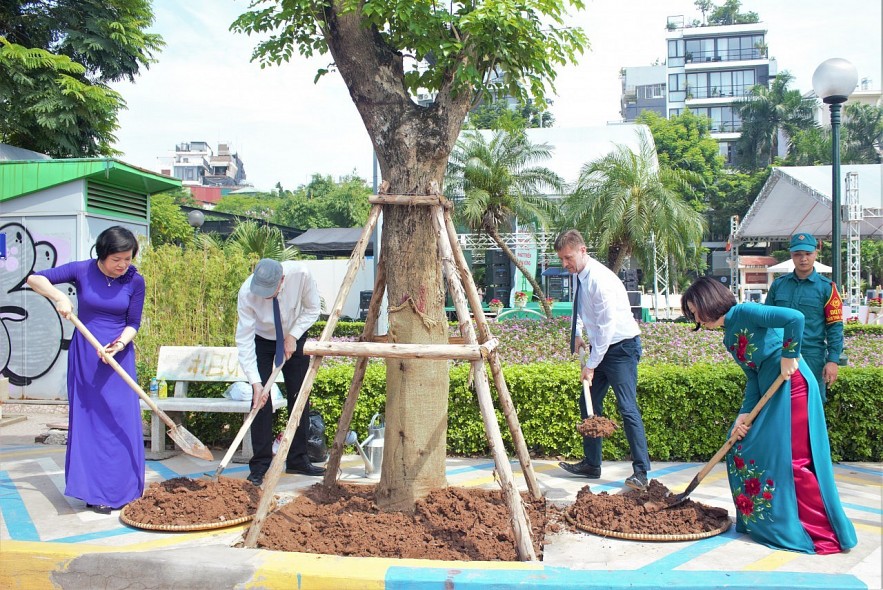 Delegates join in planting a tree at the event.
World Environment Day 2023 is a reminder that people's actions on plastic pollution matter. The steps governments and businesses are taking to tackle plastic pollution are the consequence of this action.
In an effort to combat global climate change and extreme weather patterns which have caused severe human and property losses, Vietnam is resolved to plant 1 billion trees in the 2021-2025 period.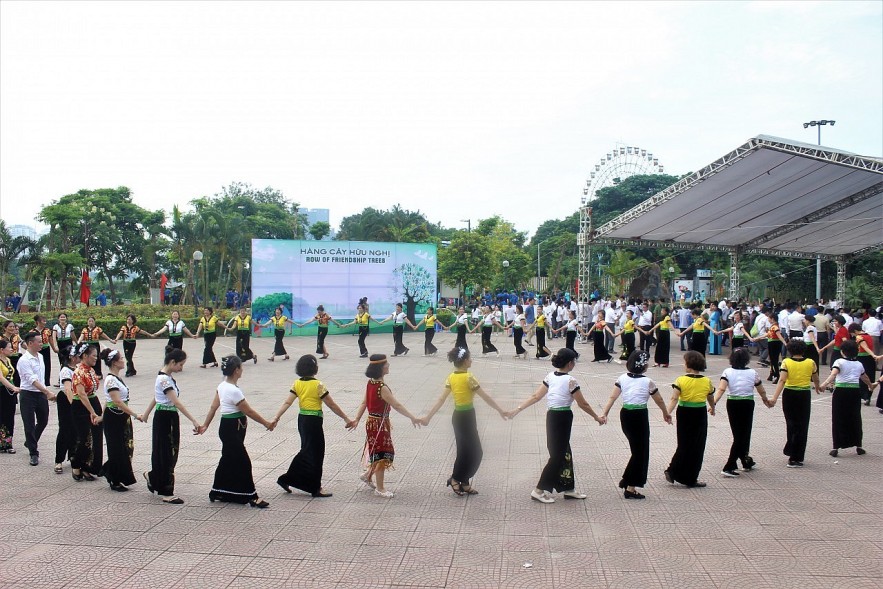 An art performance at the event.
Under Directive No. 03/CT-TTg on tasks after the 2023 Tet (Lunar New Year) holidays, Prime Minister Pham Minh Chinh called for efforts in tree planting and forestation and asked localities to step up the fight against wildfires by increasing forest protection.
Since it was launched by late President Ho Chi Minh in 1959, the tree planting campaign has become a fine tradition of the entire Party, people, and army every spring./.