Hanoi Leaders Meet International Delegates Attending 22nd Assembly Of World Peace Council
On the evening of November 23, within the framework of the 22nd Assembly of the World Peace Council, Hanoi leaders had a meeting with nearly 100 international guests attending the Council.
In honor to welcome distinguished guests and international delegates to Hanoi to attend the 22nd Assembly of WPC, Ha Minh Hai, Vice Chairman of Hanoi's People Committee, affirmed the WPC was held for the first time in Vietnam, demonstration the important role and position of Vietnam in global efforts. This is an opportunity for the countries to raise awareness of the role and value of peace, and the responsibility of the international community in maintaining global peace, stability, and security.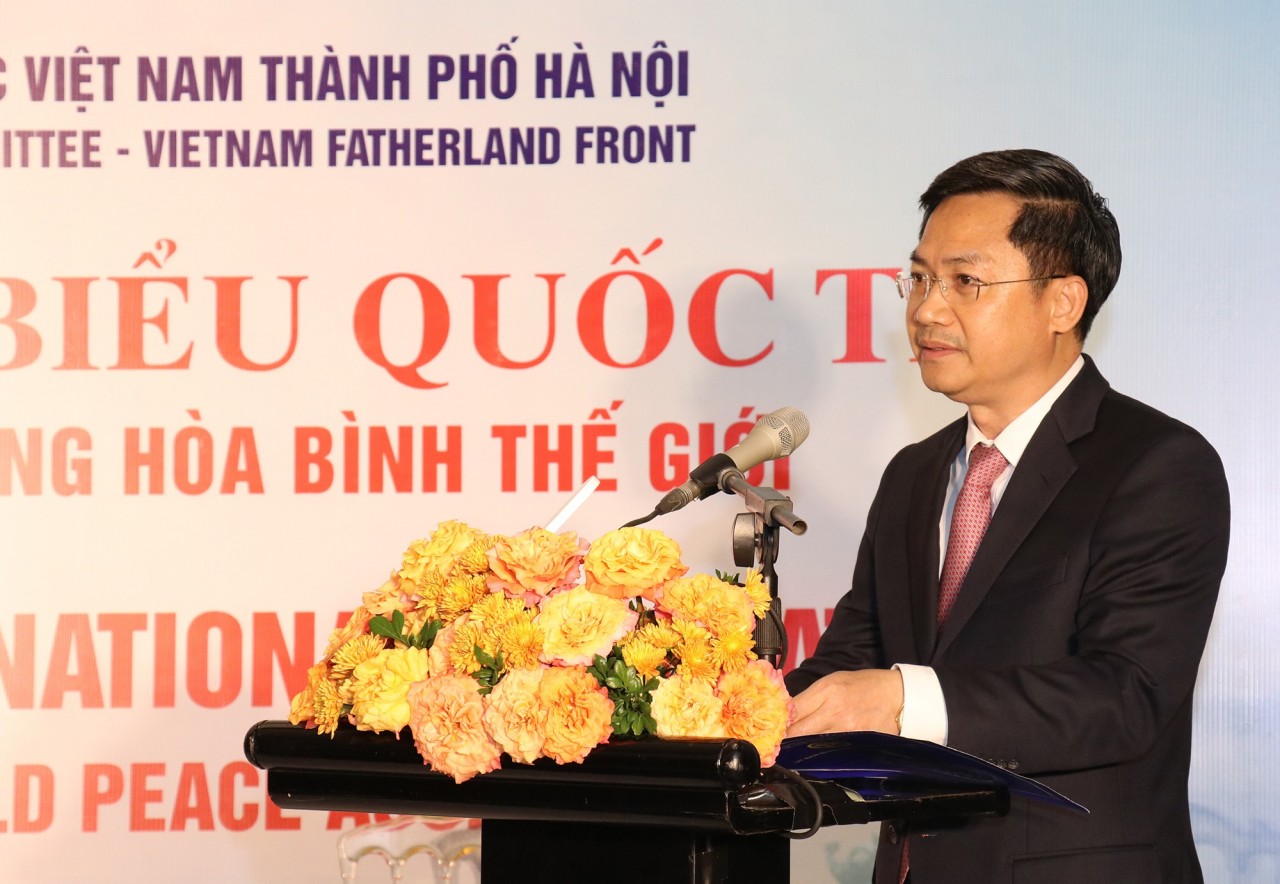 Vice Chairman of Hanoi People's Committee Ha Minh Hai speaks at the meeting. Photo: Thu Ha
"On this occasion, we would like to send a message about Hanoi, the thousand–year–old City for Peace and a dynamic city in its development process, together with the city and people of Vietnam will stand side by side and contribute to the path of building a lasting peace on Earth, and a foundation for sustainable development and prosperity", Ha Minh Hai said.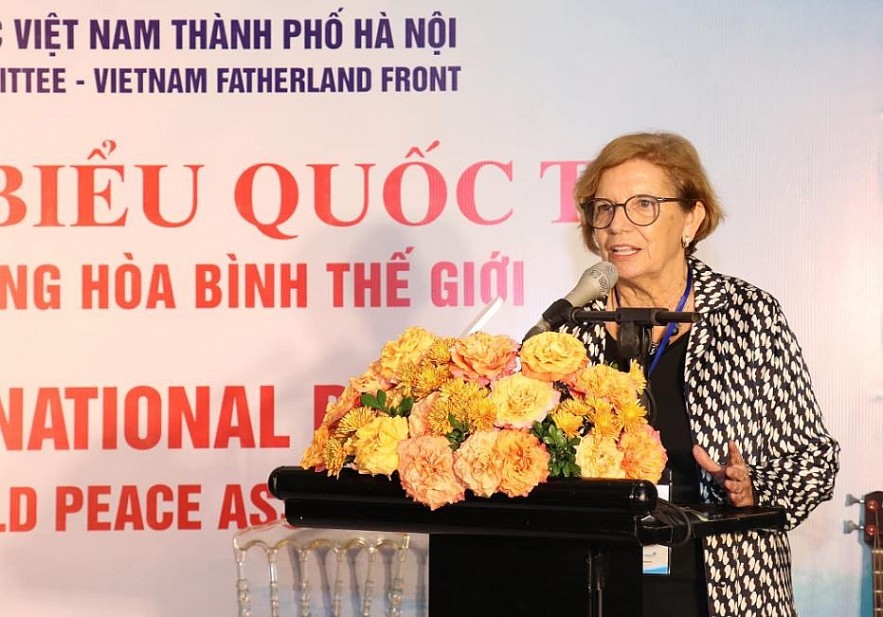 lda Figuereido, member of the WPC Executive Board and Chairwoman of the Portuguese Council for Peace. Photo: Thu Ha
On behalf of the delegations attending the 22nd Assembly of WPC, Ilda Figuereido, member of the WPC Executive Board and Chairwoman of the Portuguese Council for Peace, affirmed her support for Vietnam and Hanoi in particular. She stated that peace-loving countries always want to cooperate and accompany the Vietnamese people to maintain world peace, for a fair and just world order.
Taking place from November 21 – 26, 2022 in Hanoi and Quang Ninh, the 22nd Assembly of WPC is an important multilateral foreign affairs event, contributing to enhancing the position, role, and image of Vietnam in general and people's diplomacy in particular.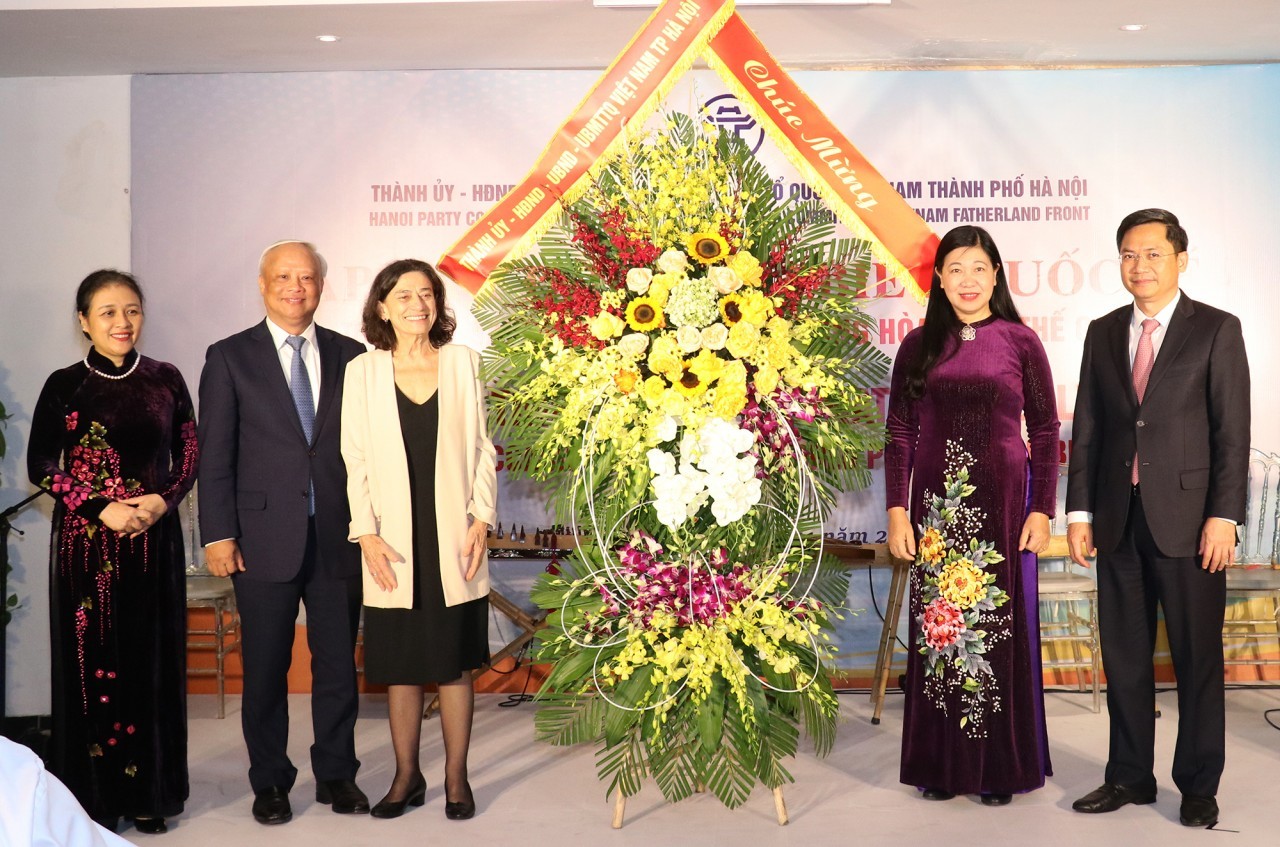 Hanoi leaders give flowers to congratulate the 22nd Assembly of WPC. Photo: Thu Ha
The Council is an opportunity to propagate the views and foreign policy of Vietnam; promote international solidarity, and continue to make efforts to contribute to the movement of peace lovers around the world. At the same time, Vietnam expresses its gratitude for the support and contributions of the Council and its member organizations during the past years, especially in the struggle for national liberation and land reunification.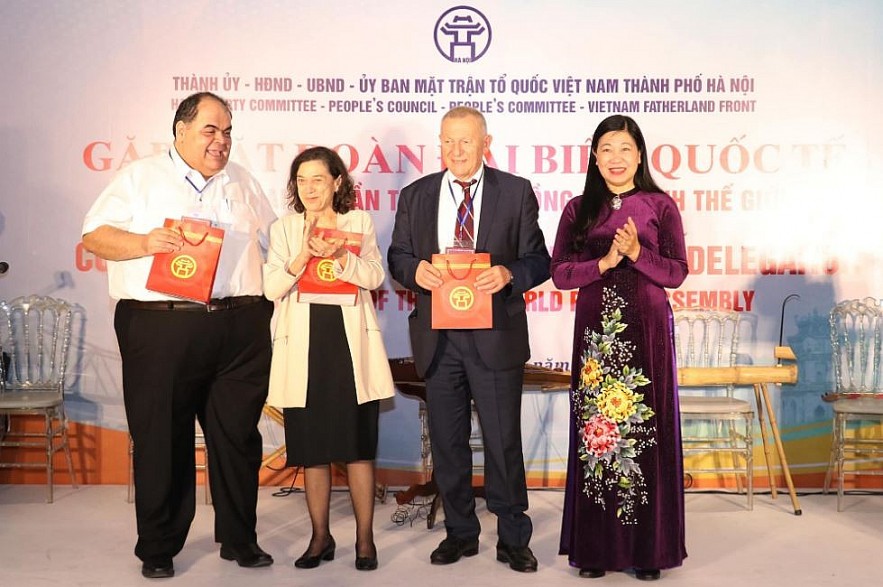 Delegates received gifts from Hanoi leaders (Photo: Thu Ha)
The Council is also an opportunity for Vietnam to enlist the support of the Council and international friends on issues related to the national interests of Vietnam in the current situation.