Hanoi suburbs await outdoor gyms, playgrounds
The installation of exercising equipment in parks and other public areas has been an unqualified success in the capital city.
As free outdoor gyms have received warm welcome in some areas in Hanoi, people in other areas are looking forward for their own ones to be installed soon.
Residents do morning exercises with outdoor sports equipment at the Thong Nhat Park in Ha Noi. (Photo: hanoimoi.com.vn)
The free outdoor gyms that began springing up three years ago have proved very popular with residents, prompting more people to exercise regularly.
Dinh Van Luyen, Head of Public Sports Division under the city's Department of Culture and Sports, said that between 2014 and 2016, exercise equipment was installed in the seven districts of Long Bien, Ba Dinh, Tay Ho, Ha Dong, Thanh Xuan, Hai Ba Trung and Cau Giay.
"The free outdoor gyms have been welcomed and applauded. Previously, people usually went to the parks to walk, jog or do a few stretching exercise. Now they can do more with the supporting exercise equipment," Luyen said.
The outdoor gyms have not only been funded by the city's budget, but also with financial assistance from district budgets or private donors.
In May, the Tay Ho District People's Committee inaugurated two free outdoor gyms worth about VND1 billion in its Thuy Khue and Buoi wards.
Tay Ho Vice Chairman Pham Xuan Tai said that district wanted to provide free exercise equipment to all eight wards in the district to promote sports and improve public health.
The district authority has called on private sector to join developing such gyms that beneficiaries would be responsible to manage and maintain, Tài said.
To some extent, the free outdoor gyms have helped meet demand for public sports facilities of people in crowded inner districts.
However, little of this change has made it to suburban areas in Hà Nội.
More free exercise equipments are needed in Hanoi (source: Lao Dong Thu Do)
Nguyen Van Hanh, a mechanic from Phú Xuyên district – a suburban district of Ha Noi, said that he lived and worked in Buoi Ward, Tay Ho District.
"I tried the exercise equipment. I saw many people interested in doing exercises around West Lake and some parks in Cau Giay District," he said, adding that he wished such equipment would soon be available in his hometown.
"I'm sure that if the equipment is installed in the ground of the Community House in my hamlet, many people will begin exercising," Hanh said.
At a meeting of culture and sports officials in Hanoi last year, director of the My Duc District Sports Centre, Nguyen Thi Thuyen, said that suburban districts faced difficulties in providing free outdoor gyms because they had modest budgets.
"It is also more difficult for suburban districts to call for financial support from the private sector," she said.
In June, the city's Culture and Sports Department proposed to the People's Committee that six new free outdoor gyms are opened this year in the districts of Dong Da, Tay Ho, Nam Tu Liem, Ung Hoa, Dan Phuong and Quoc Oai.
Between 2018 and 2020, the city plans to expand such gyms to other districts in the city, mostly suburban ones.
This is part of the city's sport development plant until 2020 with vision towards 2030, which targets all communes and wards (except those in four inner districts of Hoan Kiem, Ba Dinh, Dong Da and Hai Ba Trung) having sports facilities including a stadium, a gymnasium, a swimming pool and a playground.
Every hamlet in communes will have a community house combined with a sports ground, the plan says.
The plan was developed in light of the Law on Sports and a Government decision No112/2007/NĐ-CP clarifying some provisions of the law.
However, regulations on developing public sport facilities continue to be general and vague, said National Assembly deputy Ngo Duy Hieu.
The law states that People's Committees at all levels are responsible for building public sports facilities. The Government's decision stated that the People's Committees should ensure resources including funding for public sports facilities.
"Both the law and the decision are too general, not specifying what the actual responsibilities are at various levels," Hieu said.
Such ambiguity could lead to overlapping or ignoring of responsibilities by administrations at different levels, he added.
In Me Tri Ward of Nam Tu Liem District, a project to build a Culture and Sports Centre was approved in 2007 and about 5,000sq.m of land allotted for it. But the centre has not been built so far.
The ward has 15 residential groups, but only seven have community houses and public playgrounds for sports or exercises.
Deputy director of the district's Culture and Sport Centre, Nguyen Thi Nga, said that other wards in the district did not have public playgrounds, despite the fact that land was available.
"Specific regulations, at least on funding, are needed to speed up the projects," she said.
Ngo Van Quy, Vice Chairman of the Ha Noi People's Committee, said detailed information such as the number and the minimum area of public playgrounds in a hamlet had to be compiled to implement and actualise such projects./.
( VNF/VNA )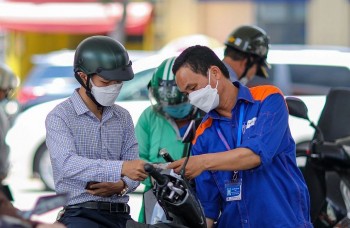 Economy
Vietnam Business & Weather Briefing (Oct 2): Binh Duong lures foreign investors with special care, the North and Central regions continue to have heavy rains, leading to the risk of flooding, flash floods, and landslides.