How Different Vietnamese Regions Celebrate Tet
Despite the cancellation of firework displays and several Covid-19 related restrictions, there was no dampening of the Tet (Lunar New Year) spirit as citizens hit the streets nationwide on Lunar New Year's holiday.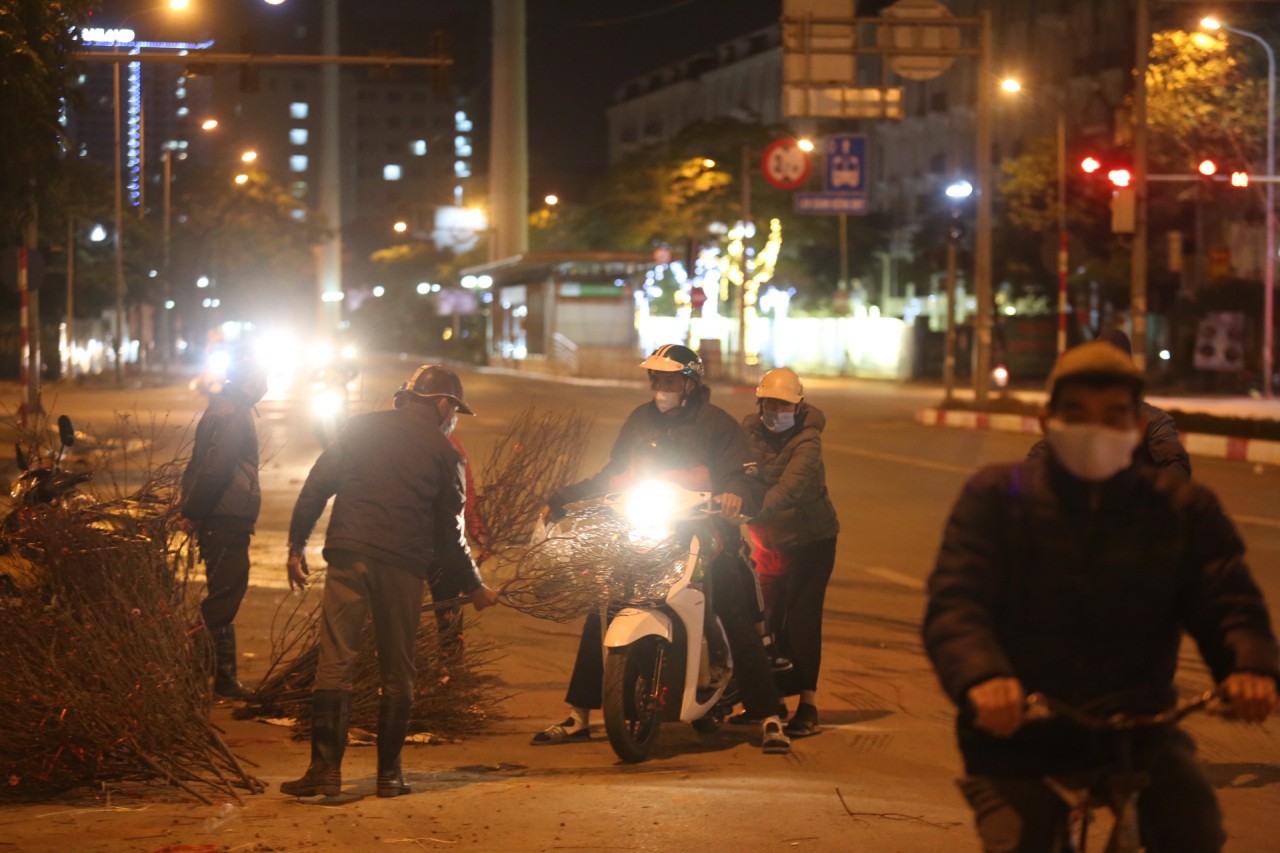 In Hanoi, at around 8 p.m. Jan.31 (the 30th day of the 12th lunar month in the Year of the Buffalo 2021), people were still selling peach blossoms on To Huu Street. Photo: VnExpress
Flowers and ornamental trees typical in the traditional Lunar New Year not only make the home more beautiful but also bring luck, peace, and fortune to the family. Photo: VnExpress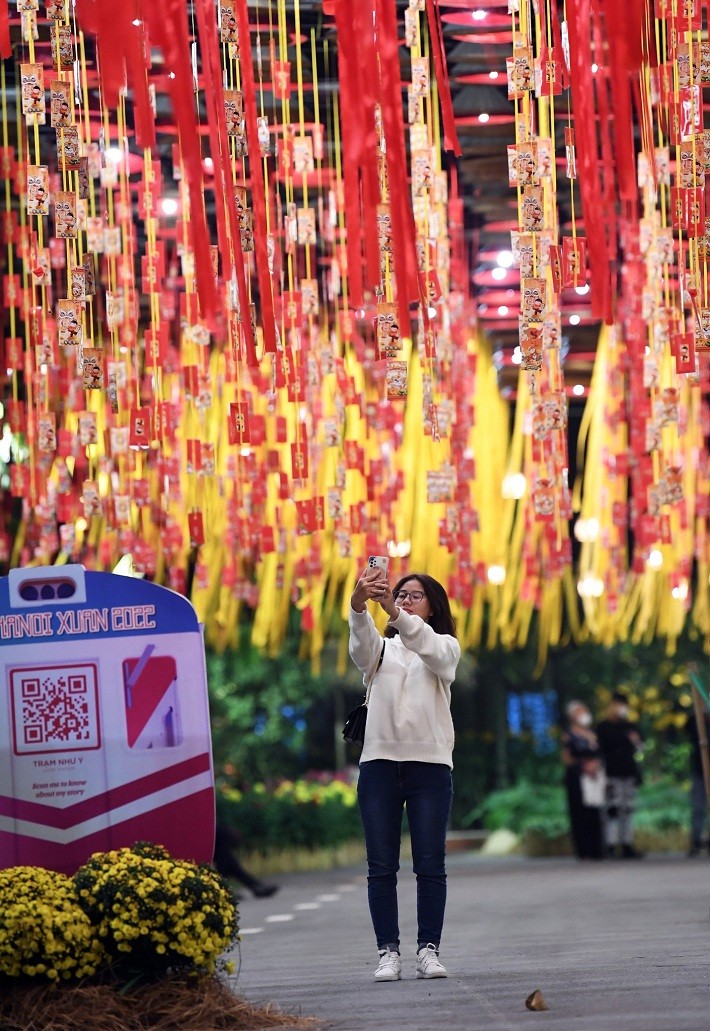 The 2022 Tet (Lunar New Year) holiday will last from January 31 through February 4.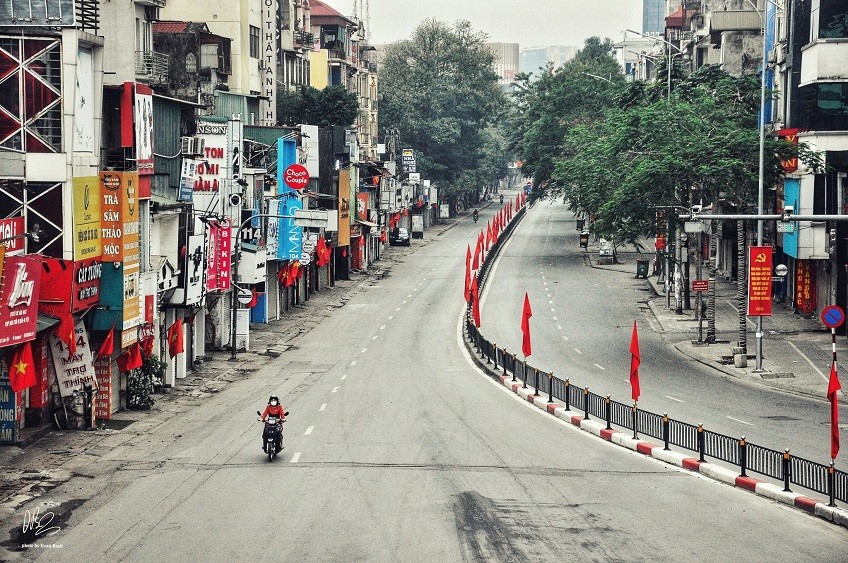 On the first days of the New Year, the usually crowded and noisy streets in Hanoi downtown are so quiet with few passers-by. Photo: Doan Bach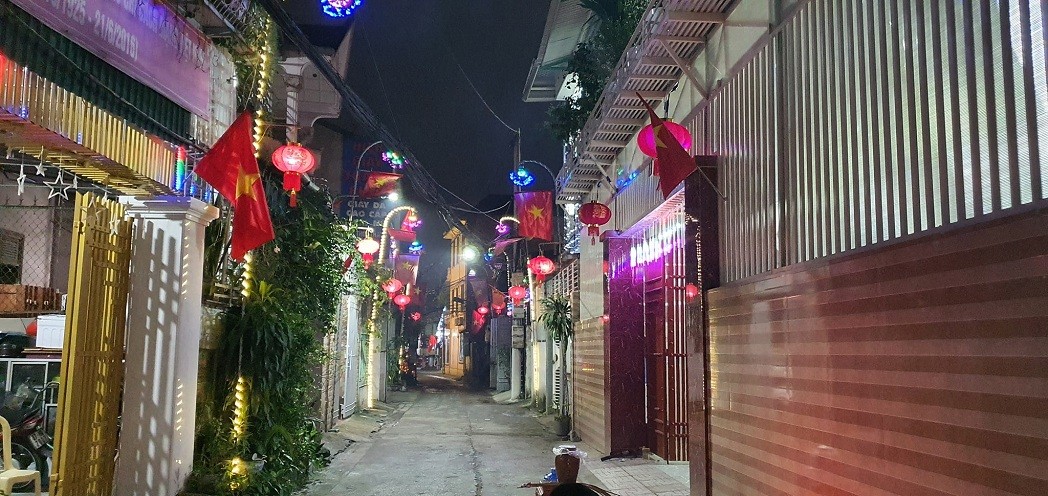 People hung up the national flags outside in celebration of Tet. Photo: Mui Pham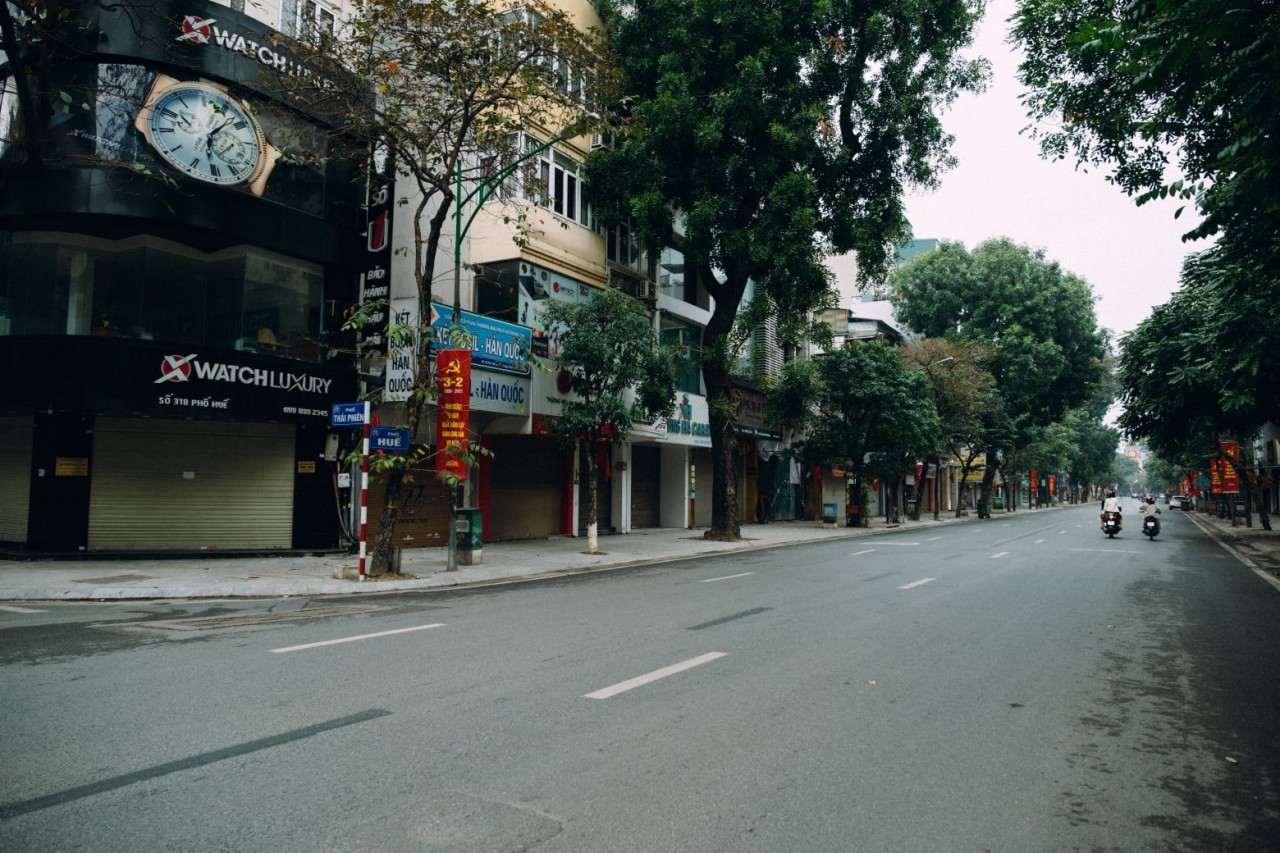 Hanoi turns tranquil on the first day of the lunar Year of Tiger (Feb.1, 2022). Photo: Dinh Cong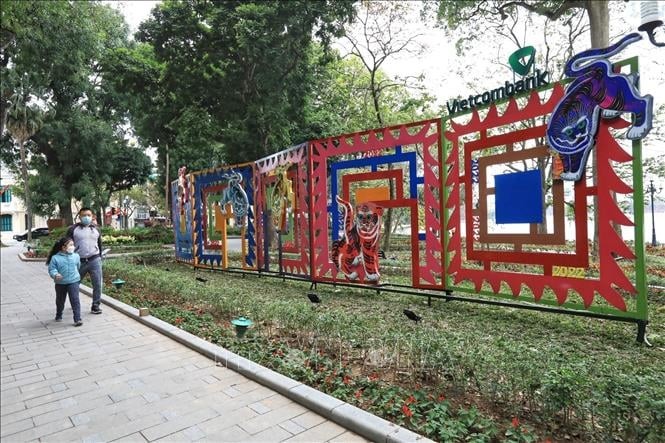 Winter monsoon to chill northern Vietnam through Tet holiday. From January 29-February 2, more cold air will bring temperatures in the northern Vietnam down to 9-11 degrees Celsius, with the highest temperature during the day at around 16 degrees. Photo: VNA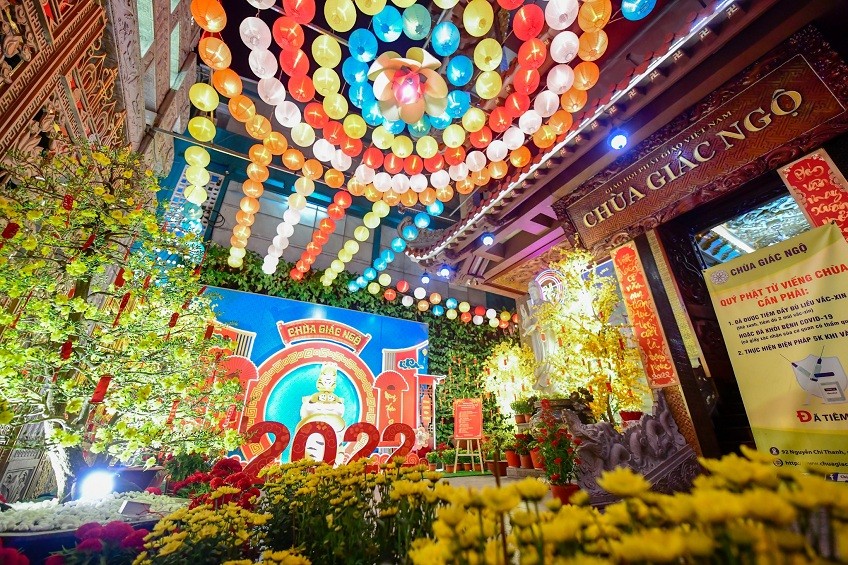 Decorations at a pagoda in Ho Chi Minh City.
Vietnamese people often go on a pilgrimage at the beginning of each Lunar New Year to pray for safety, health, good luck, prosperity, and happiness during the year. People often visit pagodas and temples right after the New Year's Eve moment.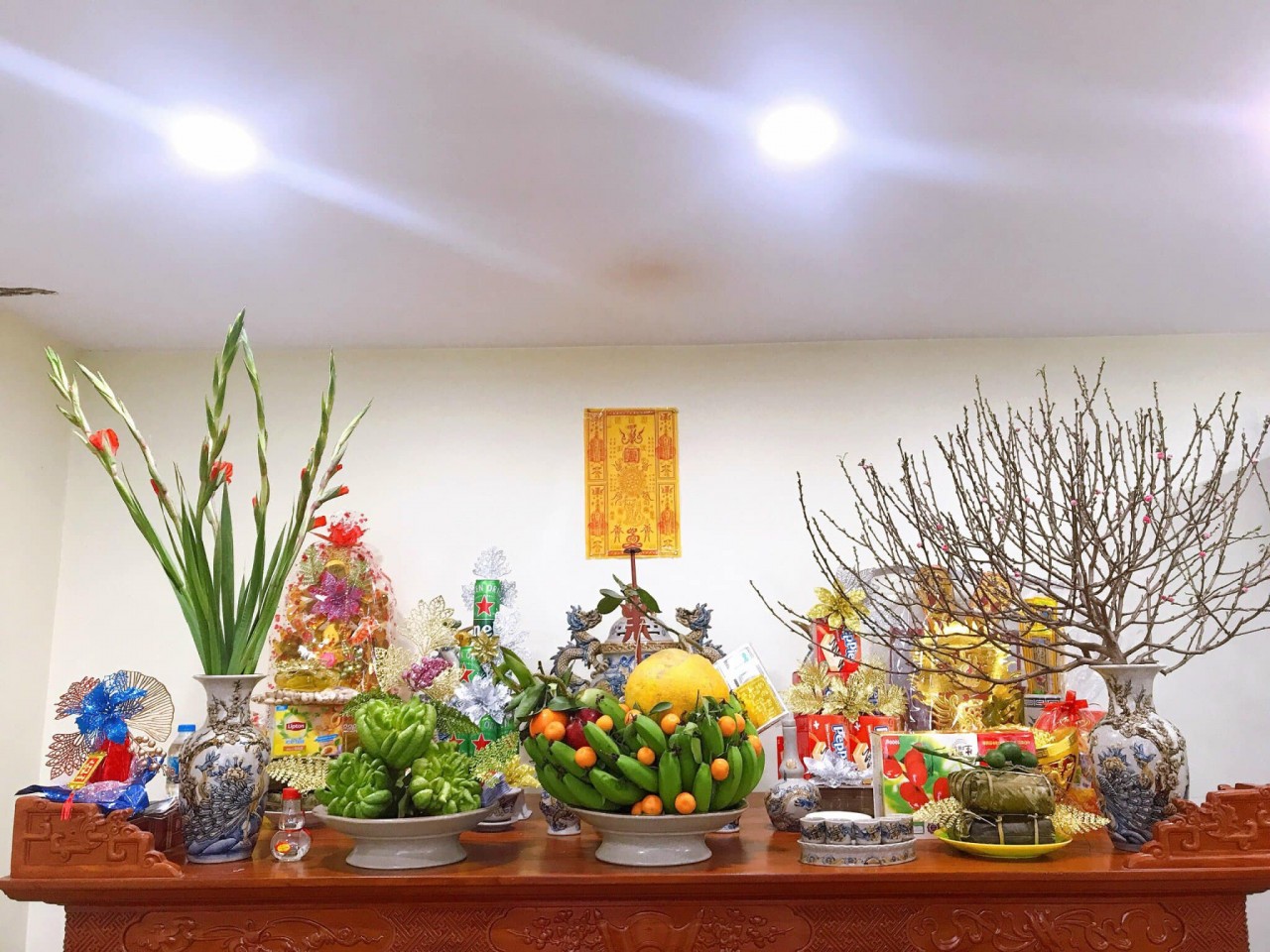 According to ancient traditions, on the last day of a lunar year, a typical Vietnamese family puts aside everything to prepare a feast to worship their grandparents and ancestors, praying for a brighter year ahead.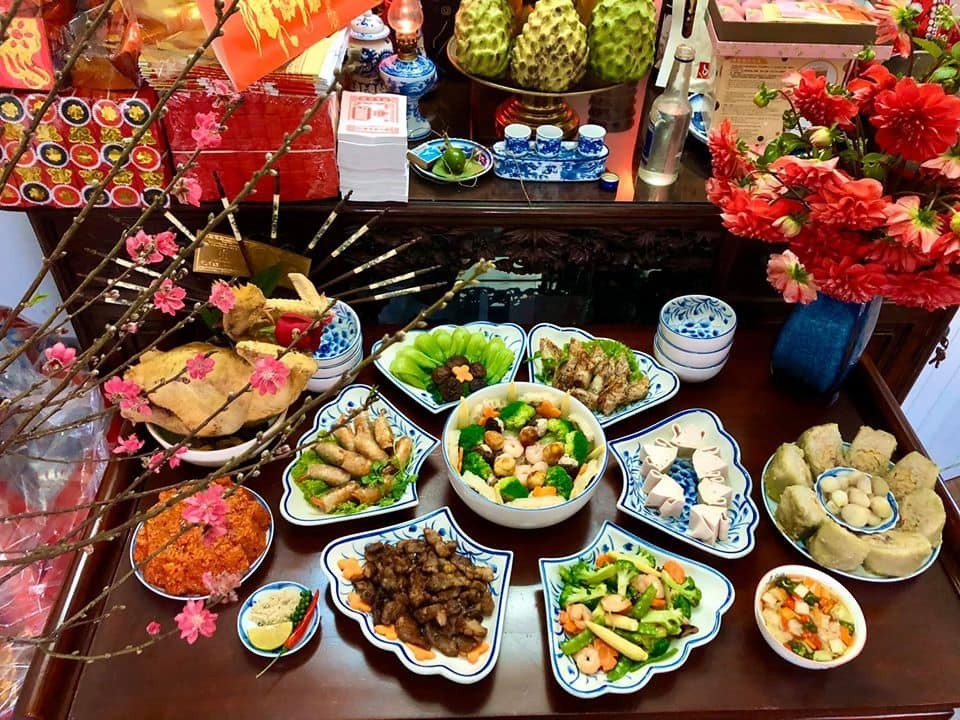 Each family normally prepares two offering trays of food on the occasion. The oldest man in the house will burn incense and read prayers inviting gods and ancestors to come to celebrate Tet with his family.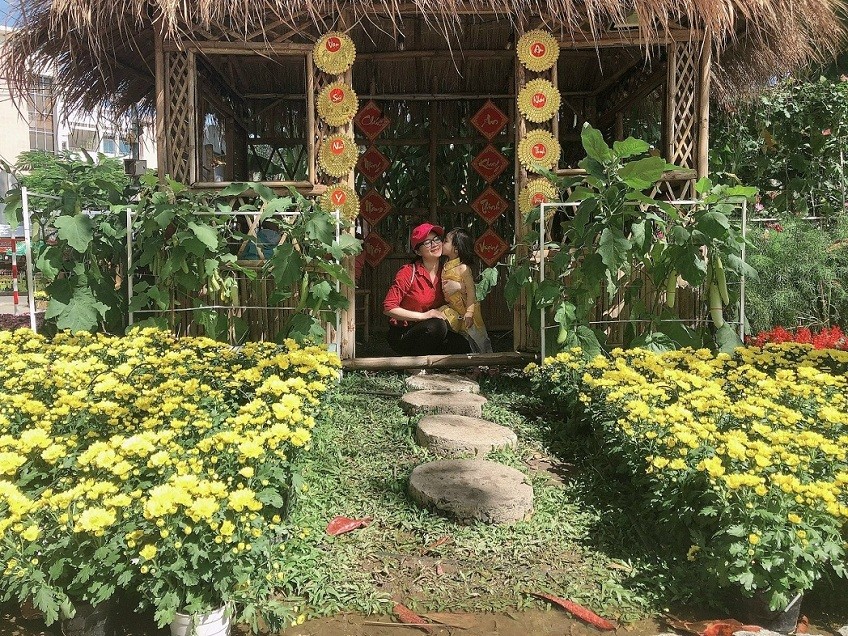 Nha Trang Spring Flower Festival 2022 displays ornamental creatures, over 400 flowers and ornamental works, such as orchids, bonsais, rockwork, ornamental dry.
In Hai Phong, people have been pouring out of their homes and moving towards the Hai Phong Opera House from 7 p.m. onwards. The northern port town will not organize fireworks shows and has decided to cut down on festive events out of Covid-19 concerns. Photo: VnExpress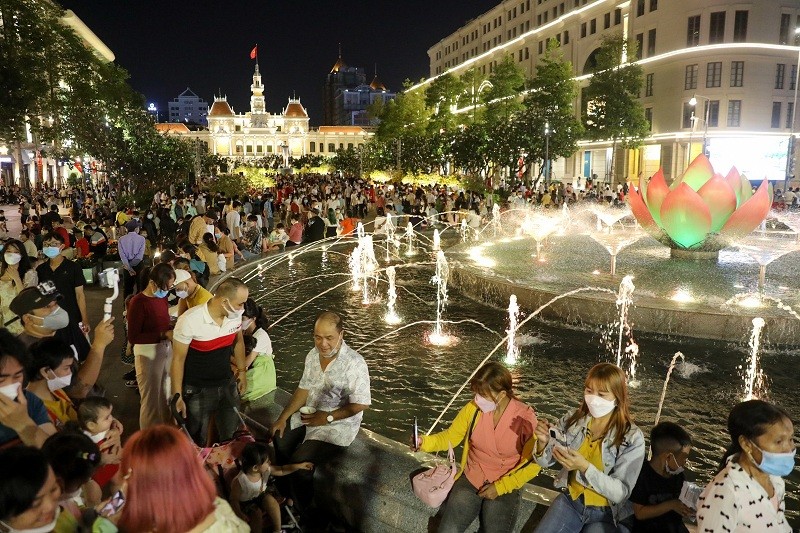 In Ho Chi Minh City, people gather in downtown areas in droves, particularly to attractions like the Nguyen Hue Flower Street. Photo: VnExpress
The 2022 Lunar New Year's book street festival began on Nguyen Hue, Ngo Duc Ke, Mac Thi Buoi, and Nguyen Van Binh Streets on January 29. Photo: VNA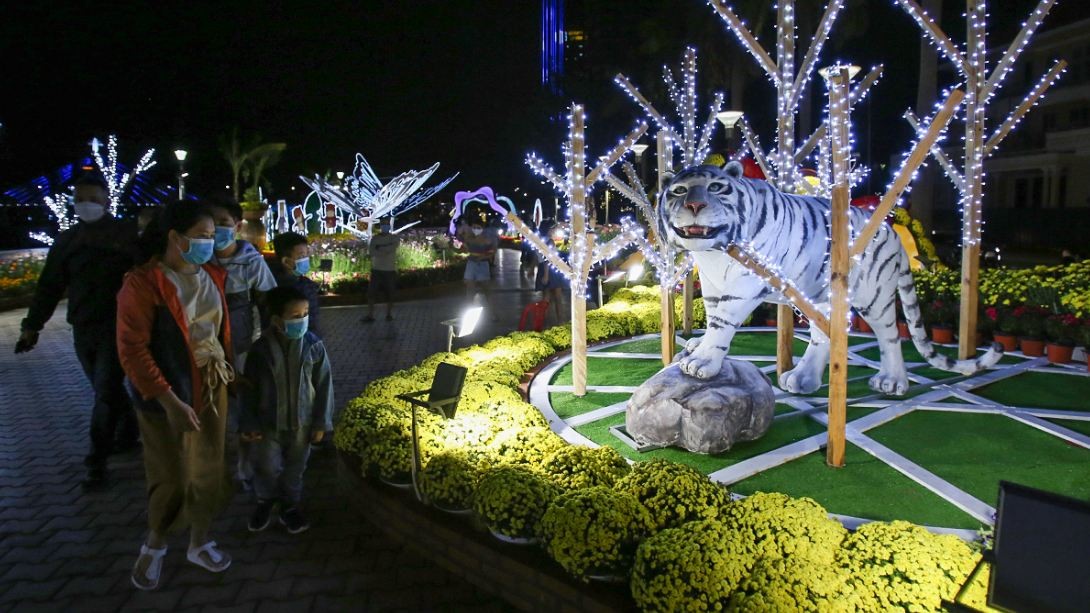 In Da Nang, street decorations attract many passers-by, especially those on Bach Dang Flower Street along the Han River. Photo: VnExpress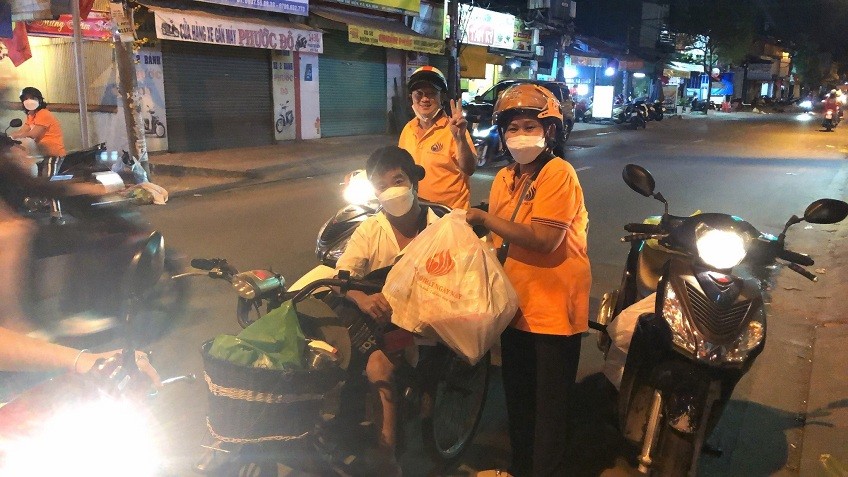 HCM City-based Giac Ngoc Pagoda gives gifts to help poor people alleviate some of their difficulties and get fruit cakes to use during Tet. Photo: Ngo Tri Thuan
Friendship
In Da Nang, the Vietnam-Laos Solidarity and Friendship Year 2022 was celebrated on July 2. Collectives and individuals of the Lao Women's Union were also awarded medals of Vietnam.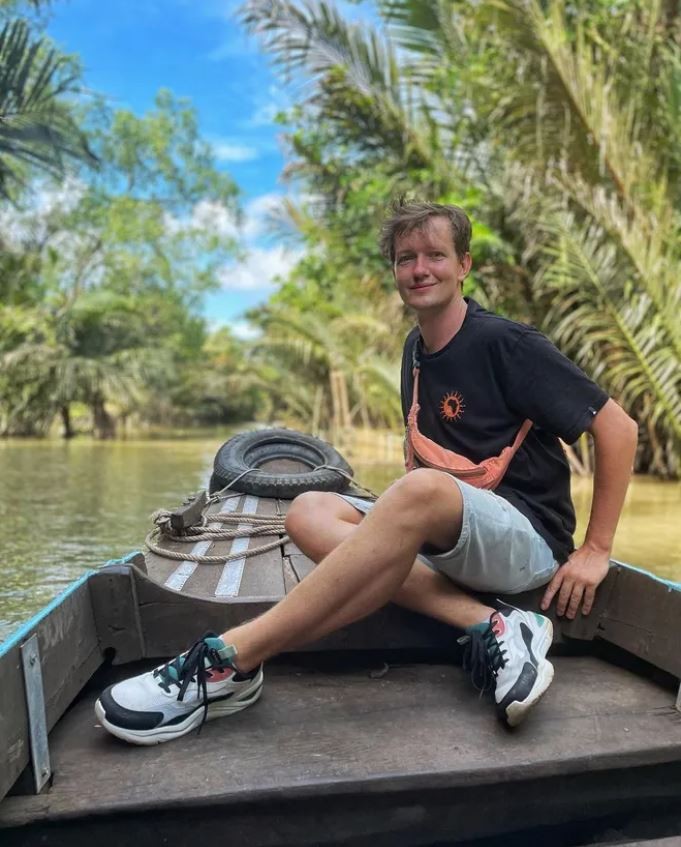 Multimedia
Besides famous products from coconuts, Ben Tre still has many interesting places with unique Mekong River Delta styles waiting for you to discover.
June 22, 2022 | 08:10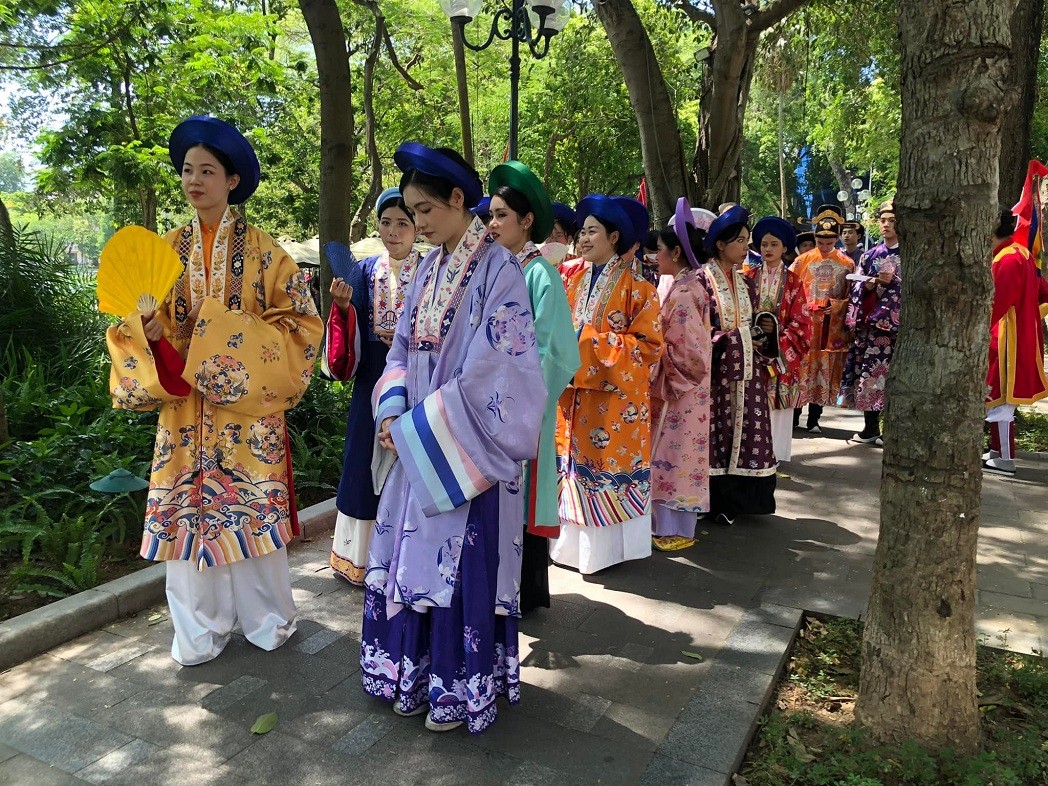 Viet's Home
An event was held where attendees wore ancient clothes and walked around Hoan Kiem Lake area to promote and introduce traditional Vietnamese outfits.
June 20, 2022 | 07:43
Viet's Home
The French Institute of the Far East (EFEO) is displaying rare photographs of Vietnam in the early 20th century to celebrate the 120th founding anniversary.
June 14, 2022 | 08:18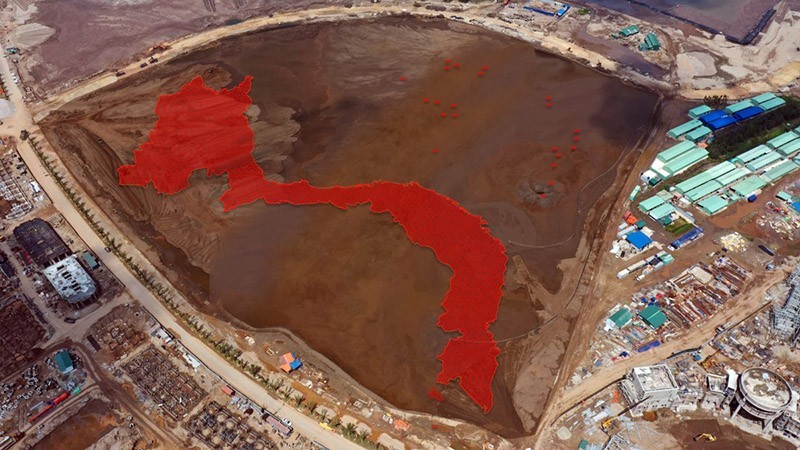 Multimedia
1,700 cars will form a map of Vietnam in the northern city of Hai Phong.
June 10, 2022 | 07:33