How To Watch ABC in Vietnam: Live Online and Stream For Free
ABC is one of the biggest broadcasting television in the U.S, but it is not easy for you to watch it outside of the region. Here is our guide on how to live online and stream all the channels in Vietnam, with the help of VPN service.
As one of the most popular networks in the US, plenty of people worldwide might be wondering how to watch ABC live. And, while you will have to go through a bit of a workaround, it's totally possible to watch ABC live if you're out of the country, no matter where you are.
Boasting a slew of original programming like Grey's Anatomy, American Housewife, Black-ish, and Jimmy Kimmel Live, plus comprehensive and reputable live news and even some sports action like the NBA playoffs, there are a ton of reasons to seek out ABC when you're on holiday or a work trip.
However, while it's super simple to access the network back home in the US, without the right tools you might have trouble watching if you're outside the States – even if you pay for the service. So, here we'll explain how to watch ABC live in Vietnam and anywhere in the world.
What is ABC?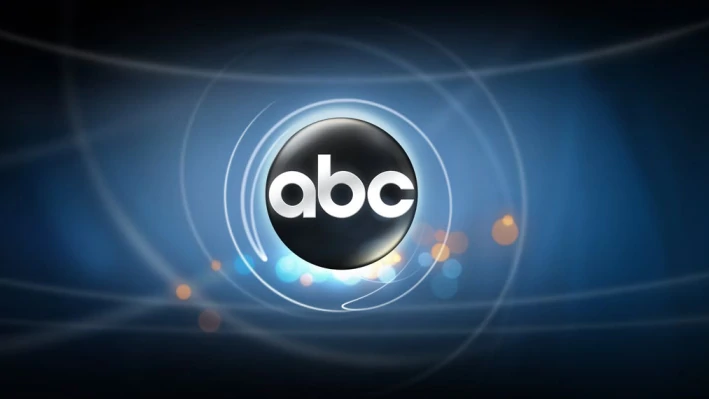 Photo: abc group
The American Broadcasting Company (ABC) is an American multinational commercial broadcast television network that is a flagship property of Walt Disney Television, a division of Disney General Entertainment Content of The Walt Disney Company. The network is headquartered in Burbank, California, on Riverside Drive, directly across the street from Walt Disney Studios and adjacent to the Roy E. Disney Animation Building. The network's secondary offices, and headquarters of its news division, are in New York City, at its broadcast center at 77 West 66th Street on the Upper West Side of Manhattan.
Since 2007, when ABC Radio (also known as Cumulus Media Networks) was sold to Citadel Broadcasting, ABC has reduced its broadcasting operations almost exclusively to television. It is the fifth-oldest major broadcasting network in the world and the youngest of the American Big Three television networks. ABC is nicknamed "The Alphabet Network", as its initialism also represents the first three letters of the English alphabet, in order.
Why Do You Need a VPN to watch ABC in Vietnam?

Geographic restrictions error. Photo: Screenshot
The Bamboo Firewall of Vietnam effectively filters social media platforms, news websites, and any blog or content piece that critiques the Vietnamese government.
There is no reason why citizens should put up with this excessive online policing, which is simply a violation of the right to free expression.
Moreover, if you are traveling outside of Vietnam; for example to Japan, then you will not be able to access Vietnam's local sites. For instance, online banking from your bank will be inaccessible during your visit to Japan.
However, with a VPN you can easily change your IP address to Vietnam (assuming it offers Vietnamese servers), allowing you to access foreign and Vietnamese TV websites while you are in Japan. Similarly, if you are from Japan and you are visiting Vietnam then you will need a VPN that works for Japan.
How to Watch ABC in Vietnam (Quick Steps)
Follow these 4 simple steps to stream ABC outside the USA:
Step 1: Download and subscribe to a VPN (our recommendation ExpressVPN).
Step 2: Open the ExpressVPN client and sign in with your credentials.
Step 3: Connect to a USA server from the list of servers.
Step 4: Head to abc.com site and enjoy streaming ABC Go from anywhere outside the US.
Best VPN to watch ABC in Vietnam
1. ExpressVPN – Overall Best VPN for Vietnam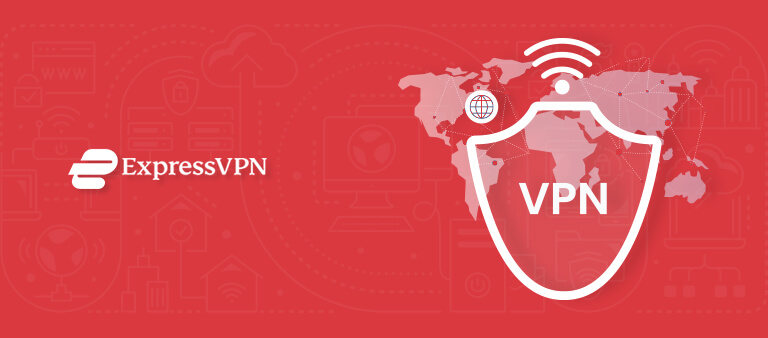 Photo: VPNRanks
ExpressVPN is a super slick and super-fast VPN service offering amazing features that are just perfect for Vietnam. Due to its high-end features, ExpressVPN is our top choice for Vietnam.
Speaking of which, ExpressVPN offers 3,000+ servers, 24/7 customer support, a kill switch, and powerful encryption to keep you safe on the internet. In Vietnam, it has 1 server available that will help your watch Vietnamese TV, Sports, and news channels like VTC1, VTC2, VTC3, and more. You just need to change your IP address to Vietnam for it.
Using ExpressVPN's global servers, you can access any streaming service you like. You can actually watch Netflix in Vietnam using ExpressVPN if you want.
ExpressVPN offers many other security features. They include DNS leak protection and a no-logging policy. With super-fast speeds and 5 simultaneous connections, ExpressVPN is extremely effective when it comes to unblocking websites and streaming services from around the world. In fact, it is one of the best VPN for streaming video content you can find for Vietnam. Owing to its premium features it is also one of the best Thai VPN with excellent security.
That being said, ExpressVPN is a bit expensive and costs $6.67 a month. But considering its features, it's totally worth it. Although you can't get ExpressVPN for free, you make use of their excellent 30-day refund policy to try out their service risk-free.
2. Surfshark – Fastest VPN for Vietnam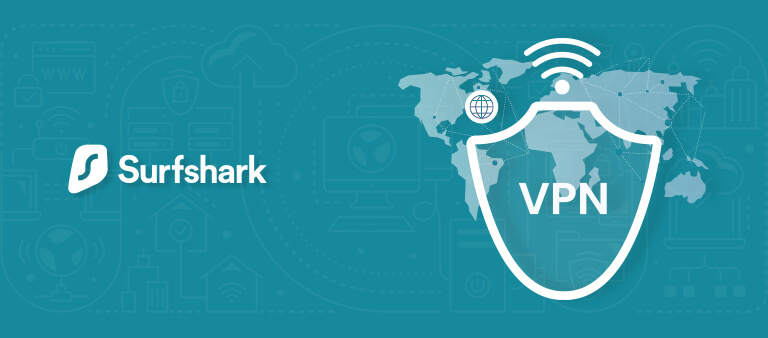 Photo: VPNRanks
Surfshark is another VPN service that offers complete online security and anonymity to Vietnamese users. Near the Vietnamese region, it has VPN servers in Hong Kong, Singapore, Malaysia, and Japan. In total, Surfshark offers over 3,200+ servers in more than 65 countries.
It has a total of 1 server in Vietnam. With this, you get a Vietnam IP address to access websites and apps specifically located in the country like VTV Go.
Not only that, Surfshark offers tons of awesome features that only premium VPN offer. For instance, this VPN is compatible with all major platforms and offers features like multiHop, powerful encryption, DNS leak protection, and more. Also, for some years now Surfshark has constantly been a dependable companion for Sri Lankans that are continuously going through strict government surveillance every day. It is safe to say that it has already become one of the top VPNs in Sri Lanka.
Surfshark is the fastest VPN service of 2021. It costs $2.49/mo . Best of all, Surfshark offers limitless multi connections and comes with a full 30-day money-back guarantee.
3. NordVPN – Highly Secure for Vietnam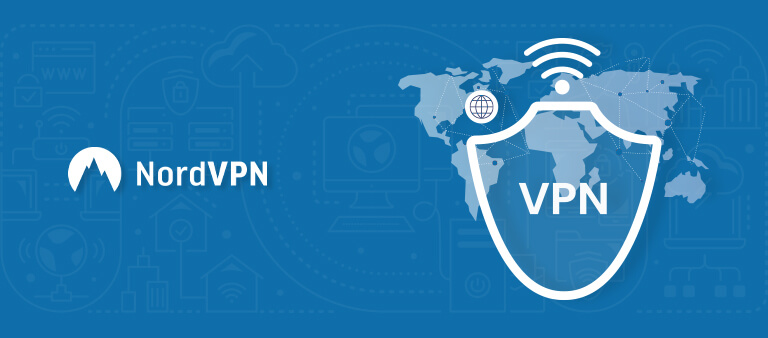 Photo: VPNRanks
NordVPN is one of the most powerful VPNs in the industry offering an excellent balance of speed, privacy, and performance. Based in Panama, you can deploy it to improve your online privacy in Vietnam and sidestep censorship on the web.
The 5,500+ strong network of servers consists of 15 of these located within Vietnam. You can use them to watch the local Vietnamese channels like this news channel called VTC1.
However, it is the overseas servers that you will find yourself using mostly because these will enable you to bypass geo-restrictions and censorship within Vietnam. They will also allow you to access streaming services like BBC iPlayer and US Netflix in Vietnam using NordVPN.
It is also packed with features that boost your online security and privacy with AES-256 encryption, CyberSec, Onion over VPN, and DoubleVPN.
Considering this wide variety of features, NordVPN is reasonably priced at $3.30/mo . While it is not the cheapest, it is still competitively priced and comes with a 30-day money-back guarantee with support for 6 simultaneous connections.
Users will certainly find NordVPN a treat to use in Vietnam. Even you can try the service for free as a NordVPN trial for 30 days.
4. IPVanish– Best VPN for Streaming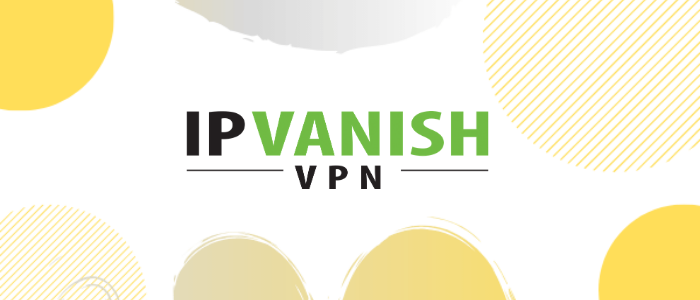 Photo: VPNRanks
IPVanish is a United States-based provider offering its services in 75+ countries through 1,600+ servers worldwide. Unfortunately, it doesn't have a server located in Vietnam at the moment.
Moreover, you can experience a list of comprehensive features like Kill switch, leak protection, and powerful encryption on your devices like Windows, Mac, Android, iOS, and routers.
The service is not even expensive; it is available at $3.75/ mo, which includes a 31-day refund policy, and 10 simultaneous connections. Considering the heavy surveillance underway in Vietnam, this log-free service makes IPVanish an excellent choice for the Vietnamese and travelers.
IPVanishi is on top of the list of VPN Kodi. Please visit the IPVanish review for more information on this provider.
5. CyberGhost – Best Vietnam Server Coverage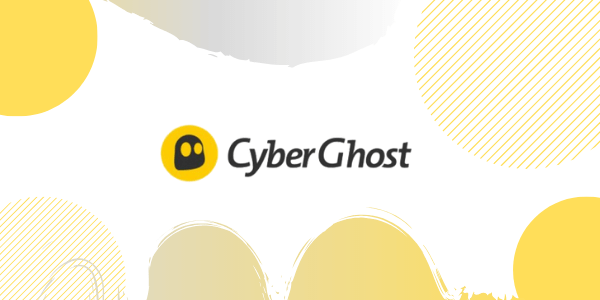 Photo: VPNRanks
Last but not least, we have CyberGhost. This is a Romanian VPN service with over 6,600 servers all over the world. Speaking of servers, CyberGhost offers 19 exclusive VPN Vietnam servers in Ho Chi Minh city.
By allowing users to change their IP address to Vietnam IP address or any other country, CyberGhost gives you easy access to a world of geo-restricted contents.
Not only that, CyberGhost's Romanian jurisdiction is free from data retention laws which means none of your data is logged at all.
In terms of features and pricing, CyberGhost is compatible with all mainstream platforms and offers pretty much every possible security feature imaginable. Best of all, CyberGhost costs $2.75/mo and is covered by an extensive 45-day refund policy.
Since privacy is not easily attainable in Vietnam, CyberGhost is great for keeping your privacy secure.
How to use Smart DNS to watch ABC in Vietnam
In practice, smart DNS lets you virtually switch country allowing you to unblock Vietnamese sites and content. For example, if you are visiting Israel, but you realize that your favorite sites are unavailable then by connecting to a SmartDNS Vietnam server, you will be able to access any sites and services.
Why should you use smart DNS?
Many popular websites are blocked in Israel due to regional distribution rights or some legal issues. Using a smart DNS Vietnamese proxy service you can unlock hundreds of websites from all around the world. By routing only specific traffic, that is blocked for Israeli internet users, SmartDNS service can provide unrestricted speed to stream video content from Vietnam. So if you like binge-watch movies or listen to music, but you are unable to access the world's famous sites due to content blocks then smart DNS proxy for Vietnam sites is the right tool for you.
Which are the best smart DNS for Vietnam services?
There are many smart DNS service providers out there, but how to know which is the best for Israel users? For sure, if you want to unlock Vietnam websites then you will need a service that has Vietnamese DNS. By switching your DNS to Vietnam, you can unblock millions of services from any location in the world. Furthermore, the service client has to be user-friendly and easy to use for any users, even the nontechies should be able quickly to change DNS to Vietnam. See the list of the most reputable, trusted and the best Vietnamese smart DNS proxy services today on 28 July, 2021.
How to use a smart DNS proxy?
It is pretty easy to set up a smart DNS for Vietnam; you don't have to be very techie to set things up. All you have to do is to go to your preferred smart DNS website and create an account. Next, you have to setup the DNS on a device you intend using with Vietnamese SmartDNS proxy. To do that, with most services, you can activate your Israeli IP address in the provider's system. Then you can change your default Israel DNS to Vietnamese DNS. Follow the instructions your service is providing for your device type. Furthermore, you can set it up also on your router if you wish to enable Vietnam website access on all your devices at once. If you find setting up your Vietnam DNS service to confusing, you can always contact the provider for more instructions.
Are VPNs Legal in Vietnam?
Yes, you can avail of a VPN in Vietnam for all the right reasons. It means you can subscribe to a VPN service because owning a VPN is a legal activity. Thus, you can secure your crucial data from the vicious eyes of online snoopers and use public Wi-Fi stress-free. However, you should use a VPN service that offers a stealth mode feature.
You can also opt for a VPN that offers an internet kill switch and DNS leak protection benefit. By doing so, you can use a VPN in Vietnam anonymously.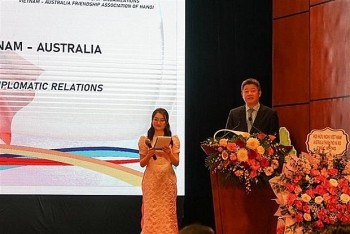 Friendship
A friendship exchange programme has been held recently in Hanoi to celebrate the 50th founding anniversary of the Vietnam-Australia diplomatic relations (February 26).