How To Watch Tokyo 2020 Olympics in Australia: TV Channel, Live Stream
Less than a week until the Olympic flame is lit up and 2020 Tokyo Olympic Games finally takes place. If you are in Australia and want to watch the games, here is our detailed guides on how to watch and live stream 2020 Tokyo Olympics.
The 2020 Summer Olympic Games will take place in Tokyo between July 23 and August 8.
They were postponed last year due to the Covid-19 pandemic. There are 33 sports at 339 events across 42 venues. The 2021 event has an almost identical schedule to that planned for last year. All events will take place a day earlier than planned for 2020, with the opening ceremony scheduled on 23 July 2021.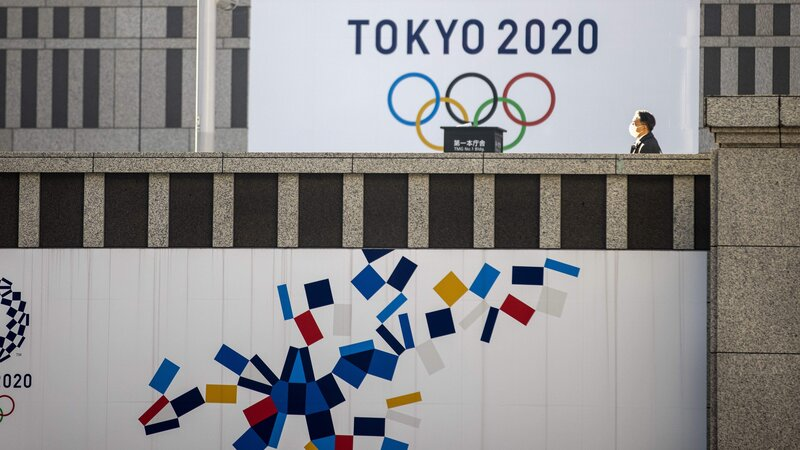 Photo: NPR
Where are the 2020 Olympics being held?
For the second time ever, and for the first time in nearly 60 years, Tokyo is the host city for the Olympic Games.
Harumi Futo is the site of the Olympic Village, but the eternal symbol of the games will be the nearby Japan National Stadium, which is hosting the Opening and Closing Ceremonies, as well as the athletics events.
Are the 2020 Olympics going ahead in 2021?
Olympics organisers were very reluctant to reschedule Tokyo 2020, eventually agreeing to postpone the event just weeks before it was due to begin, after mounting concern from athletes and the wider world.
There have since been numerous stories about the Games' apparent impending cancellation, all of which have been wide of the mark. And amid vocal protests from concerned Japanese natives, the IOC appears to be determined to move ahead with the games in the summer of 2021.
That said, while it seems highly unlikely that the 2020 Olympics will be pushed back again, everything hinges on the unpredictable Covid-19 situation. So keep your fingers crossed...
How to watch Tokyo 2020 Olympics from Australia via Channel 7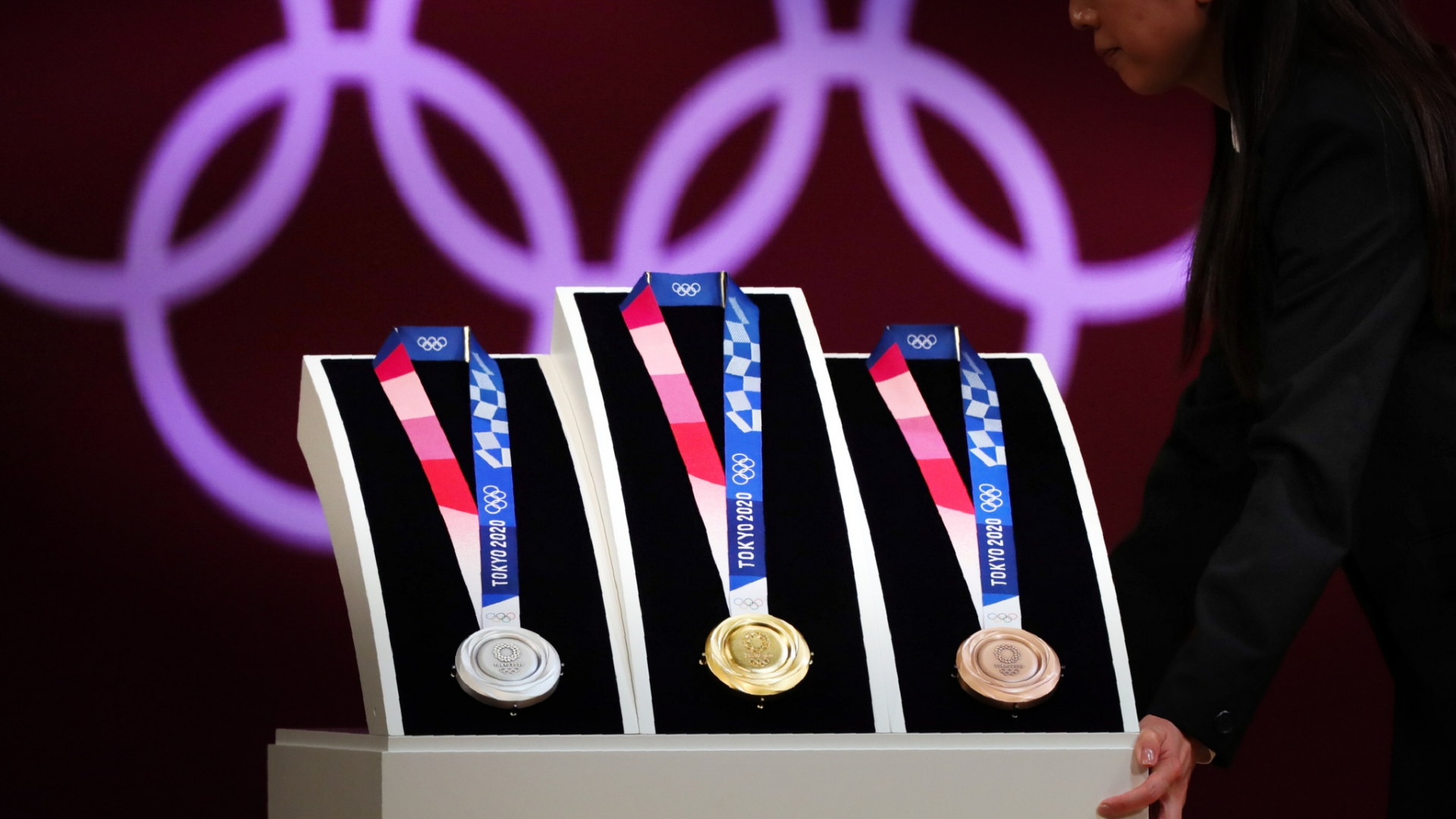 Photo: Nikkei Asia
The Seven Network (commonly known as Channel Seven or simply Seven) is a major Australian commercial free-to-air television network. It is owned by Seven West Media Limited,[3] and is one of five main free-to-air television networks in Australia. The network's headquarters are located in Sydney.
As of 2014, it is the second largest network in the country in terms of population reach. The Seven Network is the broadcaster of popular franchises and programs, including the AFL, the Cricket, the Supercars, the Olympics, Sunrise, Big Brother Australia, The Voice Australia, The Chase Australia, Australia's Got Talent, Home and Away, Better Homes & Gardens, and Seven News. In 2011 the Seven Network won all 40 out of 40 weeks of the ratings season for total viewers. Seven is the first to achieve this since the introduction of the OzTAM ratings system in 2001.
As of 2020, the Seven Network is the second-highest rated television network and primary channel in Australia, behind the Nine Network and ahead of ABC TV, Network 10, and SBS.
If you've visited the Channel 7 website while travelling, on holiday, if you're an Aussie expat or even if you've never been to Australia and just want to watch the shows on Channel 7 then you'll be hit with a block message similar to the one below.

Photo: WatchTVabroad
If you're outside Australia and you're hit with the screen above it can be massively disappointing especially if there is something you want to watch on one of the channels.
When you visit the website it checks your location by checking your internet connection. It does this by checking something called your IP Address which is a unique set of numbers that allows websites such as 7live to determine your location.
The good news is that it is possible to alter your IP Address to one from a different location which means that when websites such as the 7live site check your location they see you somewhere other than where you really are.
ExpressVPN:
Visit the ExpressVPN website and sign-up
Download the Windows software from the apps area.
Install and run the app.
Press Selected Location
Press All, Press Asia Pacific, Press Australia.
The app should automatically connect but if not press Connect.
The ExpressVPN software will now take care of connection for you.
This should take around 15-20 seconds. Once the software has connected all you need to do is head over to the 7Live website and you'll be able to stream any of the content there regardless of where you are in the world.
The same VPN service can also be used to access other Australia TV services such as Foxtel Go, iView and others.
You can also use it to access international TV like BBC iPlayer from the UK.
Watch Tokyo 2020 Olympics outside Australia using VPN
A VPN, or virtual private network, encrypts a device's internet traffic and routes it through an intermediary server in a location of the user's choosing. This can allow Australians to access blocked content that's geo-locked in their own country. It can also provide a private tunnel through which to use P2P filesharing applications.
The VPNs in this list also have servers with Australian IP addresses so you can connect to your favorite Aussie TV when abroad in addition to accessing geo-locked content (like US Netflix or BBC) from inside Australia.
Will there be domestic spectators at the Olympics?
Every decision made about the Tokyo 2020 Olympics is done so with considerable amounts of scrutiny as the global health crisis continues to dictate large scale events and the drawing in of large crowds. One question which had yet to be settled was whether the Tokyo Olympics will keep its events behind closed doors, or whether the Japan National Stadium seats will be filled with spectators.
Having sold tickets to Olympic events two years prior, the organising committee had expected ticket sales to bring in ¥90bn. In the event these ticket sales have to be refunded, that will account for a loss of over 50% of the Olympic games commercial revenue.
While reports had detailed up to 10,000 people could be allowed to watch the Olympic Games in person in Tokyo, as the capital has seen a recent spike in infection rates, Tokyo has entered into a state of emergency, running from July 12 to August 22. This means there will be no spectators in the capital, with no alcohol to be served at bars or restaurants either, closing at 8pm local time.
For venues outside of the capital, though, including the regions of Fukushima, Miyagi and Shizuoka, a capacity of 50% up to 10,000 will be allowed spectators.