Hundreds of doctors and nurses are cheerful after Director of the Municipal Health Department, Ngo Thi Kim Yen announces the city's decision to lift the lockdown order. Photo: VOV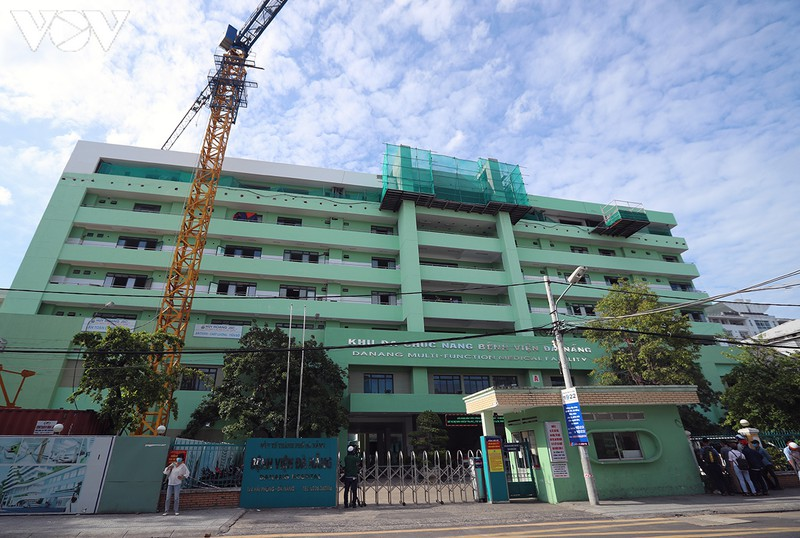 After nearly one month, Da Nang General Hospital is eligible to be removed the lockdown. All doctors and nurses were tested negative for SARS-CoV-2 virus. Photo: VOV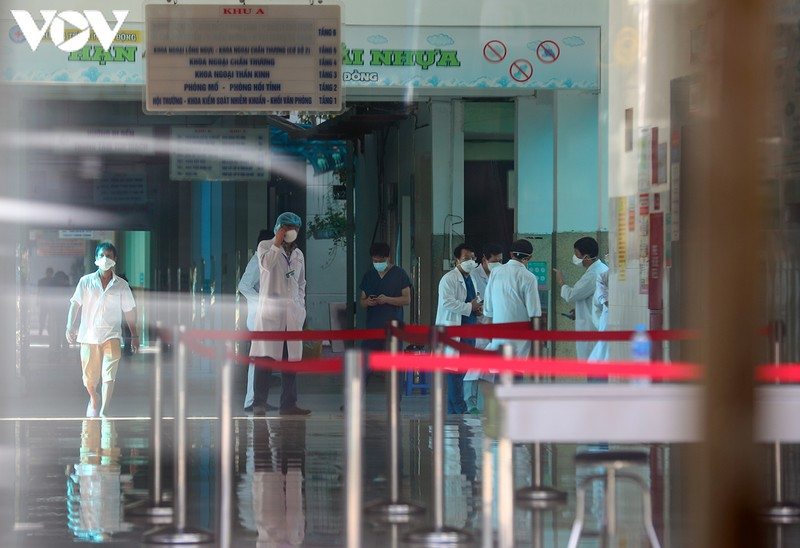 Photo: VOV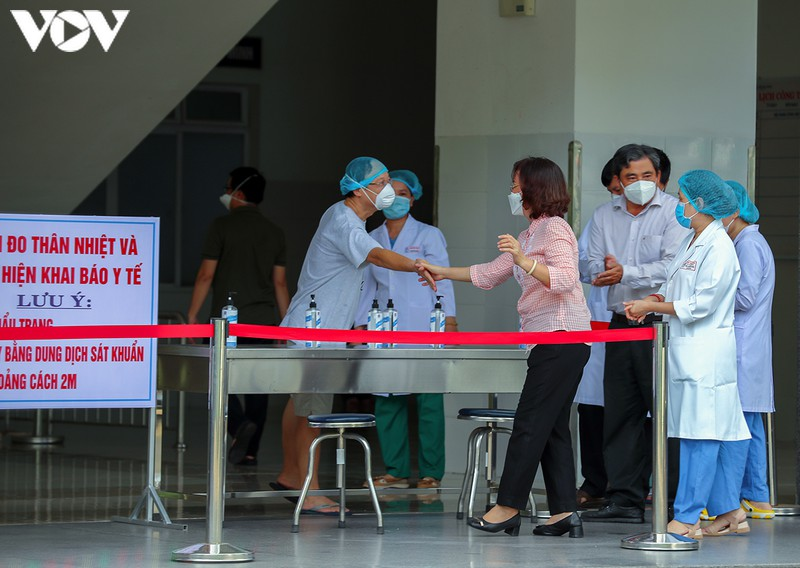 Ngo Thi Kim Yen congratulates the doctors of Da Nang General Hospital. Photo: VOV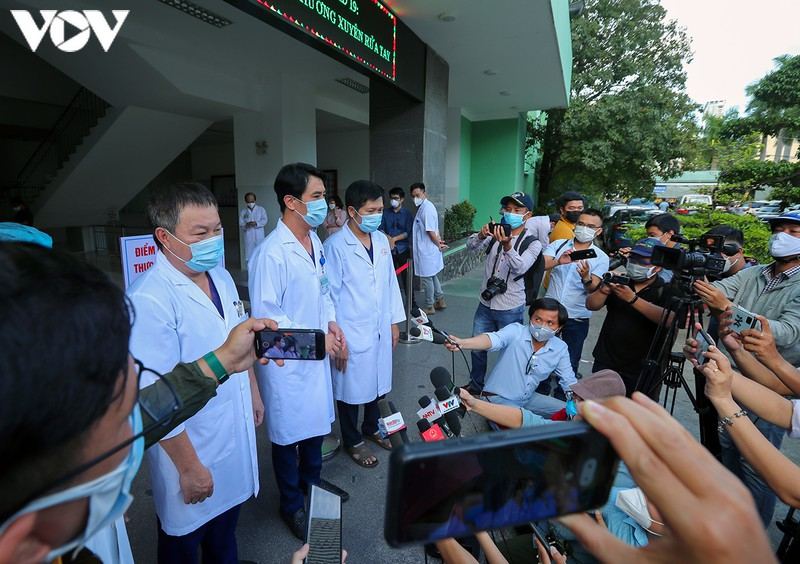 Doctor Le Duc Nhan, Director of Da Nang General Hospital (in the middle) said in the past 2 weeks, the medical staff has disinfected the hospital many times. Photo: VOV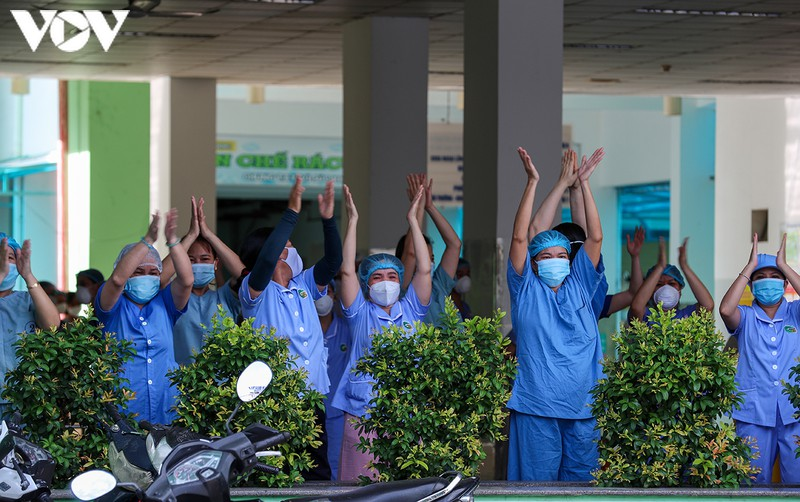 Hundreds of doctors and nurses clapped their hands cheerfully Photo: VOV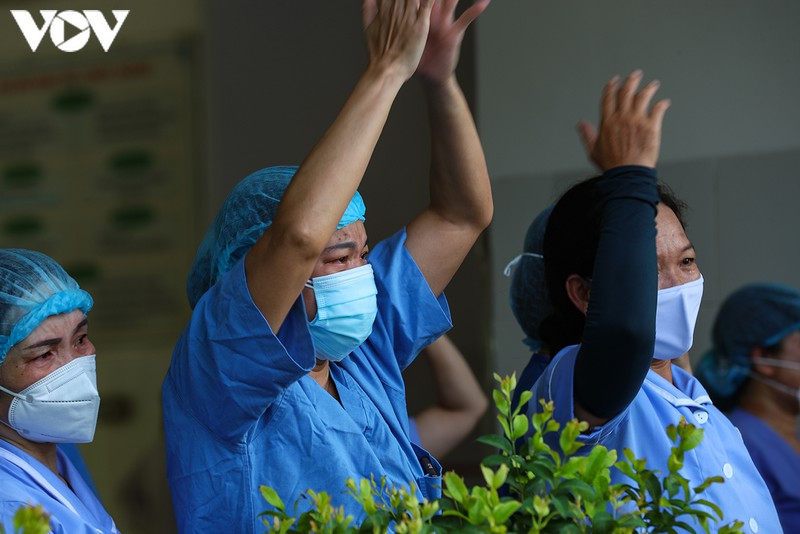 They have been in quarantine for 30 days. Photo: VOV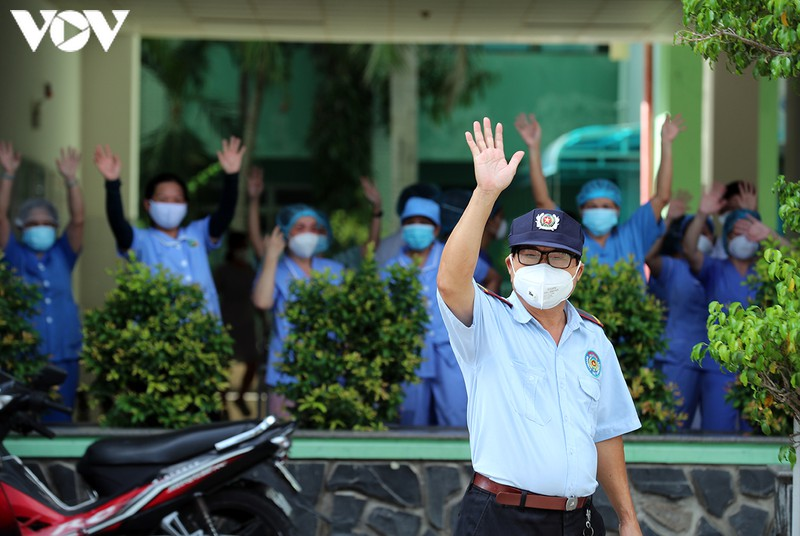 The joy of the hospital guard. Photo: VOV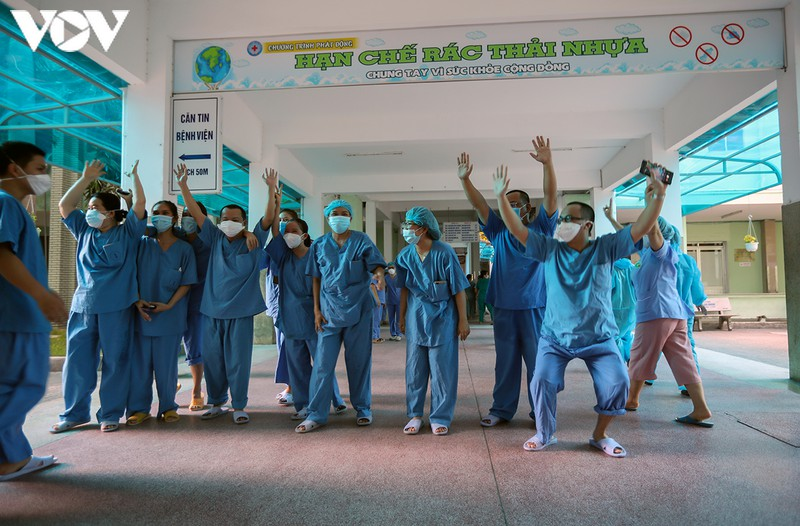 Doctors, nurses, and medical staff have undergone six tests and all are negative for the SARS-CoV-2 virus. Photo: VOV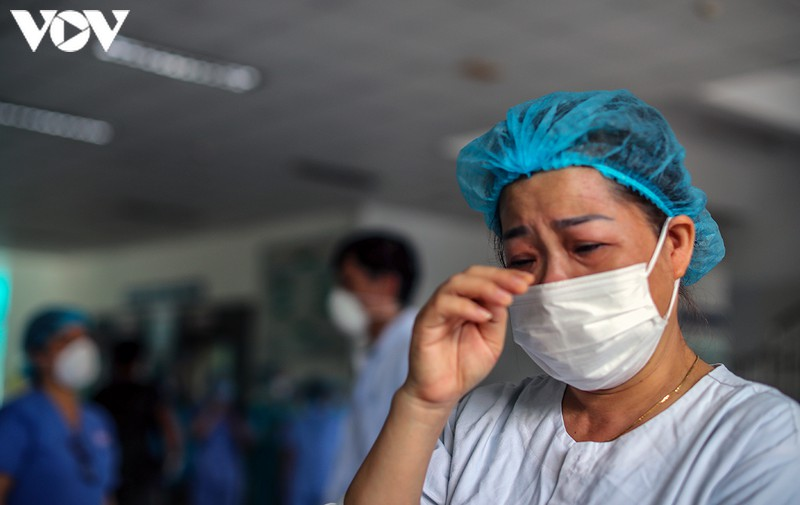 They now can go home with their family and will self-quarantine at home for 14 days under the current regulations. Photo: VOV
According to Dr. Nhan, Da Nang hospital has yet to receive patients after the lockdown order was lifted. It needs two weeks to continue with clean-up efforts and training on a comprehensive care model and expected to receive patients with severe illnesses again as of August 28.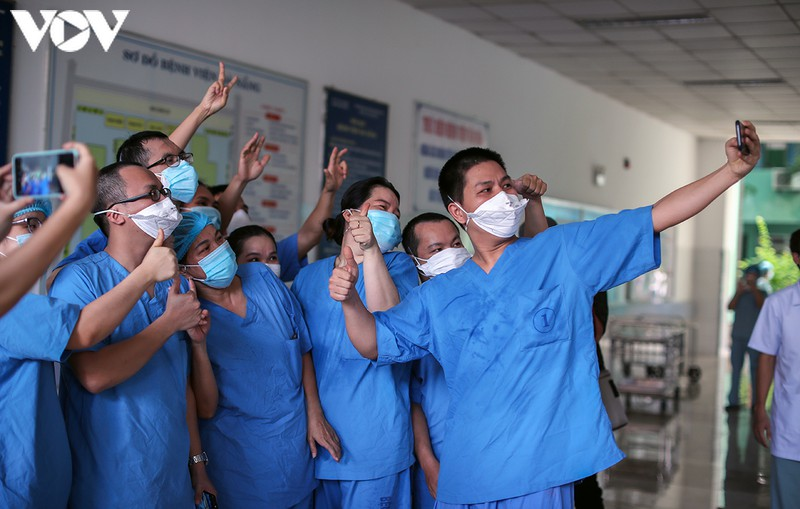 Photo: VOV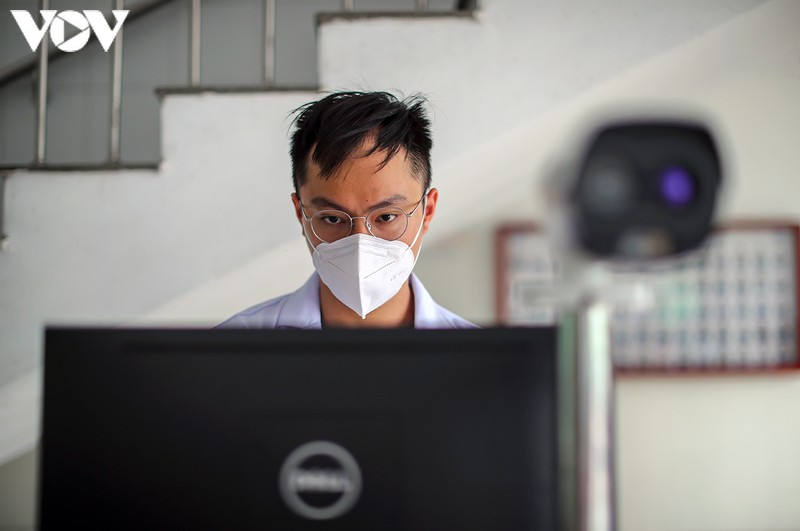 Monitoring the automatic body temperature measuring system for people in and out of the hospital. Photo: VOV
Da Nang Hospital is the last medical facility in Da Nang to be removed from the lockdown since the second outbreak of Covid-19 at the end of July.
Da Nang General Hospital, the leading health facility in Da Nang city, was isolated on July 26 after a COVID-19 patient was detected, ending a 99-day streak without a locally transmitted infection in Vietnam.
Community infections since have spread from Da Nang to 14 other localities, with 547 cases linked to the central city. Also Tuesday, four more Covid-19 recoveries were announced in Ho Chi Minh City and Da Nang. The pandemic has killed 27 patients, who also suffered from other severe diseases including kidney failure and cancer.
Malie Nguyen