Indian Folk Fusion Artists Perform in Hanoi
Tetseo Sisters - a famous Indian folk music band perform in Hanoi on August 15, as a part of a cultural program held by the Embassy of India and the Ministry of Culture, Sports, and Tourism of Vietnam.
The Tetseo Sisters grew up in Kohima, the capital of Nagaland, and belong to the Chakhesang Naga, one of the major Naga ethnic groups. They have spent their young lives promoting the nearly forgotten music of the Chakhesang Naga tribe that they inherited from their parents.
Calling themselves storytellers, they present songs passed down the traditional oral way to their audiences in their pristine form and often with a contemporary twist. The band's performance repertoire includes original English, Hindi, and Chokri contemporary and folk fusion songs as well as covers of modern pop songs.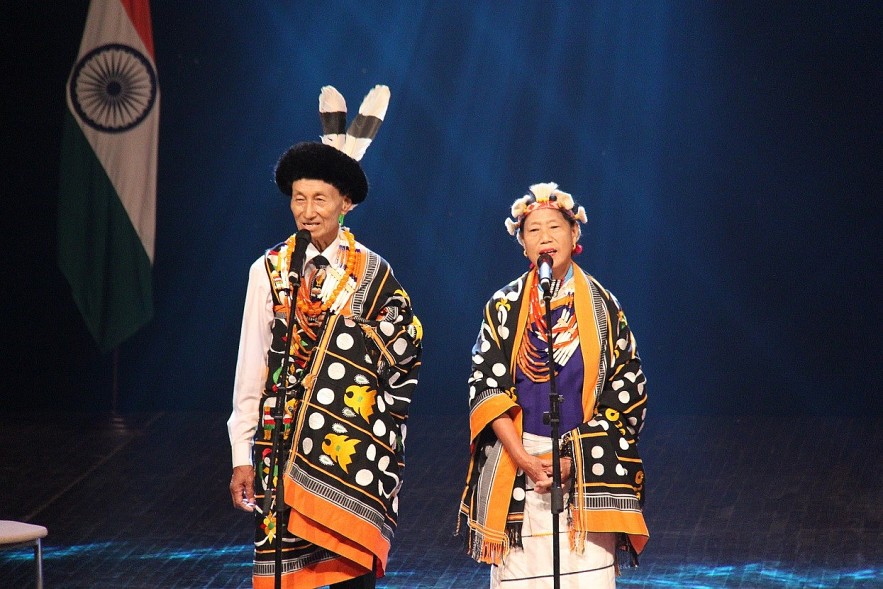 From the early days, their parents acquainted the girls with the Li (Chokri Naga word for folk songs or songs of the people) of their culture.
Adorned in the traditional Naga garb, these cultural ambassadors have been widely received and appreciated whenever they have shared their music. They have appeared on countless stages across the globe and at major music festivals in India. Their audience ranges from schoolchildren to heads of state and music lovers.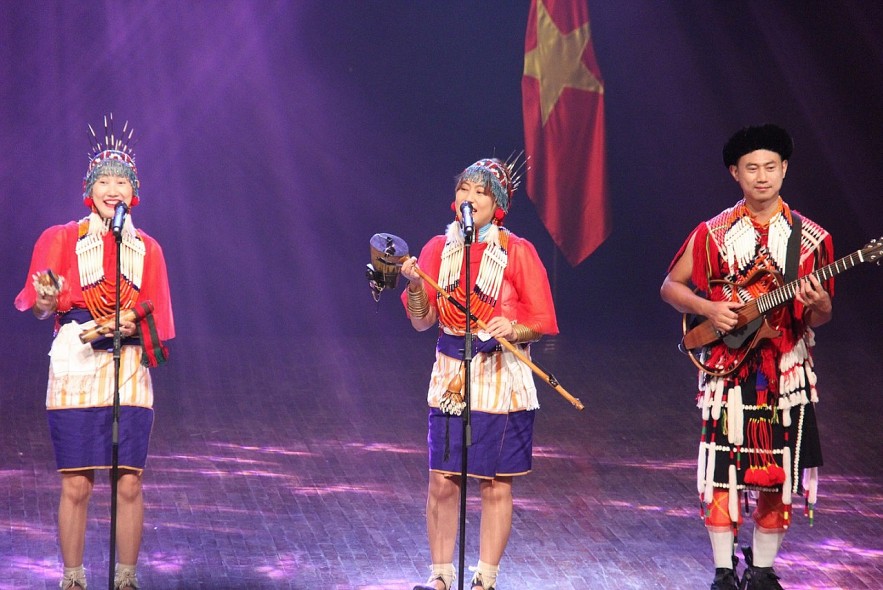 The brothers and sisters have been devoted to singing folk songs on stage since they were children.
They are seen as strong representatives of the Northeast of India and facilitators of national integration with their music and presence and officially recognized as NE Nari Shakti Cultural Ambassadors by the Ministry of Development of Northeastern Region in 2022.
Over the years, the sisters have been sought out as resources and experts in Naga tribal culture, inspiring many young people and tribals to initiate efforts to preserve their own native language, culture, and music.
The sisters cheered up the Hanoi audience with their joyful singing and dancing.
Their songs are melodious, focused on vocal harmonies - rich in tones and nuances, culminating in a startling perfection of rhymes and rhythm. Tetseo Sisters sing about life lessons, nature, love and friendship, hope, courage and youthful ambitions, values, time, and living an inspiring life.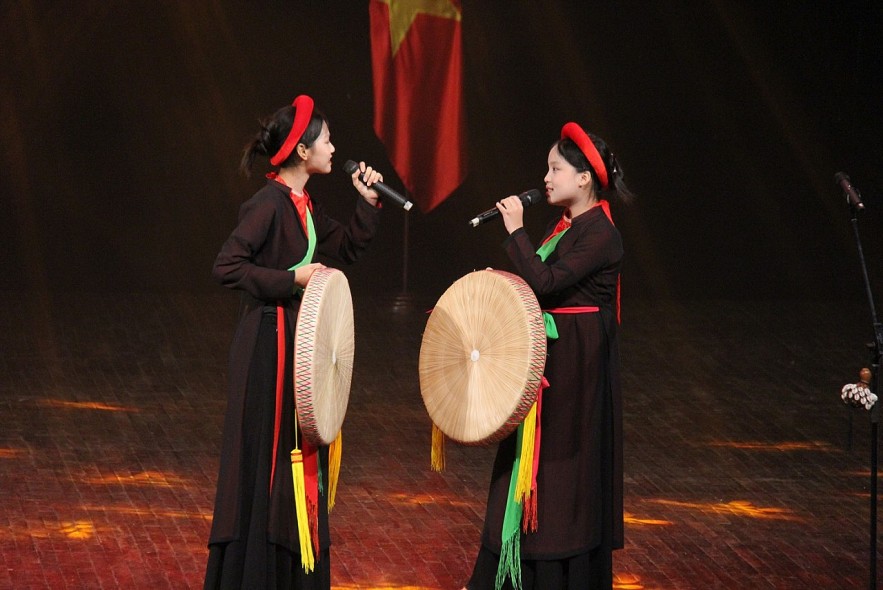 Young talents from Bac Ninh "Quan Ho" club brought Vietnamese folk music to the stage.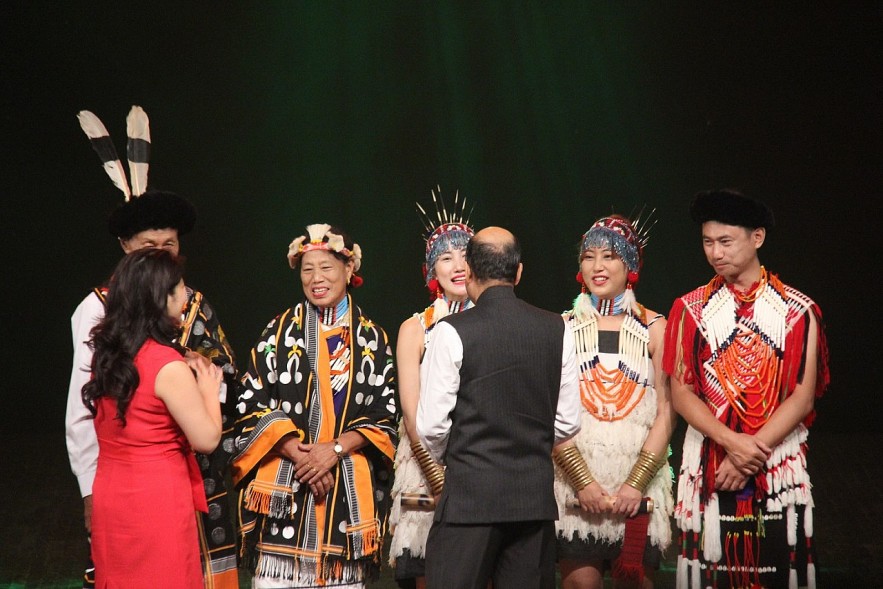 The bands shake hands with guests and delegates.
Nguyen Phuong Hoa, Director of the Department of International Cooperation (Ministry of Culture, Sports and Tourism) said that Tetseo Sisters' performance has great meaning in enhancing friendship and cohesion between India and Vietnam, in which, culture is an important bridge to connect the people.
From August 11 to 14, Tetseo Sisters were on tour in Hai Duong, Lao Cai, and Bac Ninh.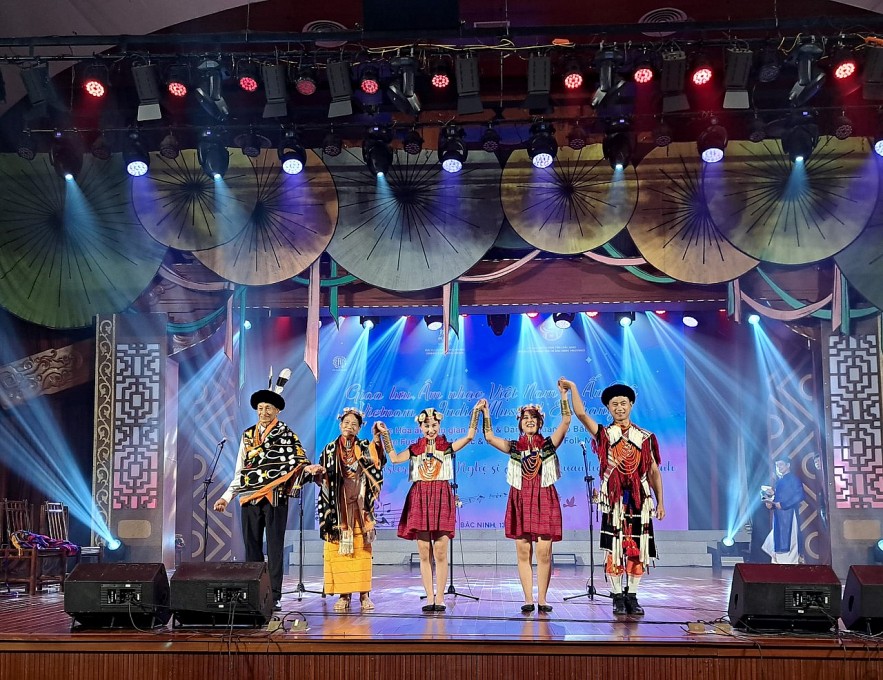 Tetseo Sisters' stage in Bac Ninh on August 13.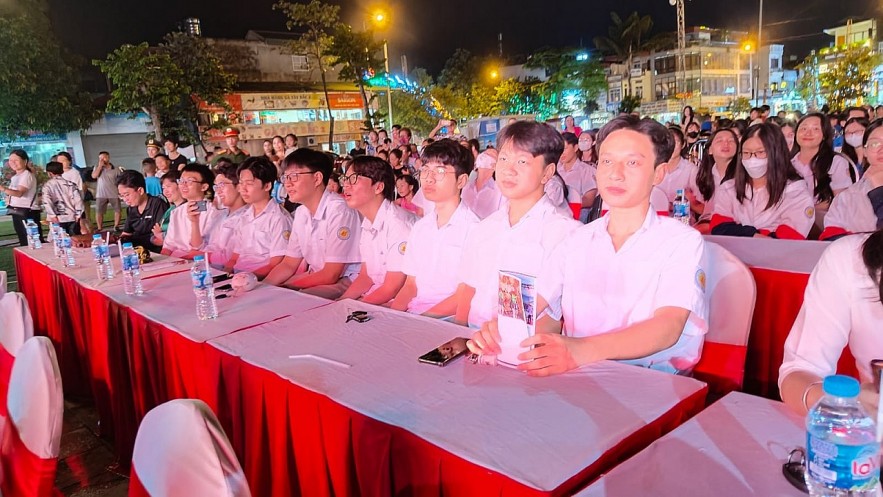 The audience of around 500 enjoyed Tetseo Sisters' musical performance at Dinh Le – An Duong Vuong Square area, Lao Cai City, Lao Cai Province on August 12.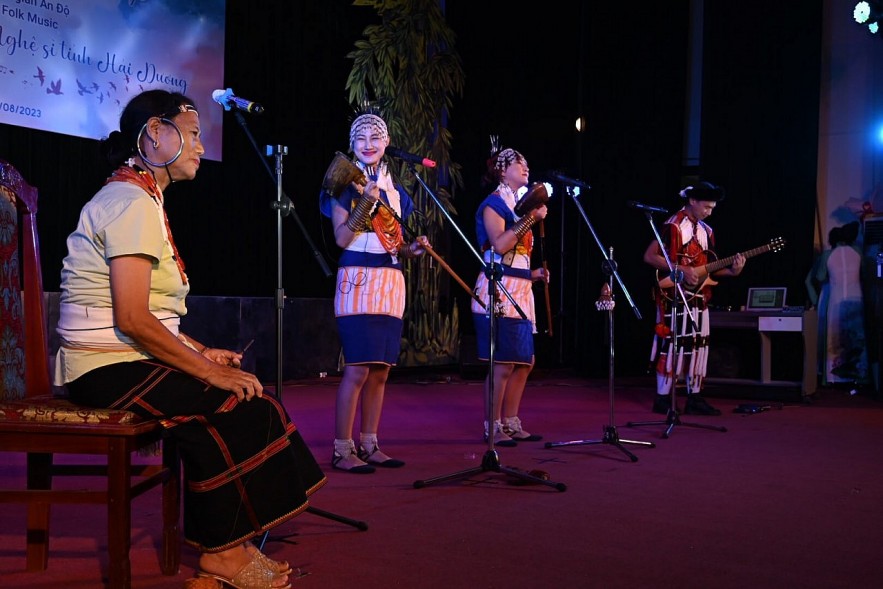 The band performed at the Provincial Cultural Centre in Hai Duong City on August 11.