Indian Tetseo Sisters Bring Folk to Vietnam
The audience of around 500 enjoyed Tetseo Sisters' musical performance at Dinh Le – An Duong Vuong Square area, Lao Cai City, Lao Cai Province.
The Department of Culture and Sports of the northern mountainous province of Lao Cai, and the Swami Vivekananda culture center at the Indian Embassy in Vietnam co-organized a Vietnam - India art exchange program in Lao Cai city on August 12, VNA reported.
The event aims to cultivate and strengthen the traditional relationship between the two countries in general, as well as promote friendship between Lao Cai province and India through cultural and artistic, and tourism activities.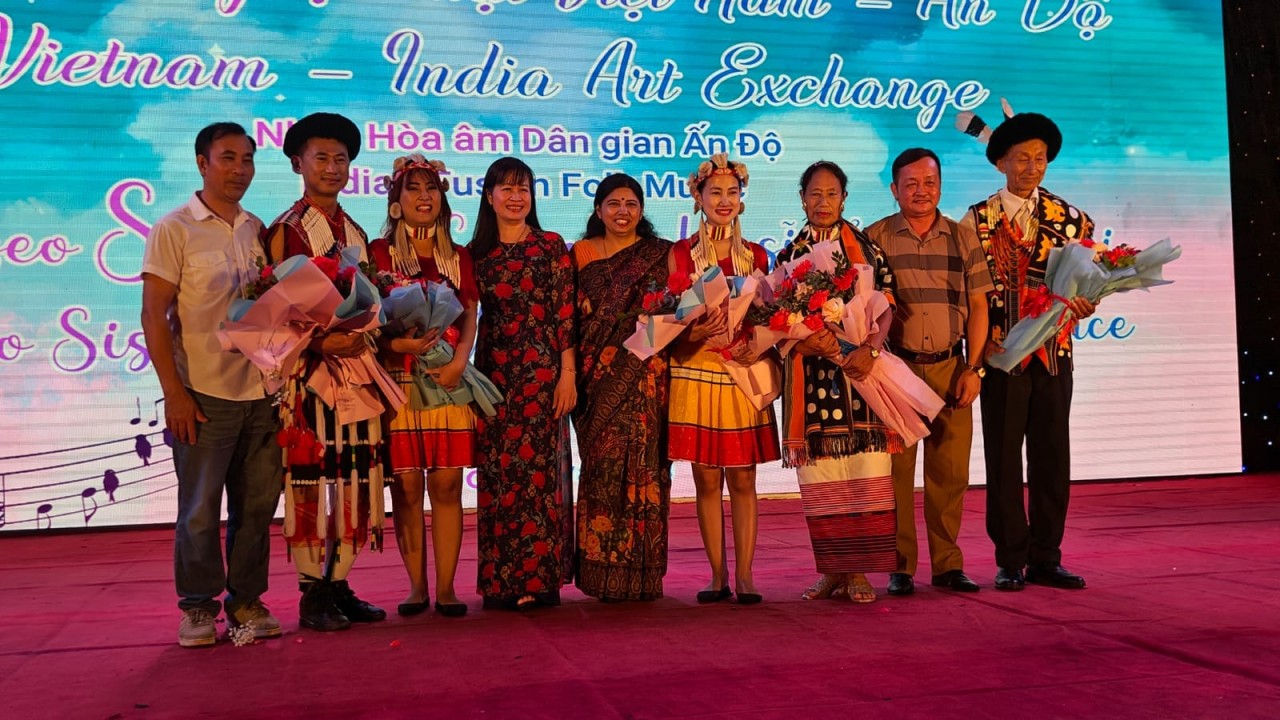 Vietnam - India art exchange held in Lao Cai. Photo: Indian Embassy in Vietnam/FB
In her opening speech, Vice Director of the provincial Department of Culture and Sports Sung Hong Mai stressed that the event is part of activities to celebrate the 76th anniversary of India's Independence Day, thus enhancing the friendship between the two countries.
The program offers a chance for local residents and visitors to experience and immerse themselves in the unique folklore space of India through folk music works with a contemporary touch performed by the Tetseo Sisters band from Nagaland; and works imbued with cultural identities of ethnic groups in Lao Cai by artists from the provincial Ethnic Art Troupe, Mai said.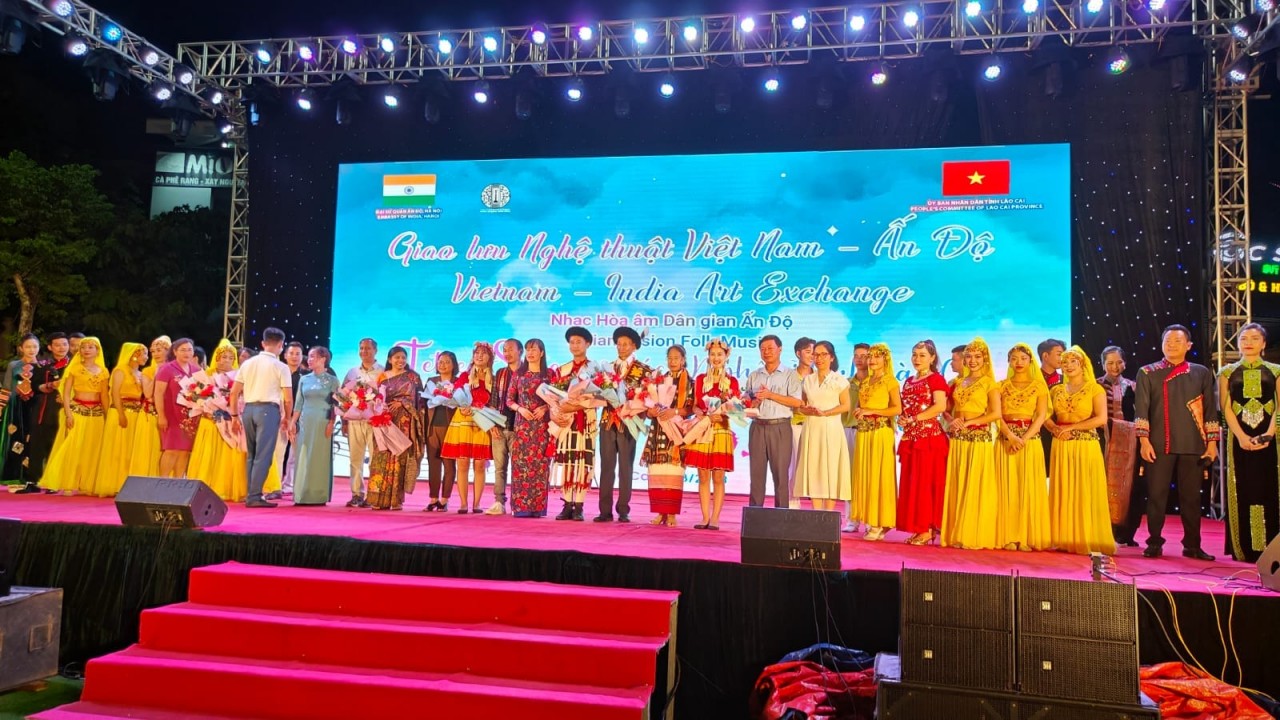 Vietnamese and Indian artists. Photo: Indian Embassy in Vietnam/FB
Nearly 20 performances of traditional singing and dancing were meticulously choreographed, attracting thousands of spectators.
Recently, Lao Cai authorities have coordinated with the Indian Embassy to organize cultural exchange activities such as International Yoga Day, and welcomed many Indian art troupes to perform, in order to introduce India's incredible culture to local residents.
Earlier, the iconic Tetseo Sisters performed in Hai Duong city and Bac Ninh city left the local audience enchanted.
Next, Tetseo Sisters will present a musical performance at Hanoi on August 15.
Tetseo Sisters include Mütsevelü (Mercy), Azine (Azi), Kuvelü (Kuku) and Alüne (Lulu) grew up in Kohima, the capital of Nagaland, according to India Today.
They first performed as a group in 1994 and have been making regular appearances since 2000.
In 2015 they have done numerous performances at national festivals and venues.
They also participated at Sarang, the Festival of India in Korea, and performed in the city of Gwanju at the Asian Culture Center, the Republic of Korea, and closed the annual Hornbill Festival of 2016 with a smashing performance in the year 2016.
In January 2017, Tetseo Sisters toured several districts of Nepal as part of the Indian Embassy Festival of India in Nepal.